Last week I ended up sleeping through Black Friday as I was nursing a serious turkey and pumpkin pie hangover.  Upon returning to the office, back-to-back "catching up" meetings kept me away from my computer.  Before I knew it, Cyber Monday had slipped by me as well.  The Holidays are upon us. I'm feeling seriously guilty about not doing my part to boost our economy. I should have been out there with everyone else partaking in a spree of rampant consumerism.
I know the shopping MUST get done. However, I'm loath to brave the crowds on Michigan Avenue. I'd much rather sit in the comfort of my own home in my boxers shorts, inhale a bag of Skinny Pop popcorn and mouseclick my way through my shopping "to do" lists as a marathon of Christmas-themed movies on Lifetime plays in the background. Of course, what would make things even better is if I was able to earn points the whole time I was doing this.
It is here where the concept of the online shopping portal comes into play.  Many of the major airlines maintain sites that enable the shopper to earn points by patronizing a variety of online retailers. In order to use a shopping portal, you simply login with your frequent flyer number, identify an online retailer that is of interest to you and "click through" to the retailer's regular website where you complete the transaction as you normally would. The portal notes the transaction and awards you bonus points for the purchase.  Although you can use any credit card to make your purchase, you can maximize your Pointing by paying with your favorite awards earning credit card.  In other words, you would earn points from shopping through the portal AND points associated with the card that you are using.
Some of the major Airline Online Shopping Portals include the following: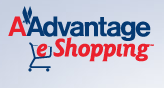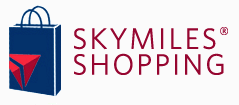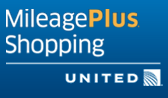 Several of the airlines are also offering bonus points for channeling your purchases through their shopping portals:
American: Earn 500 bonus miles (up to a maximum of 2000 miles) for every $250 spent through December 17.
United: Earn 500 bonus miles (up to a maximum of 2500 bonus miles) for every $250 spent through December 31.
US Airways: Earn 300, 500 or a maximum of 1000 bonus miles when you spend $150, $250 or $500 through December 31.
Nevertheless, I realize that by shopping at home I am missing out on the camaraderie that arises when you cram large numbers of bargain hungry consumers into a confined space.  Therefore, in order to reproduce the "popular discount store" Black Friday experience I slept through last week, I plan on waking my Partner F at 3:00 am and making him stand in line in front of our refrigerator.   At 4:00 am as I open the door of our Sub-Zero, I will promptly body-check him as we both dive for the last bottle of Go-Go Mixed Berry Flavored Vitamin Water Zero.
Aaahh … I love the smell of a Pointing opportunity in the morning.  Happy Holiday Shopping everyone!