We're sitting in a cab. As we reach our destination, My Partner F breaks out into a cold sweat. Yes, it's time to pay. But which credit card to use? He reaches for his Starwood Preferred Guest American Express …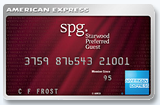 … and I glare at him disapprovingly. Nope, wrong card.  He then goes for the shiny blue metal glint of the Chase Sapphire Preferred Visa …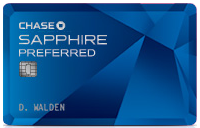 … and I nod solemnly.  Crisis averted.
Okay, I'd like to say that this little scenario is presented purely for dramatic effect.  However, I have to admit that I really am that obsessive. You see, when it comes to miles and points accumulation it really does matter which card you use.
In an earlier post, I wrote about the value of accumulating The Big Three Points Currencies as a Hedge Against Future Devaluations.  In a subsequent post I went on identify the Three Beginner Cards you can use to earn those Points Currencies.  Now that you have those cards in your wallet, what's the best way to use them?
Well, I try to pay for everything I buy with a credit card that earns miles or points. By doing so I'm "monetizing" every purchase I make.  In other words, I'm earning redeemable miles and points for transactions I normally would have made anyway. In addition, since certain cards offer bonuses based on spending category, if you "play your cards right" these category bonuses can boost your Pointing balances pretty significantly.
Using the Chase Sapphire Preferred Visa, the Starwood Preferred Guest American Express and the American Express Premier Rewards Gold Card as the foundation for your Pointing strategy …

… you should be able to reap bonuses across each of your daily spending categories.  I don't know why My Partner F gets so nervous about "which card to use" since the system I use breaks down simply as follows …
Travel and Dining (2X Points) – Chase Sapphire Preferred Visa
F and I eat out A LOT.  As a result, we earn double points whether we're dining in a white (or peach colored) tablecloth restaurant …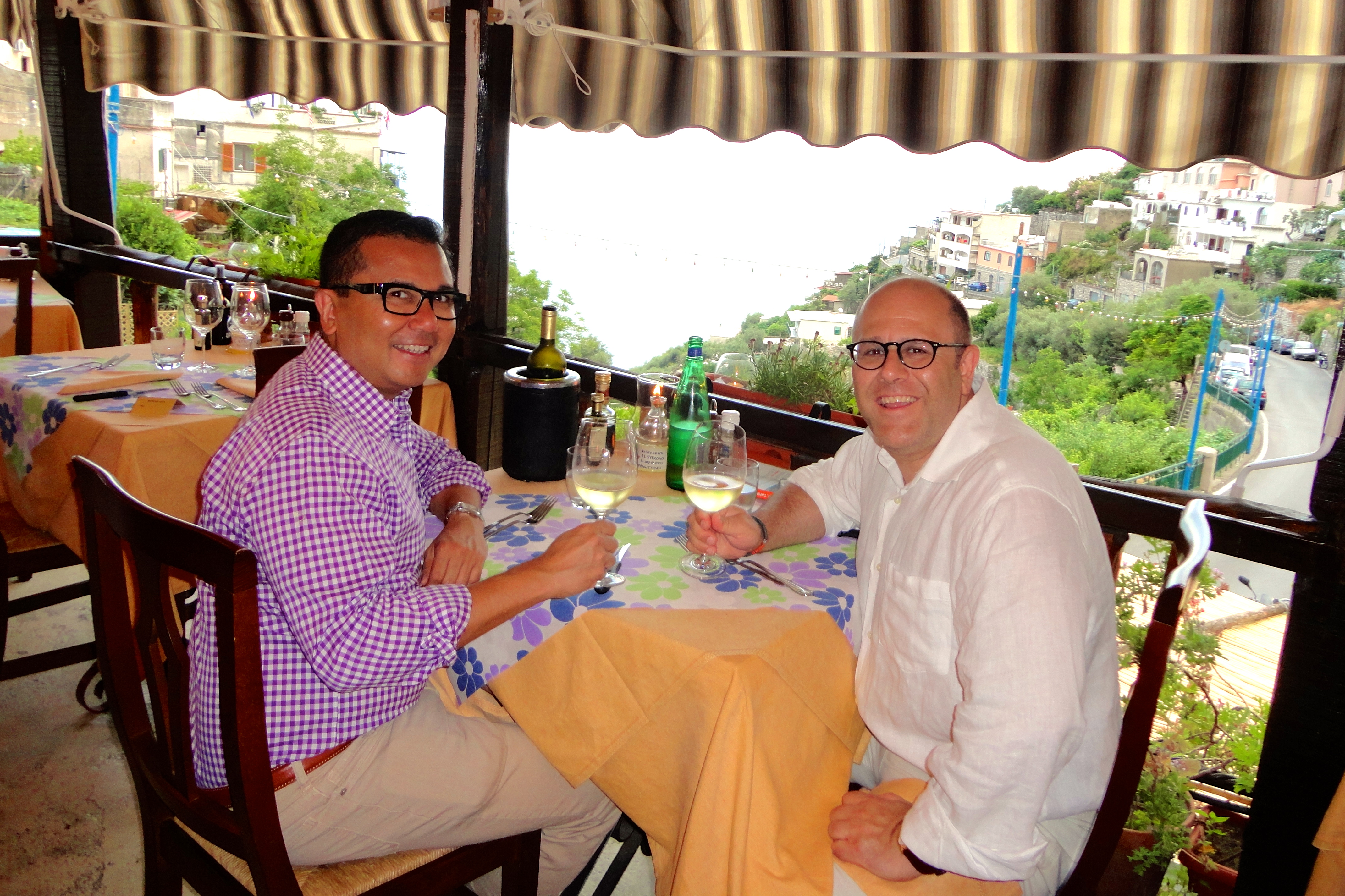 … or grabbing a quick sandwich for lunch from Pret-A-Manger.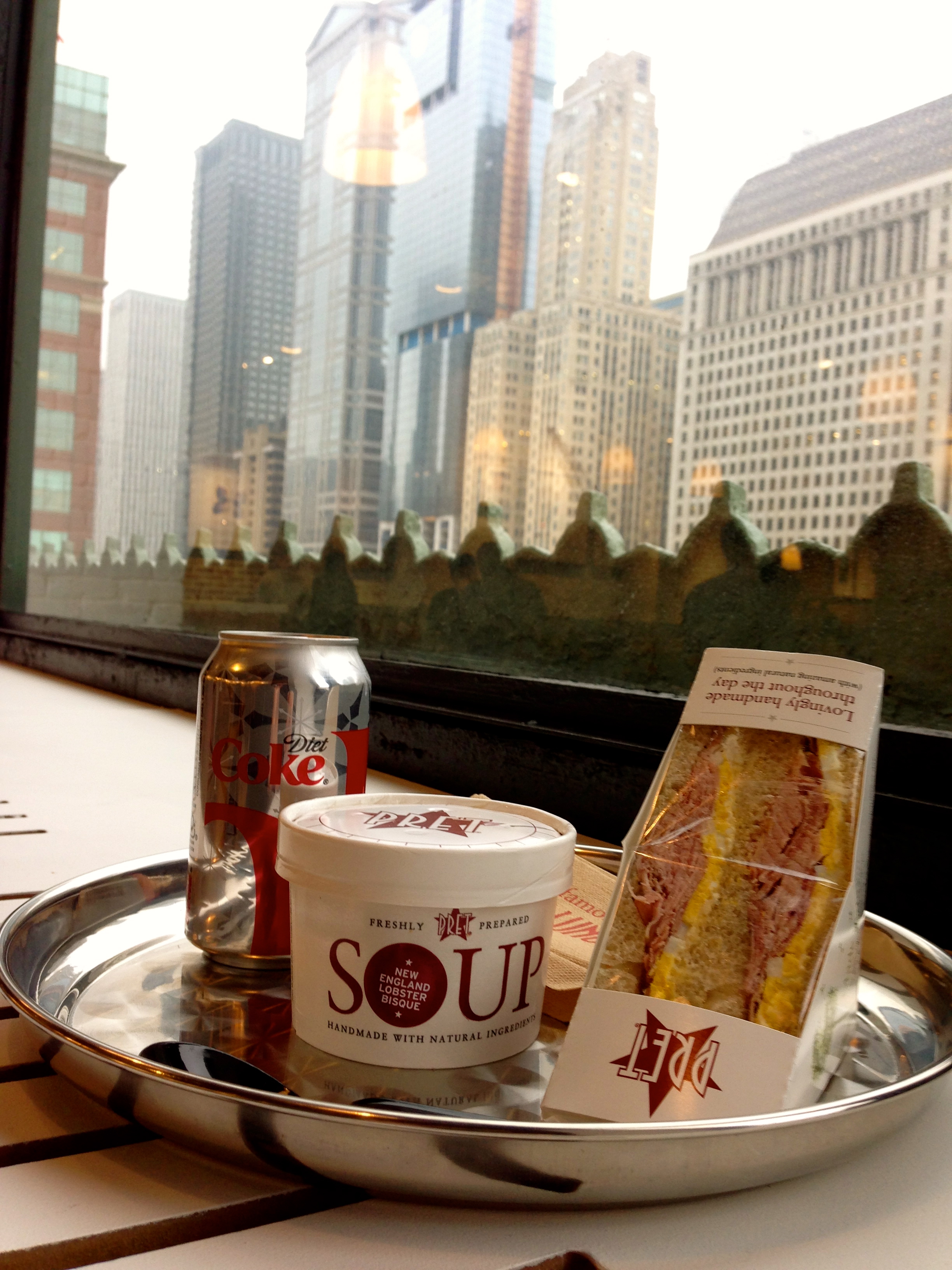 I've also set up this card for auto payment of my monthly public transportation fare cards and Uber on demand car service.  Just as with "Dining," the definition of "Travel" expenses eligible for double points is pretty broad and includes spending in such categories as:
Airfare
Hotels / Lodging
Parking (Garages, Lots, Meters)
Public Transportation (Buses, Commuter Trains, Subways)
Taxis and Limousines
Time Shares
Tolls (Highways, Bridges)
Trains
Travel Agencies
Vehicle Rental (Cars, Trucks, RVs)
Gas & Groceries (2X Points) – American Express Premier Rewards Gold Card
Although we eat out a lot, we can't spend ALL of our time in restaurants.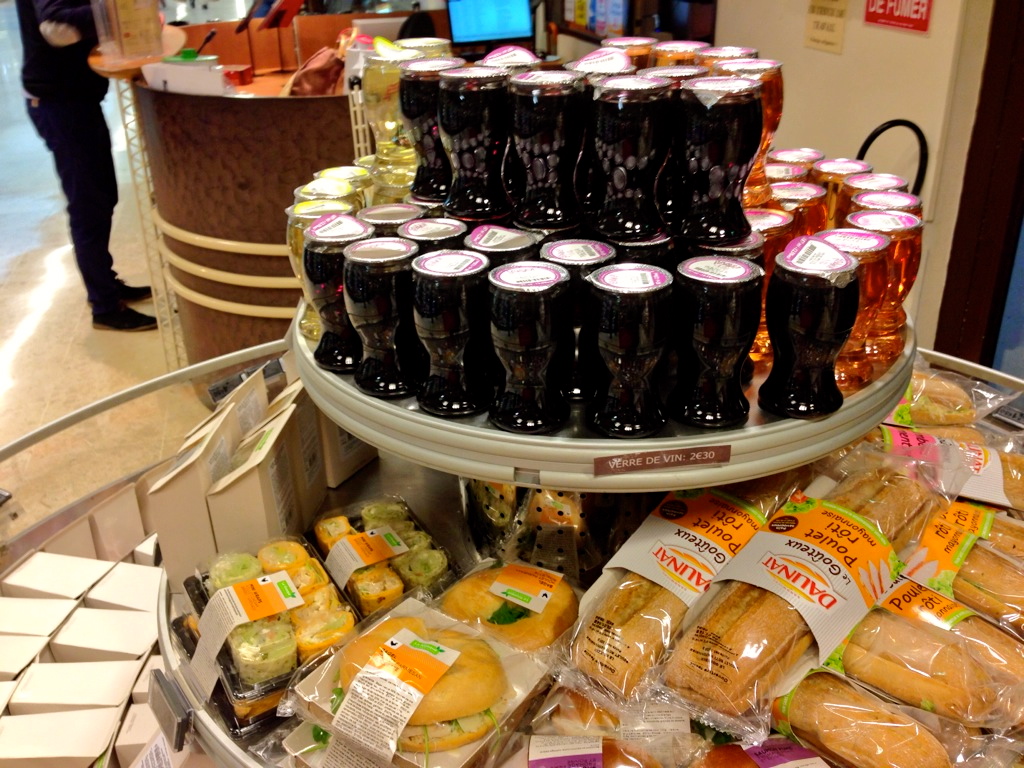 Single-Serving "Wine-to-Go" in a Paris Supermarket
So it's nice to know that when we need to stock up the pantry we can turn to the American Express Premier Rewards Gold Card and earn double points.  This spending bonus can be earned both in traditional supermarkets and grocery stores as well by using online grocery delivery services such as Peapod.  In addition, the double points should also help take some of the sting out of rising gas prices for you drivers out there.
Everything Else (1X or 1.25X Points) – Starwood Preferred Guest American Express
As I outlined in my earlier post, Starwood Starpoints Starstruck, there are tremendous redemption opportunities available through the Starwood Preferred Guest (SPG) program.
Given the value of Starpoints, I'm more than happy to direct my "non-bonus" spending to this program.  This includes setting up auto payments for such categories as my health club, cable and phone bills, newspaper subscriptions, etc.  These recurring expenses allow you to rack up Starpoints pretty quickly.  Of course, I'm also quick to whip out this card for any in-store or online purchase that falls outside of the dining / travel / groceries / gas categories.
Plus, the ability to transfer Starpoints into a wide variety of frequent flyer programs provides much of the same flexibility as Chase Sapphire Preferred's Ultimate Rewards program. For every 20,000 Starpoints you transfer you receive an additional 5,000 points. This means that you are effectively earning a 25% bonus on everything you spend on the card if you intend to use your Starpoints for airline awards. You should note, though, that in order to maximize your bonus you need to transfer your Starpoints in 20,000 point increments. For example, if you transferred 100,000 Starpoints in a single transaction you would only receive a 5,000 point bonus.  On the other hand, if you broke up the transaction into five 20,000 point transfers you would receive a total of 25,000 bonus points!
Is it all worth it?
So this seems like an awful lot of card shuffling that's going on. At the end of the day is it all worth the hassle?  Well, the miles and points can rack up pretty significantly when you direct your spending to the "right" cards.  In our case, the Chase Sapphire Preferred Visa is pretty much our "go-to" card given the unhealthy amount of money we're spending on taxis and eating out. Sigh, I guess this is a very clear signal that I should be packing a lunch and taking the bus more often. Then again, those points did get us three nights at the Park Hyatt Paris …
How about you?  Are you using a miles or points earning card to charge your daily expenses? 
Disclaimer: Please bear in mind that I am NOT a professional financial advisor by any means.  My discussion of credit card strategies or other financial matters are based on my own personal experiences and financial situation. In addition, I am not an employee of any of the financial institutions that issue the cards discussed nor do I receive any compensation for discussing these products (note: I do get a referral credit if you sign up for Uber via the link mentioned earlier in this post). The reader is solely responsible for any financial actions that he/she may choose to undertake.