There's often an inverse relationship between food quality and the vistas that you take in as you're tucking into your Caesar Salad.  For example, I've had many a mediocre meal at the top of a tall building.  However, in a place like Positano, where you're constantly surrounded by beautiful scenery, I was pleased that the food did justice to its surroundings.
Our days in Positano started with breakfast on the outdoor terrace of our hotel (for more information on our stay at the Hotel Marincanto check out my earlier post – Hercule Poirot Should Have Slept Here):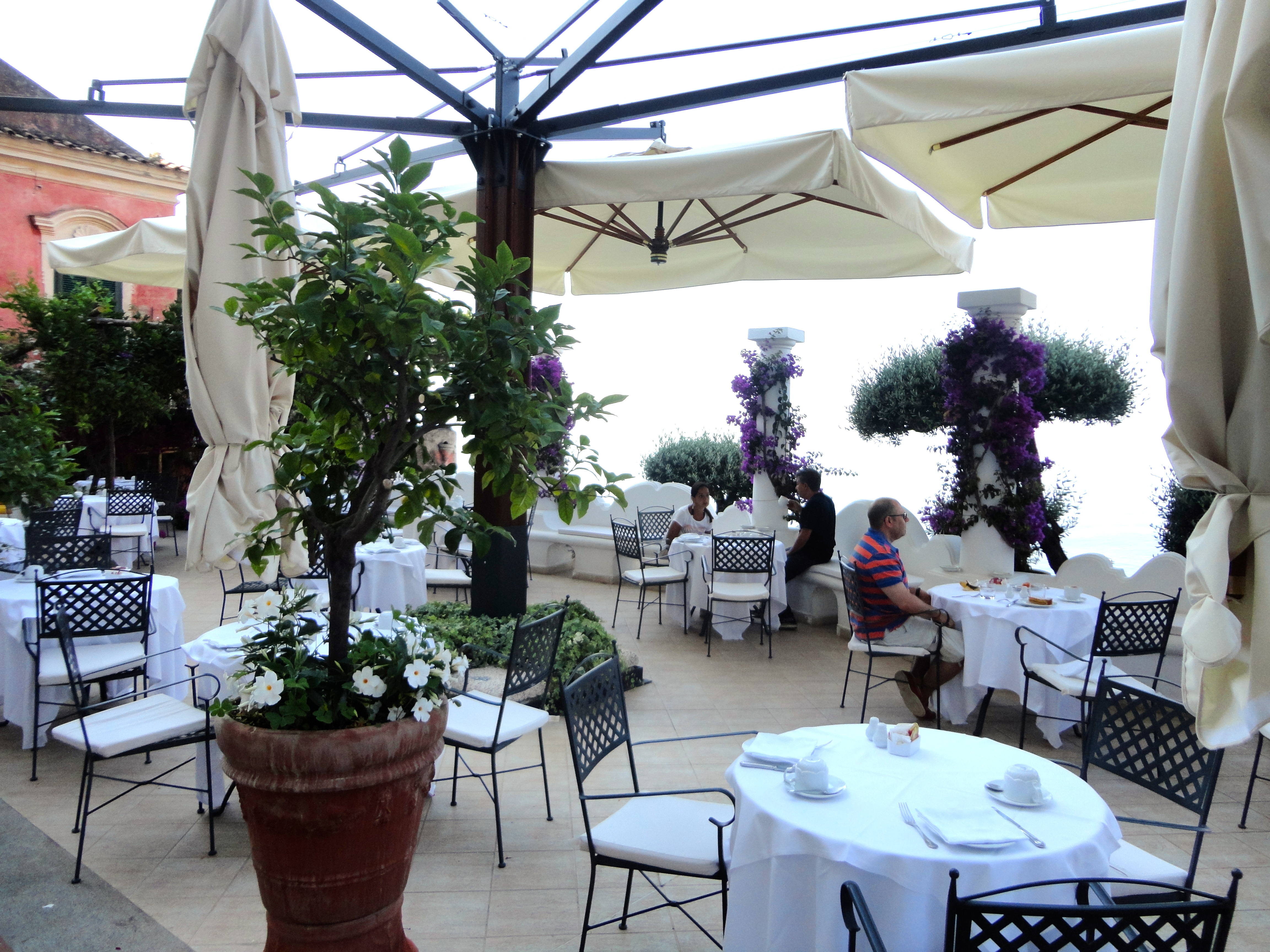 Where even the cappuccino was pleased with the view: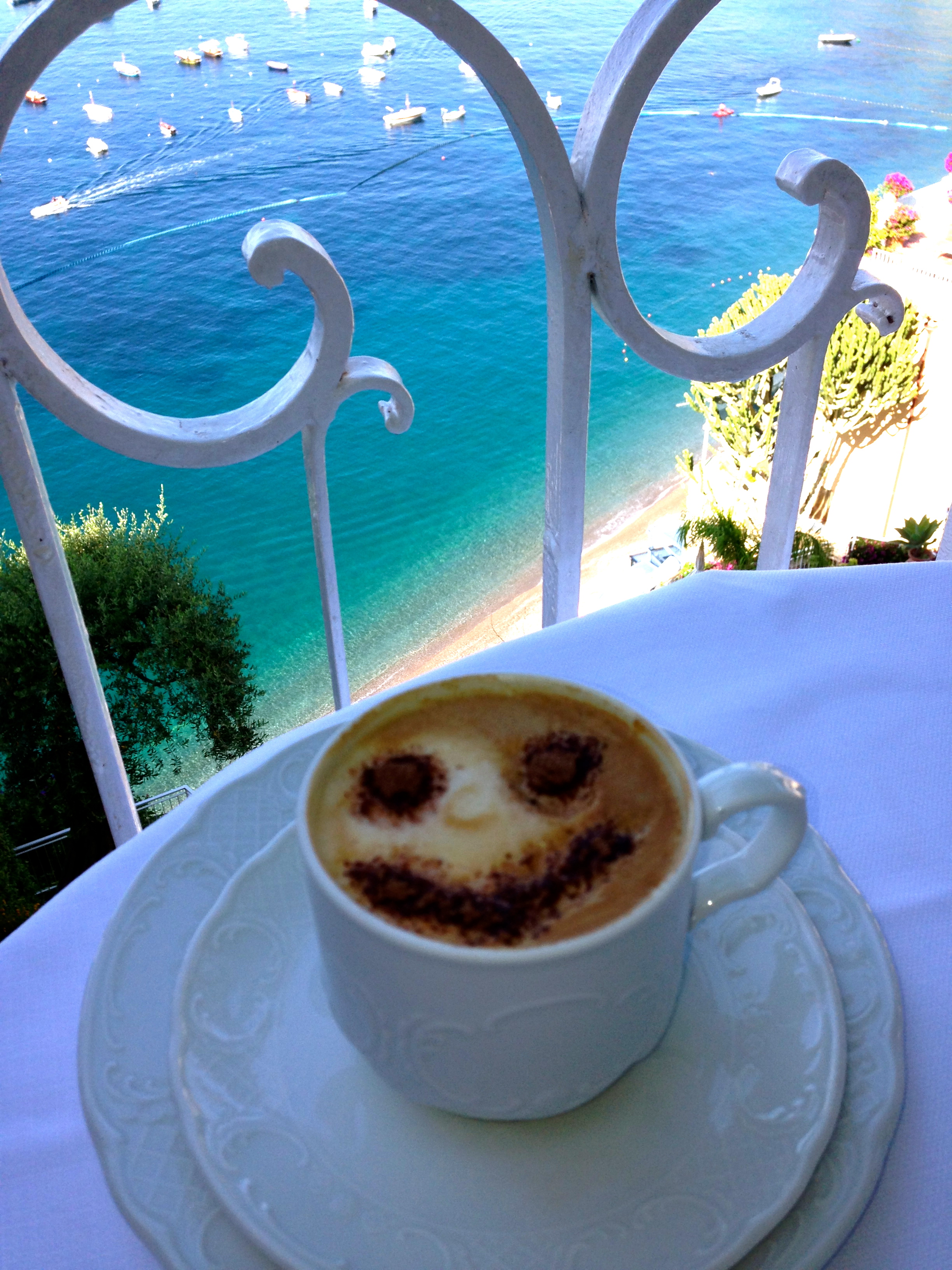 Just a vertigo-inducing stairway descent away …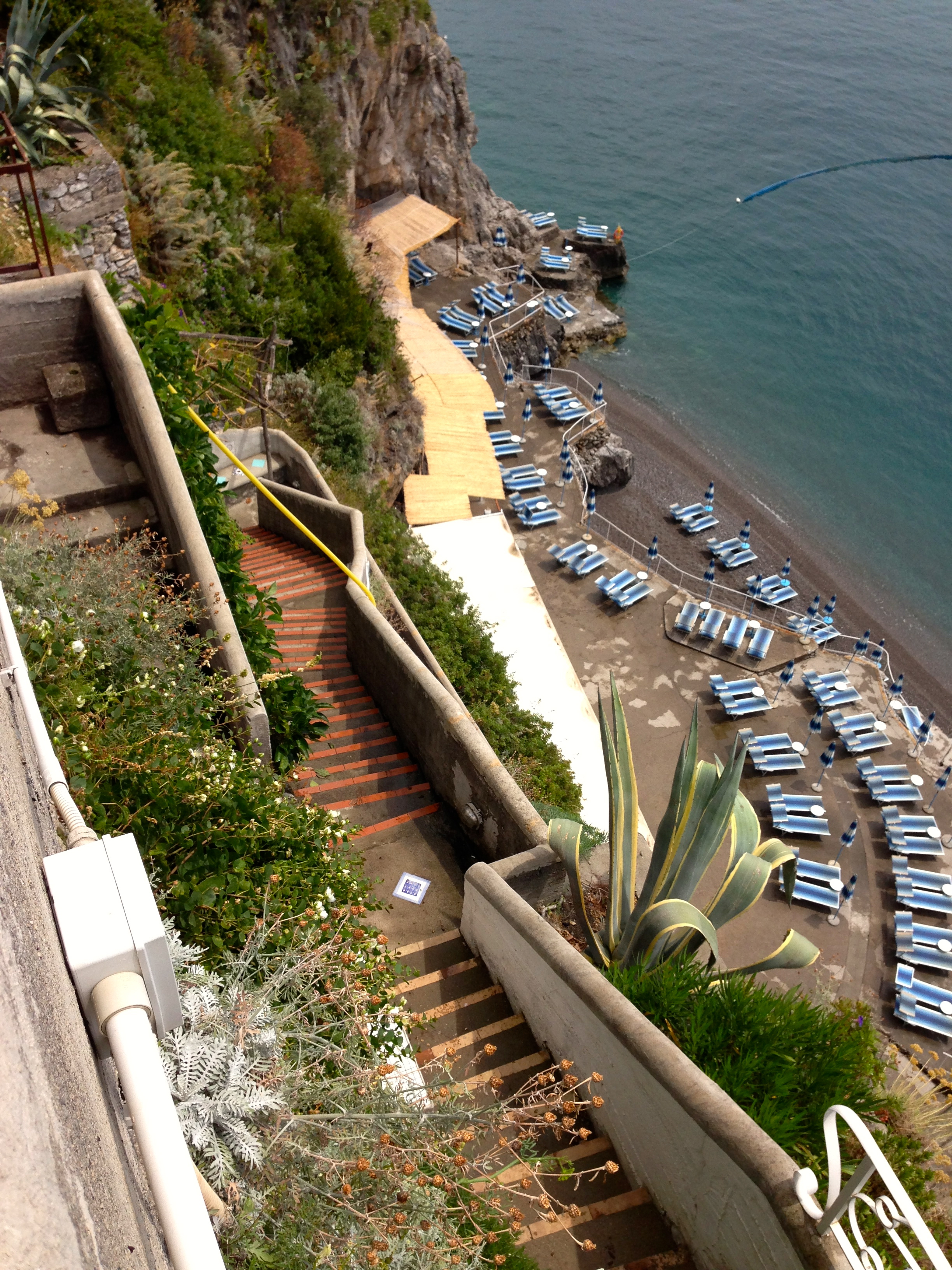 … located at the base of the cliffs below the Hotel Marincanto was  the La Scogliera beach club.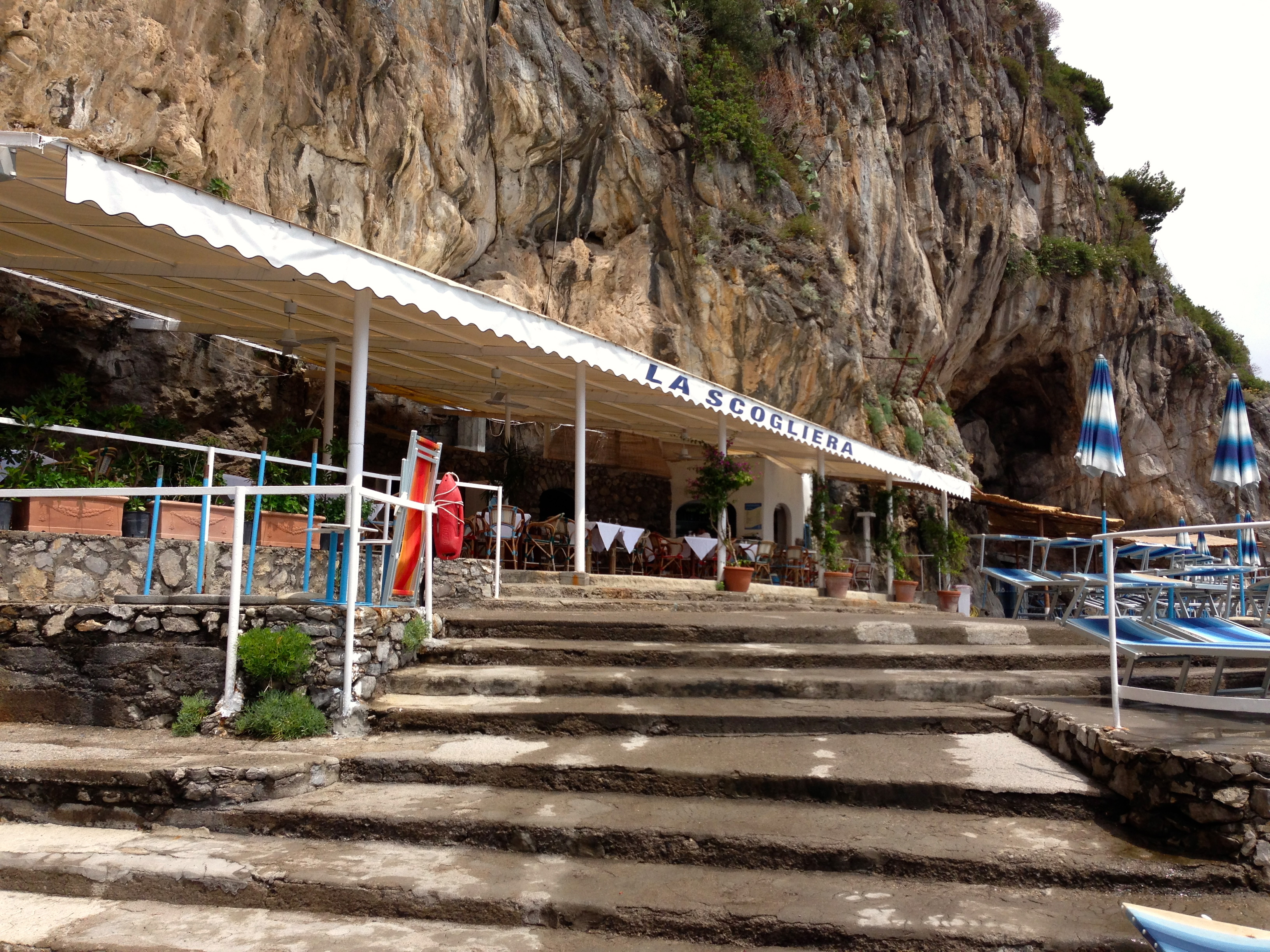 Where we had a couple of seaside lunches …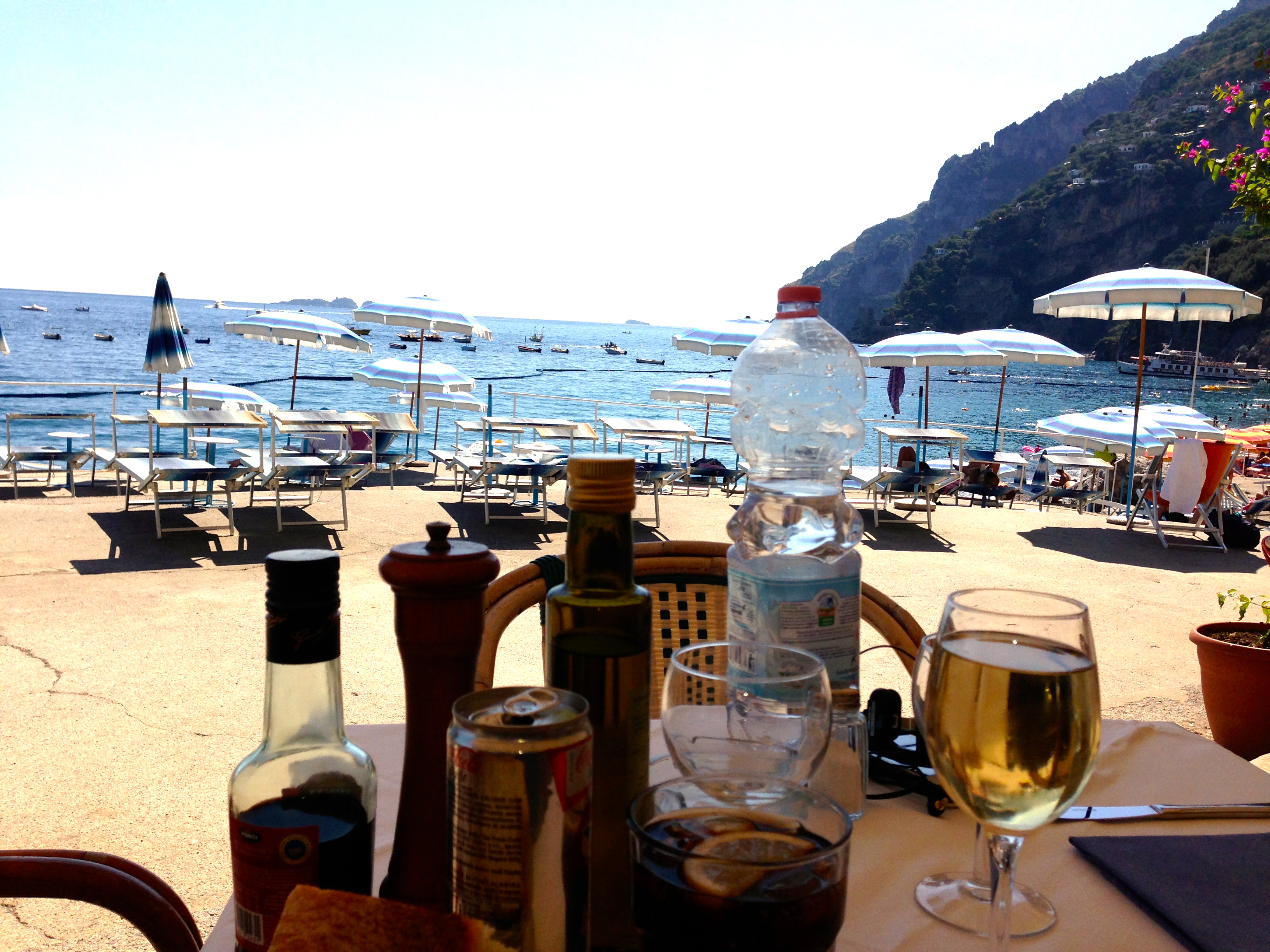 … and ordered a fantastic caprese salad featuring some of the freshest and juiciest buffalo mozzarella I've ever tasted.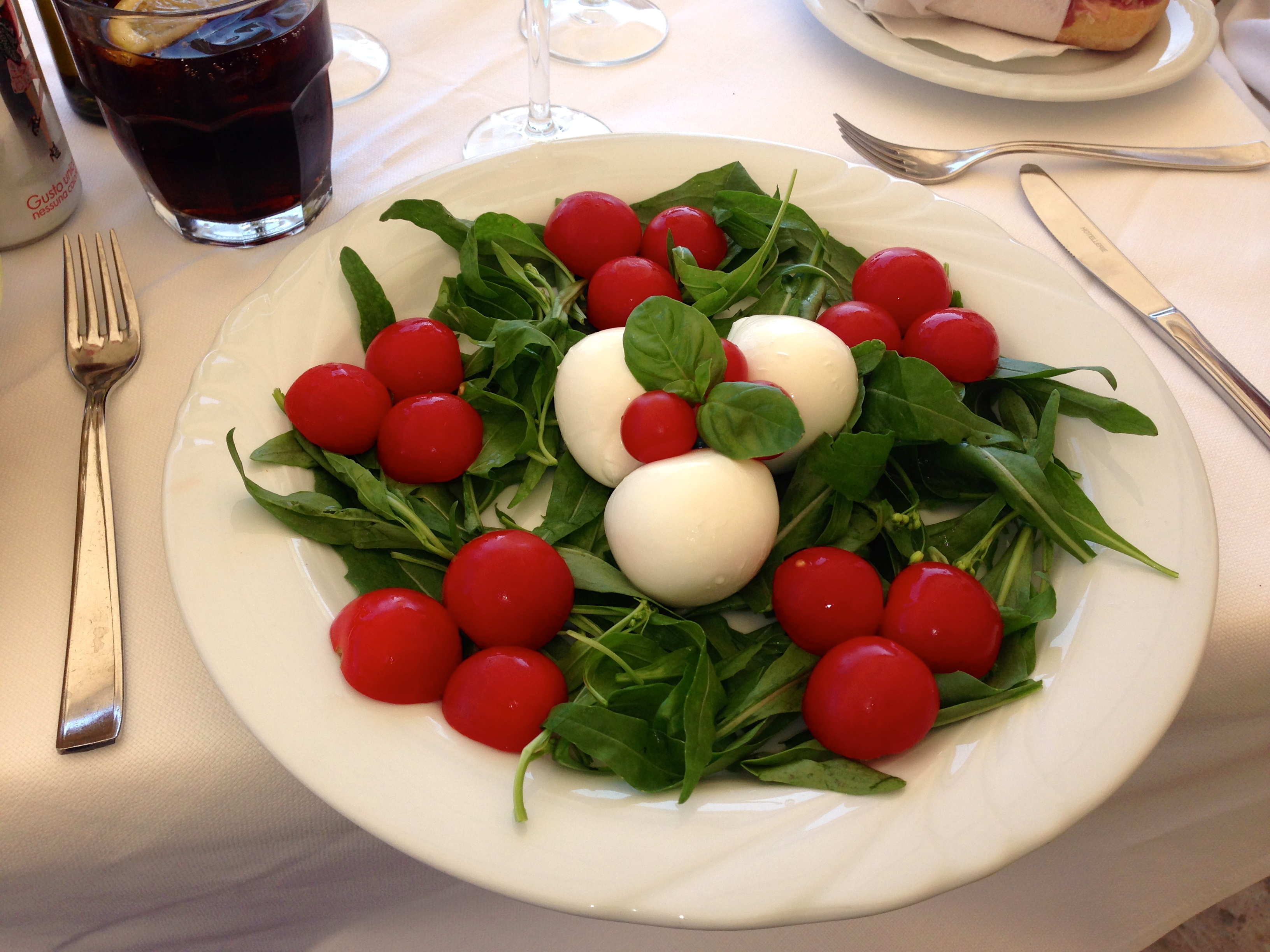 Another beachside café we tried was Pupetto Evittoria which was located an easy 15 minute walk away through the town center and on Positano's other major beach, the Spiaggia del Fornillo.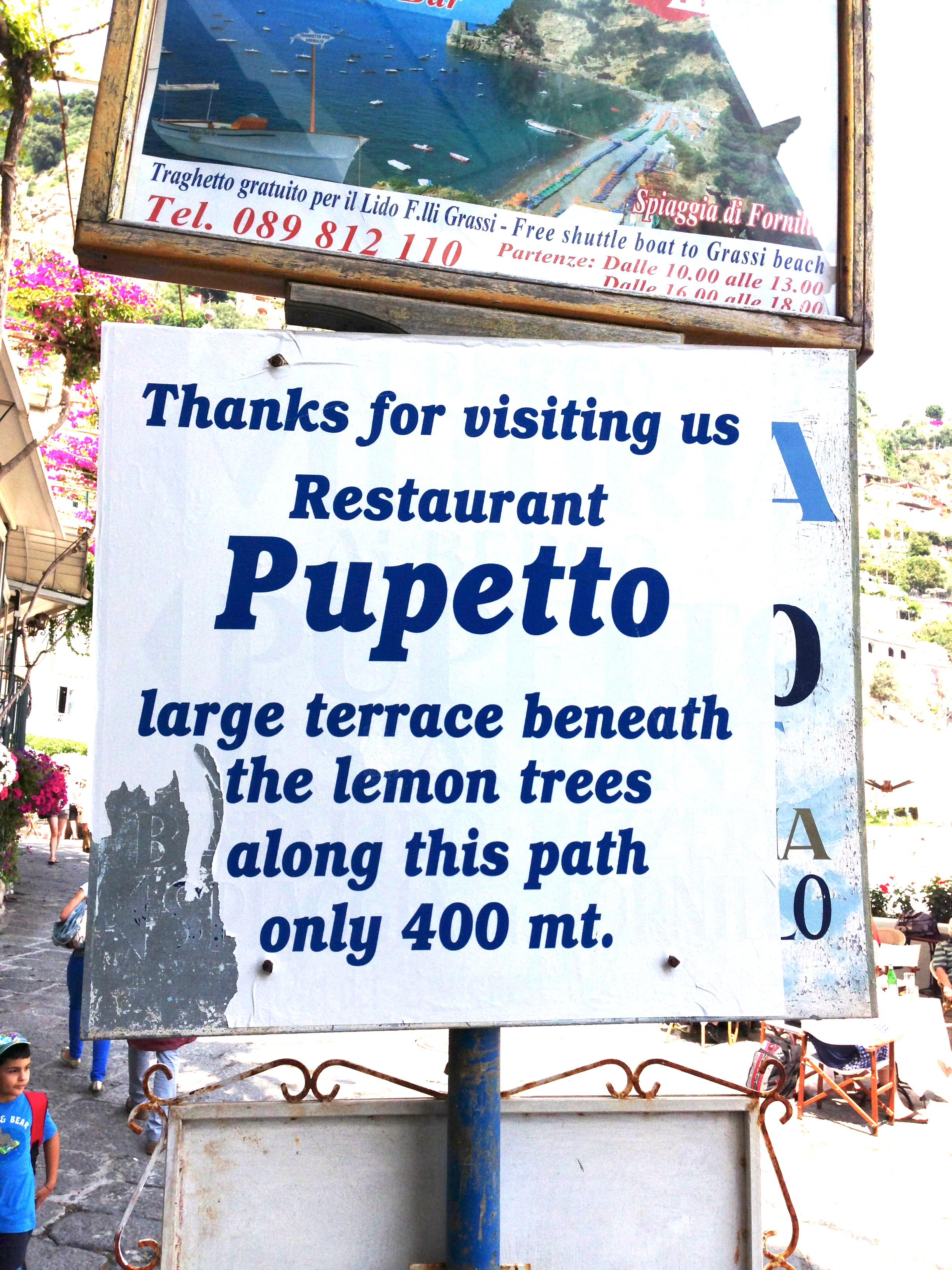 Getting to Pupetto included a stroll along a scenic cliffside walkway, the Via Positanese D'America.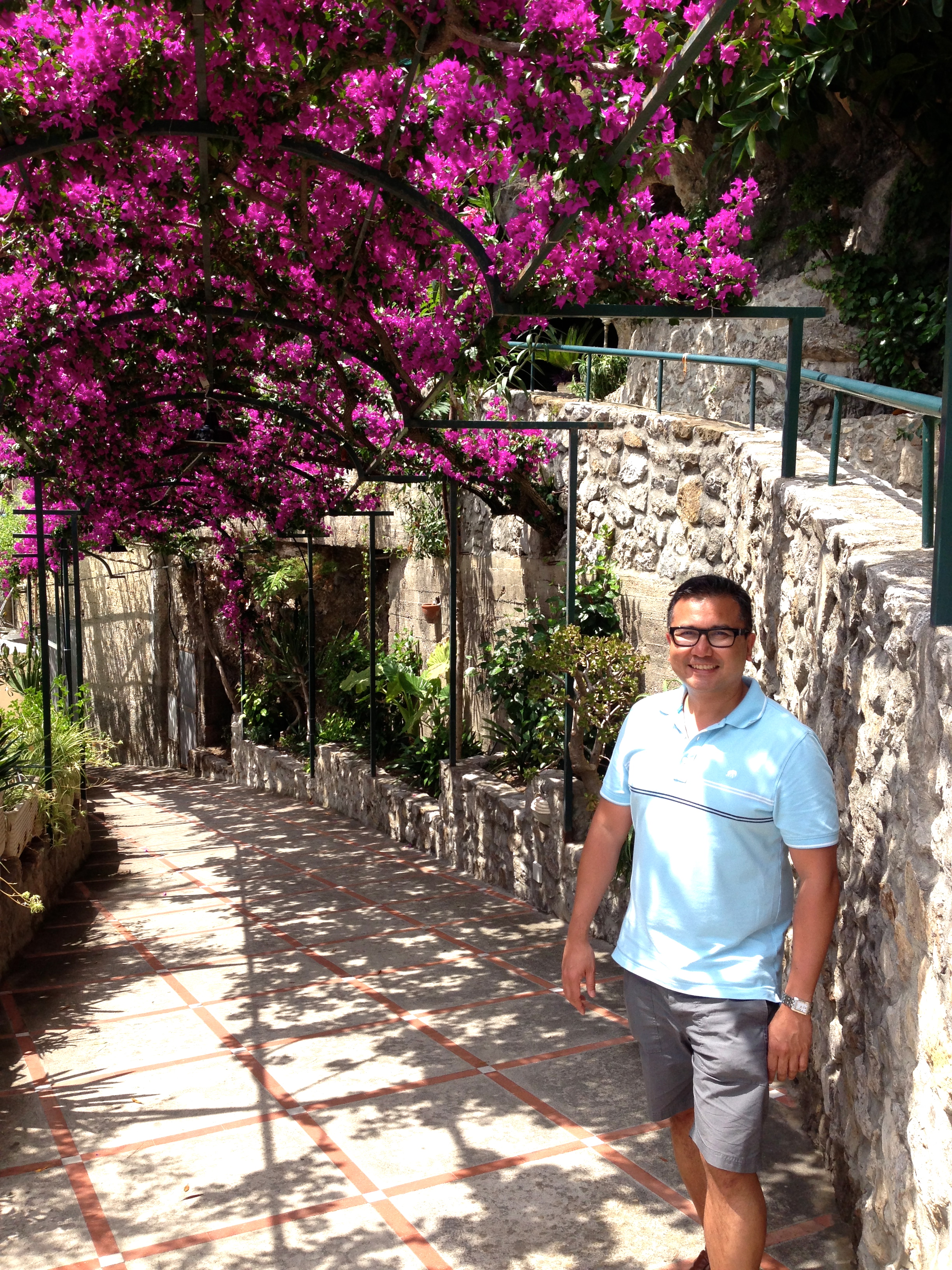 Where we enjoyed some simple but fresh pizzas on the restaurant's breezy open terrace …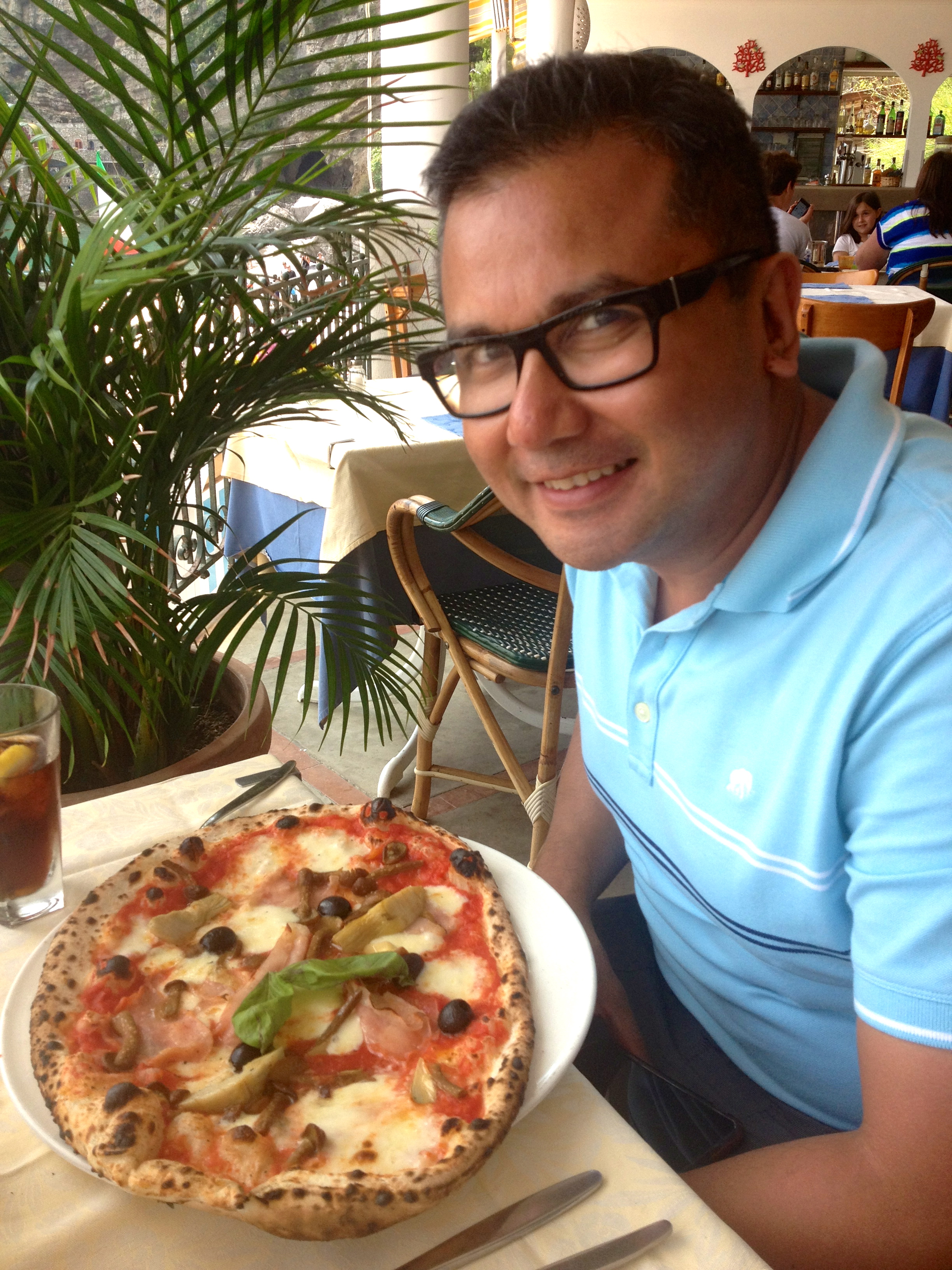 Along with some "sexy" Diet Cokes.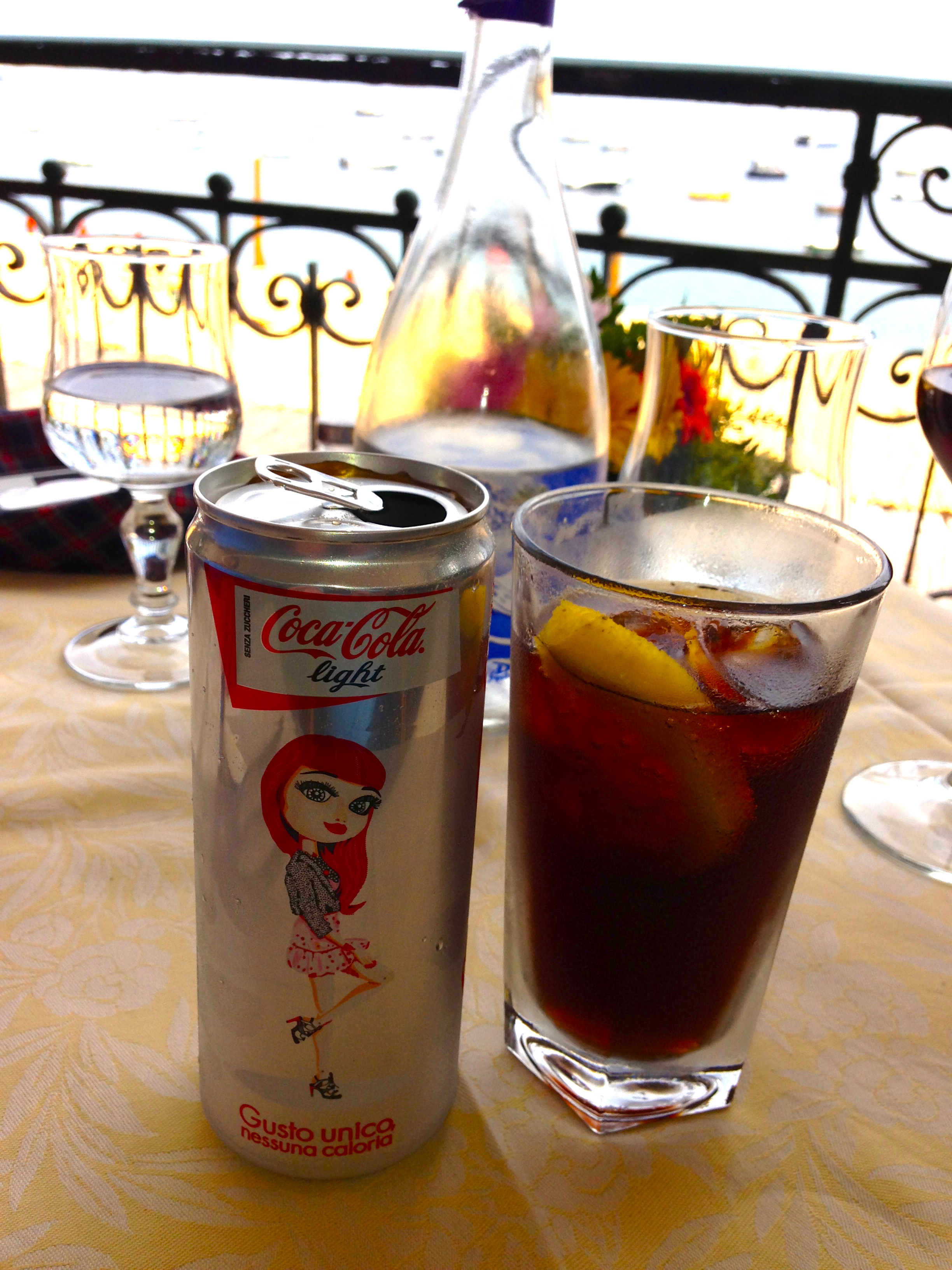 Also located along the Via Positanesi D'America is Lo Guarracino.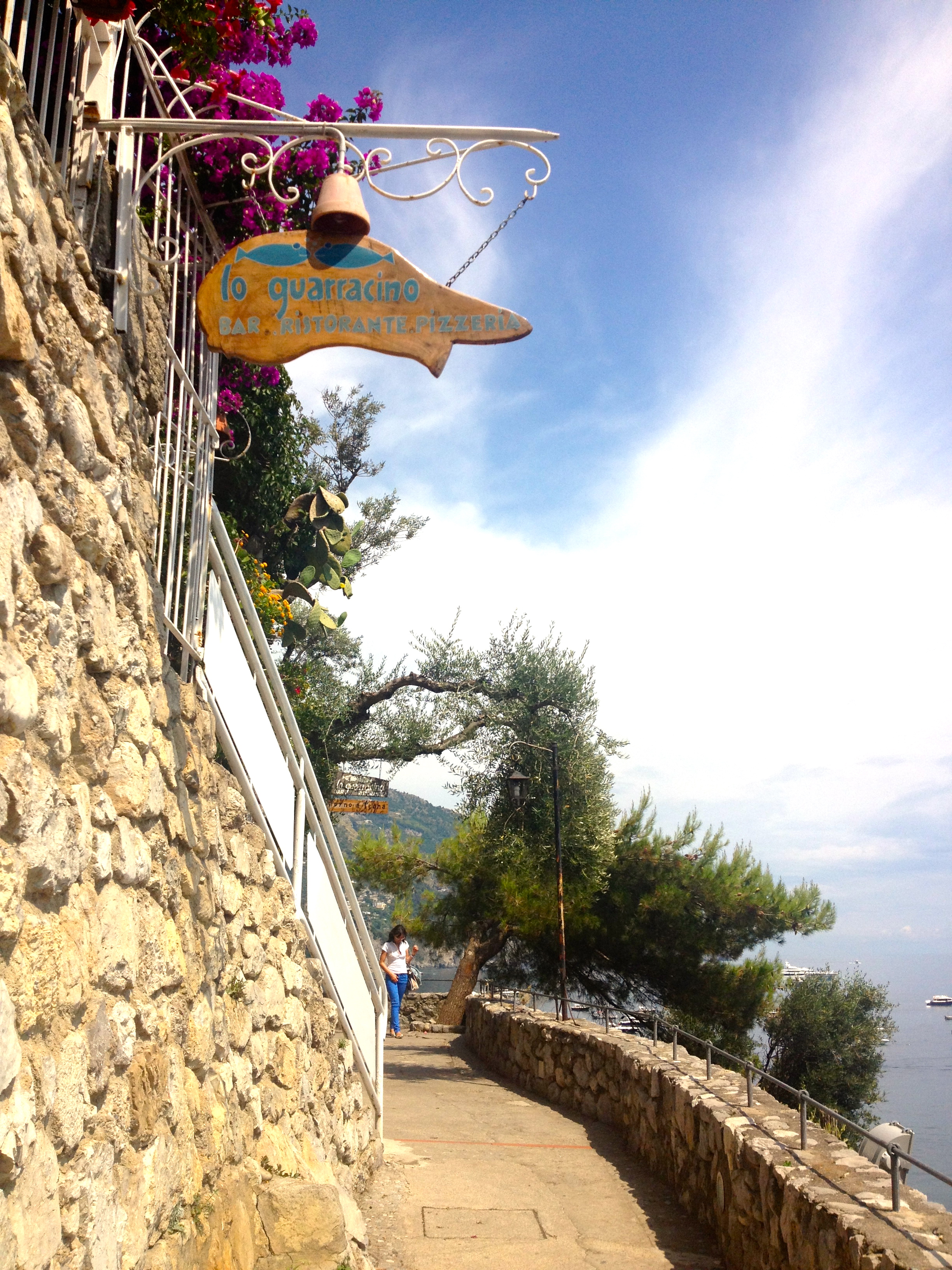 At this restaurant we enjoyed our dinner under a rustic vine covered canopy that gave you the feeling that you were sitting in a treehouse …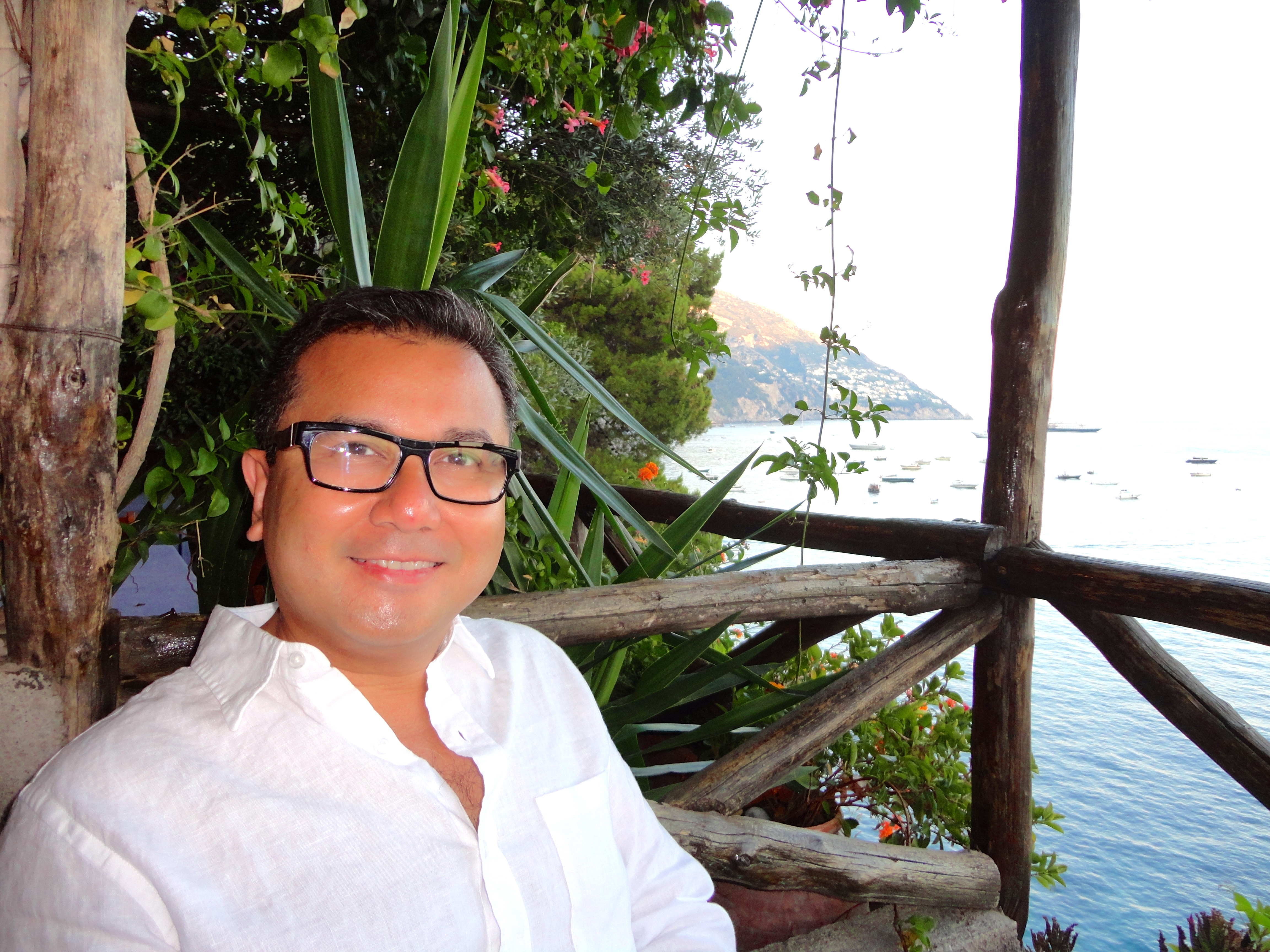 … in full view of the ocean with sailboats bobbing in the distance.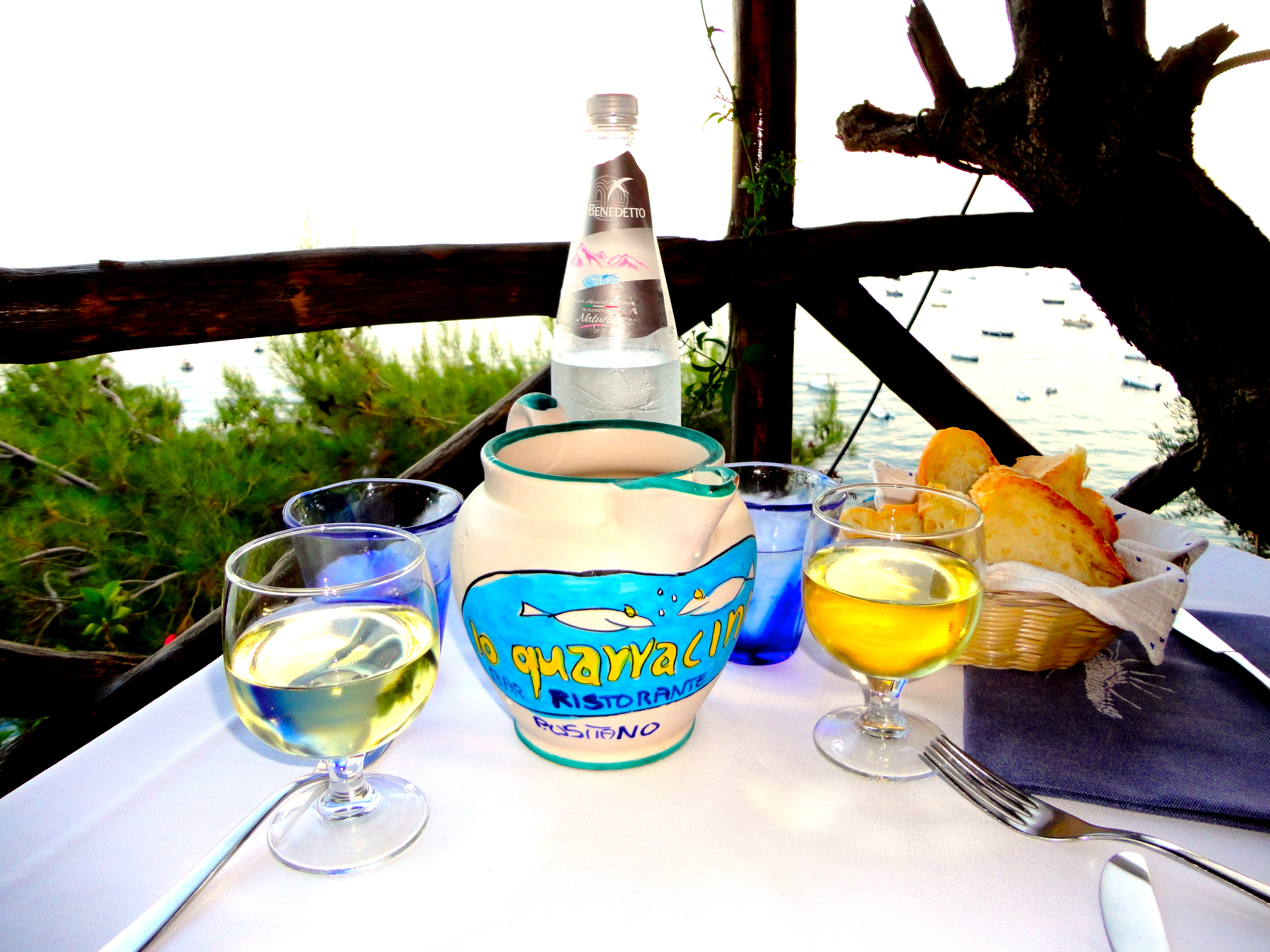 On the menu for dinner was  spaghetti alla puttanesca …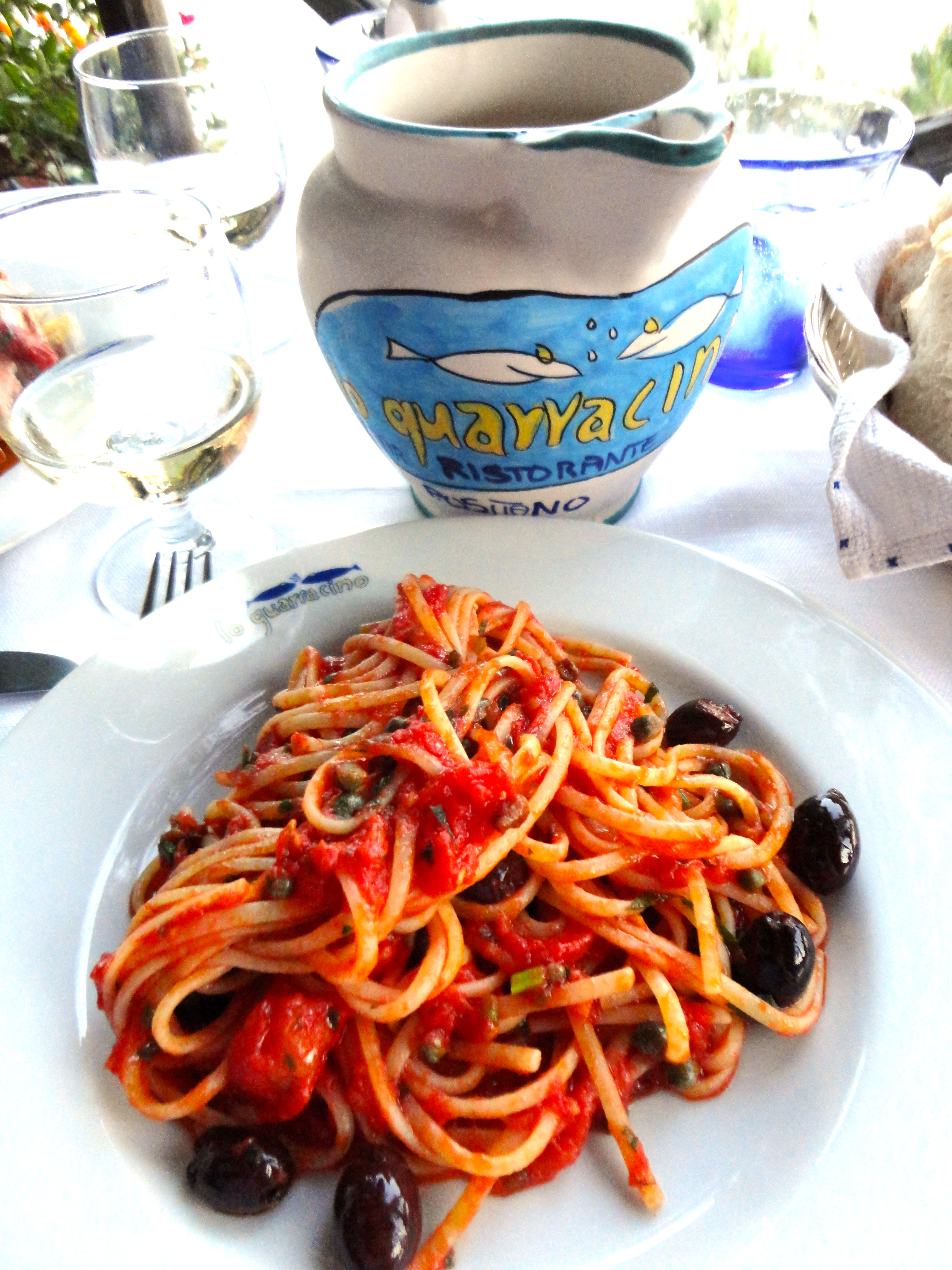 …. shrimp scampi
 
and a main course of Baked Fish (Al Forno) with Potatoes and Grilled Fish.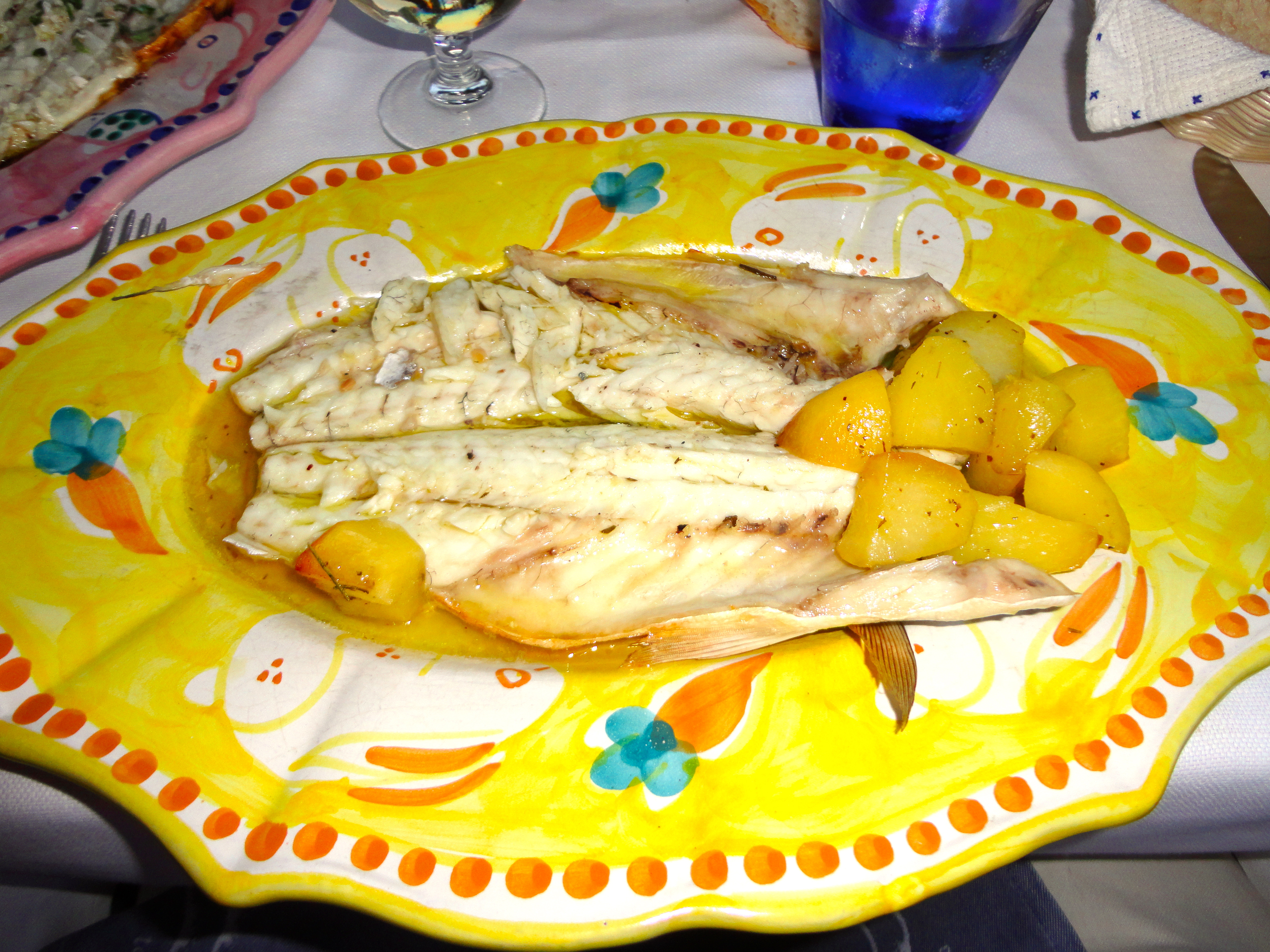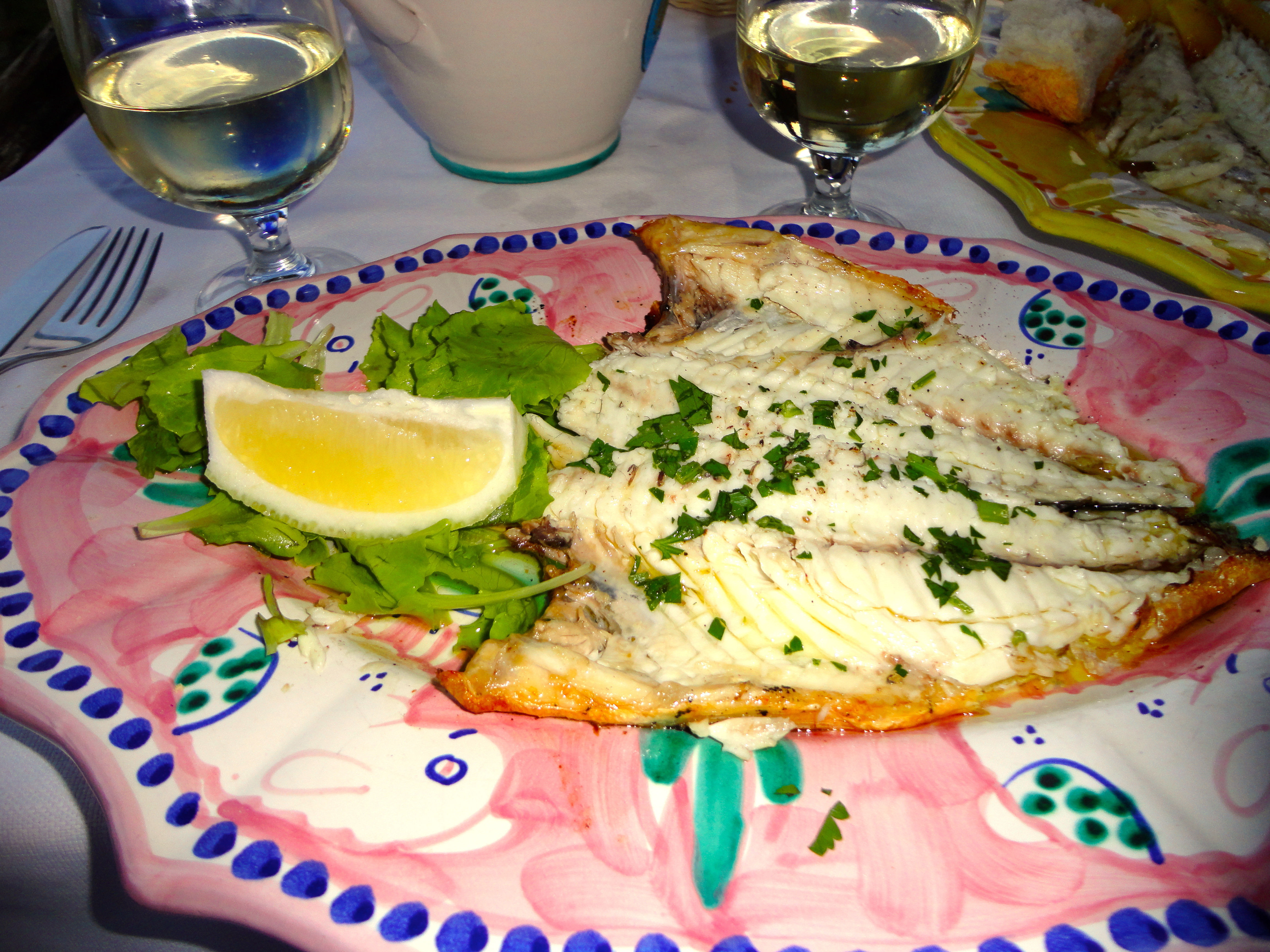 The following night we went from the seashore to the hills above Positano for dinner at Il Ritrivo. Given its sky-high location far from the town center, the restaurant provides a complimentary van pickup and return from your hotel.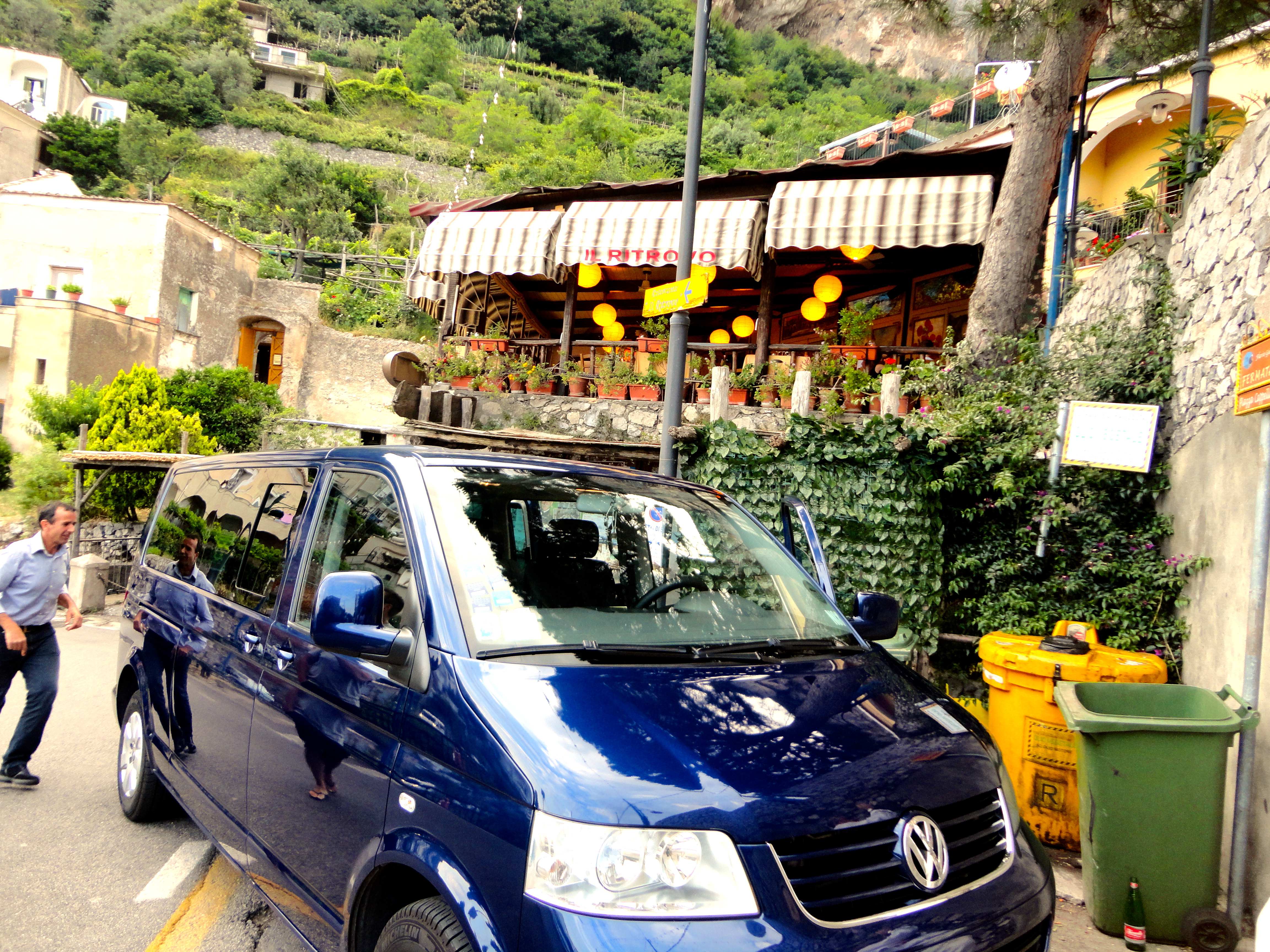 We had a great table looking down over Positano to the sea.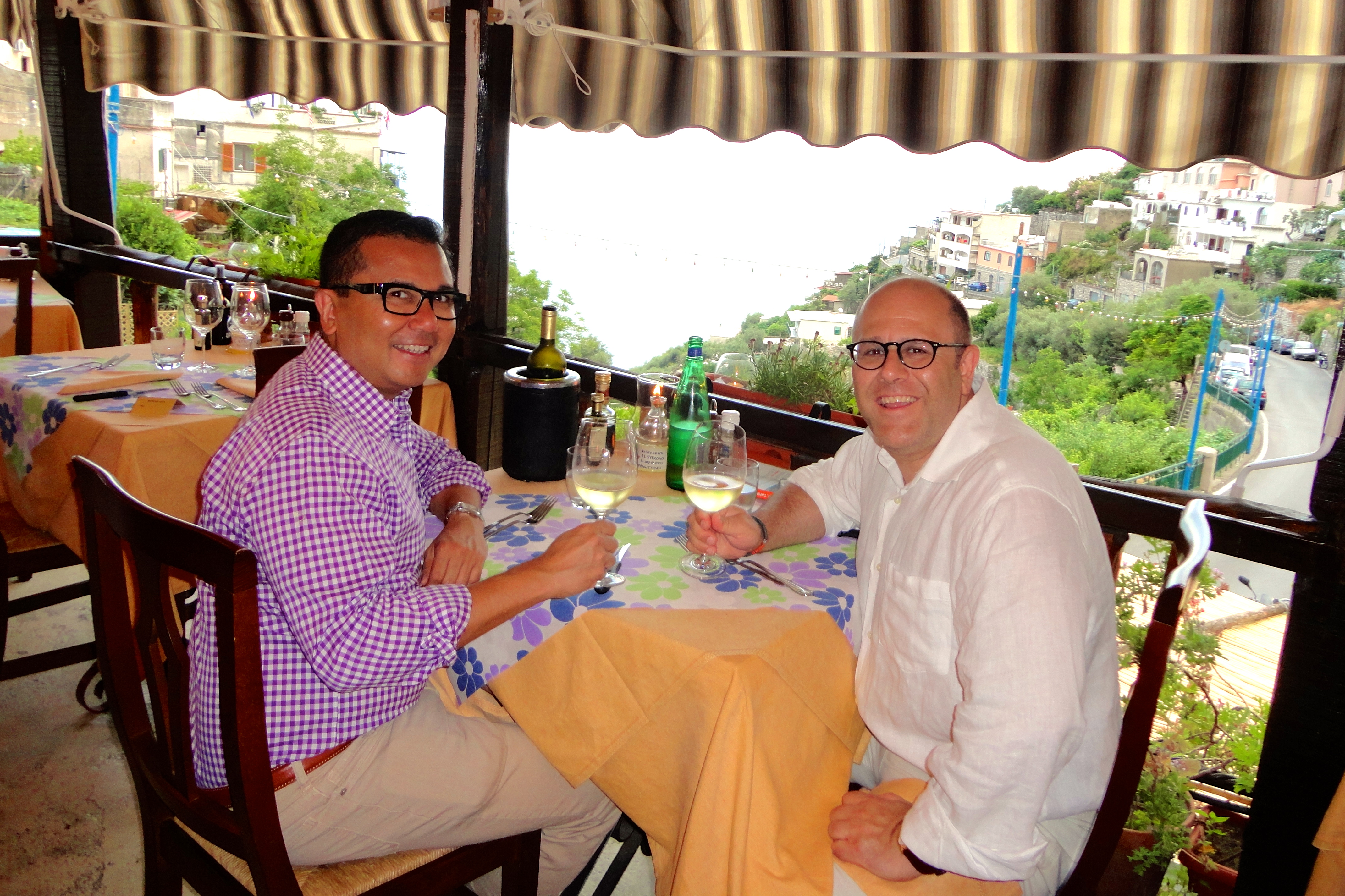 … and enjoyed prosciutto with ripe cantaloupe …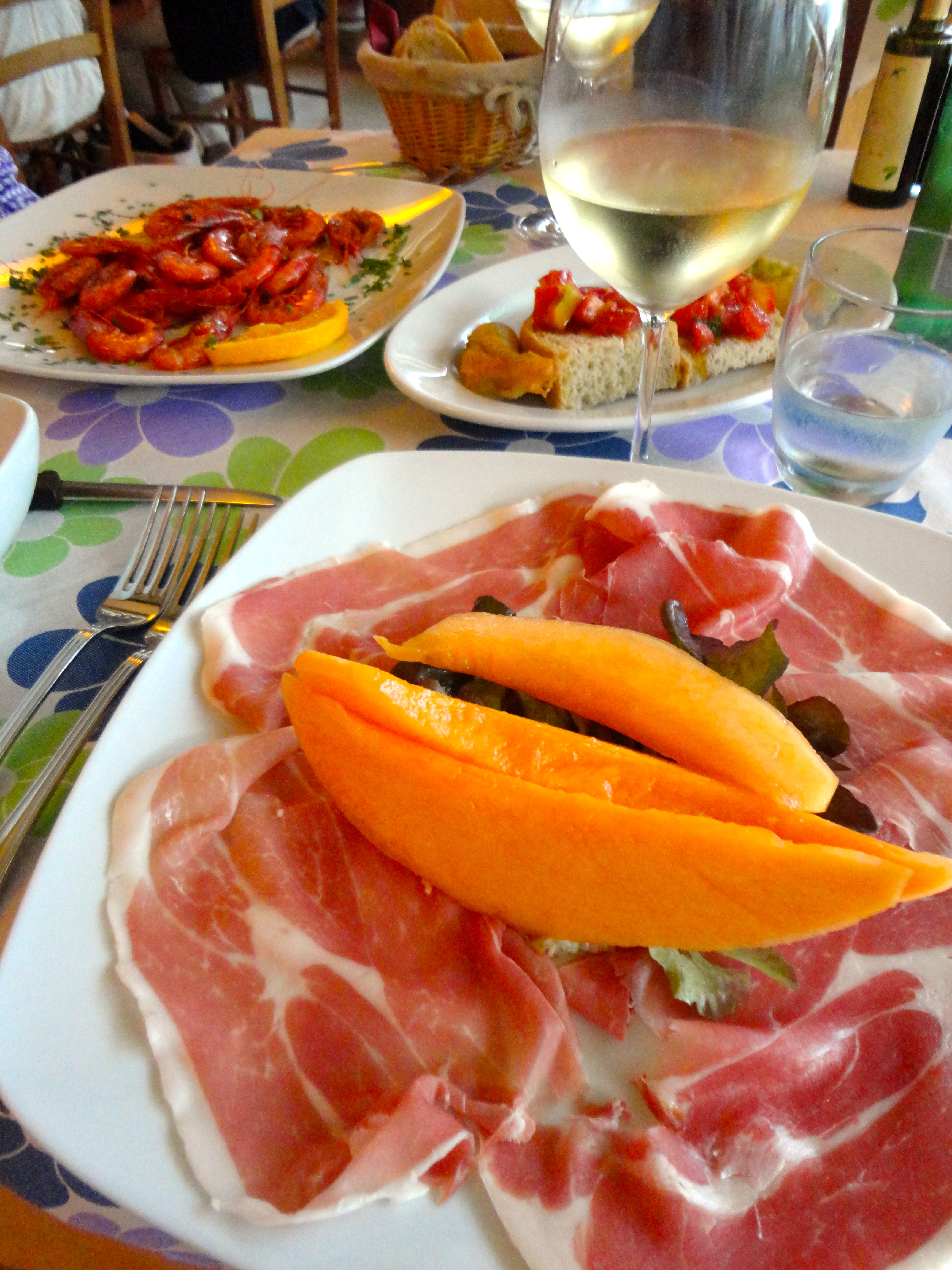 … and grilled fish.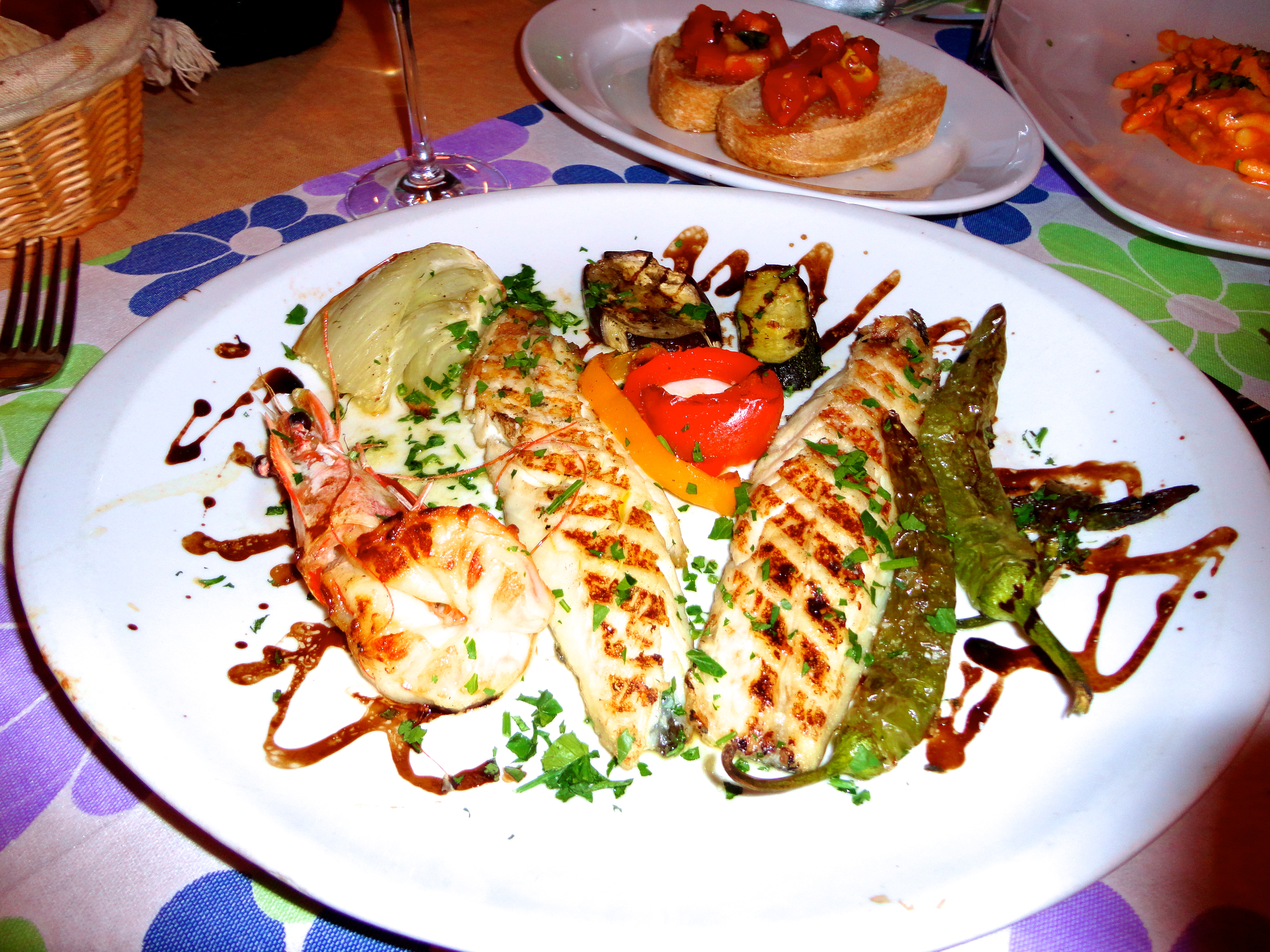 However, the highlight of the meal had to be the Salt & Pepper Shrimp.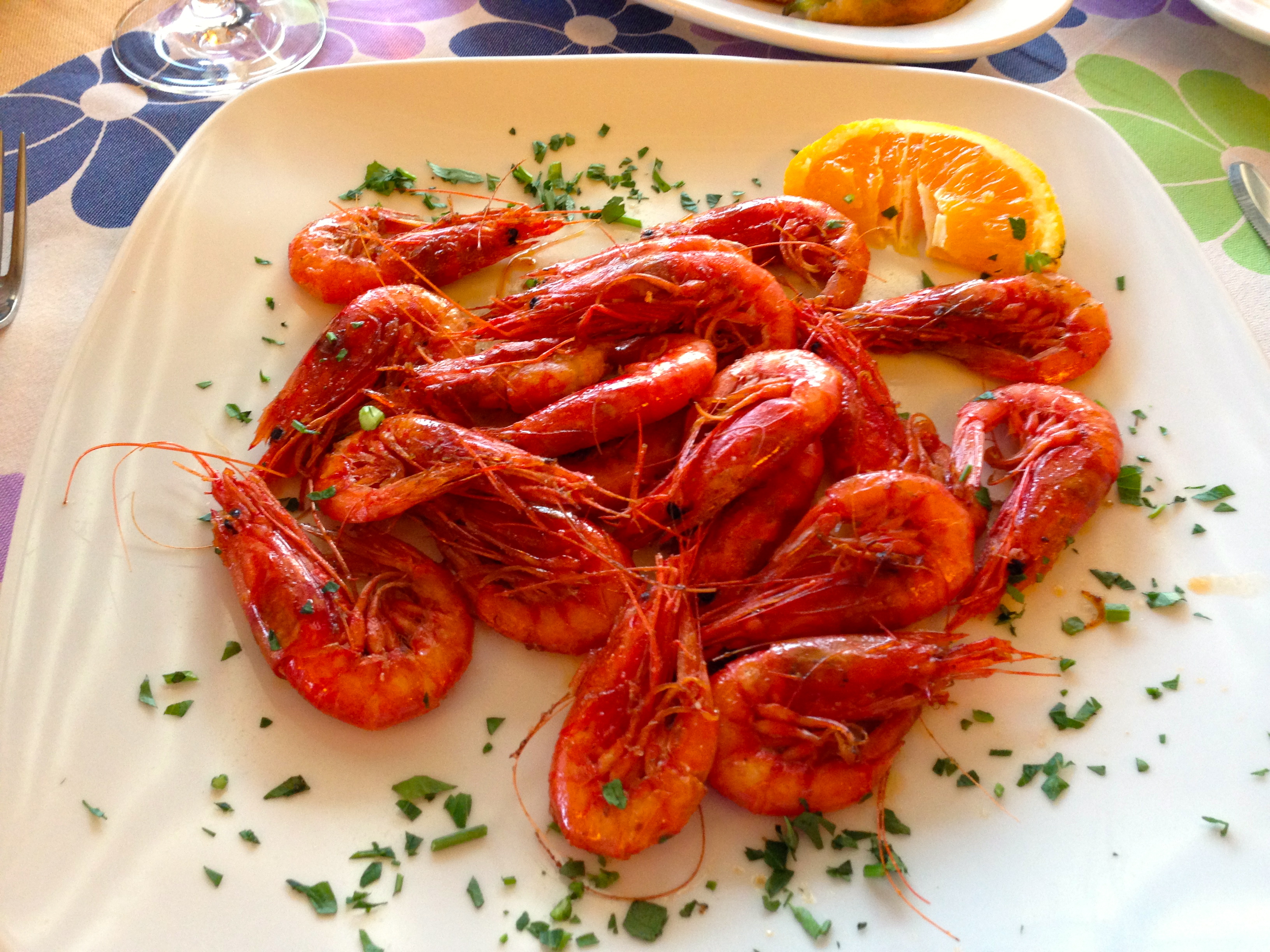 Of course, I would have been fine if I stopped at the lemon cake for dessert.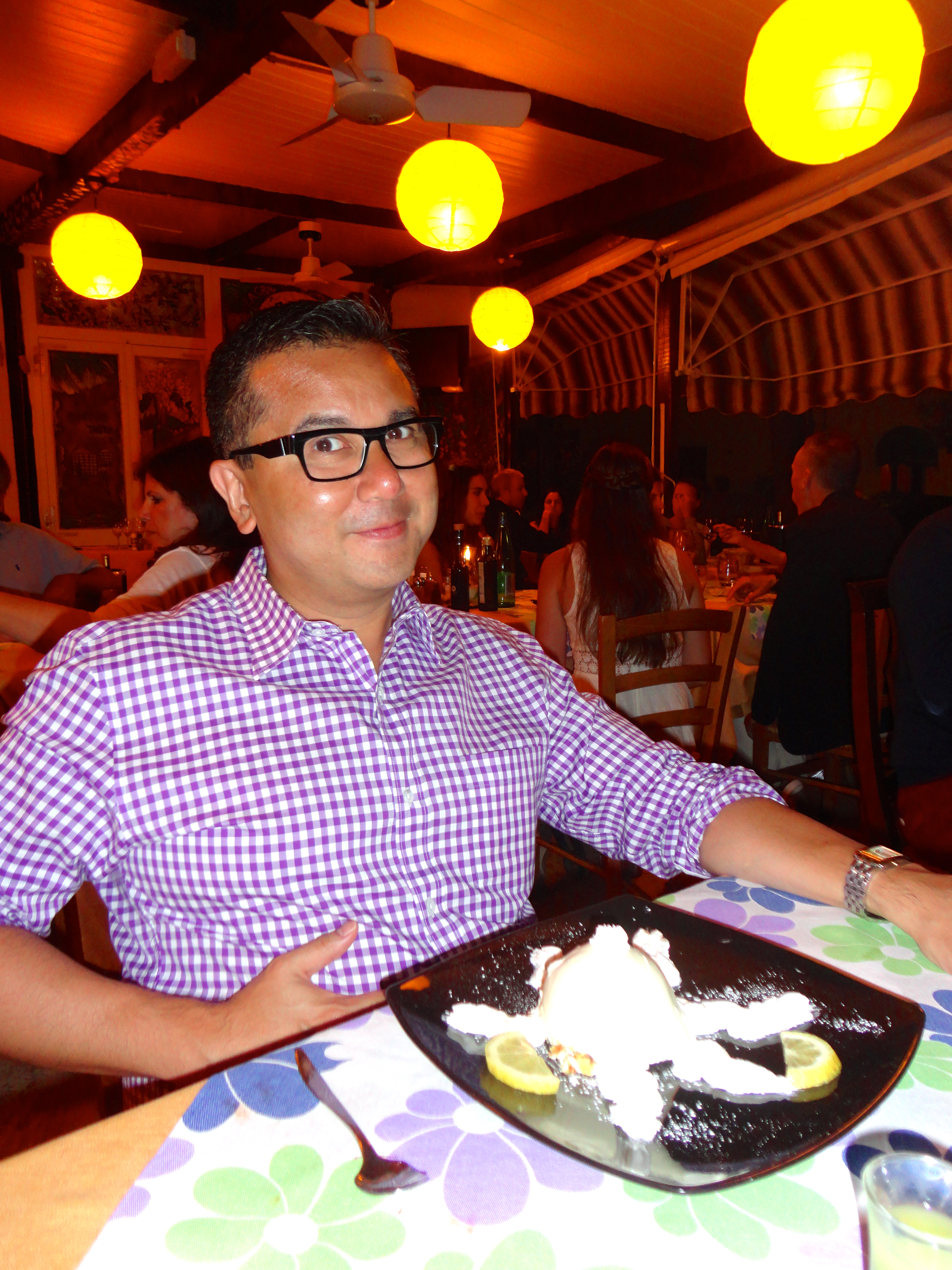 But I just couldn't resist the complimentary sampling of the restaurant's various homemade dessert liqueurs. Needless to say, I slept very well that night!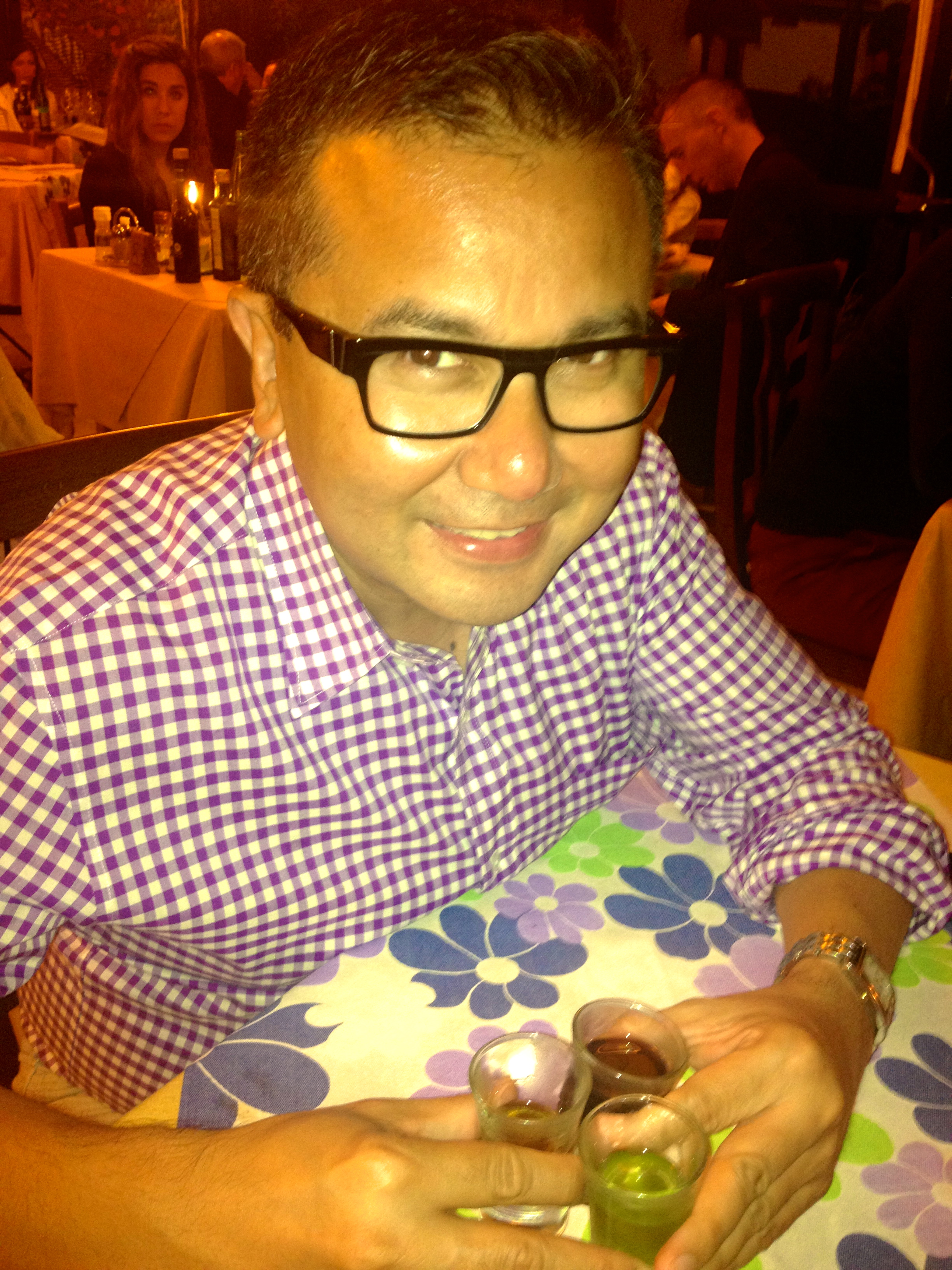 We wrapped up our stay in Positano with dinner back on the beach at Chez Black which not only offered up more seaside dining …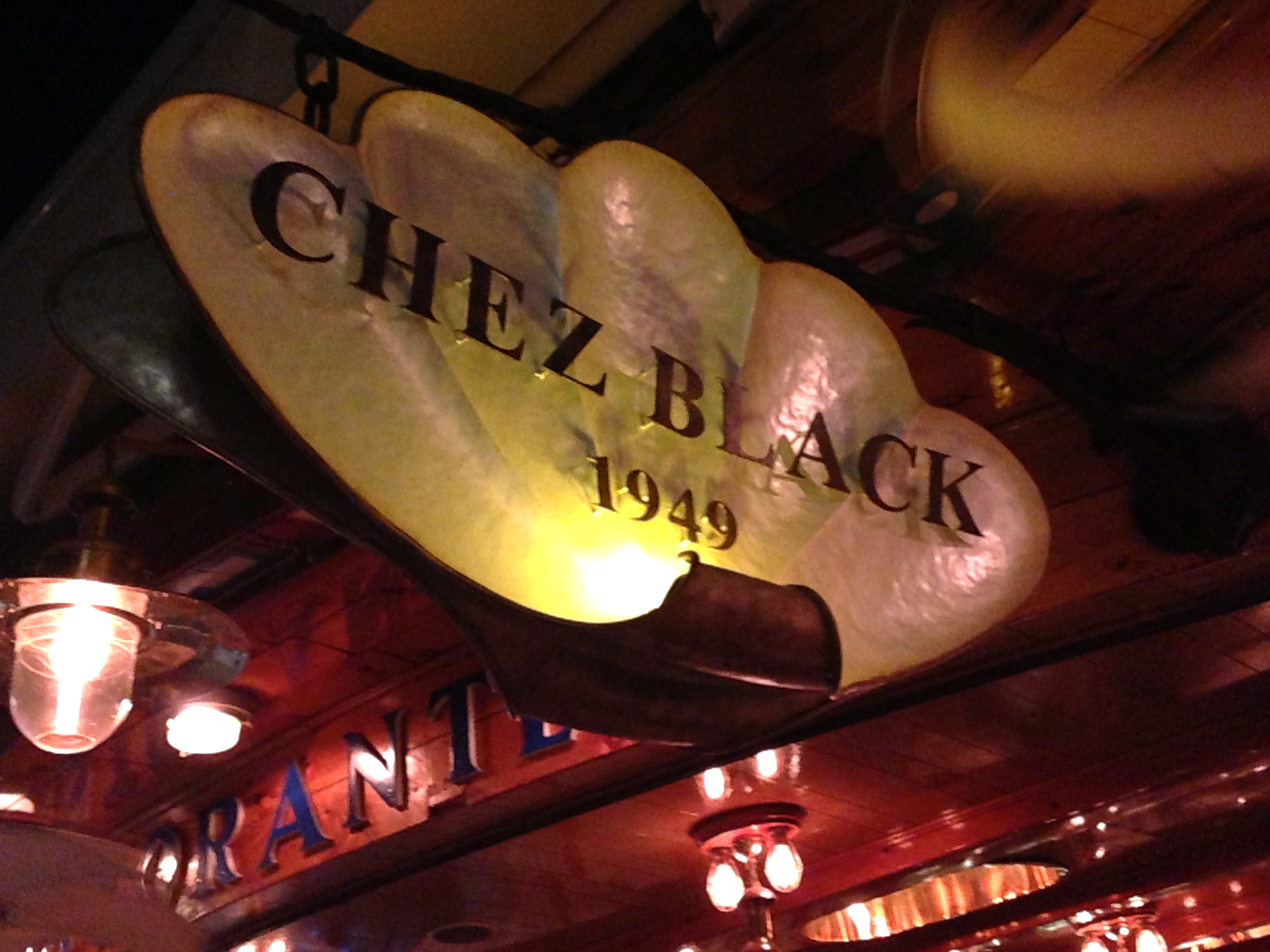 … but also a celebrity sighting …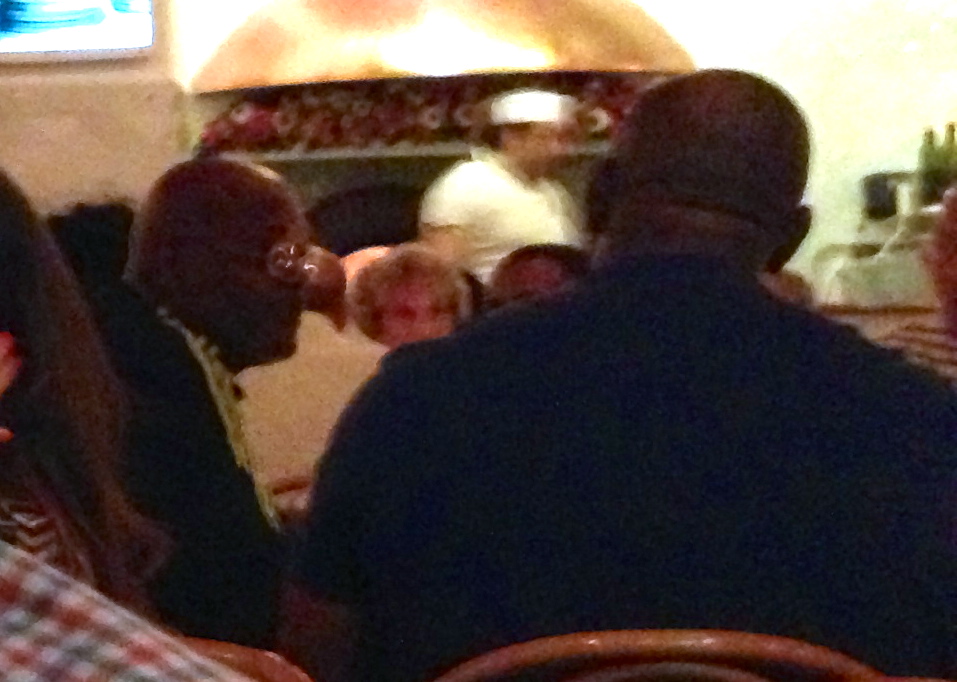 If you squint, you can make out that this is a photo of Samuel L. Jackson and the back of Magic Johnson's head. Sigh, I guess I have quite a bit of work I need to do on my paparazzi skills, don't I?
How about you? What has been your experience with restaurants with a view?