Florence is an incredibly cultural city. Great works of art are around every corner and there literally is music in the air. Our visit to Florence last July coincided with the annual Maggio Musicale Fiorentino (Maggio Arts Festival).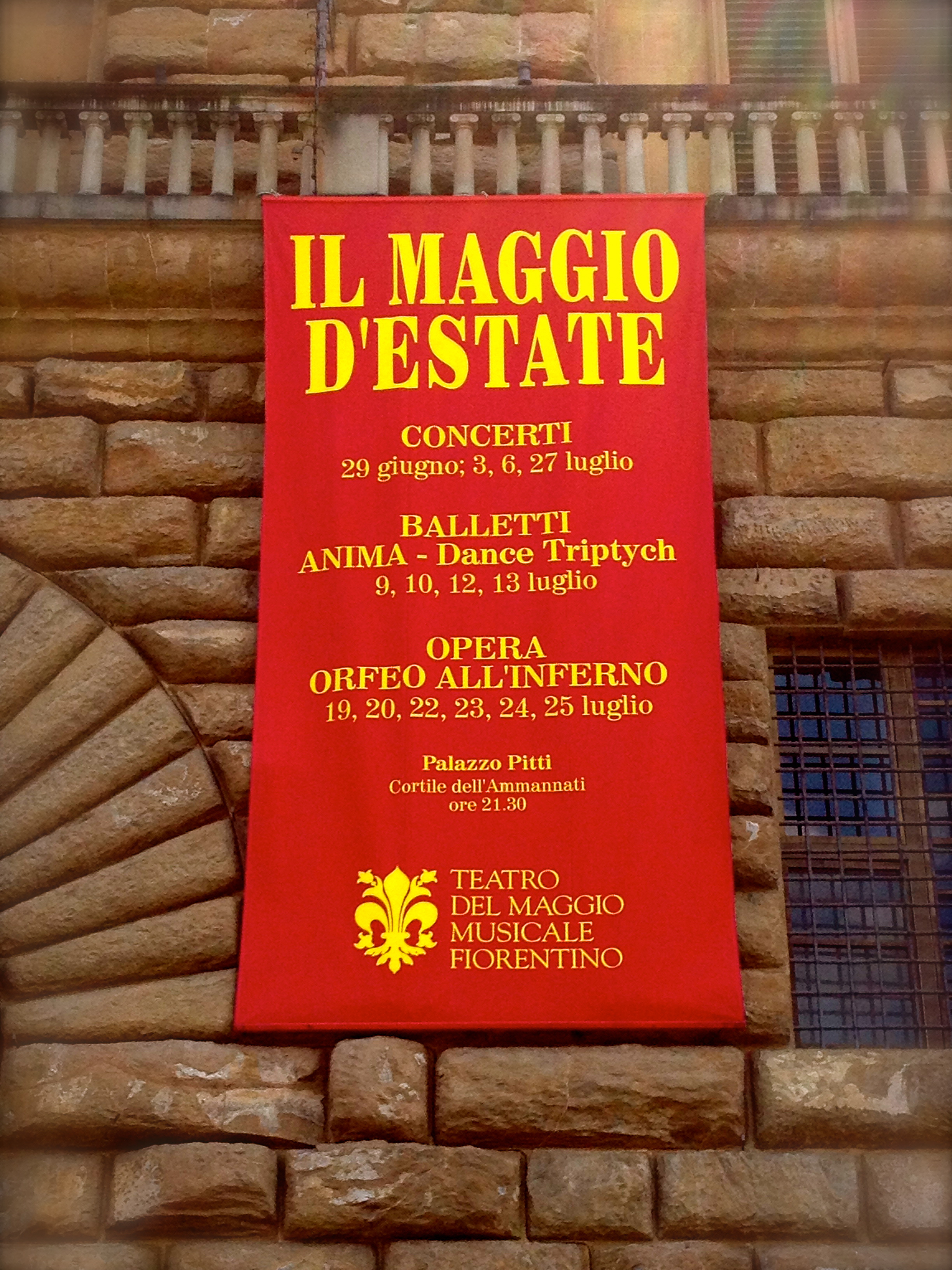 Along with the festival's official programming, numerous options for opportunistic music and dance performances abound. What makes things even better is that many of these events take place outdoors where you're able to capitalize on the gorgeous Tuscan weather.
One venue that provides atmosphere fit for royalty is the courtyard of the Pitti Palace where we enjoyed a Verdi concert.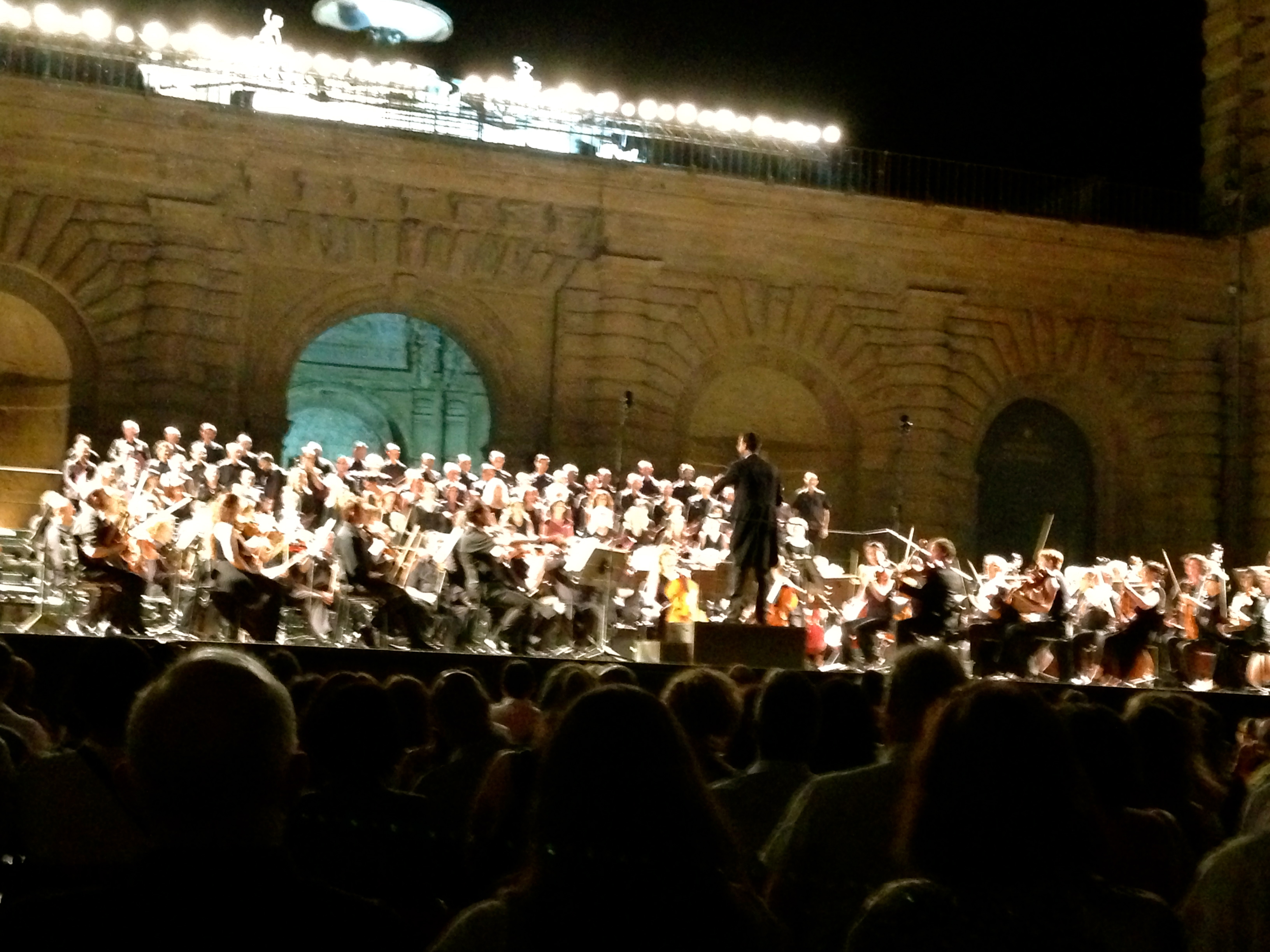 As the sun went down and the lights came on, even the swarms of gnats and the rumble of distant thunder couldn't dampen our enthusiasm.
On another night we headed over to the Bargello Museum, a former medieval prison that during the day houses one of my favorite sculpture collections including works by Michelangelo, Donatello and Giambologna.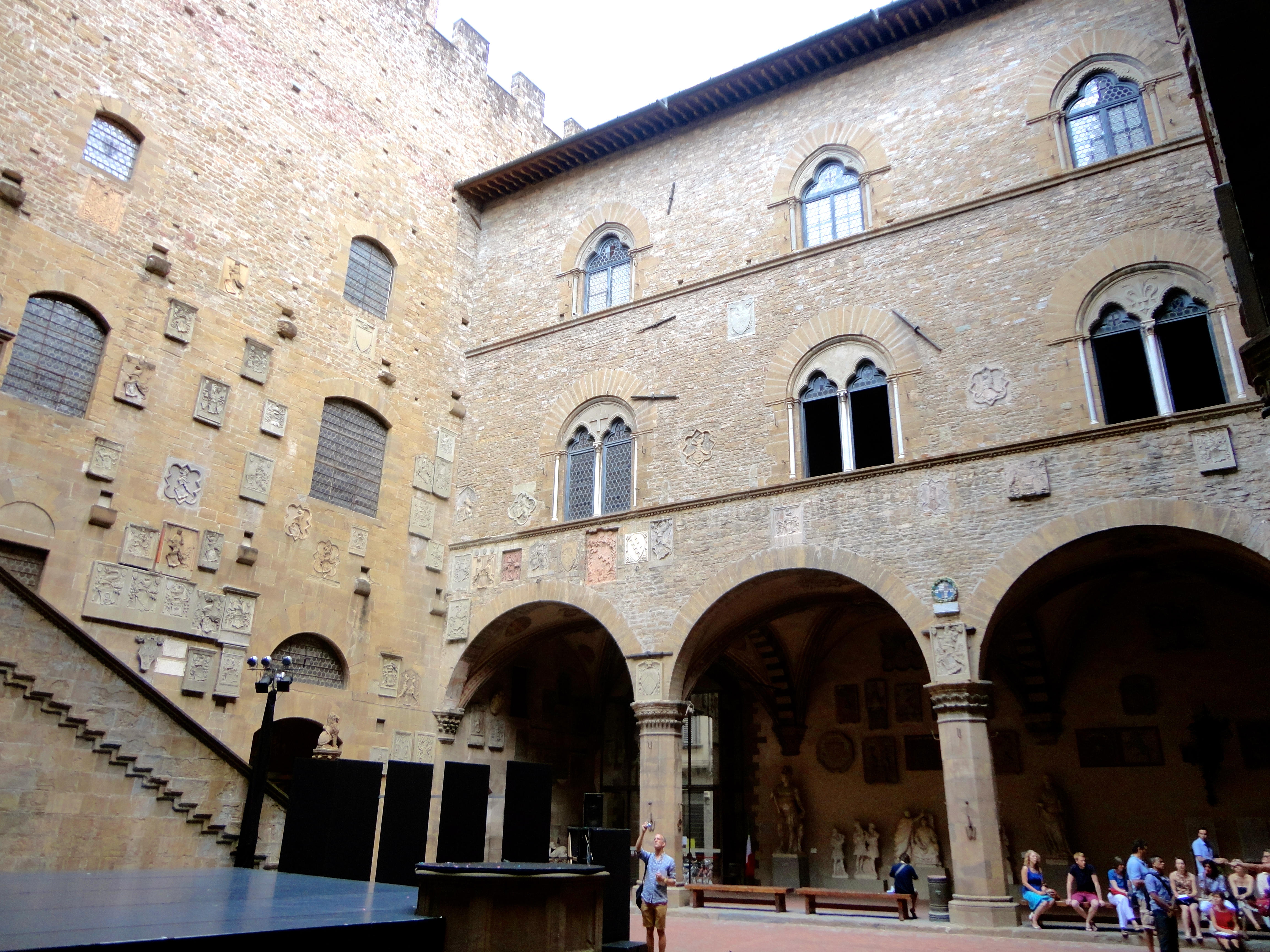 At night the museum's courtyard was transformed into a stage for a ballet performance set to Vivaldi's Four Seasons by the Florence Dance Company.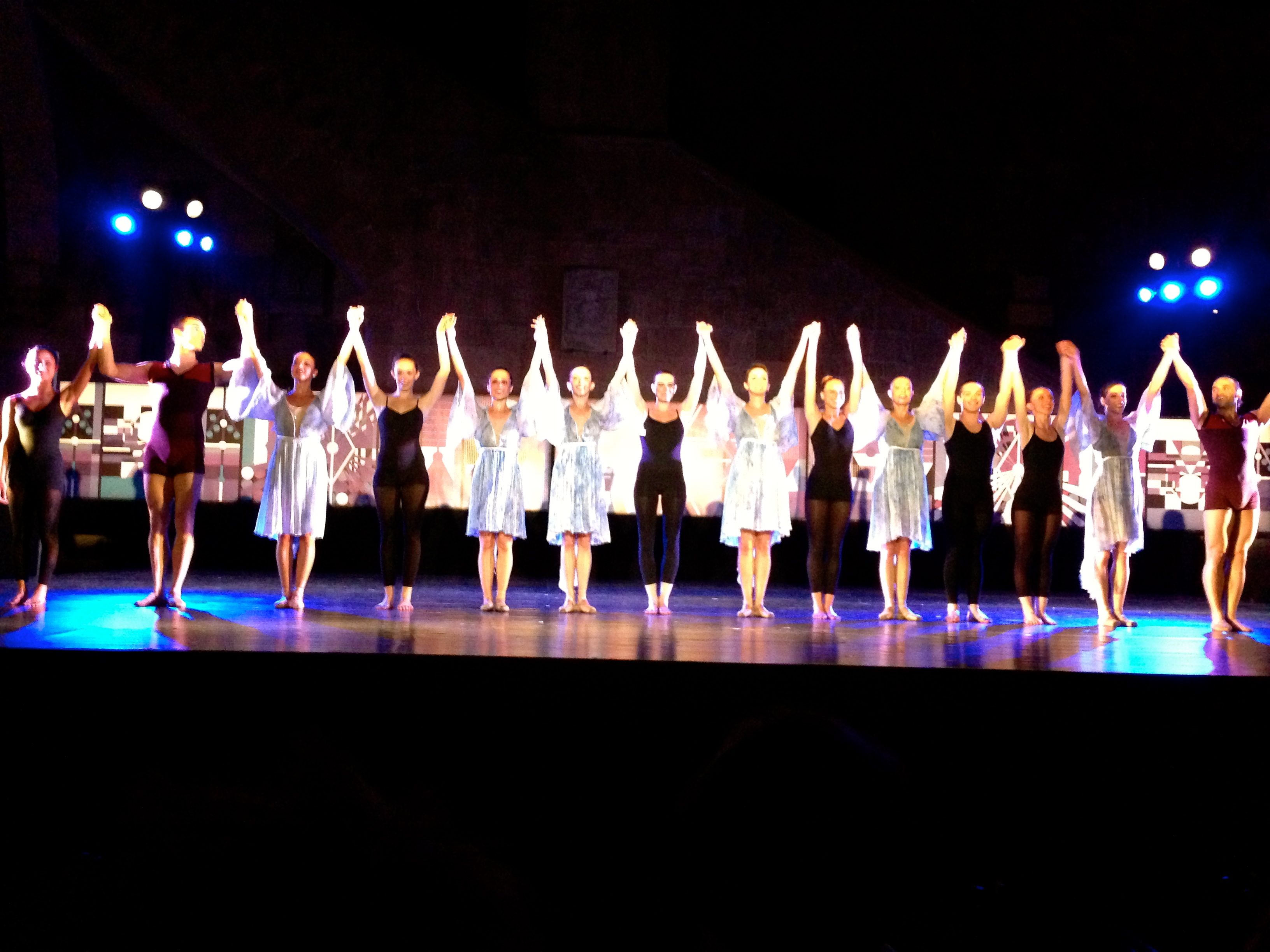 The great thing about Florence's cultural life is that there are always opportunities for unexpected surprises. For example, we bought on impulse a couple of concert tickets for a performance at the Museo di Orsanmichele that featured a more contemporary music program. In addition to enjoying some beautiful nighttime views over the city …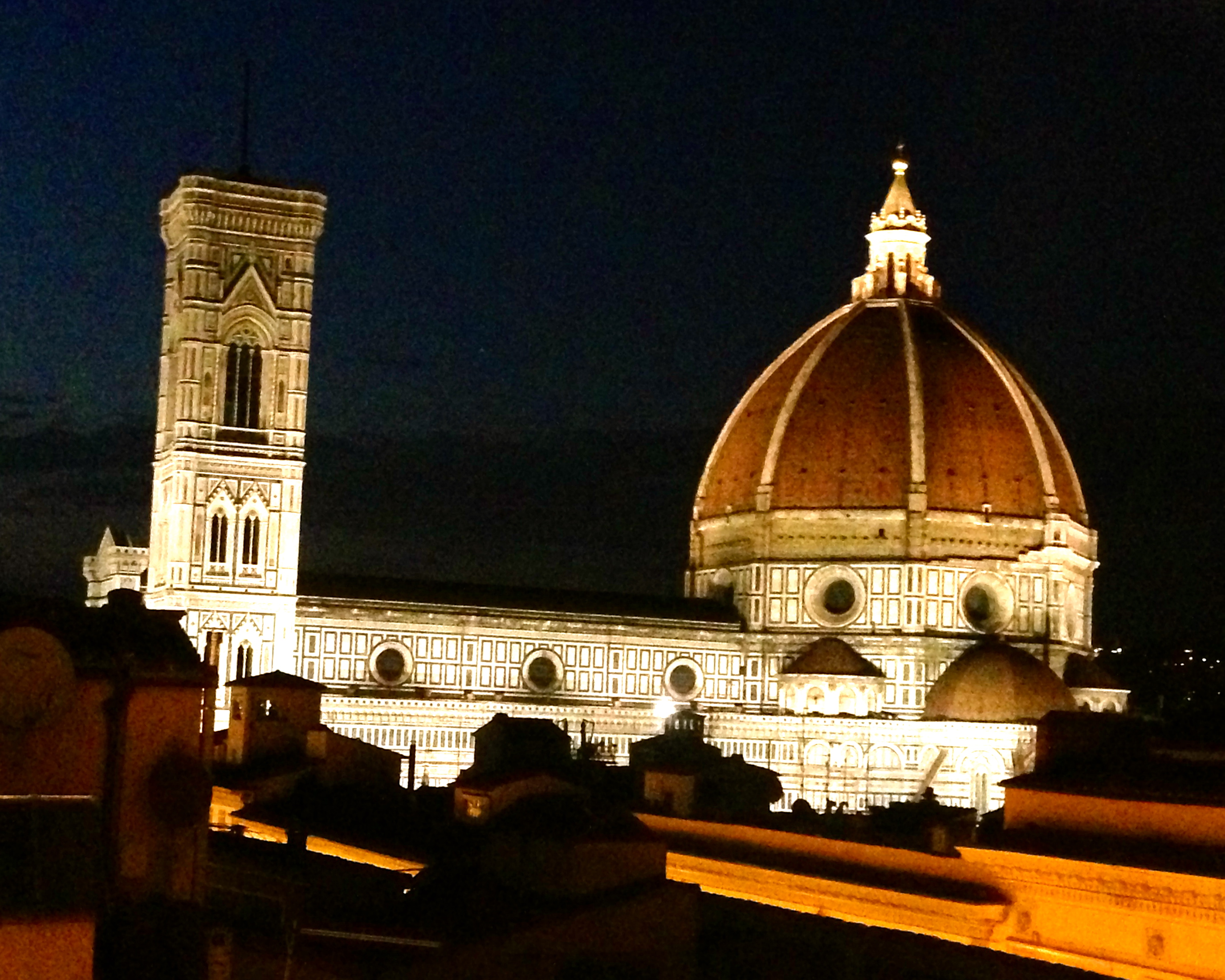 … the Pietro Adragana Ensemble treated us to a pretty rocking accordion concert that included some great tango music, a medley of movie music tunes and a rendition of Figaro from Rossini's Barber of Seville.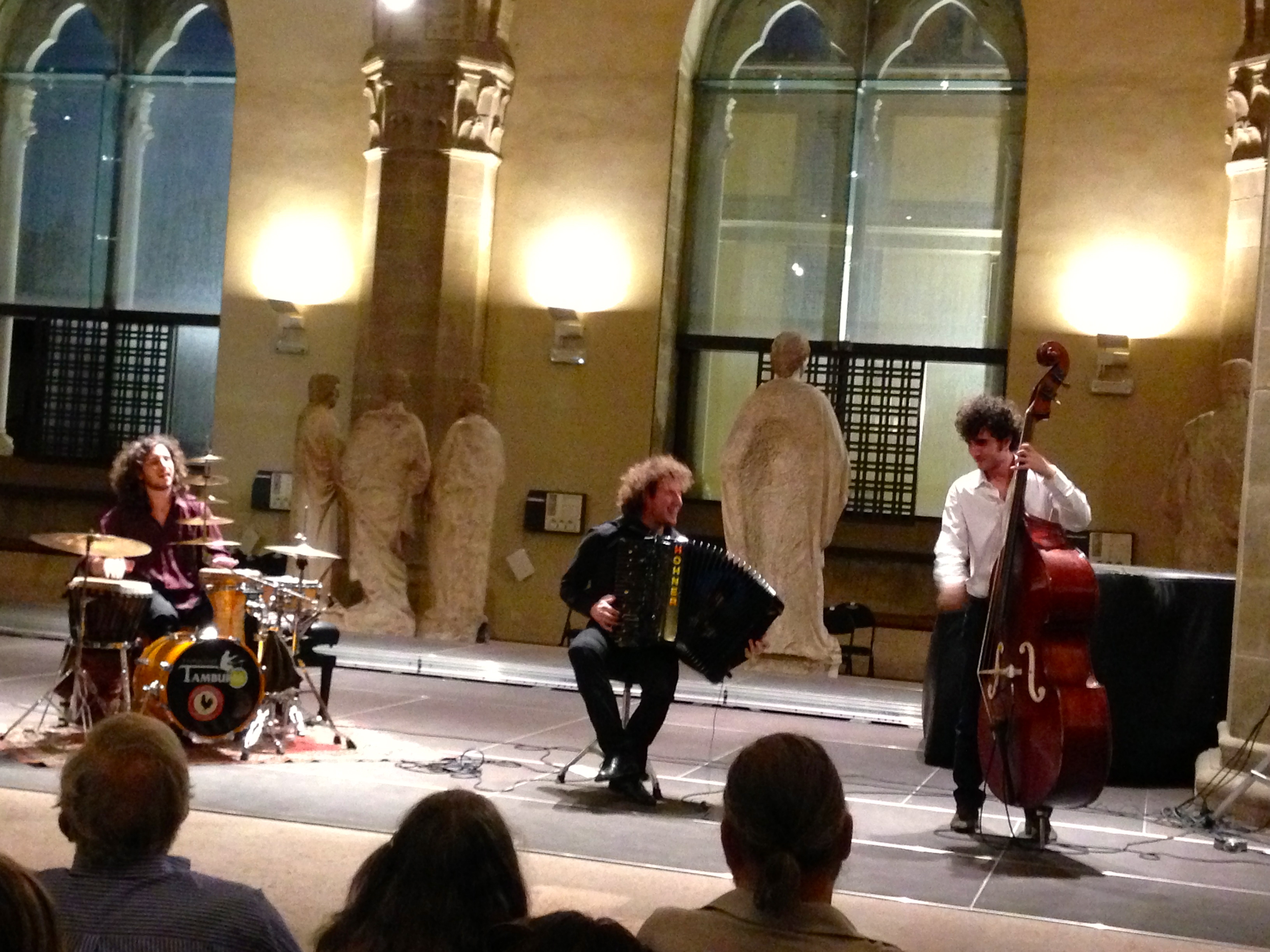 There's no need to book in advance for many of these performances. Our approach is to just keep any eye out for any posters or flyers that might be of interest as we do our daily sightseeing. During the summer season many churches, museums or cultural attractions host evening music or dance performances. You can then either purchase your tickets on the spot or swing back later if you want to give it some thought.
Have you ever enjoyed a spur-of-the moment cultural performance on any of your travels?