Oh the weather outside is frightful.
But the beach is so delightful.
And since ChiTown's covered in snow.
Let me go, let me go, let me go
… to the Hilton Garden Inn Carlsbad Beach
I usually spend part of the Holidays with my family in San Diego's sunny North County. I've experimented with a few places to stay in the area. However, for the past two years I've made the Hilton Garden Inn Carlsbad Beach my West Coast base of operations for Christmas.
The hotel's California Mission style architecture distinguishes it from the non-descript design one usually associates with mid-priced chains.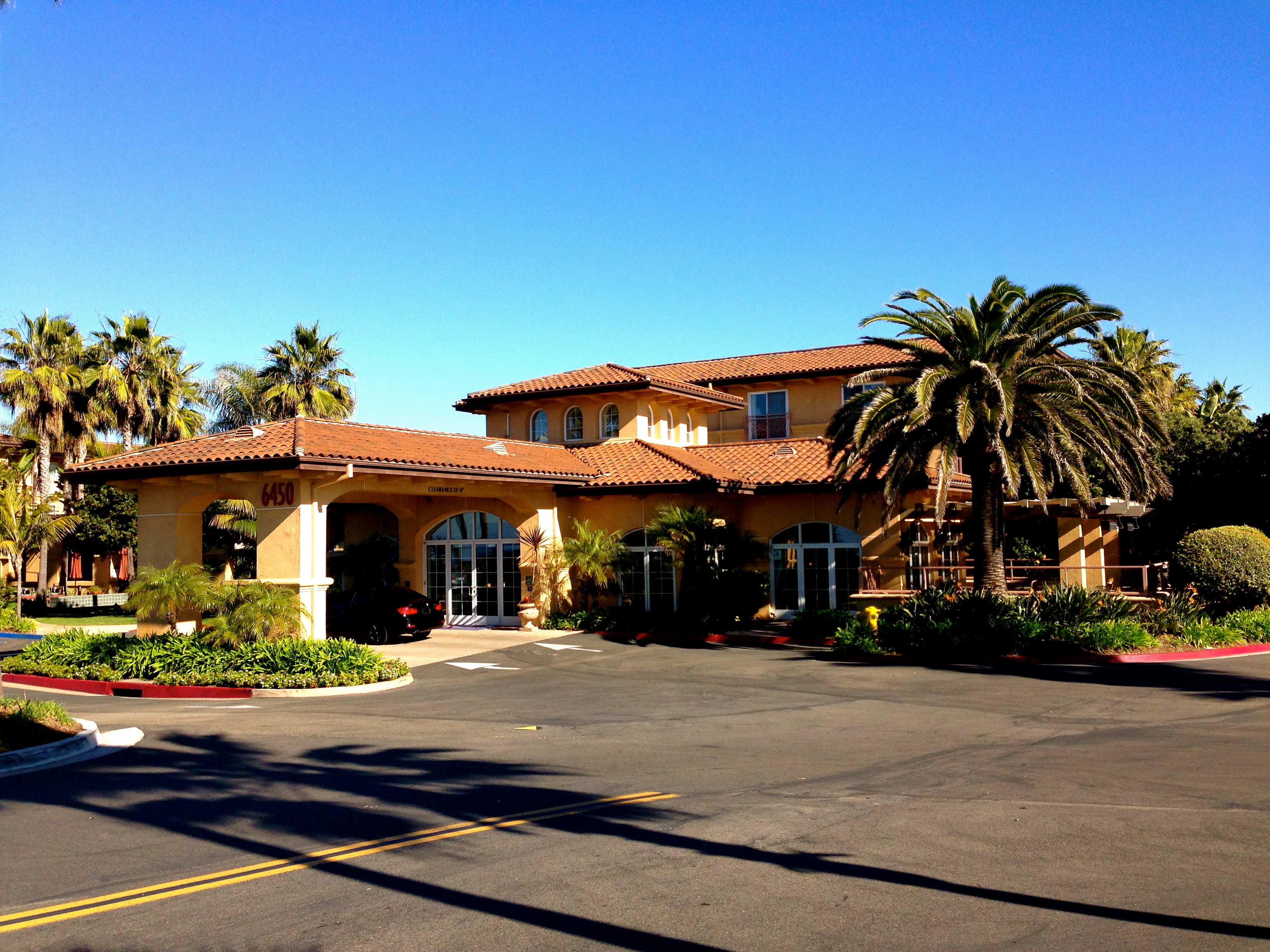 The covered entry drive, flanked by palm trees, provides a warm and welcoming first impression as you pull up to the building.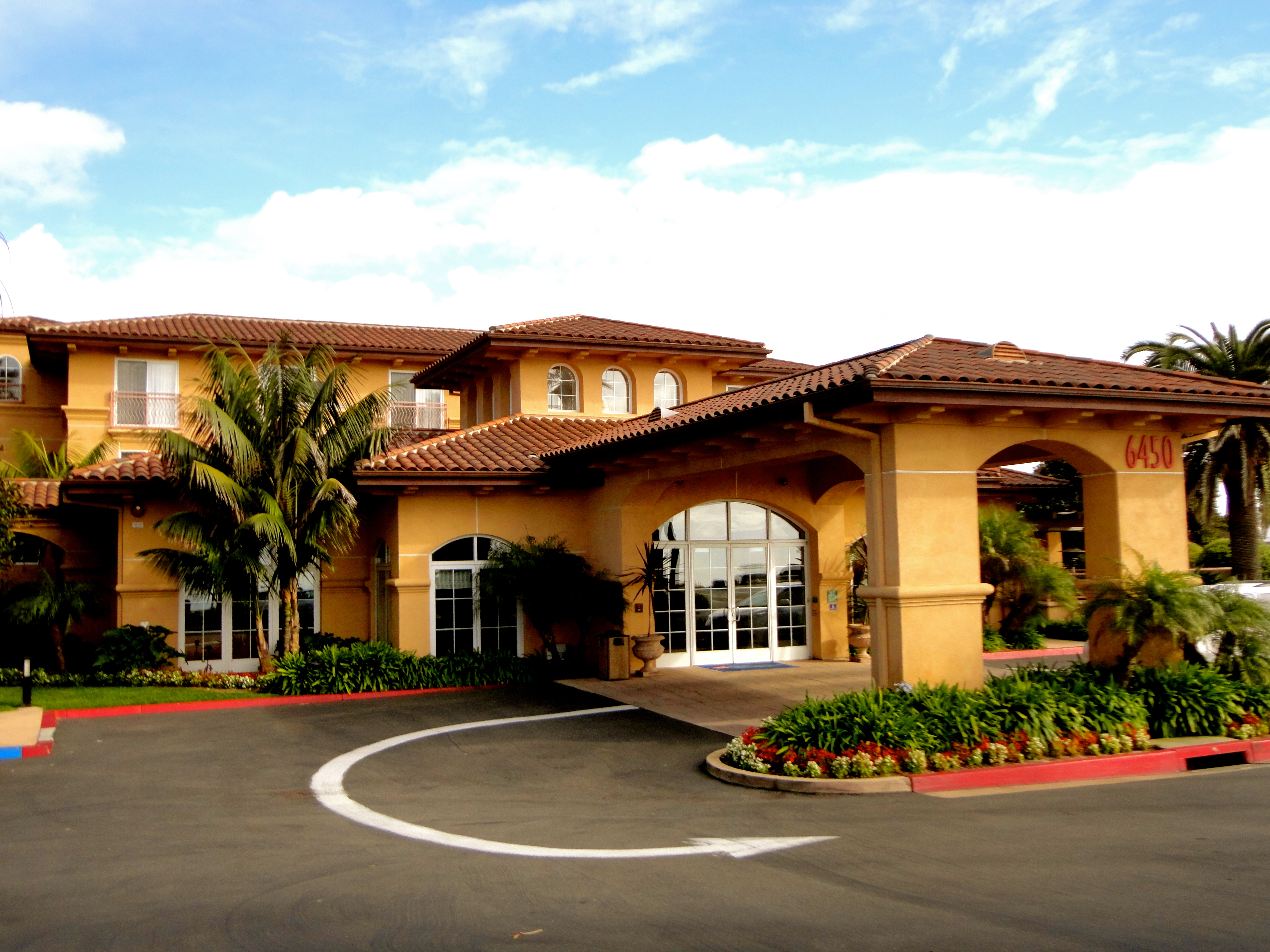 The hotel's rooms surround a central courtyard that contains the hotel's pool  …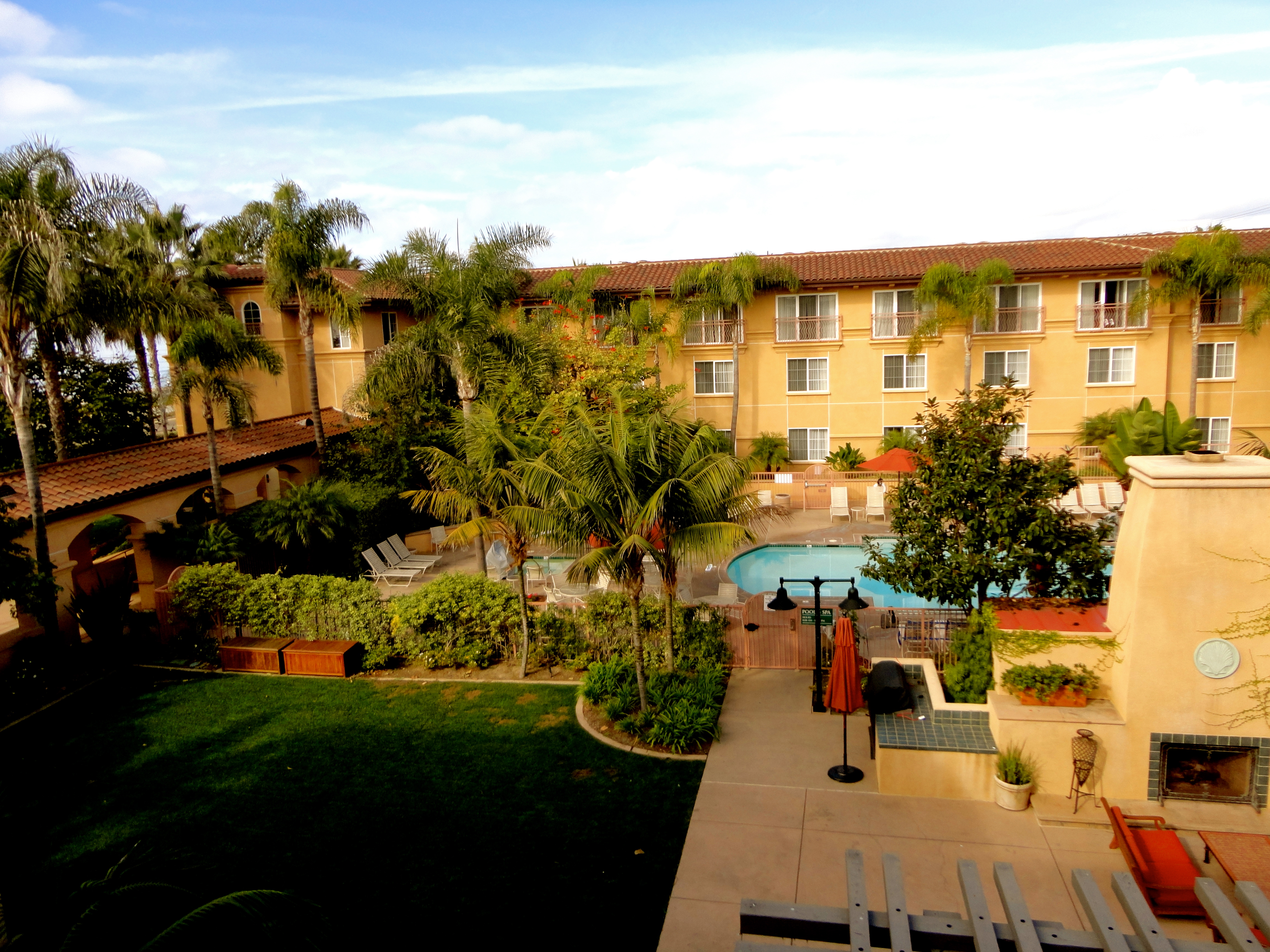 … as well as attractive outdoor public spaces planted with abundant greenery that gives the grounds a resort-like feel.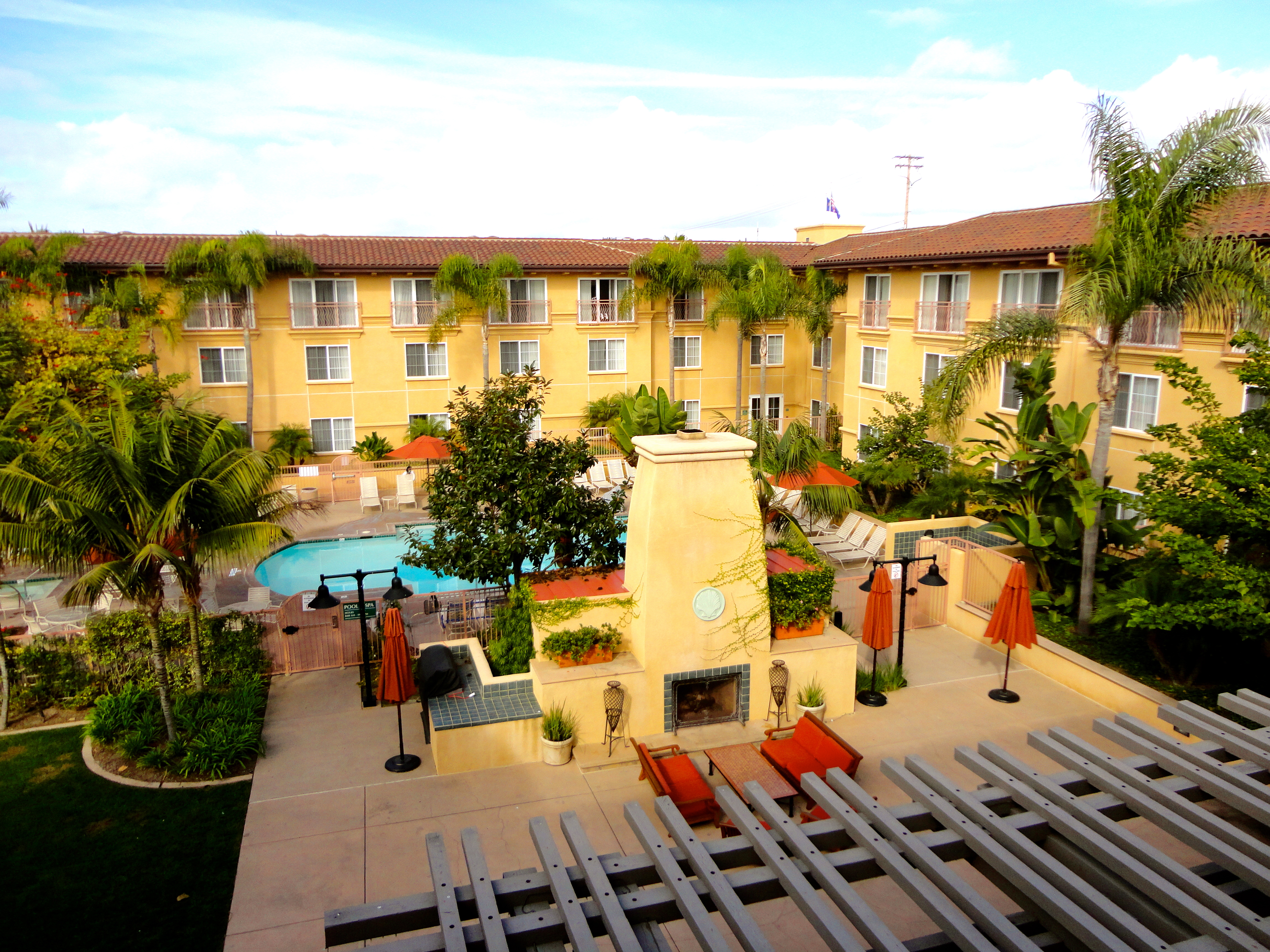 One of my favorite amenities at the hotel was this seating area, which was the perfect place to enjoy an evening glass of wine in front of a roaring fire.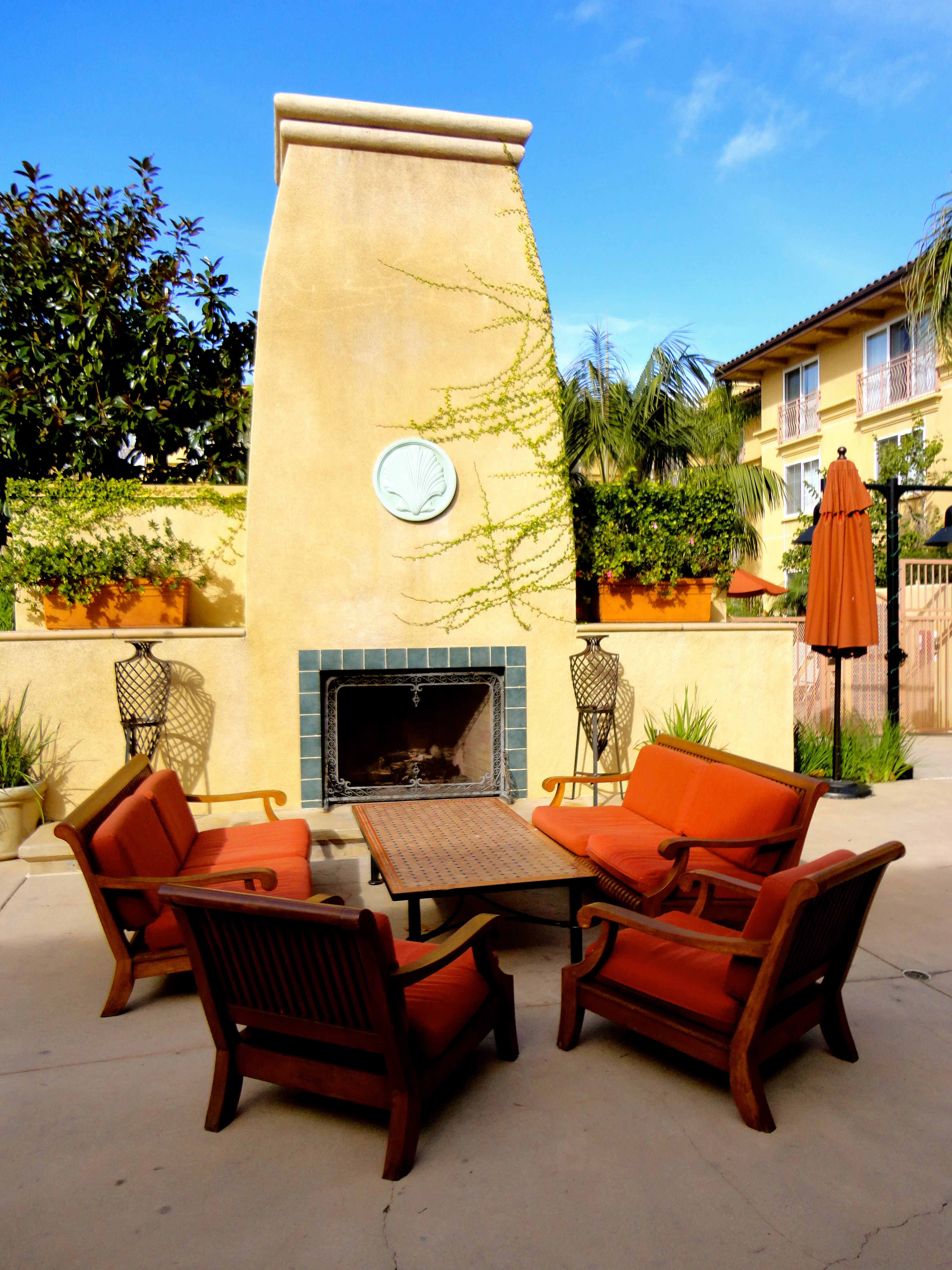 The staff manning the front desk was cheerful and eager to be of assistance when I checked in.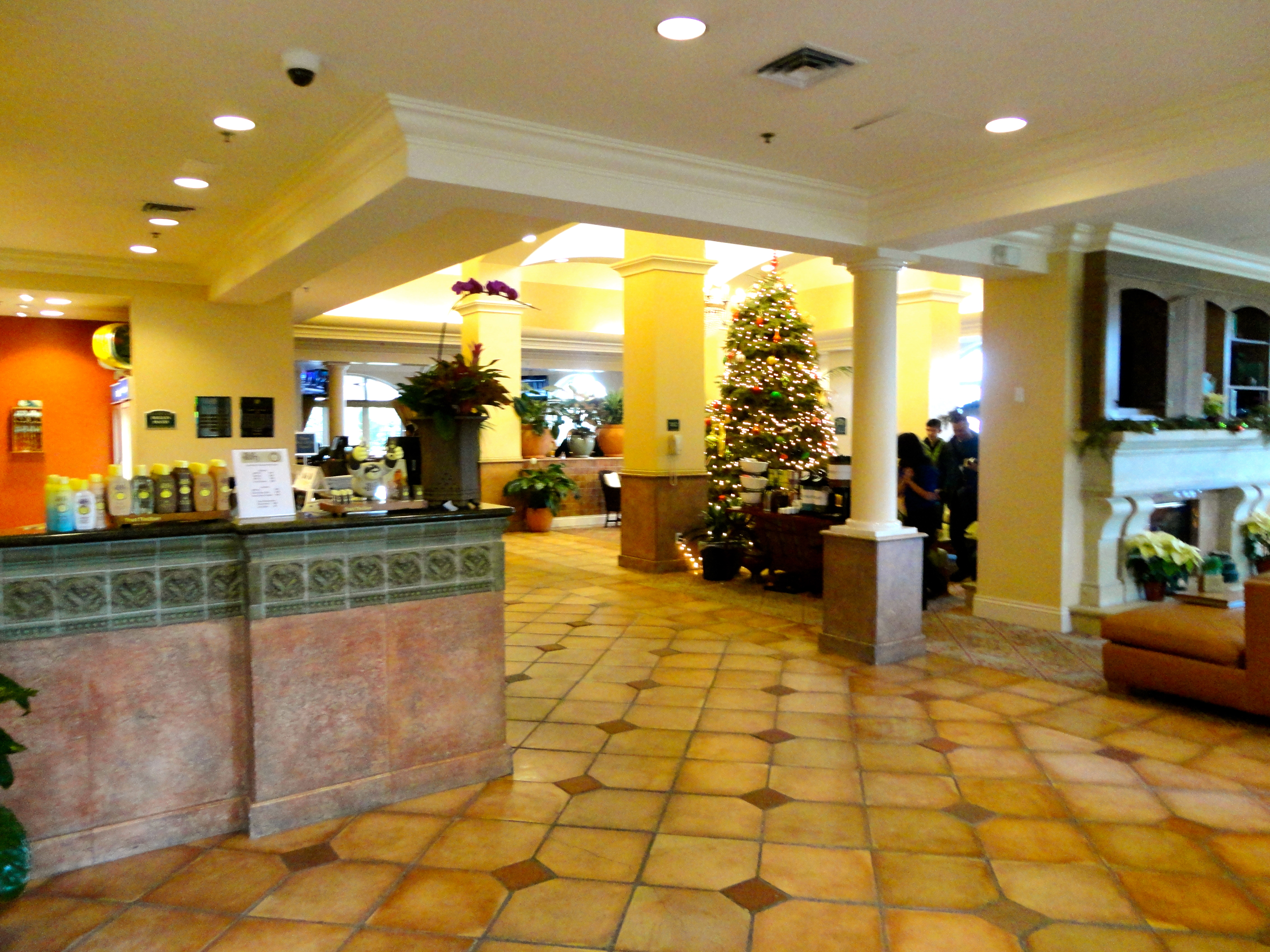 I encountered this positive and welcoming attitude consistently throughout my various stays at the hotel. In fact, I have yet to encounter an Associate at the hotel who seemed like they were having a "bad day."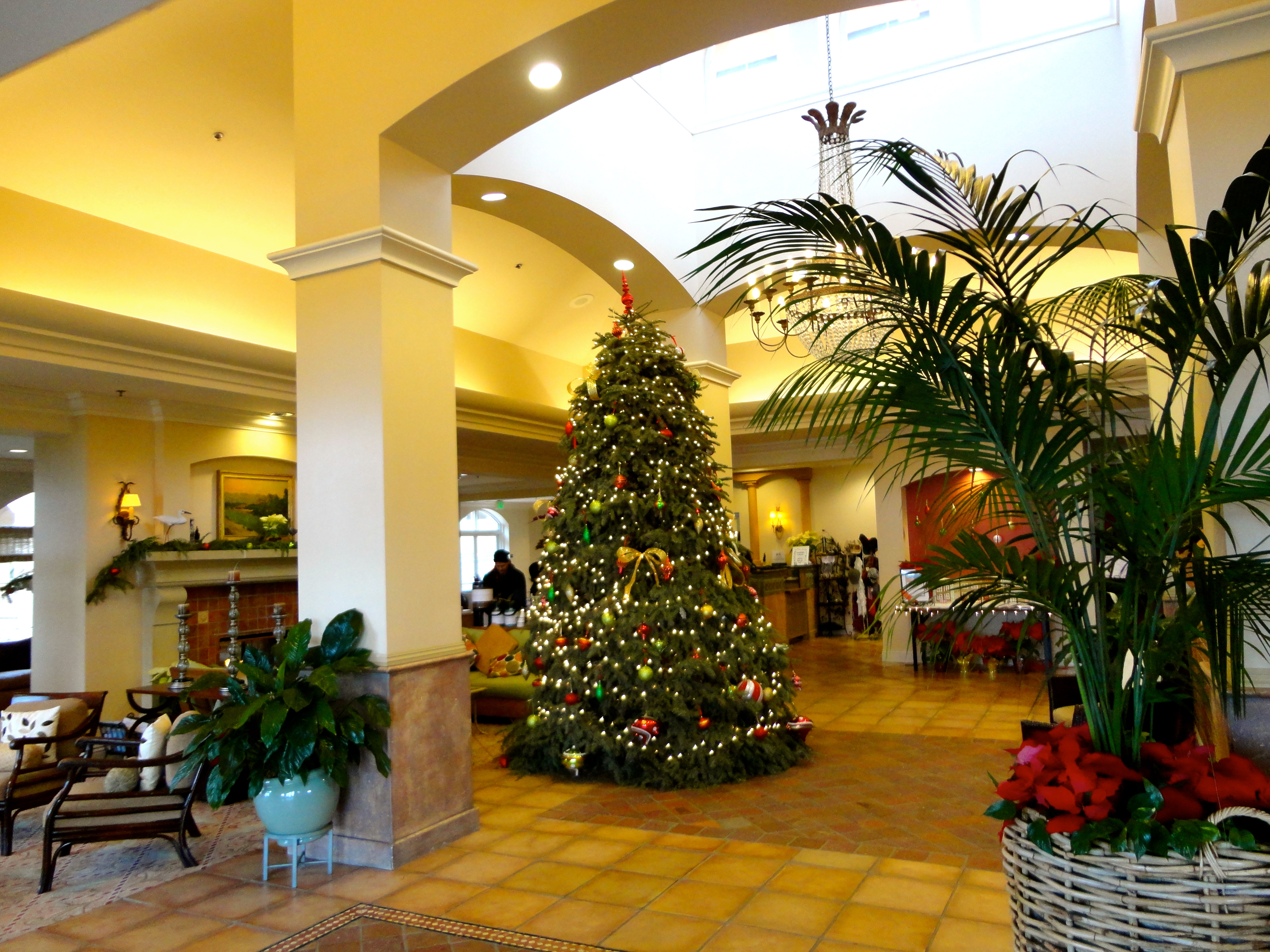 The Lobby area in the Hilton Garden Inn Carlsbad Beach is open and inviting.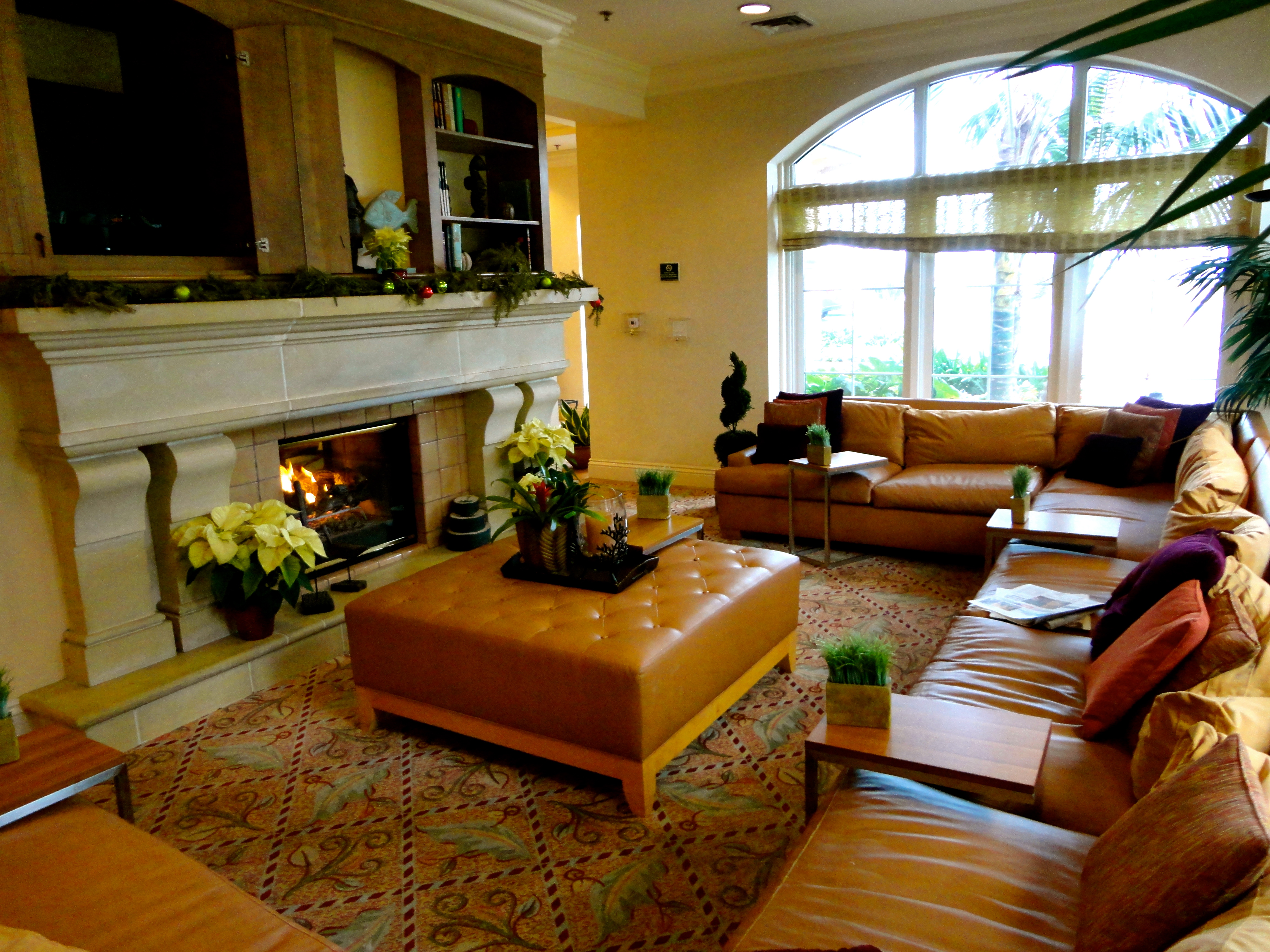 Seating areas featuring comfortable couches, grouped together in a cozy living-room style arrangement, surround a double-sided fireplace.
Rooms are decorated with contemporary furnishings in a color palette of rich chestnut browns, warm goldenrod and royal blue.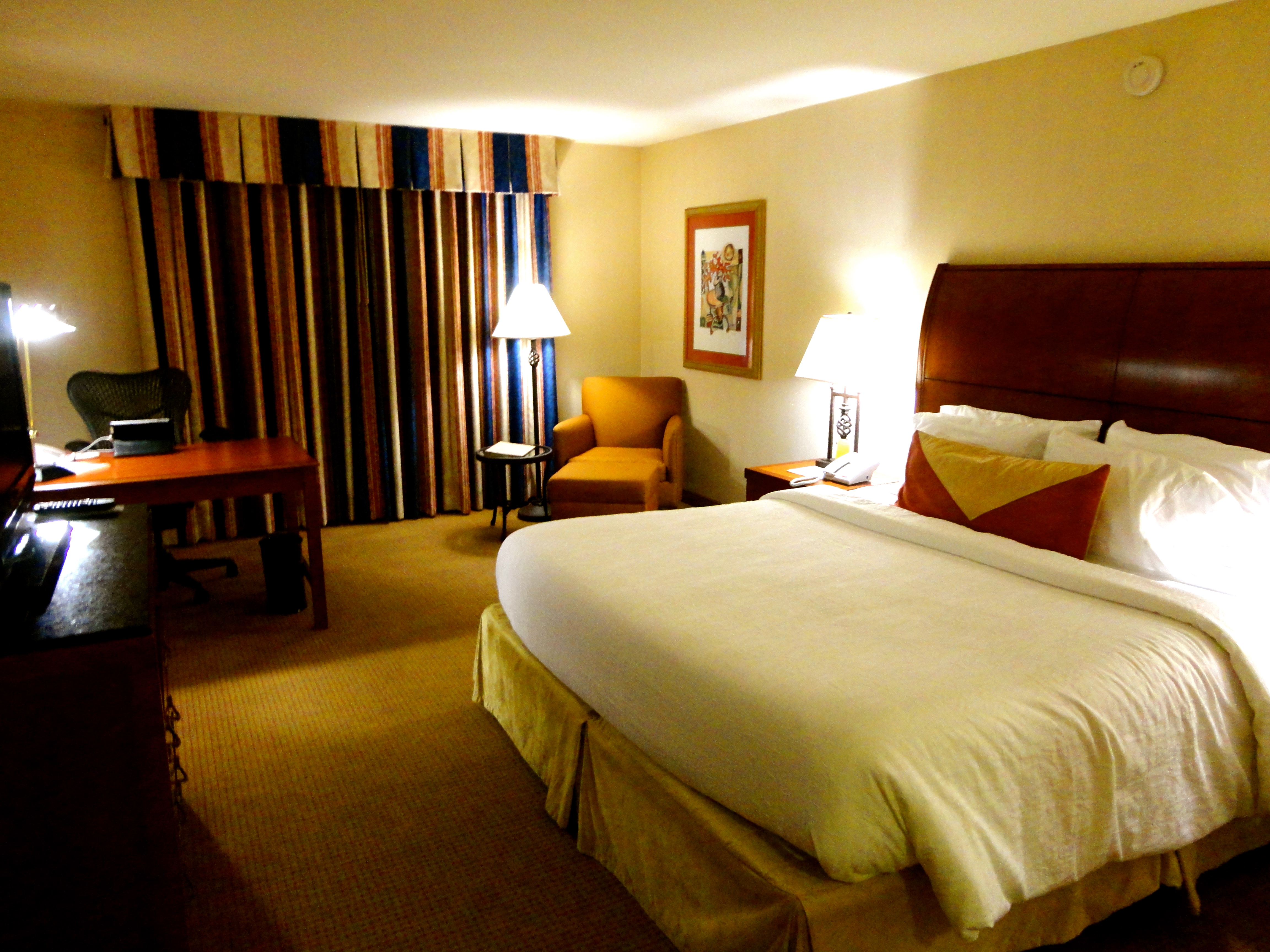 My king size bed was complemented by a cherry wood headboard which matched the spacious work desk, ample chest of drawers supporting a flat screen television and credenza containing the room refrigerator and coffee maker.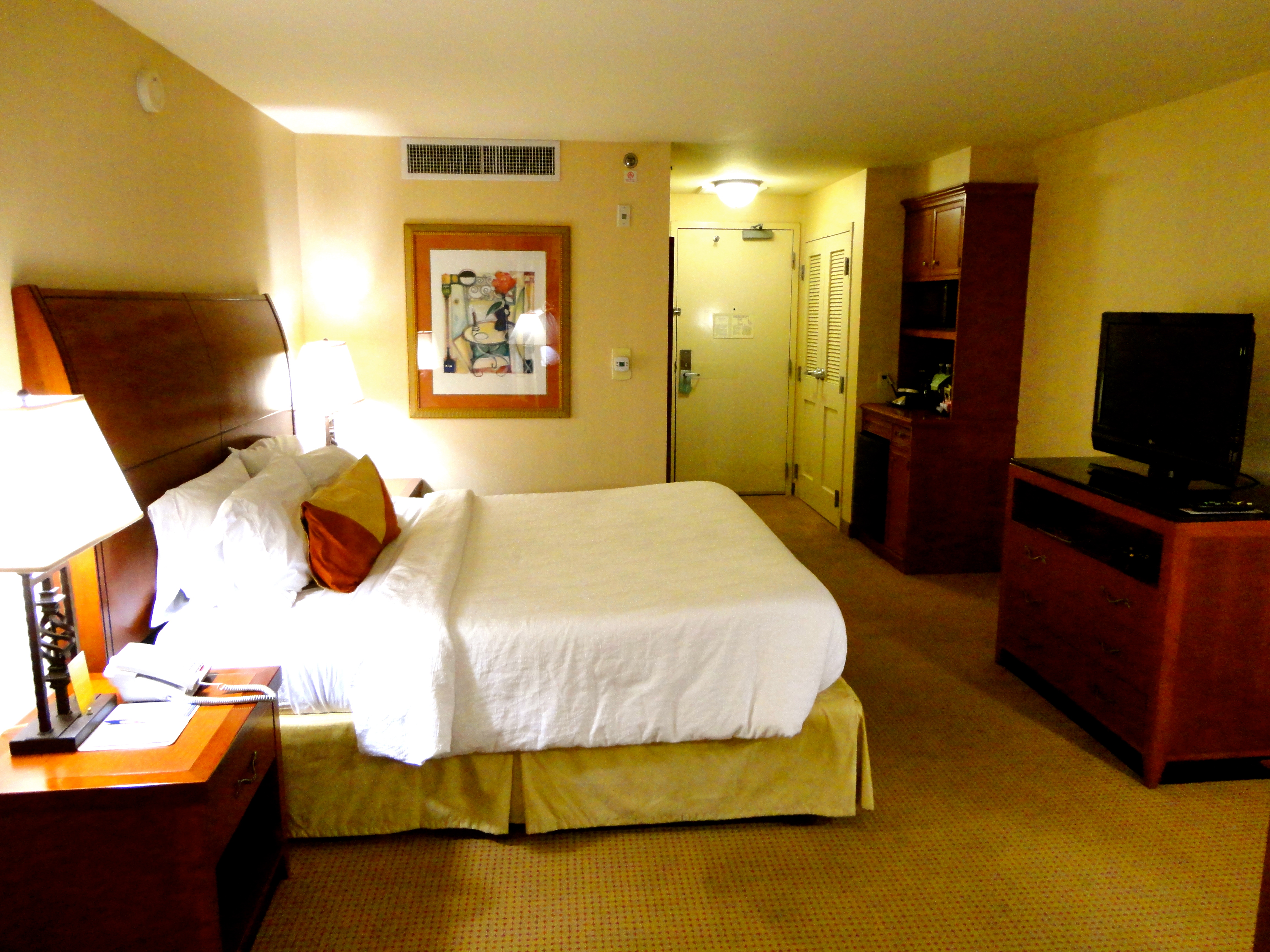 The room's bathroom provides ample counter space along with a shower / tub combination.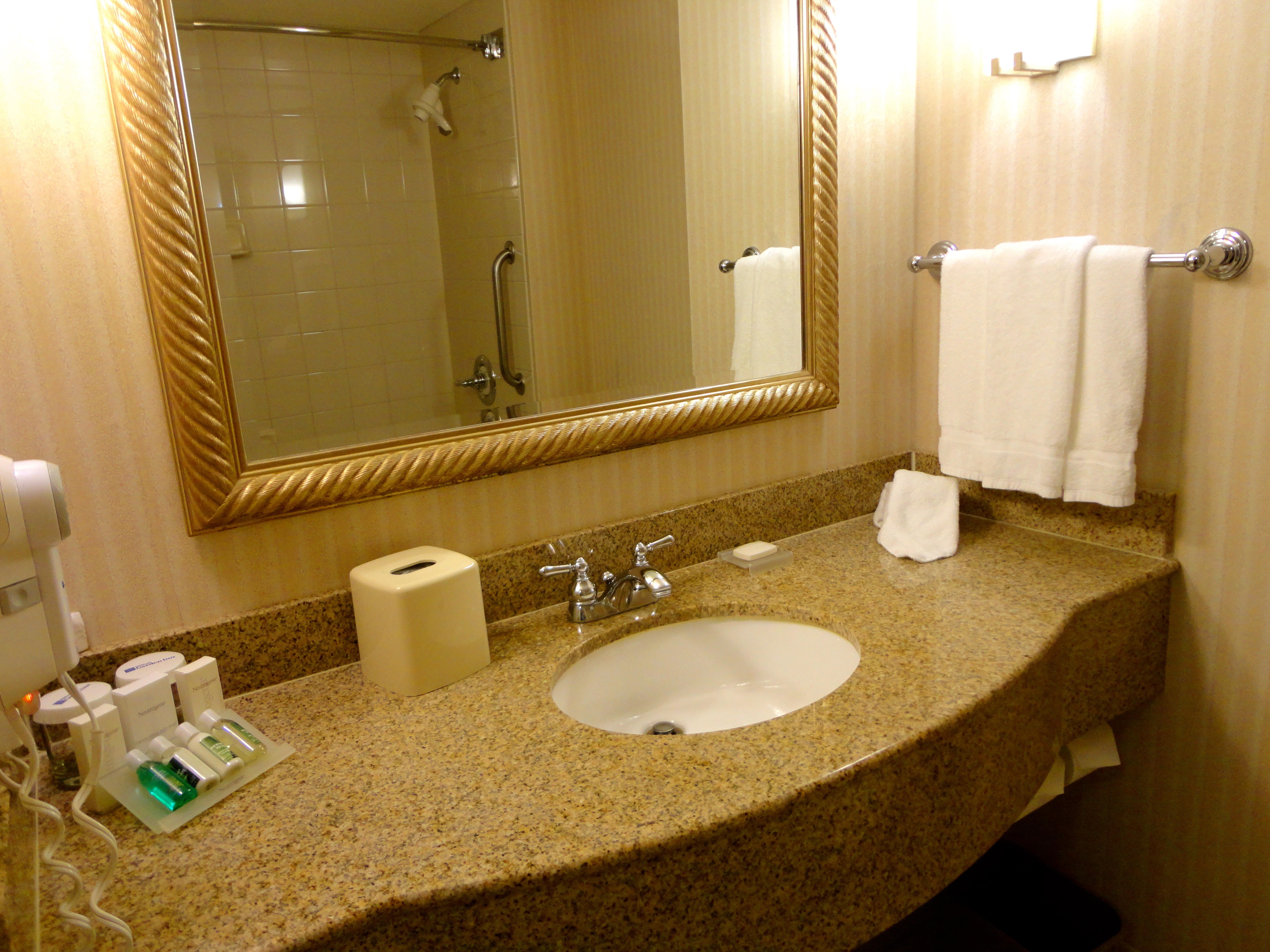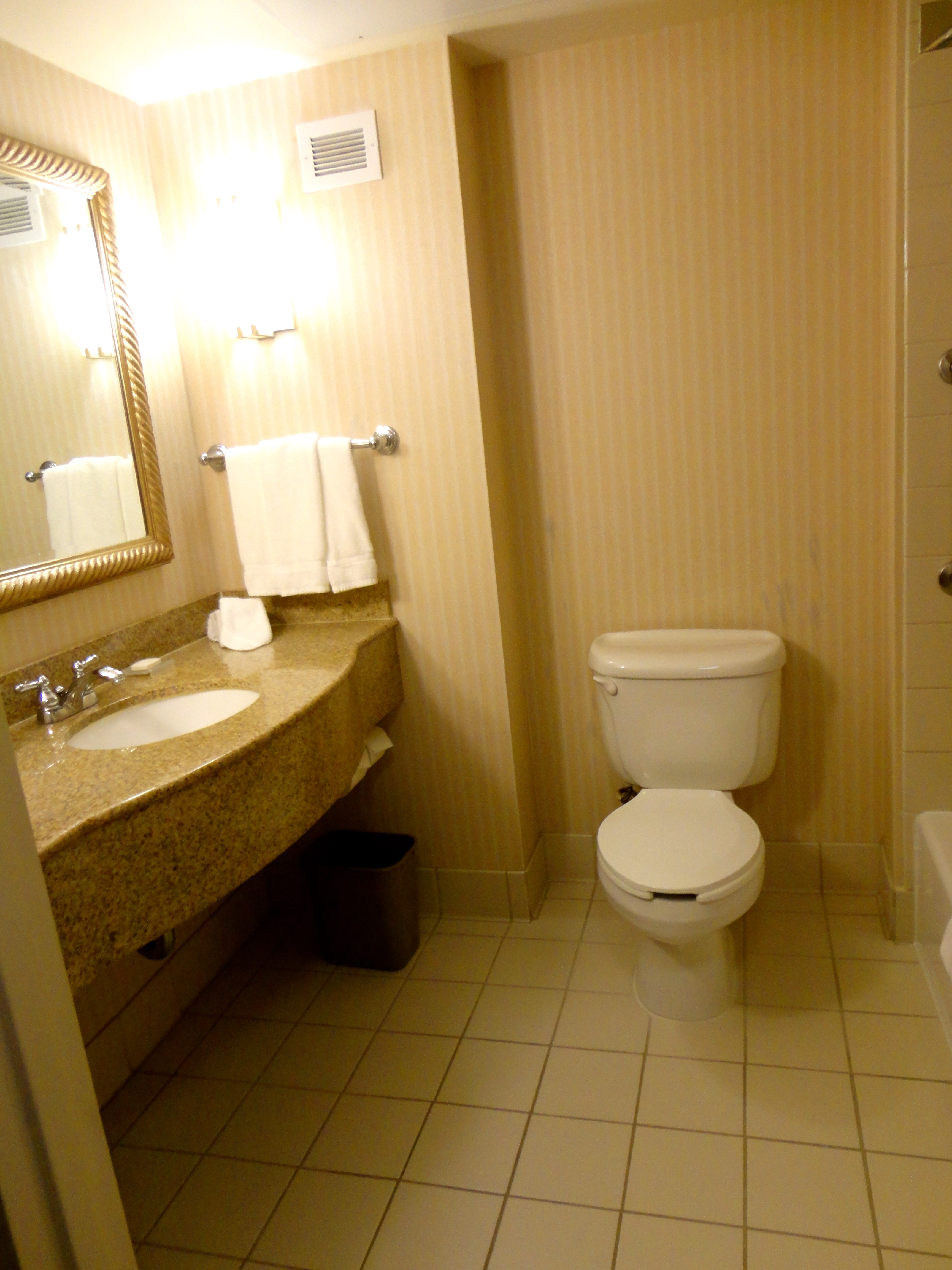 The hotel's amenities and services include complimentary Wi-Fi, a Business Center with computers and printers and a fitness center with a nice variety of cardio equipment and free weights.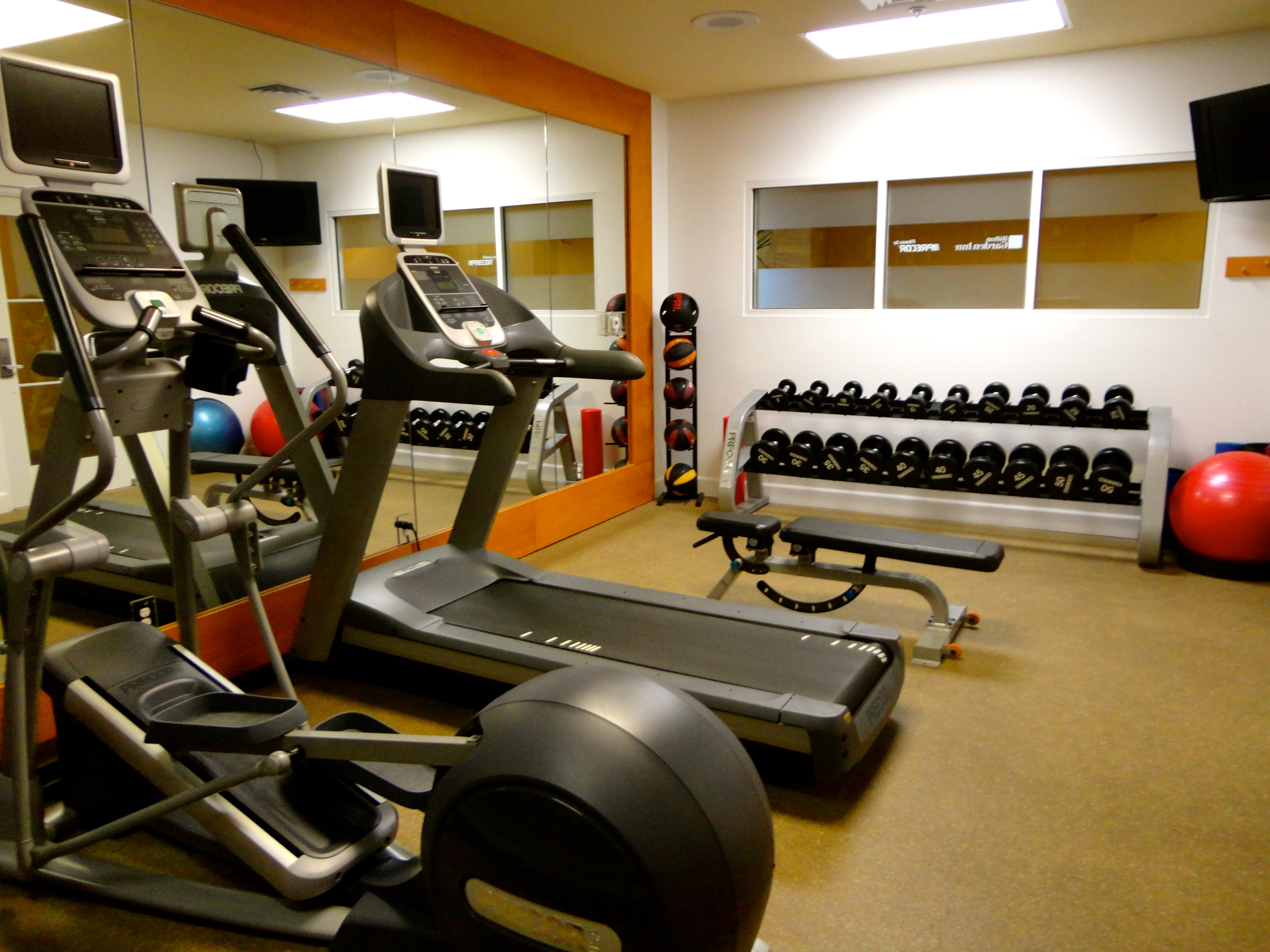 Gold-level members of Hilton's HHonors loyalty program receive a complimentary cooked-to-order breakfast in the hotel's full service restaurant.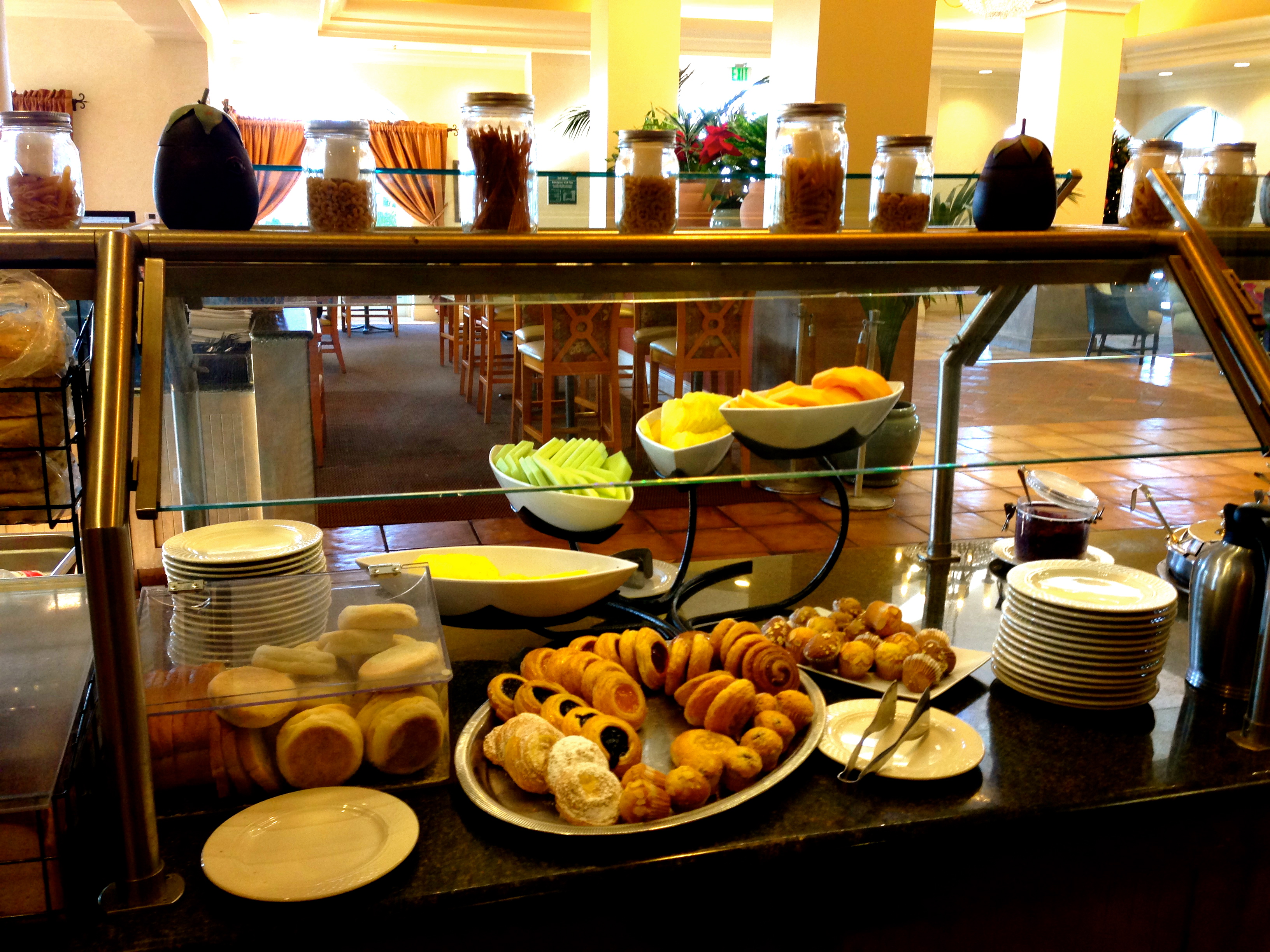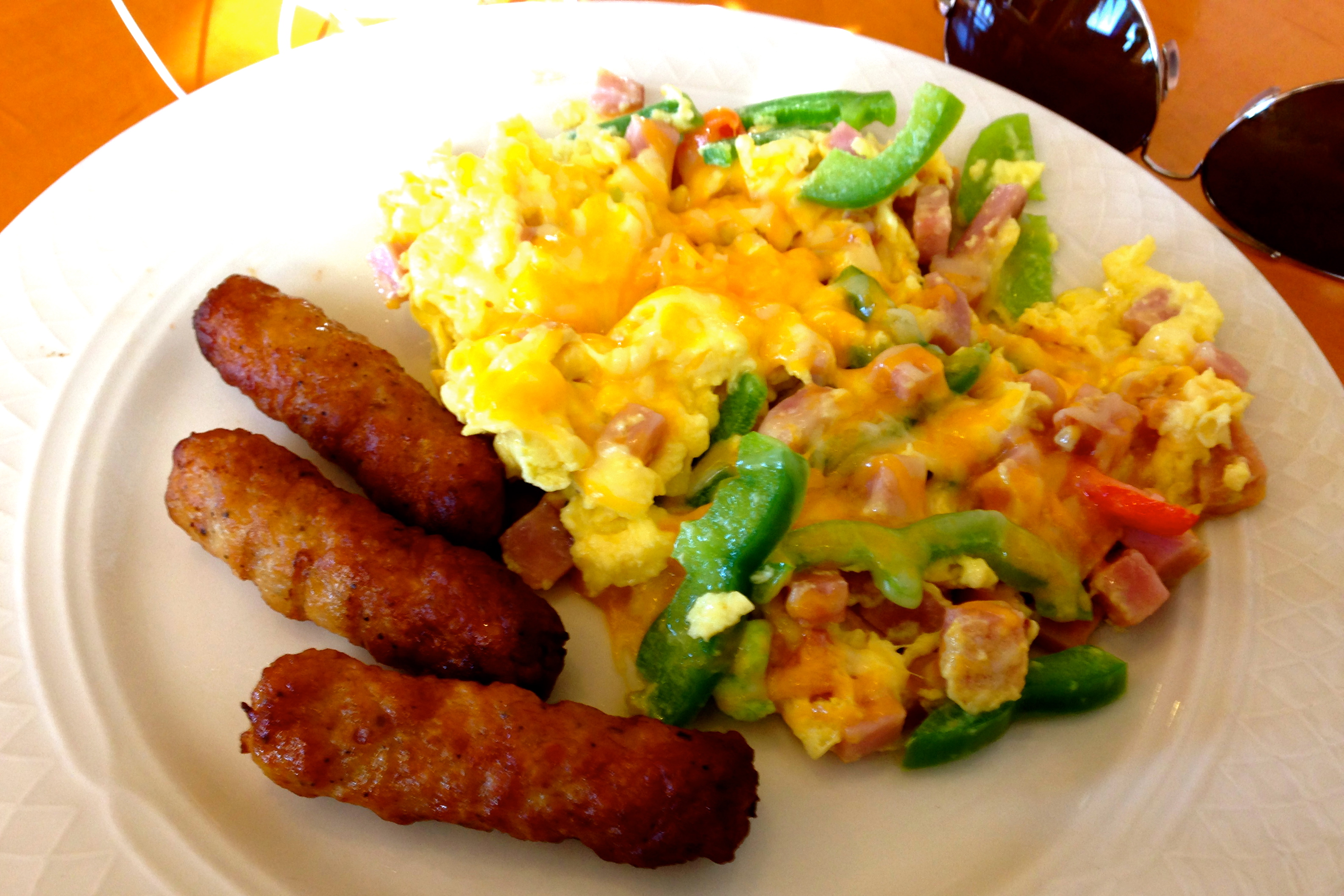 The cheery and engaging servers in the restaurant matched the high customer service levels provided by their colleagues throughout the rest of the hotel.
However, one of the best features of the hotel is just outside its doors. The Hilton Garden Inn Carlsbad Beach, as its name implies, is located right across the street from the ocean.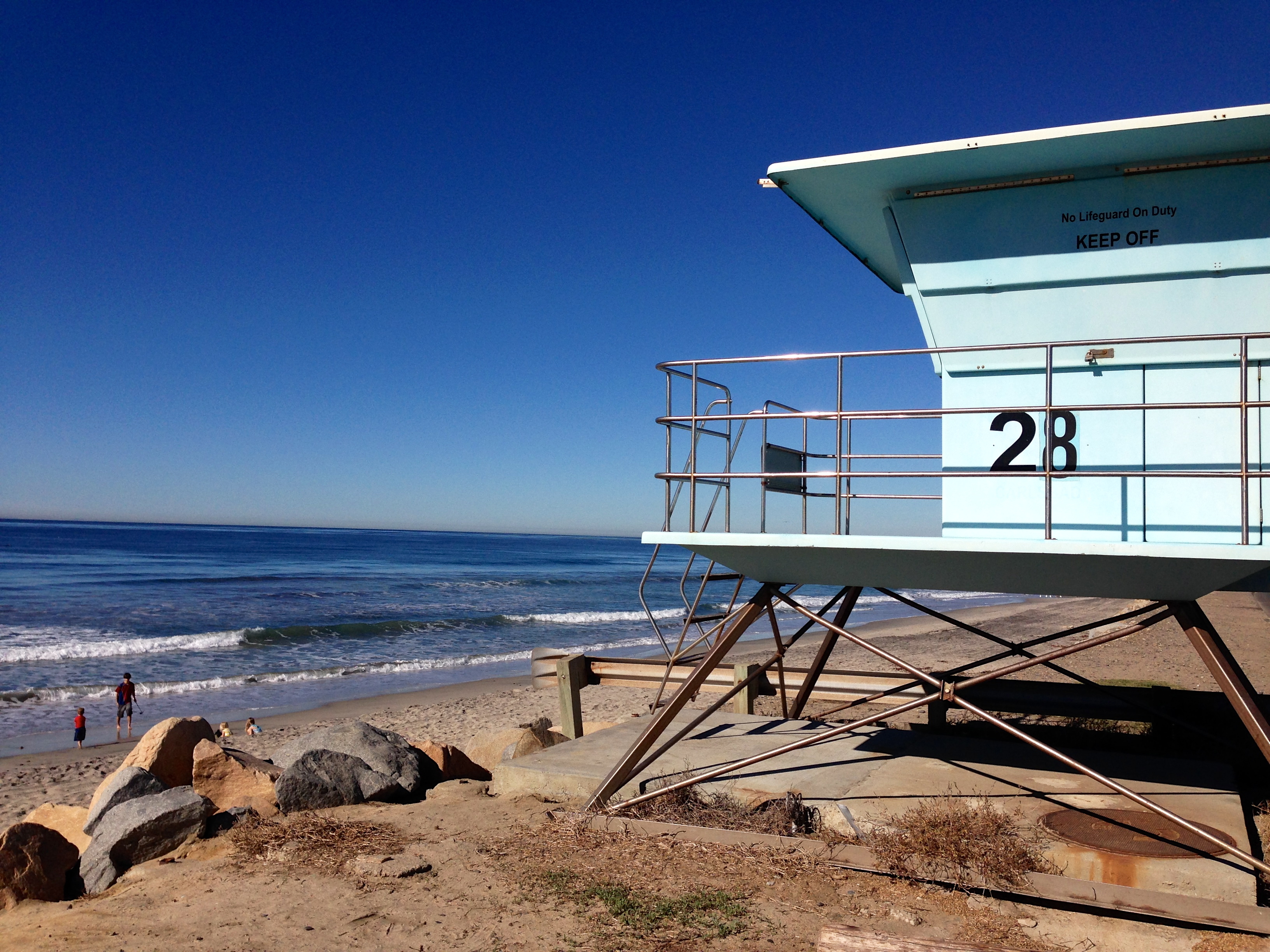 A stoplight and crosswalk provide easy access to the beach ….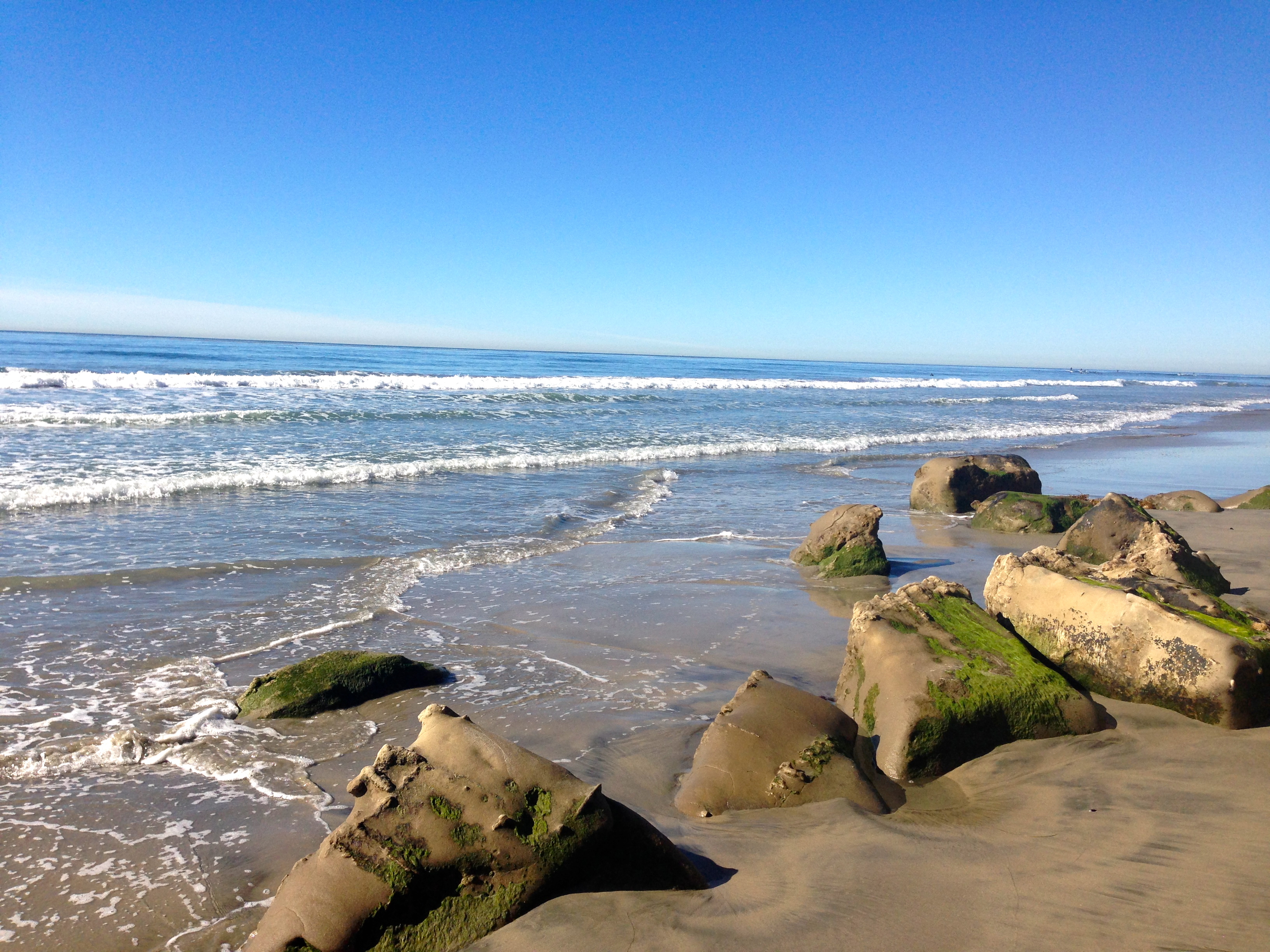 … where you can wrap up your day by enjoying a classic Pacific Ocean sunset.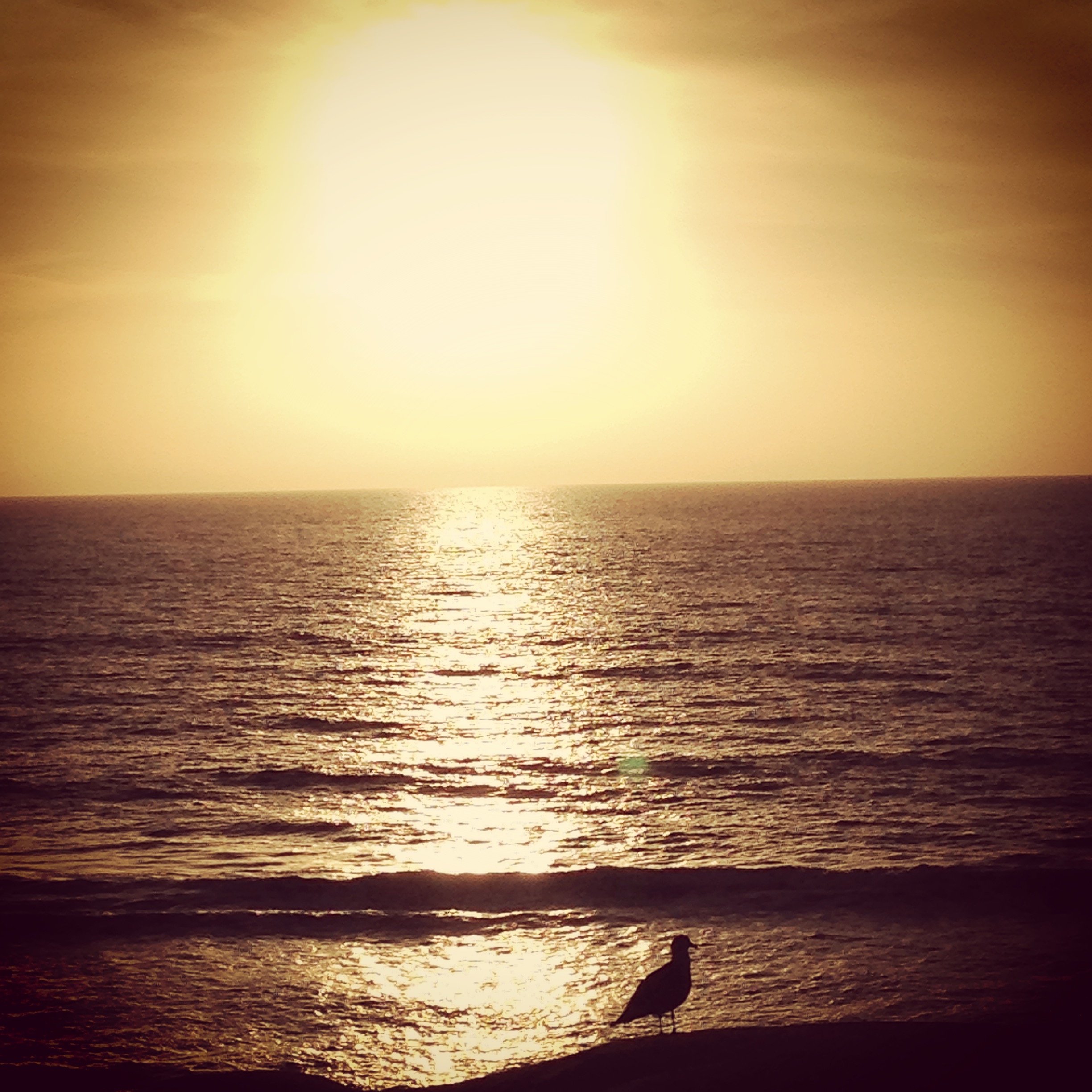 The Hilton Garden Inn Carlsbad Beach offers the combination of a gorgeous location, friendly service and comfortable rooms that keep me coming back for more.
How about you? Do you have a favorite place to stay in the San Diego area?