I've used airline and hotel reward points many times to not only get from Point A to Point B but also to enjoy travel experiences I would never otherwise have been able to afford.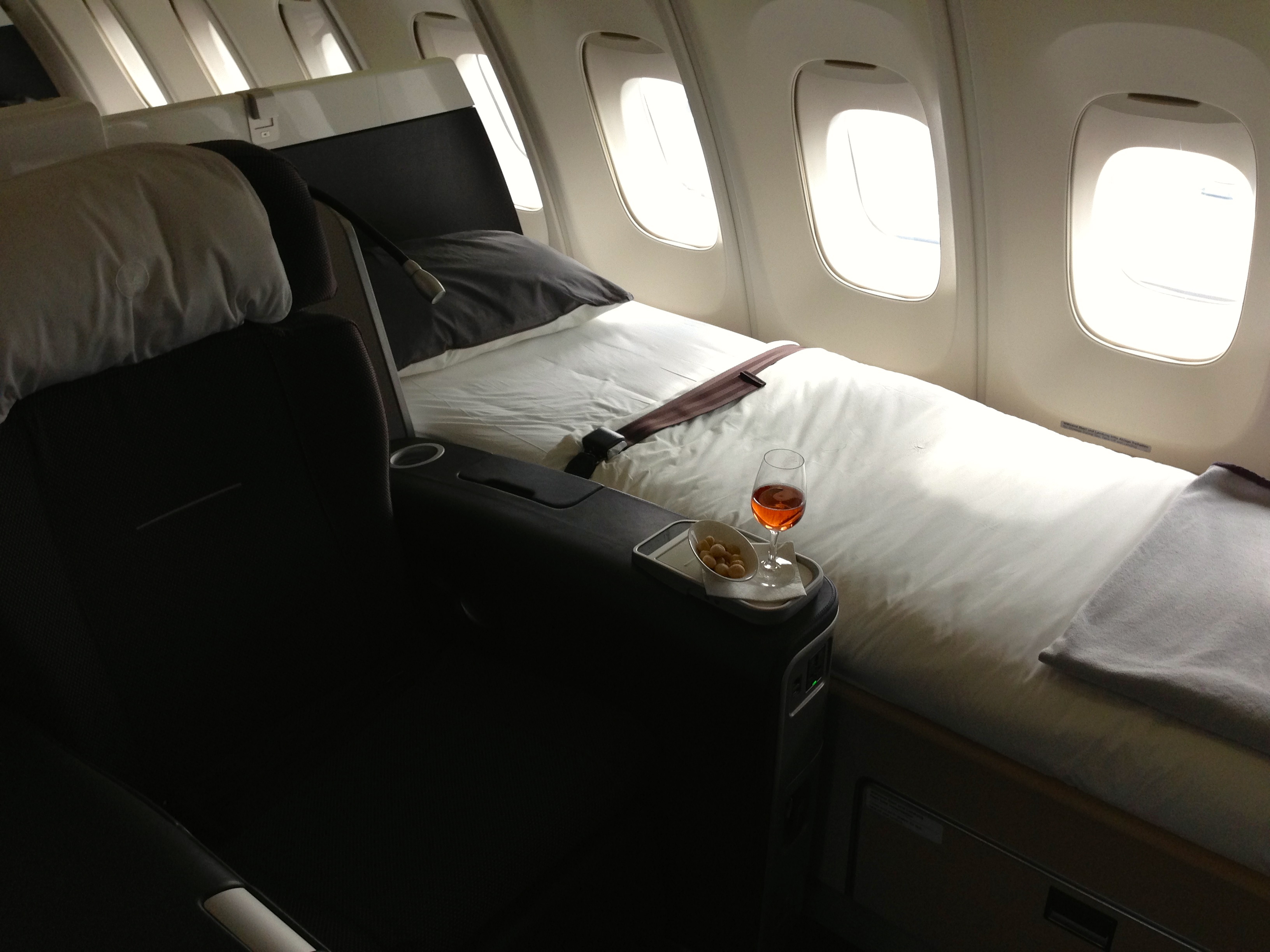 Lufthansa First Class
Yes, points have allowed me to attain my travel goals. Yet, it may seem to others that I've been a bit obsessive in my pursuit of points. Rest assured my friends, there has always been a method to my madness.
So what exactly is a Pointer?
Anything that points or is used for pointing.
A needle-like component of a timepiece or measuring device that indicates the time or the current reading of the device.
A breed of hunting dog.
To this definition I'd like to add:
A traveller who expresses a passion for the collection and redemption of loyalty award points; Pointing – process of collecting and redeeming loyalty award points.
Yes, I'm definitely a #4. I'm a Pointer.
Any discussion of points accumulation and the associated strategies for attaining those points needs to start with a close examination of one's own personal motivations. All of your efforts should really begin with a round of introspection and the asking of the question: Why?
I've found that the asking of the "Why" question helps the budding Pointer figure out not only the best ways to accumulate points but also the most effective ways to spend those points. Moreover, the spending of points should go beyond what's most "efficient" and should also factor in what would be the most valuable to you from a personal, professional and/or experiential perspective.
With these thoughts in mind, I think it's important to ask yourself the following questions to help guide your Pointing strategies. These are all questions that I've asked myself and they've proved very useful to me as I plot out my own accumulation and redemption strategies. As you work your way through these …. Umm, Points, I've provided my own answers so that you can start to get a sense for who I am and the thought process behind my Pointing efforts.
Why do you want to collect points?
I know that's a ridiculously simple question. However, unless you answer it you won't have a starting point. For example, should you be working towards an airline award …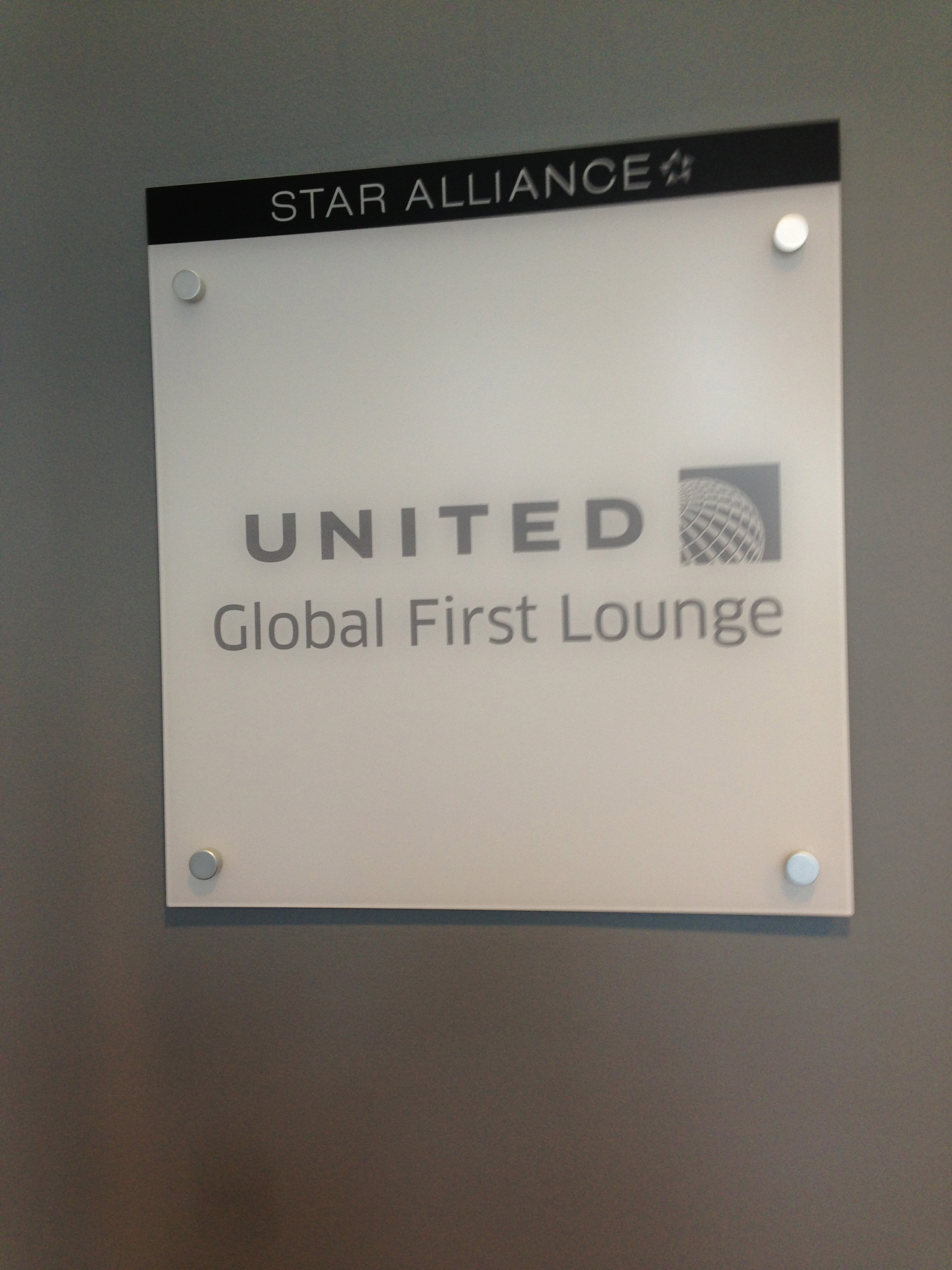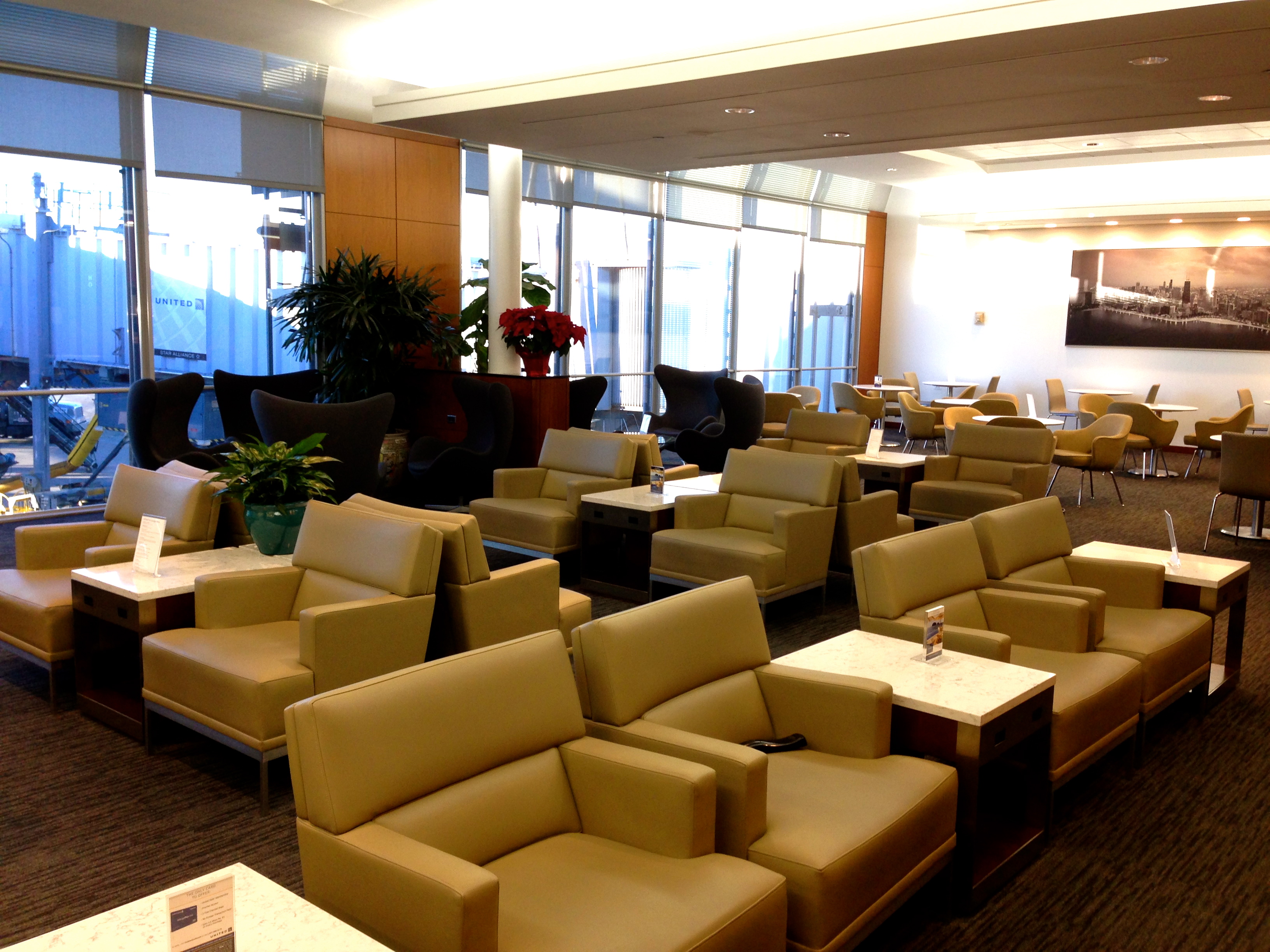 United Global First Class Lounge Chicago O'Hare Airport
or a hotel reward …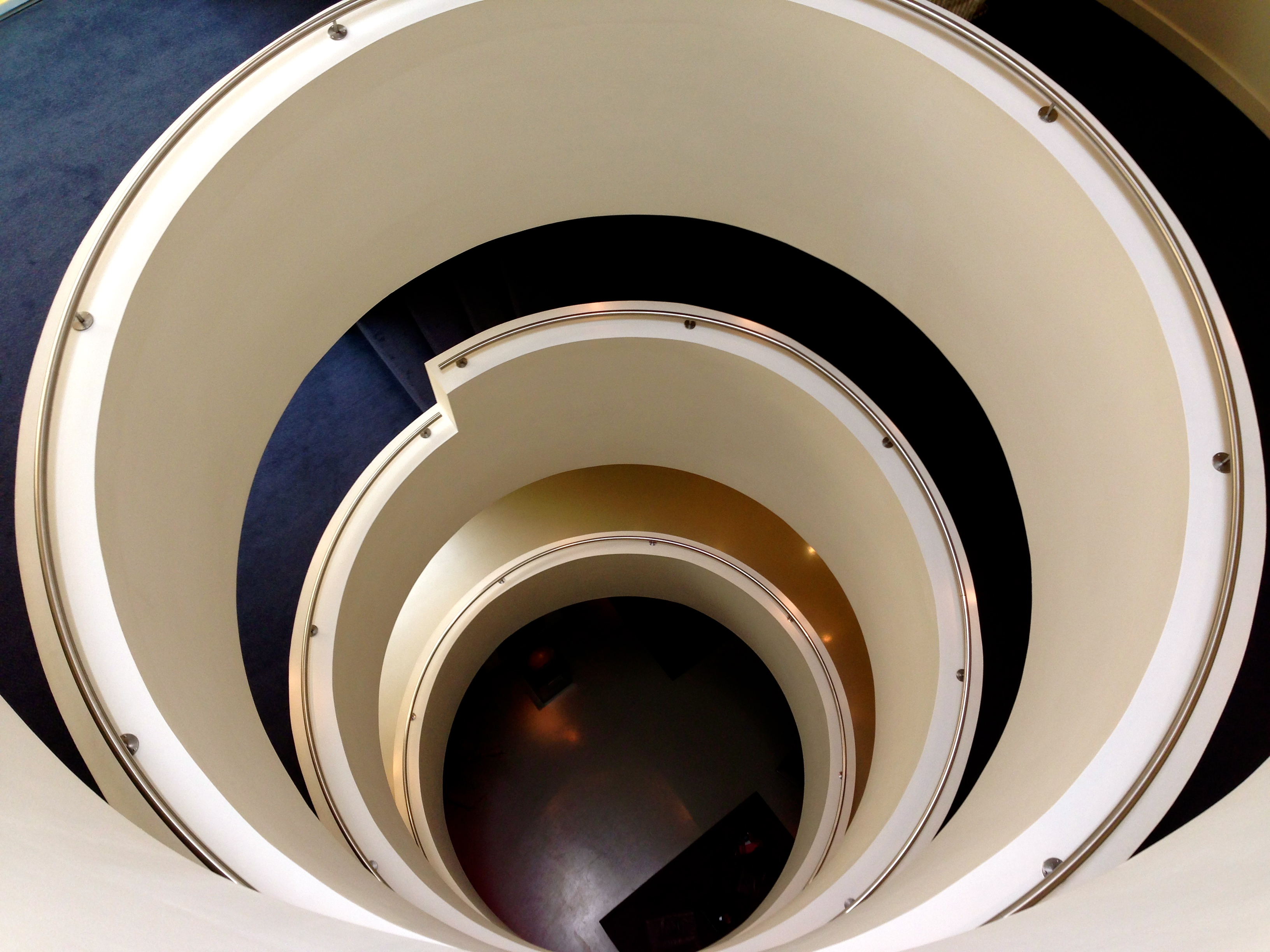 or a combination of the two?
My focus is on airline points with my secondary goal being the accumulation of hotel points.
What kind of travel experience are you seeking?
Some people are just looking to get from Point A to Point B and traveling in economy is just fine.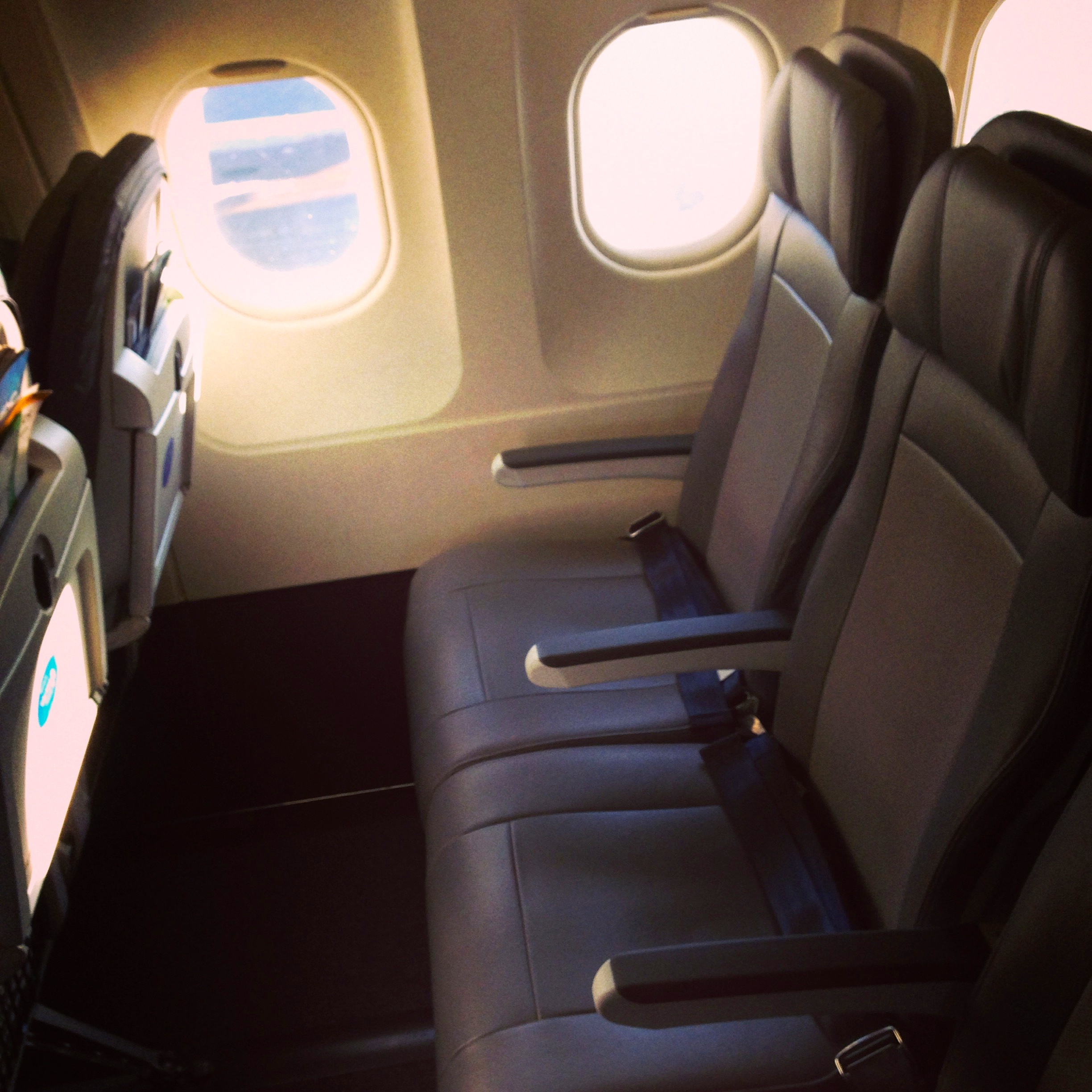 United Economy Plus
Others are saving up for a Trip of a Lifetime. For example, my Partner F and I recently mixed and matched our Household Kitty of points and miles to take a "dream vacation" to Thailand.
During this trip our various award redemptions allowed us to travel in luxury and ….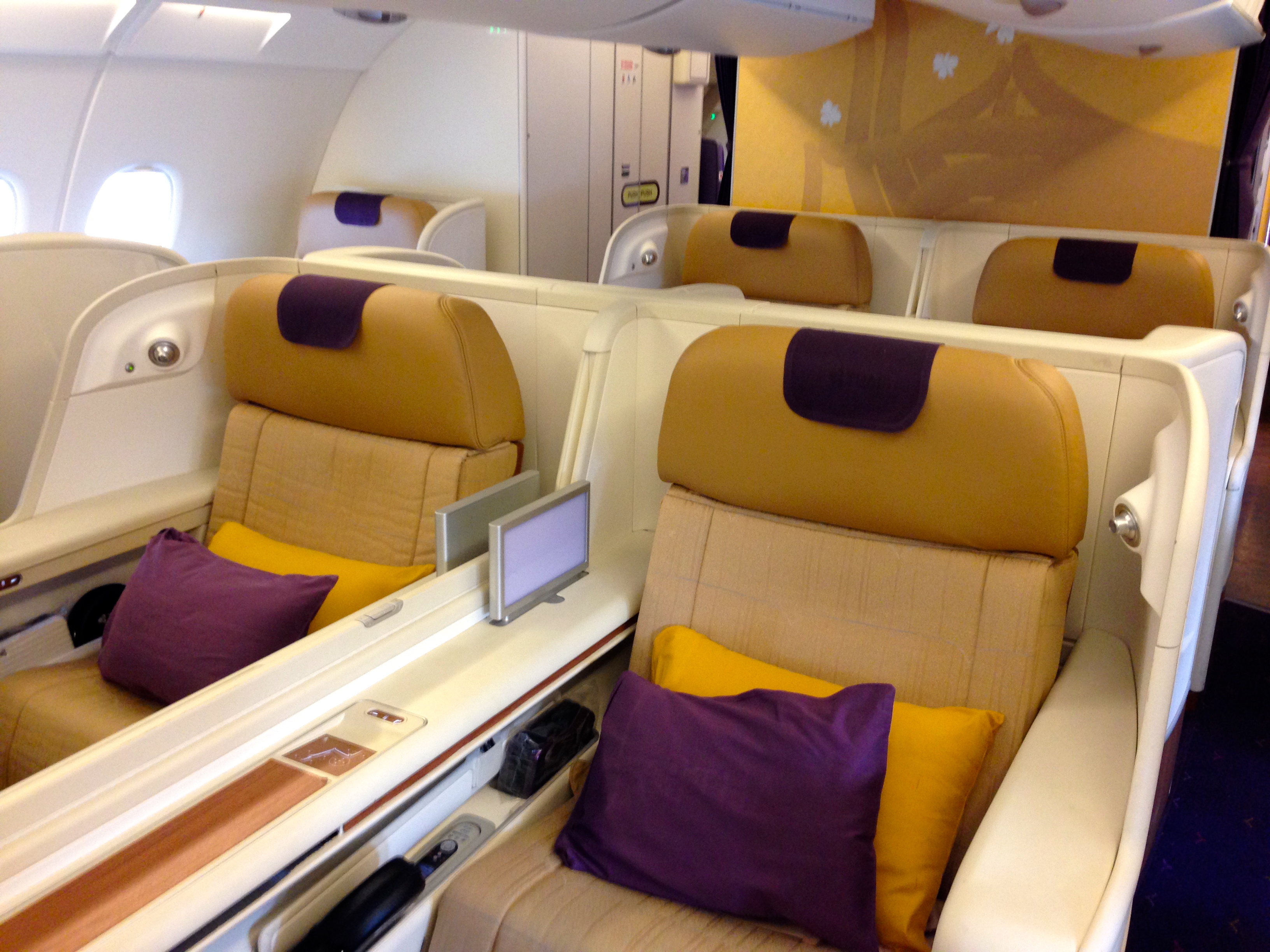 Thai Airways A380 First Class
… fly Thai Airways' new A380 in First Class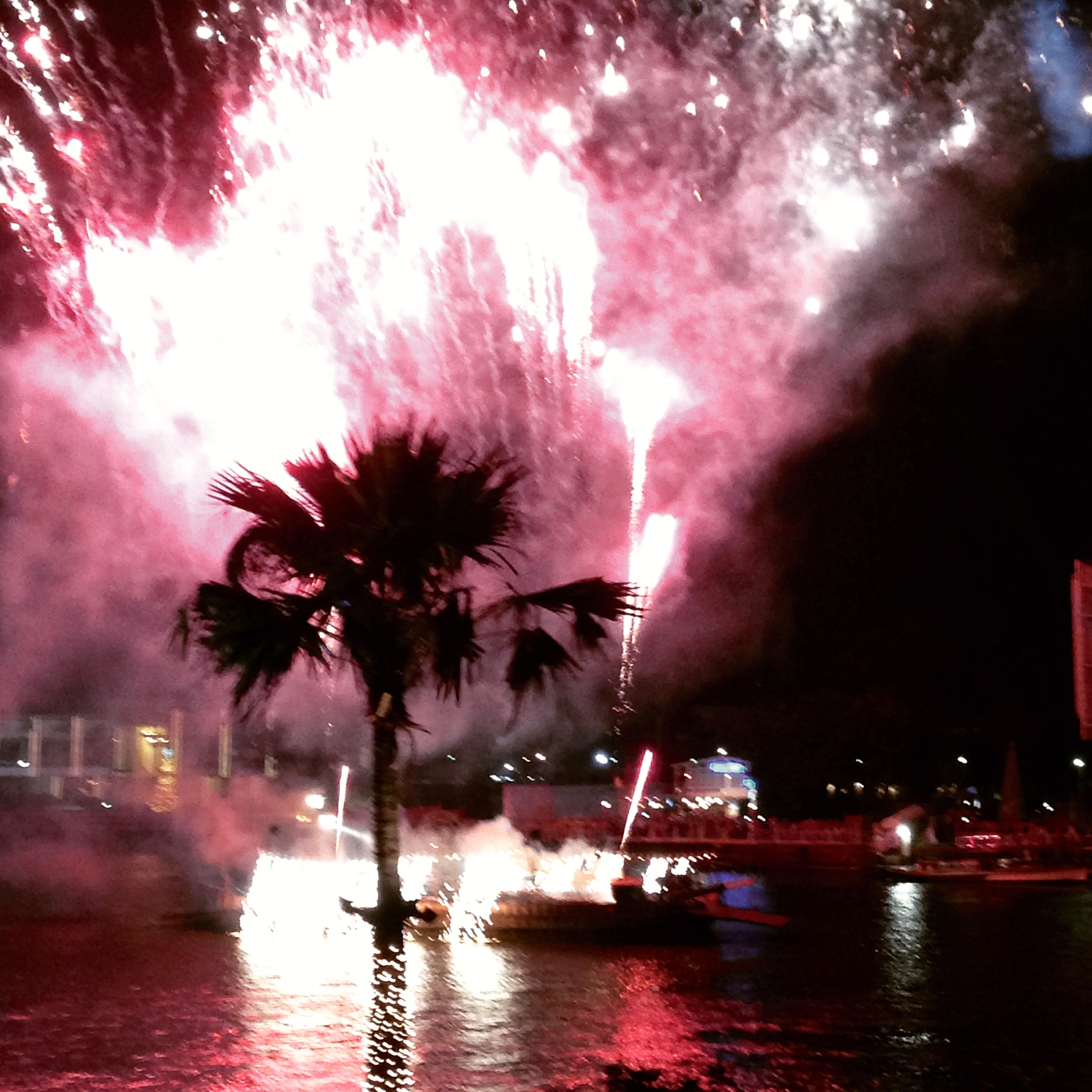 Royal Orchid Sheraton Bangkok
… celebrate New Year's Eve in Bangkok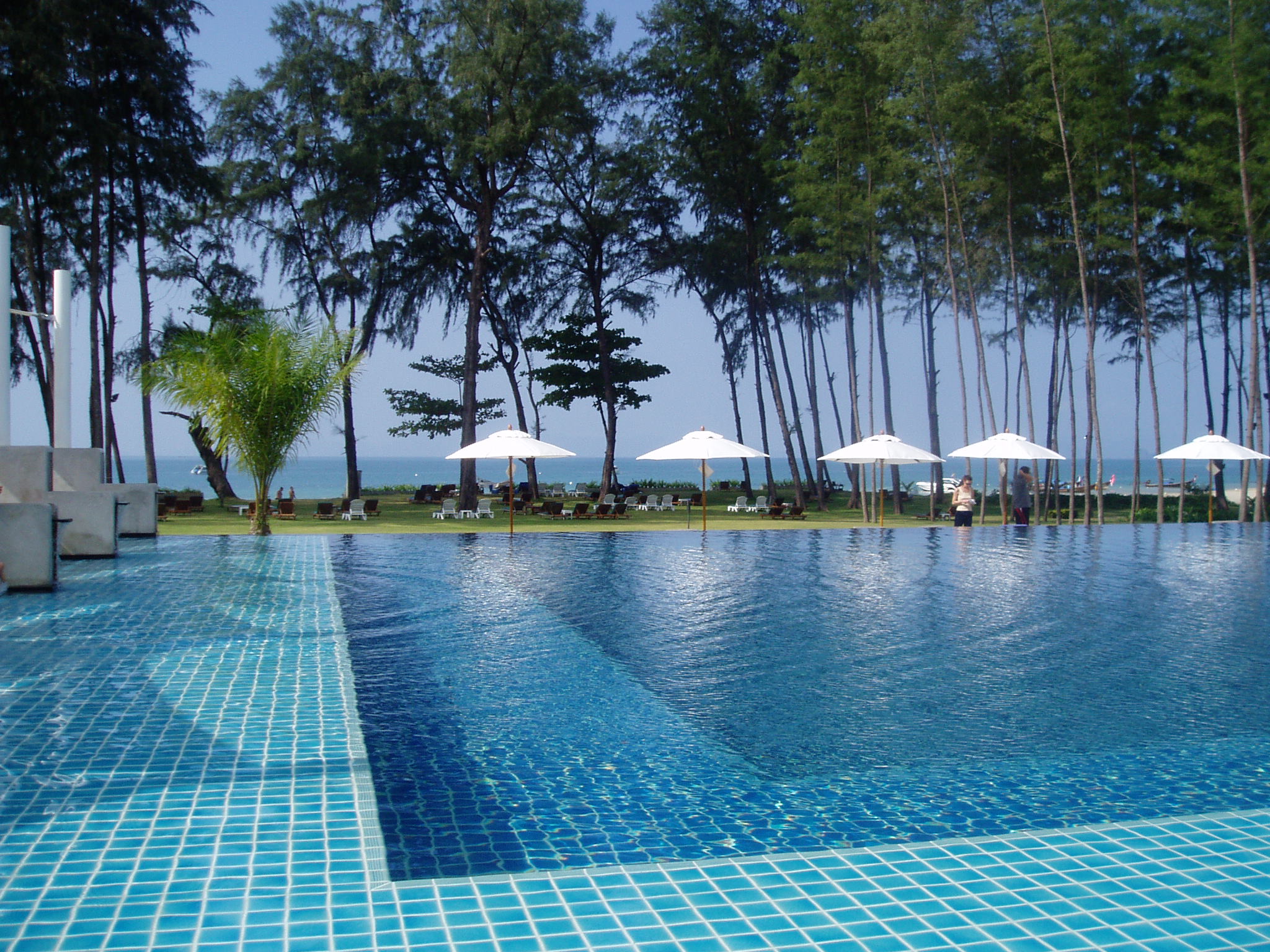 Sheraton Krabi Beach Resort
…. relax on the beach in southern Thailand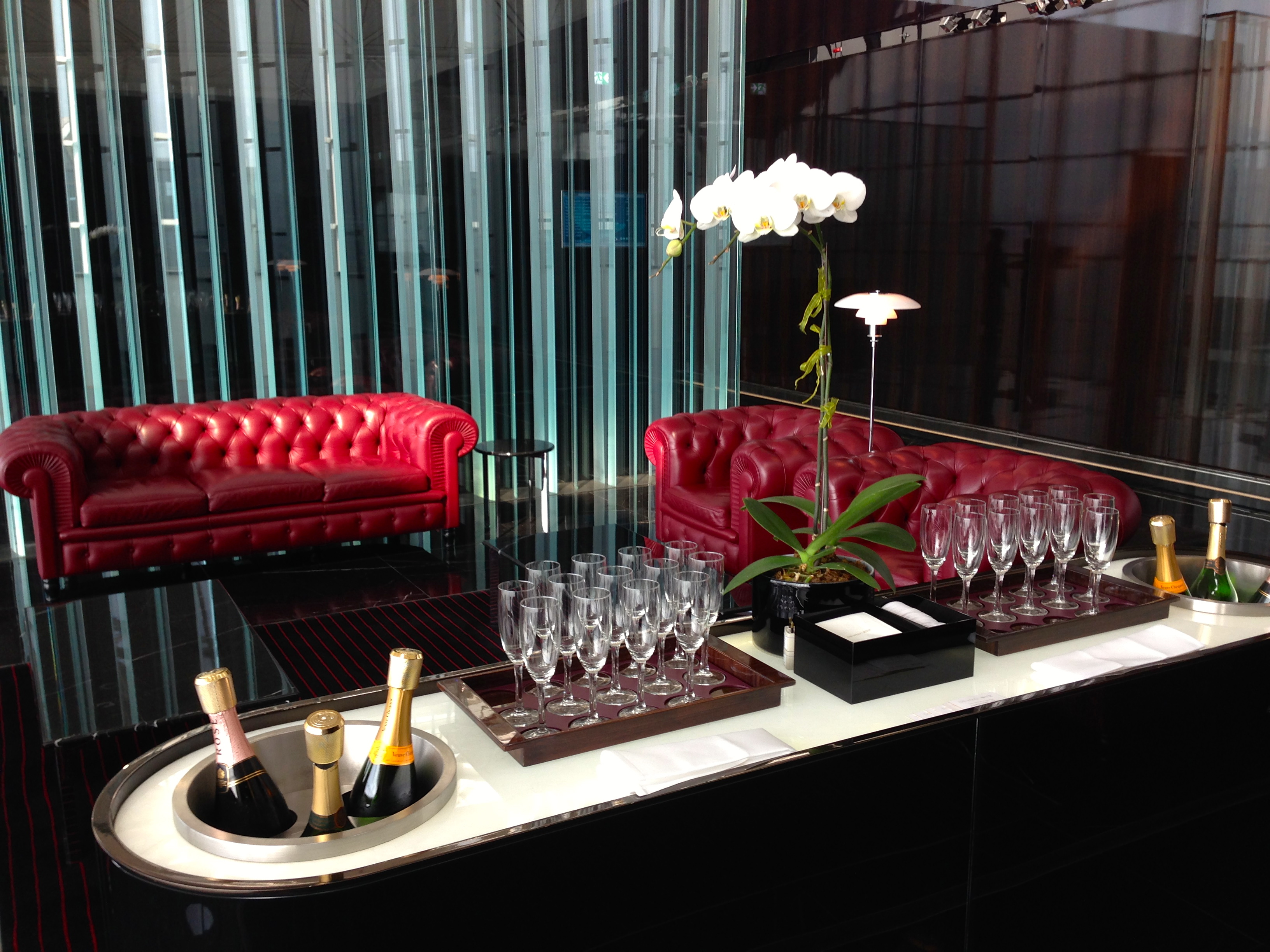 Cathay Pacific First Class Lounge in Hong Kong
… enjoy a bit of pampering in Hong Kong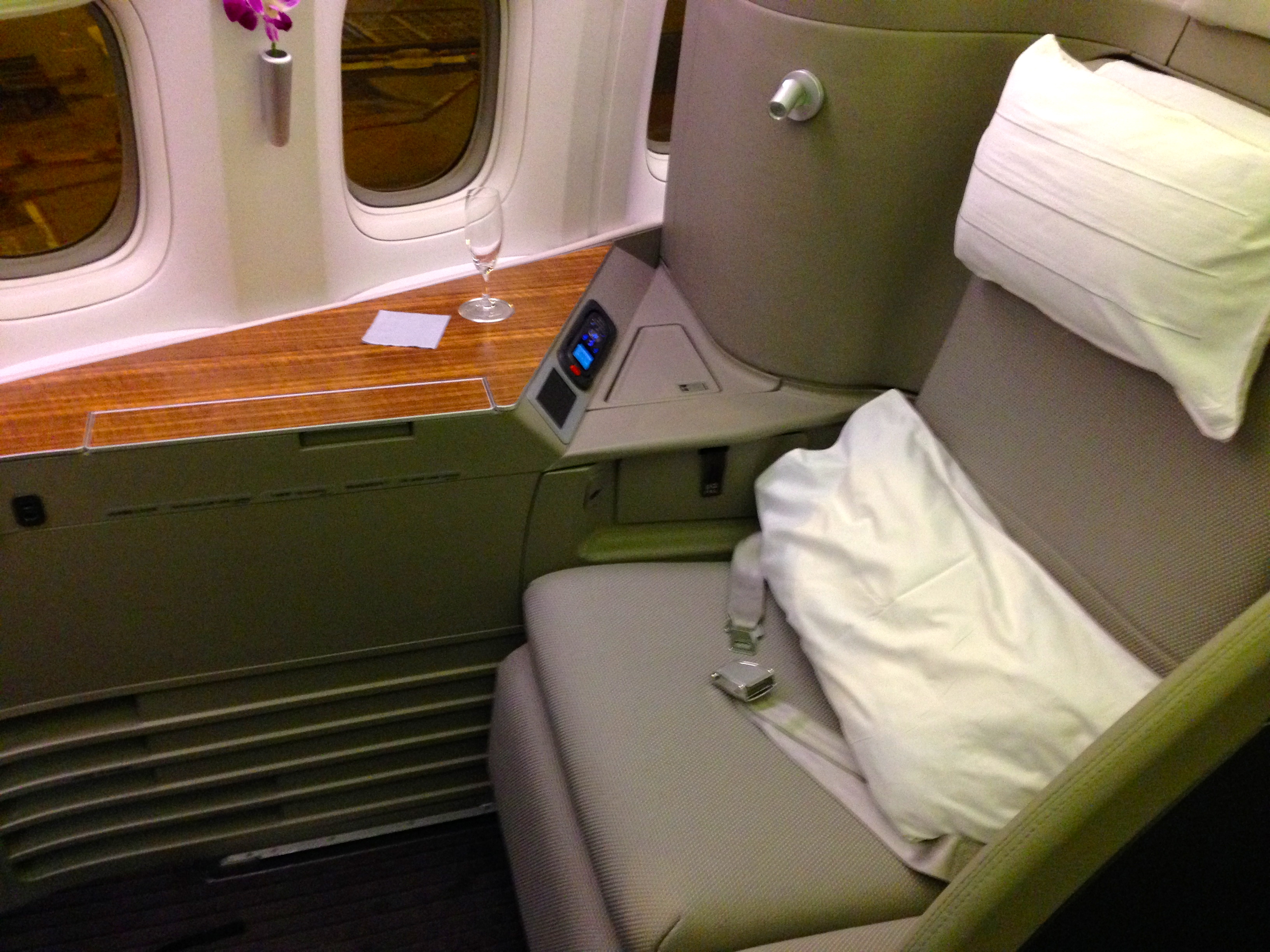 Cathay Pacific First Class
… and fly home in style in Cathay Pacific First Class
Therefore, I guess I'd fall into the aspirational award category since I like to be REALLY comfortable when I travel.
Where do you live? Who do you fly?
The answer to this question helps determine who might be the best travel partners for you. For example, do you live near one of the Major Airline Hubs? Someone from Minneapolis, Detroit or Atlanta might best be served by aligning with Delta. On the other hand, those travelers living near Dallas might want set their sights on American Airlines.
I'm a Chicago guy who benefits from living near O'Hare so I have a great deal of choice with all the major carriers flying into my city. In my case, I've aligned with my hometown airline of United. By declaring a "home" airline I'll be able to focus my limited time, travel and financial resources.
Nevertheless, it's important to remember that airline frequent flyer programs change very regularly. For example, last year United's program implemented a major devaluation that greatly increased the mileage requirement for redeeming awards.
Therefore, it would be prudent to maintain frequent flyer accounts with all the major airlines in order to diversify your holdings. For example, I also hold accounts with American and Southwest. Although I fly those airlines less frequently, every mile I do earn adds up after awhile. In addition, I've found that great Pointing opportunities can still arise on airlines that I never fly!
How much do you travel now?
Travel provides the opportunity to earn the "currency" of award travel, the loyalty reward point. Are you a Road Warrior who travels significantly for business? Are you the occasional leisure traveler? Have you never left your hometown? Who do you think will earn the most points? Anyone and everyone.
I don't travel at all for business. I do take 4-5 leisure trips a year which provides me with about 25,000 miles annually. However, as you'll soon see, you don't have to spend that much (or any) of your time in the air in order to reach your Pointing goals.
What's in your wallet?
Credit cards have changed the landscape of the travel reward industry. Period. These will prove to be a major tool in the Pointing strategies for most people.

One of the best ways to accumulate points is by signing up for cards that earn one of the major points "currencies." Flexible points currencies provide a way to hedge against potential award program devaluations by allowing you to transfer the points into your preferred loyalty programs only when you need them. In addition, the bonus points these cards provide for your daily spending will enable you to quickly earn the miles and points you'll need to reach your award goals.
However, the most important concept associated with using "credit card spend" to achieve your Pointing goals is this: NEVER carry a balance and ALWAYS pay your bills off in full every month!
What kind of Pointer am I?
Well from my answers to these questions you can see that a Profile of me has emerged. These characteristics influence the subject matter that I cover in my blog.
I'm a non-Road Warrior who'll be responsible for funding my own travel. Since I live in Chicago, as a matter of personal preference I'll by relying heavily on United Airlines. However, I'll always be sure to DIVERSIFY my Pointing activities in order to avoid getting burned by award program devaluations. Along those lines, I'll orient my daily spending around using cards that earn the major points earning currencies. In addition, I'm all about the "aspirational" trip and you'll see from my trip reports that I like to be pampered and will work very hard to get to my destination in the most comfortable manner possible!
The wealth of information available is simply staggering. I'll take the approach of relaying to you what I've learned as it applies to my own situation. I plan to personalize the whole Pointing process and give you concrete examples. In some cases, I've not done things in the most efficient way and I'll be ready to share those instances with you so that you can learn from my mistakes. I'm hoping to make Pointing a much more accessible and understandable endeavor. This blog will likely be best suited to the budding Pointer who's trying to sift through a lot of information and is trying to make sense of it all.
I won't try to be all things to all people. In addition, there will be times where you'll be learning things right alongside me. However, I feel I've learned a lot over the last several years and would be happy to share it with all of you as I do. Consider me "that guy" in the office that everyone seems to turn to for travel advice.
Oh yeah, I guess I should also add a #5 to the definitions that started out this post:
5) Pointing / Pointer – a quick shorthand and misuse of the English language that will enable me to more quickly and concisely express the process of collecting and redeeming loyalty award points. I'm not trying to be clever. I'm just too lazy to use a thesaurus to come up with new ways to express this concept.
With that, let the blogging continue … and please, be gentle with me …
– From Point A