These days when most people get that afternoon "sinking feeling" they often do a "Betty White" and turn to a Snickers candy bar to satisfy their hunger.  However, back in 1865,  when the Duchess of Bedford experienced the afternoon munchies she had her footman deliver all of her tea making equipment and some bread and butter to her private room in London's Langham Hotel.  And Voila! The Afternoon Tea is born!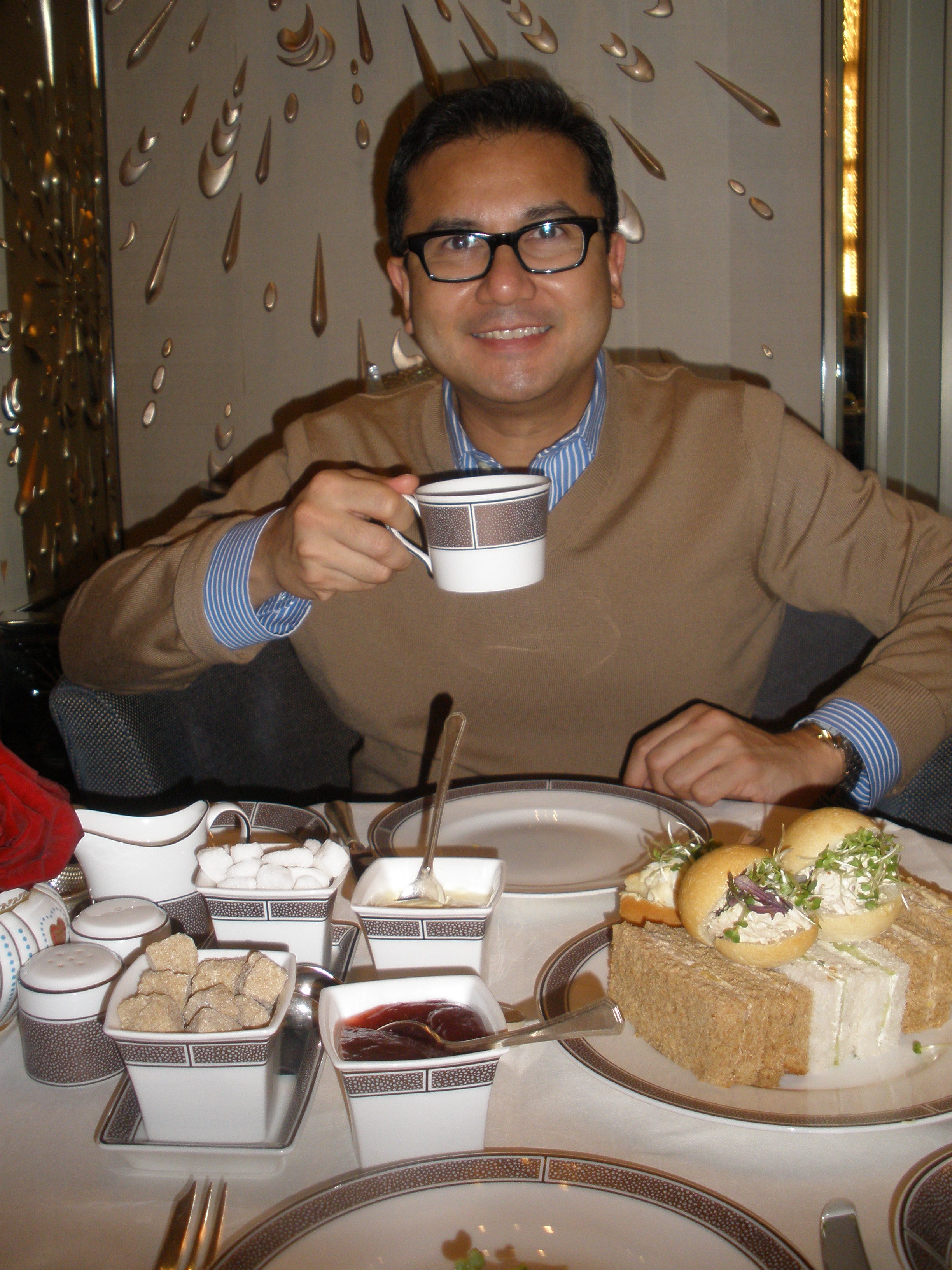 A few years ago, my Partner F and I on one of our London trips made a pilgrimage to the Langham Hotel to enjoy Afternoon Tea at the place where the tradition had its beginning.
The hotel is stately and traditional and served as the perfect quintessentially, British backdrop for our afternoon break.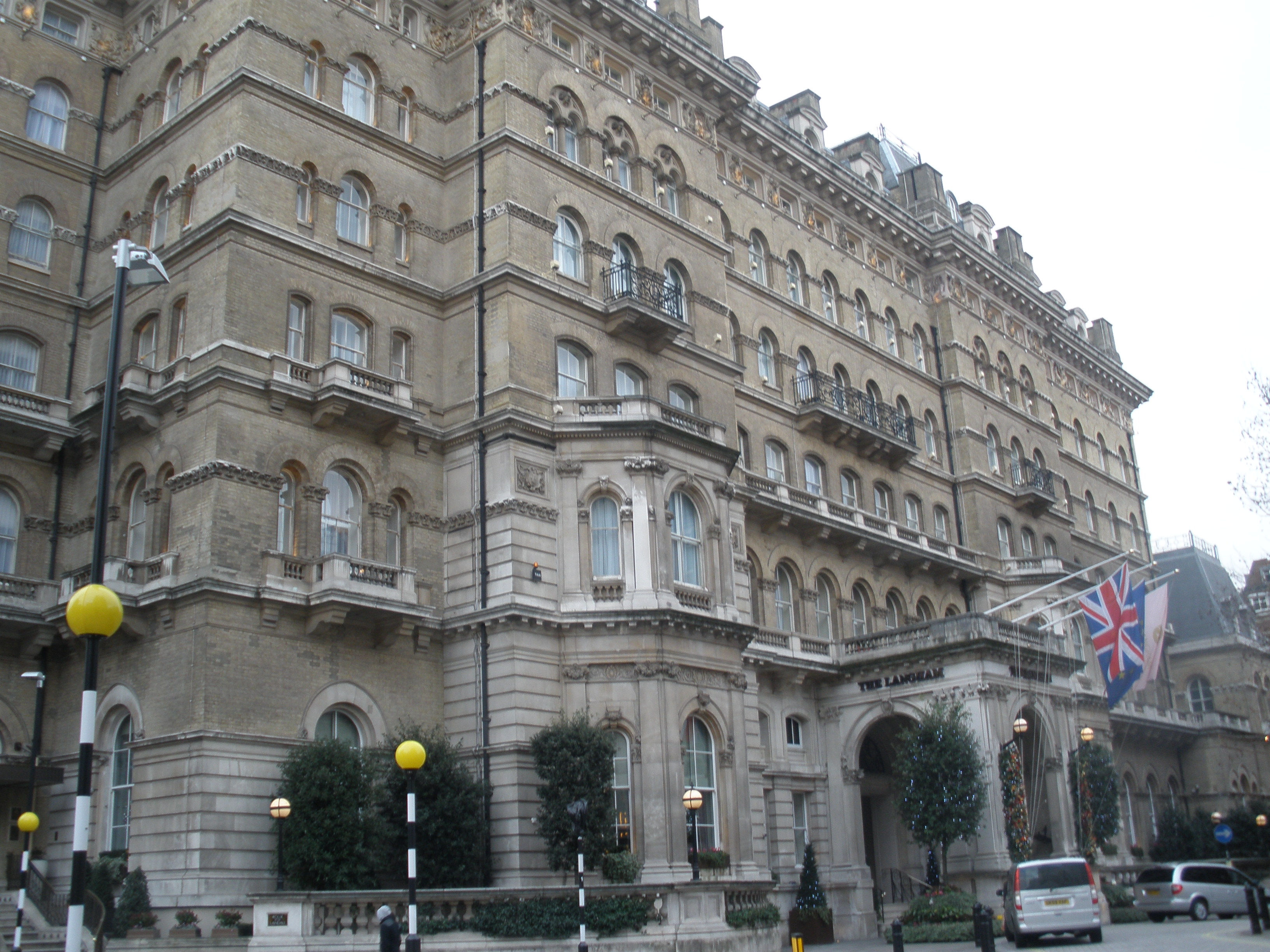 Afternoon Tea takes places in the hotel's Palm Court which has a glamorous Art Deco feel that is accented by modern touches.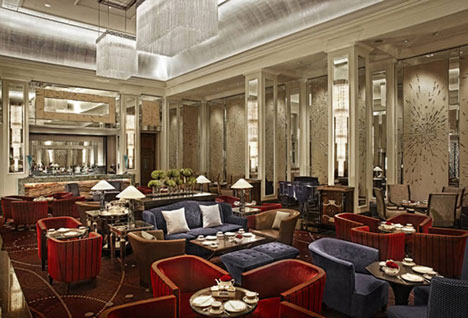 Photo Source: Langham Hotel London
Service at the hotel was formal, yet gracious.  We were able to choose tea from an extensive menu and enjoyed a selection of traditional finger sandwiches and sweets.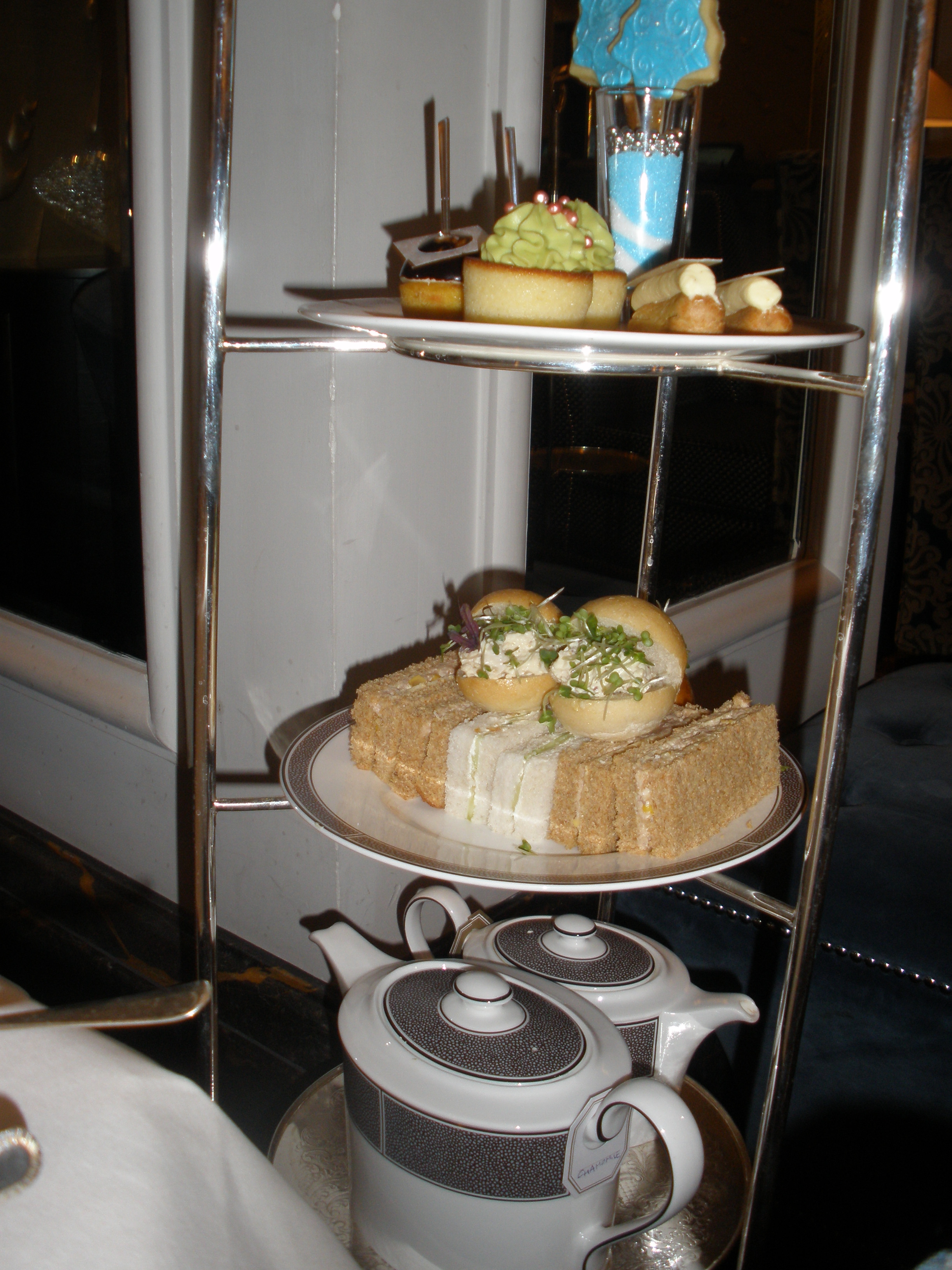 The Langham Hotel London offers a tea service that does justice to its standing as the birthplace of the Afternoon Tea.
I was therefore excited when Langham opened its newest outpost in my hometown of Chicago which features its own modern interpretation of the Afternoon Tea.
The Langham Chicago occupies the first 13 floors of the iconic IBM Building which was designed by the celebrated architect Mies van der Rohe. The hotel has a very luxurious Mid-Century Modern feel.  Afternoon Tea takes place in the hotel's Pavilion lobby restaurant.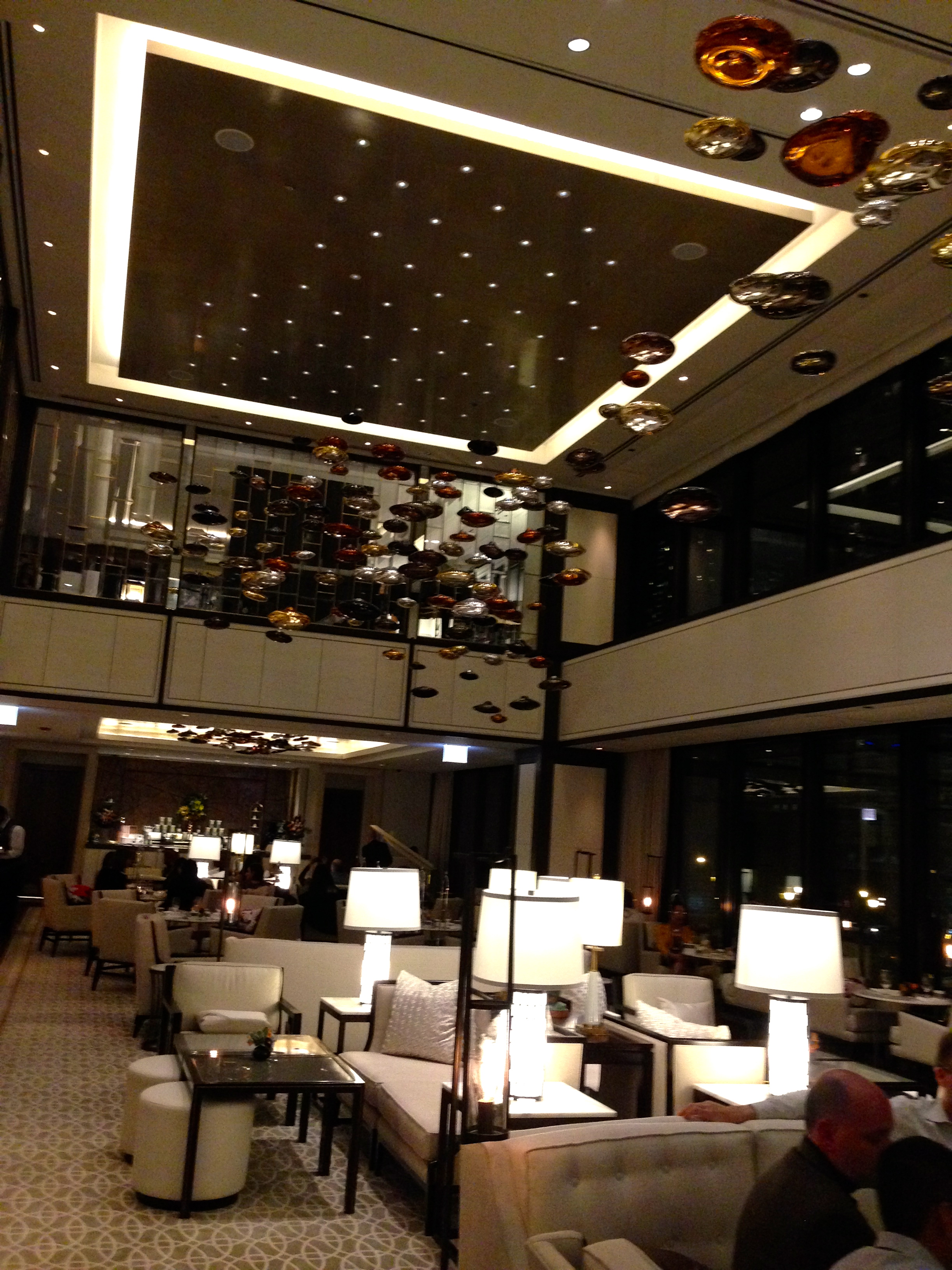 The tea service began with an amuse-bouche of Passion Fruit Pearls in the house's Palm Court blend.  This was a wonderfully elegant take on the concept of a bubble tea!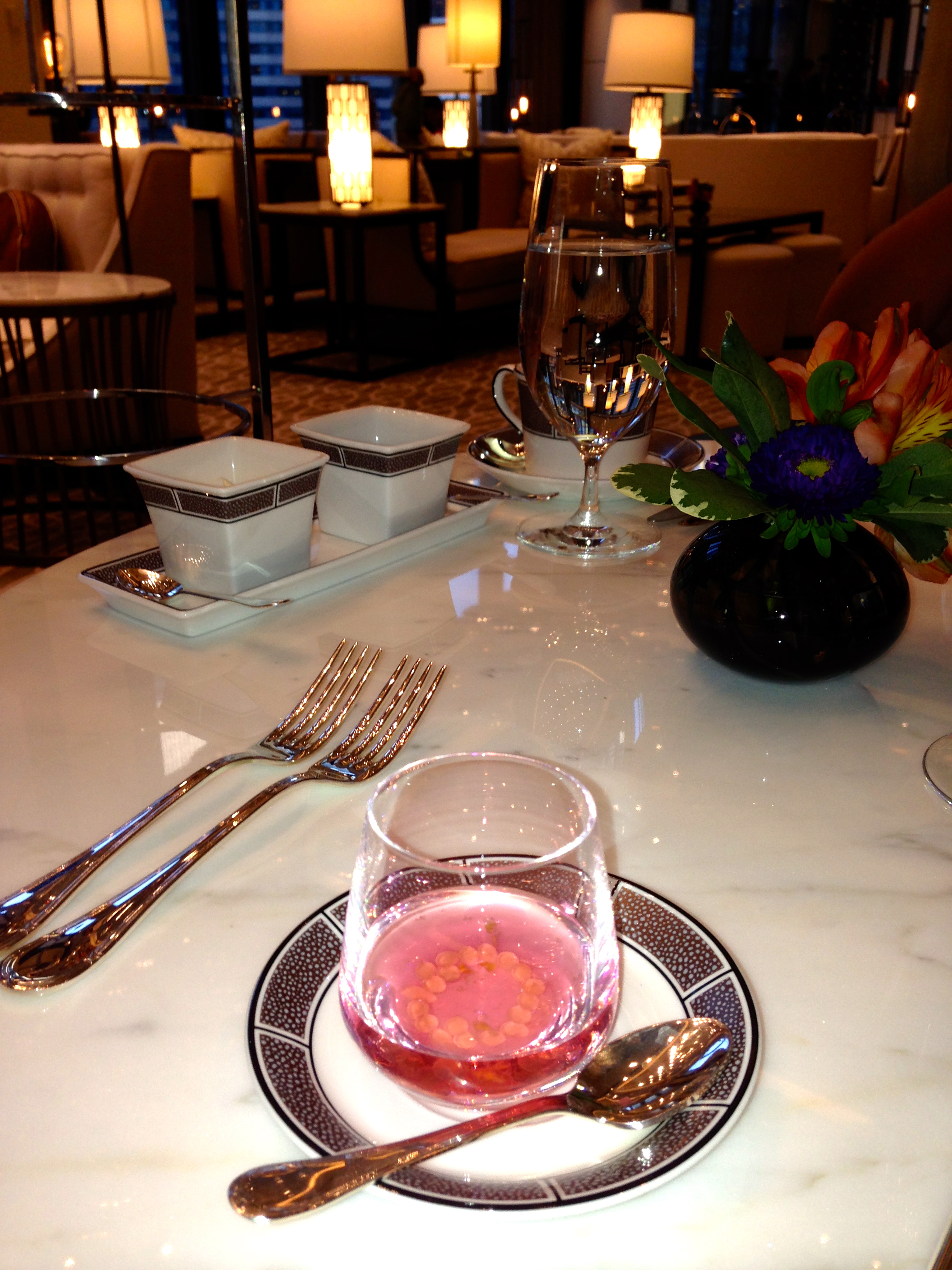 Savory finger sandwiches were served. The selection included:
Coronation Chicken Salad, Marcona Almonds, Black Figs
English Cucumber, Red Pepper Butter, Watermelon Radish
Maine Lobster, Green Goddess Aioli, Celery Hearts
Roasted Beef Tenderloin, Truffle Remoulade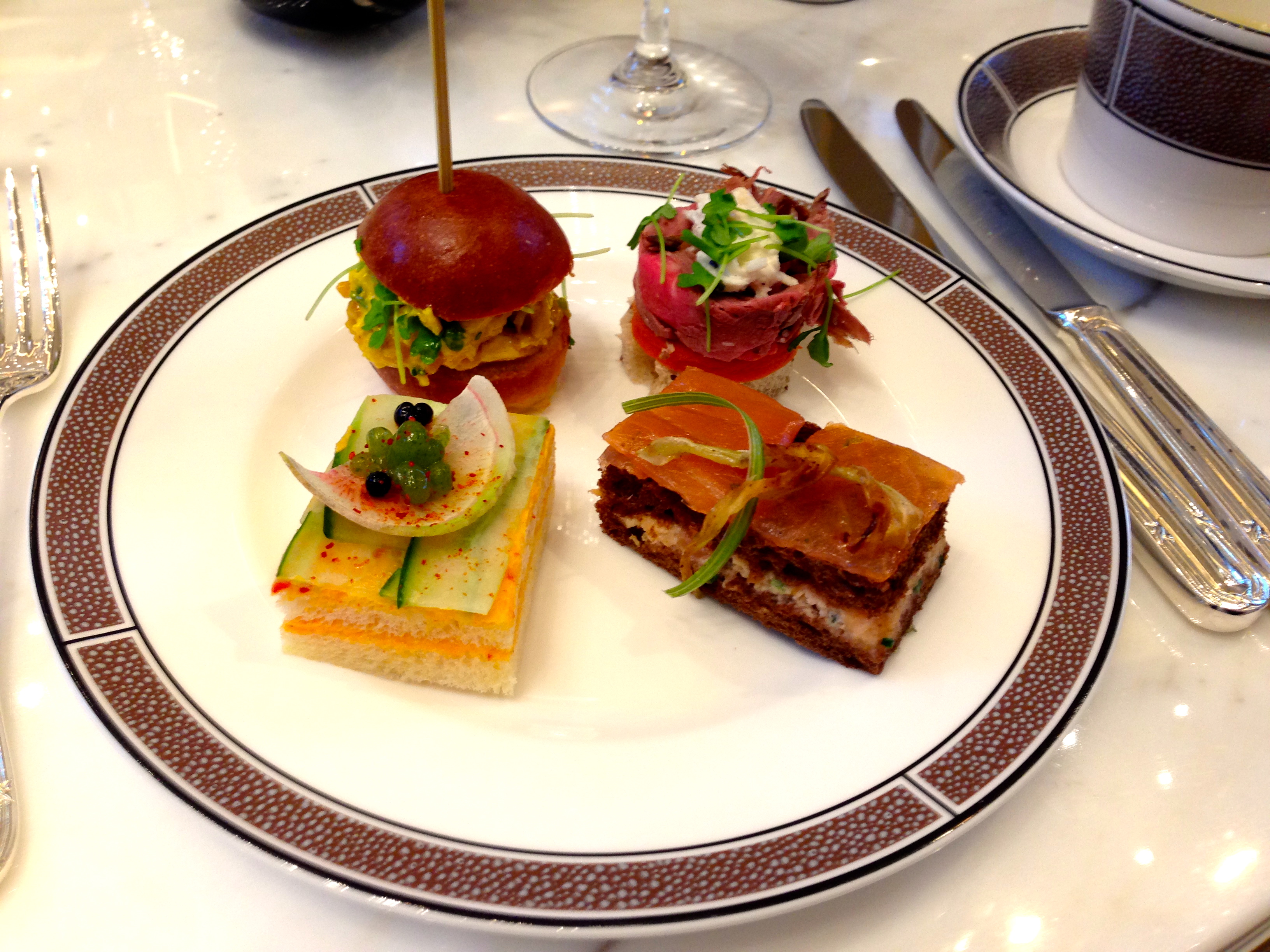 The sweet selections were served on a beautiful tiered silver tray …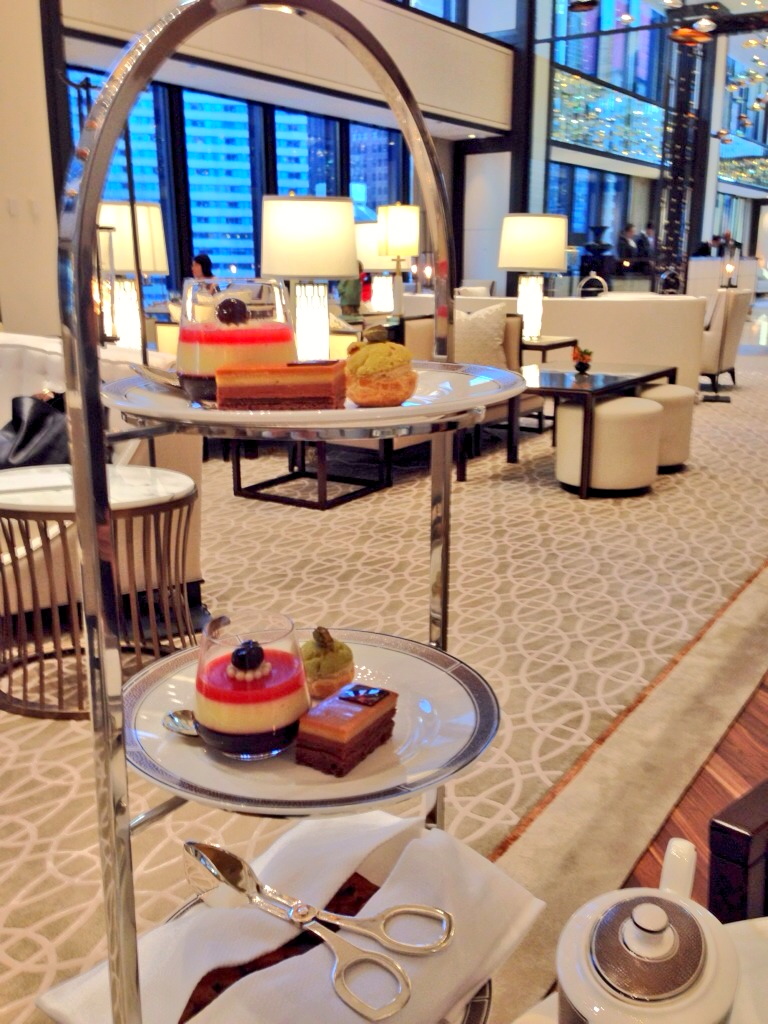 … and were delicious as well as colorful!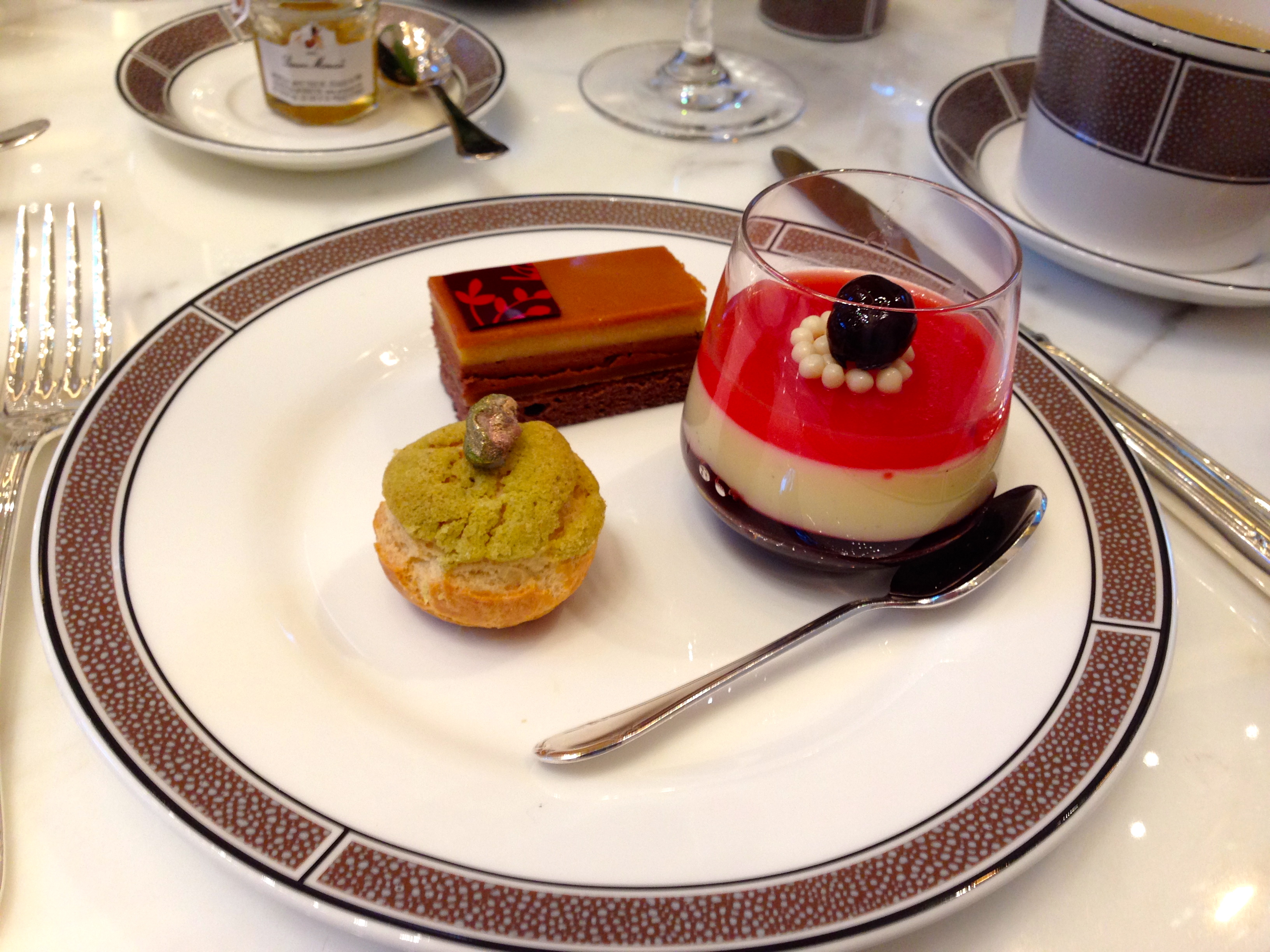 Of course, Afternoon Tea wouldn't be complete without scones, clotted cream and jam on the menu.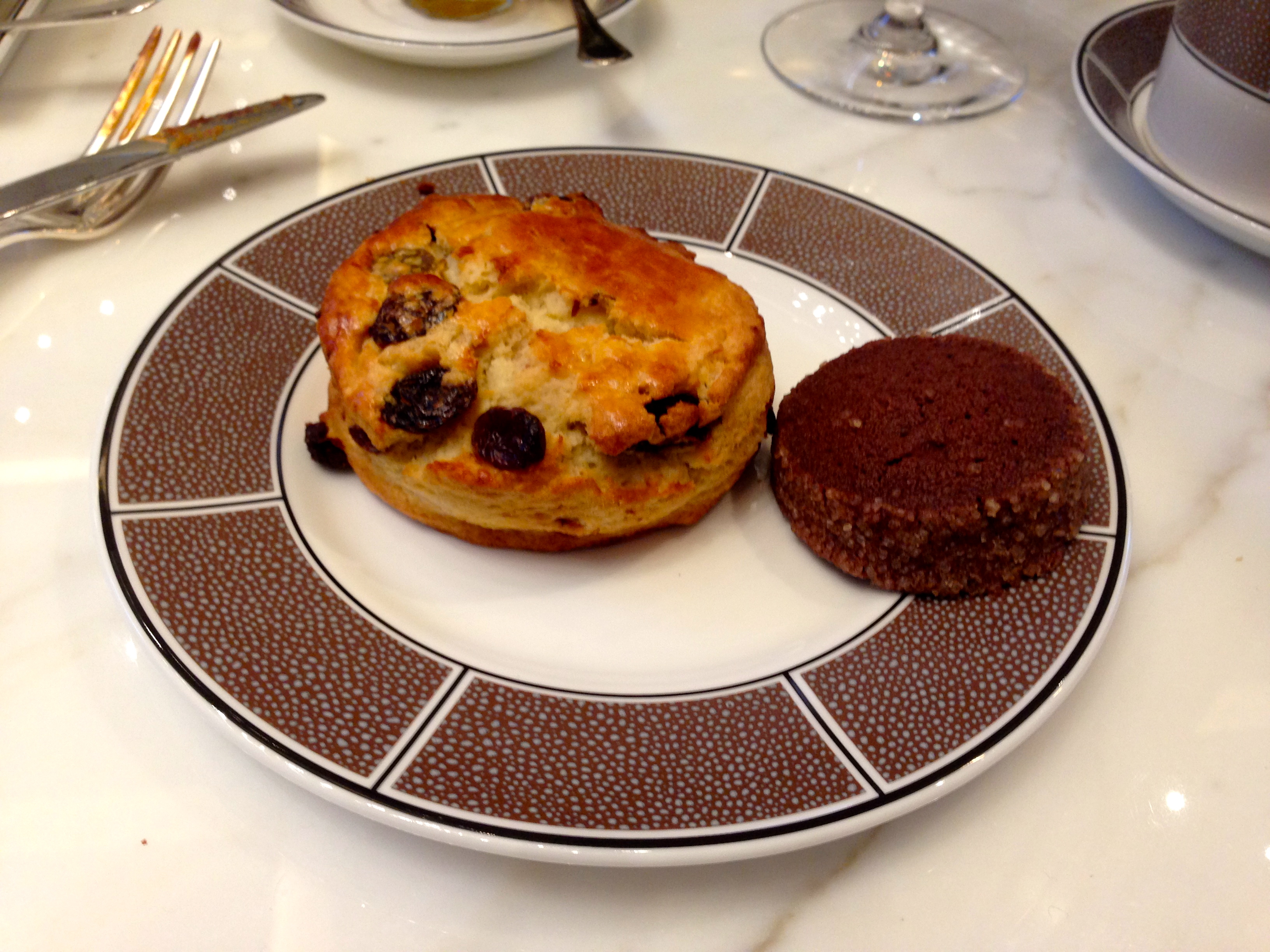 … and since we were celebrating my Sister's birthday, a special treat was prepared for her.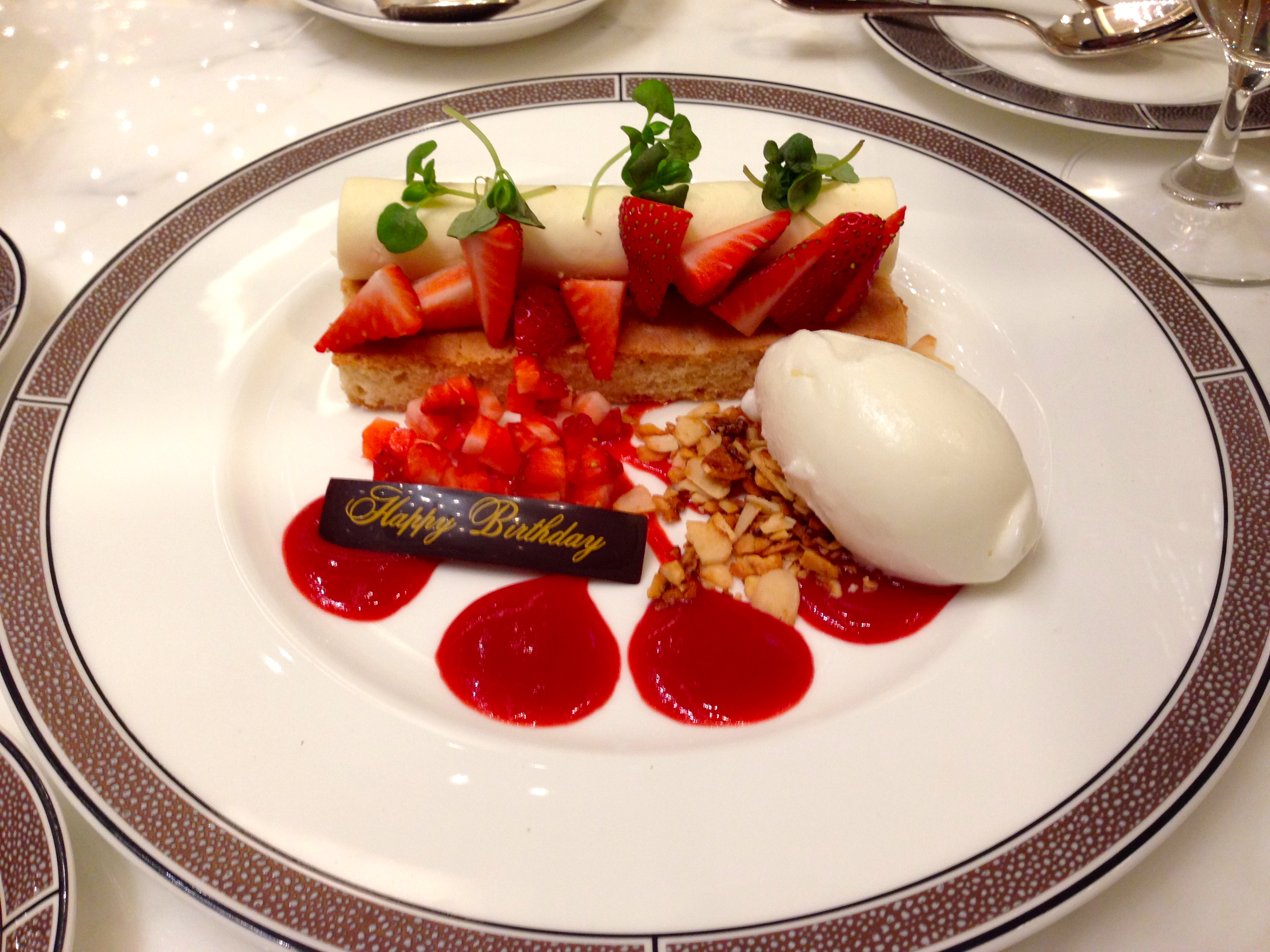 All of the "classic" Afternoon Tea items were served.  However, the Langham Chicago puts a definitely more modern spin to its version of this institution.
However, what really defined our experience was the flawless service by the Langham Chicago's staff.  The team was attentive, crisp and professional. Every person we encountered made an effort to make us feel welcome and special.
In addition, although the hotel has been getting quite a few favorable reviews, it doesn't seem like a regular stop on the "tourist trail." The clientele consisted of a nice mix of upscale international travelers combined with "in the know" Chicagoans.  The resulting effect is an atmosphere that's quiet and fashionably elegant.
We enjoyed being able to compare and contrast two different interpretations of the institution of Afternoon Tea. However, one element that remained constant was the excellent service provided by the Langham.  Oh yes, that and the delicious tea and scones!
Have you ever had Afternoon Tea?  What was your experience?