Playing the points "game" often means being opportunistic … and a bit obsessive … about picking up points whenever and wherever you can get them (check out my earlier post on using the "right cards" to maximize you Pointing opportunities on your daily spending). I often lecture my Partner F on this topic. Therefore, it really warmed my heart when he came back from a recent business trip and told me how he picked up 500 Easy Starwood Preferred Guest Starpoints.

Starwood Preferred Guest Starpoints are a "currency" you can use not only for hotel stays but also for travel on a variety of different airlines (check out my earlier post Starwood, Starpoints, Starstuck on the great value of this loyalty program).  In addition, banking your points in a transferable currency like Starpoints can help manage the risk of such (inevitable) events as a major frequent flyer program devaluation (e.g., like the recent United Airlines bloodbath).
However, opportunities for earning Starpoints are generally limited to traditional hotel stays and by spending on the Starwood Preferred Guest American Express card (which doesn't offer the great category bonuses your receive on the Chase Sapphire Preferred Visa or the American Express Premier Rewards Gold Card). As a result, Starwood's Make a Green Choice program is a very welcome Pointing opportunity.
The Make a Green Choice program is available through select Sheraton and Westin hotels.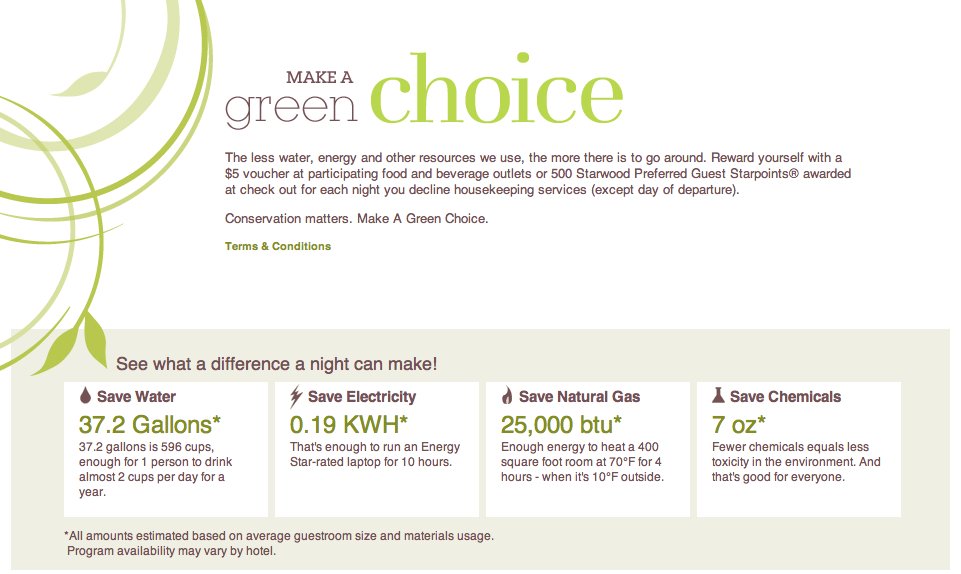 For each night of your stay that you decline housekeeping services, you receive your choice of either 500 Starwood Preferred Guest Starpoints or a $5 voucher that can be used at participating hotel food and beverage outlets. Specific Terms & Conditions are as follows: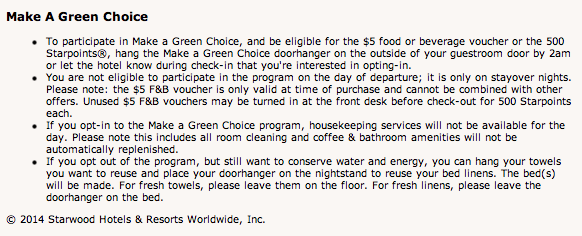 Given that Starpoints can be valued at 2.2 cents / point (one of my favorite bloggers Ben at One Mile at A Time provides a great overview of Hotel Point Valuations), "taking the points" yields a much greater value. For the extra points, I wouldn't mind making the bed and rinsing out my own champagne glasses …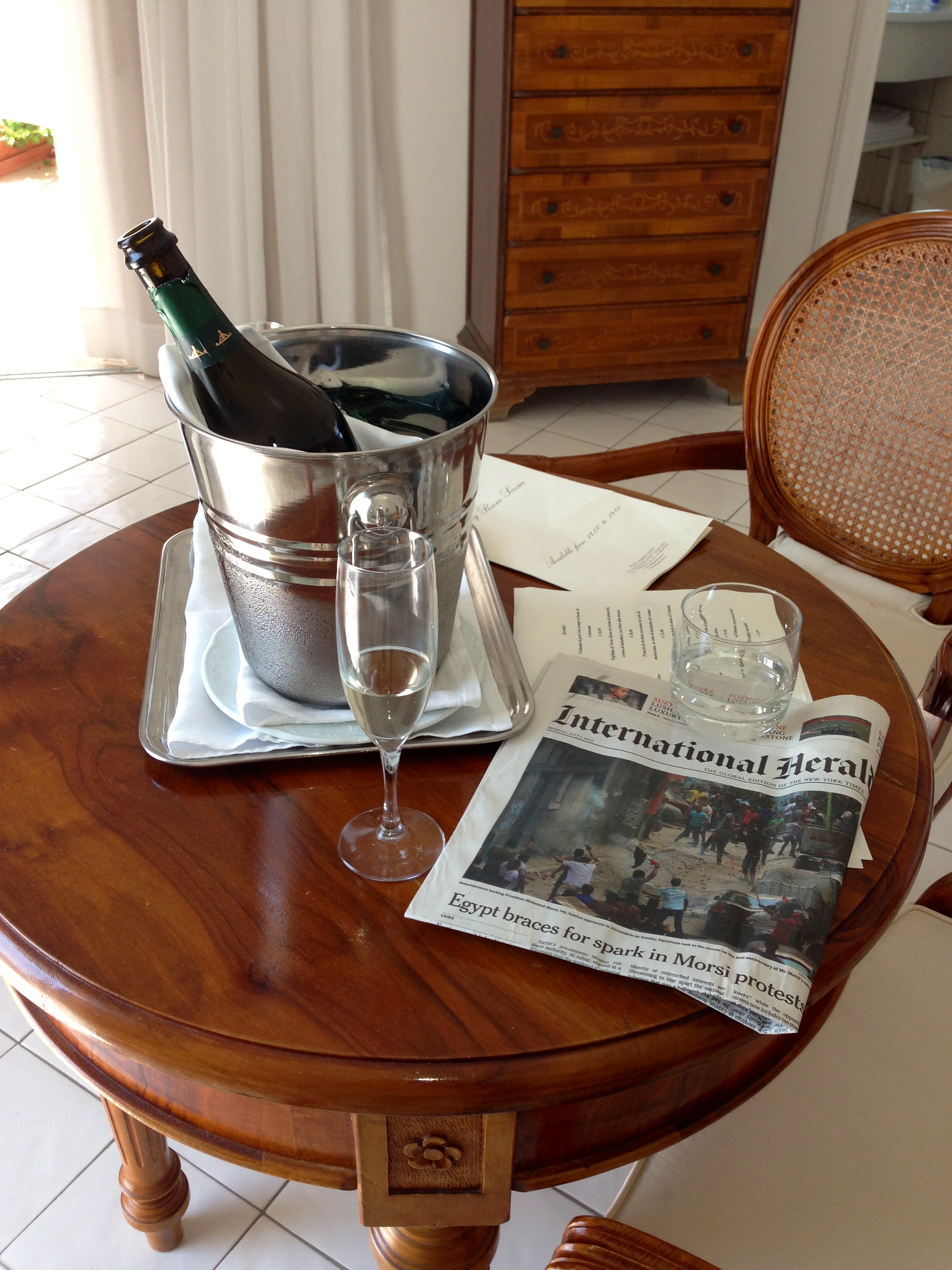 How about you? Would you be willing to take a pass on some hotel services in order to earn extra points?