A rented car, a family filled with nervous drivers and the majesty of the Hawaiian Islands … Which of these three things do not belong?  It was the first two of those items that led us to sign up with Ron at Oahu Spot Tours for our family's trip to Hawaii this past May.
I booked the services of Ron's company after reading the overwhelmingly positive reviews of Oahu Spot Tours on TripAdvisor.  Ron was quick to respond to my emails and offered up some very helpful suggestions for structuring our trip. Since this was our first time in Hawaii, we opted for a full day private tour of Oahu.
Ron picked us up at our hotel (see my earlier review of the Embassy Suites Waikiki Beach Walk for more details on our accommodations) at 7:30 am to begin our excursion. Our mode of transportation for the day was Ron's comfortable nine-passenger Mercedes-Benz minibus. In addition to a friendly smile, Ron greeted us with box of warm malasadas – Portuguese doughnuts which are a popular breakfast treat in Hawaii.
Our first stop of the day was a scenic overlook that gave us some wonderful panoramic views of Honolulu with Diamond Head off in the distance.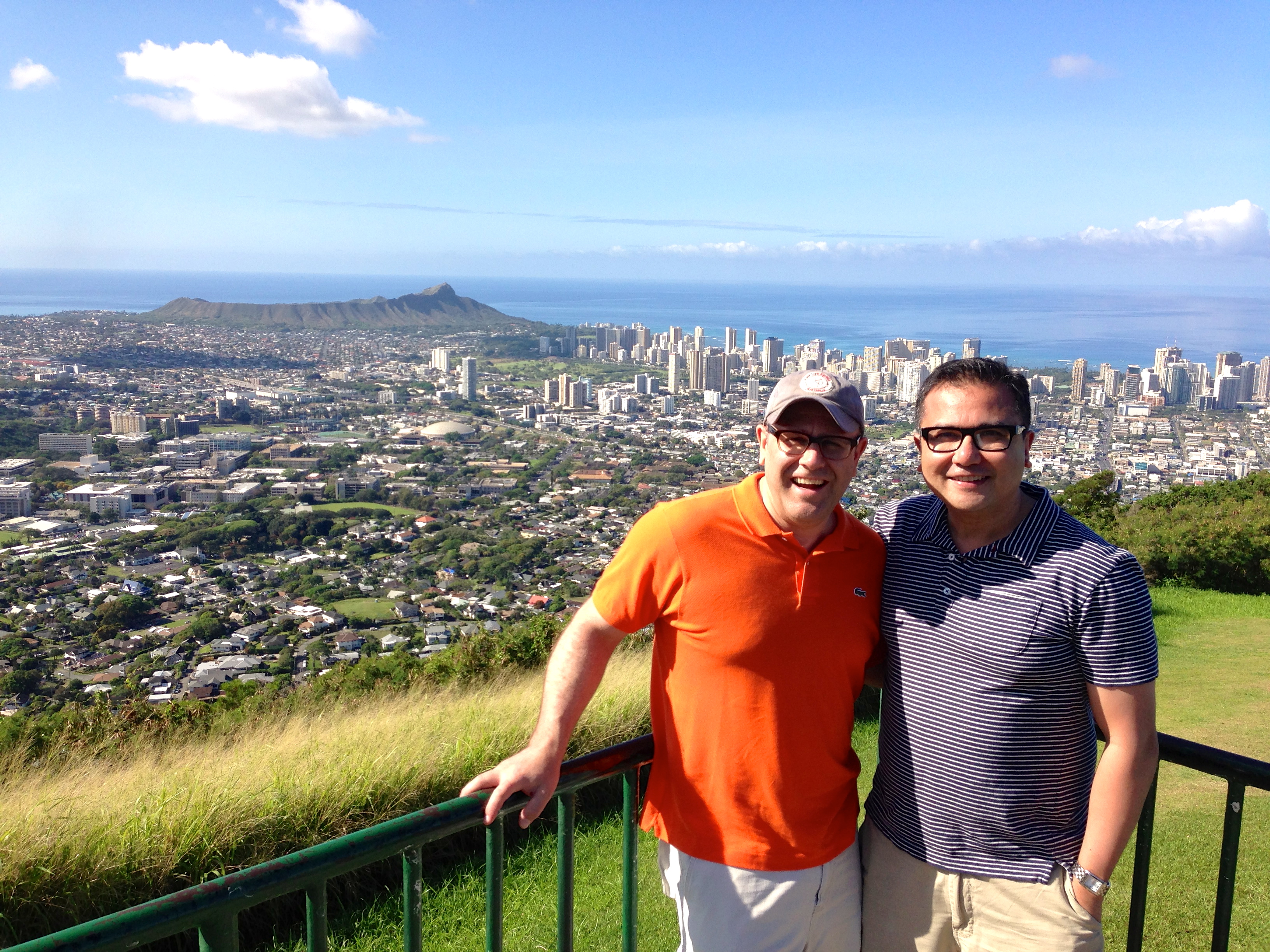 Ron then drove us around the Island to take in several other scenic spots.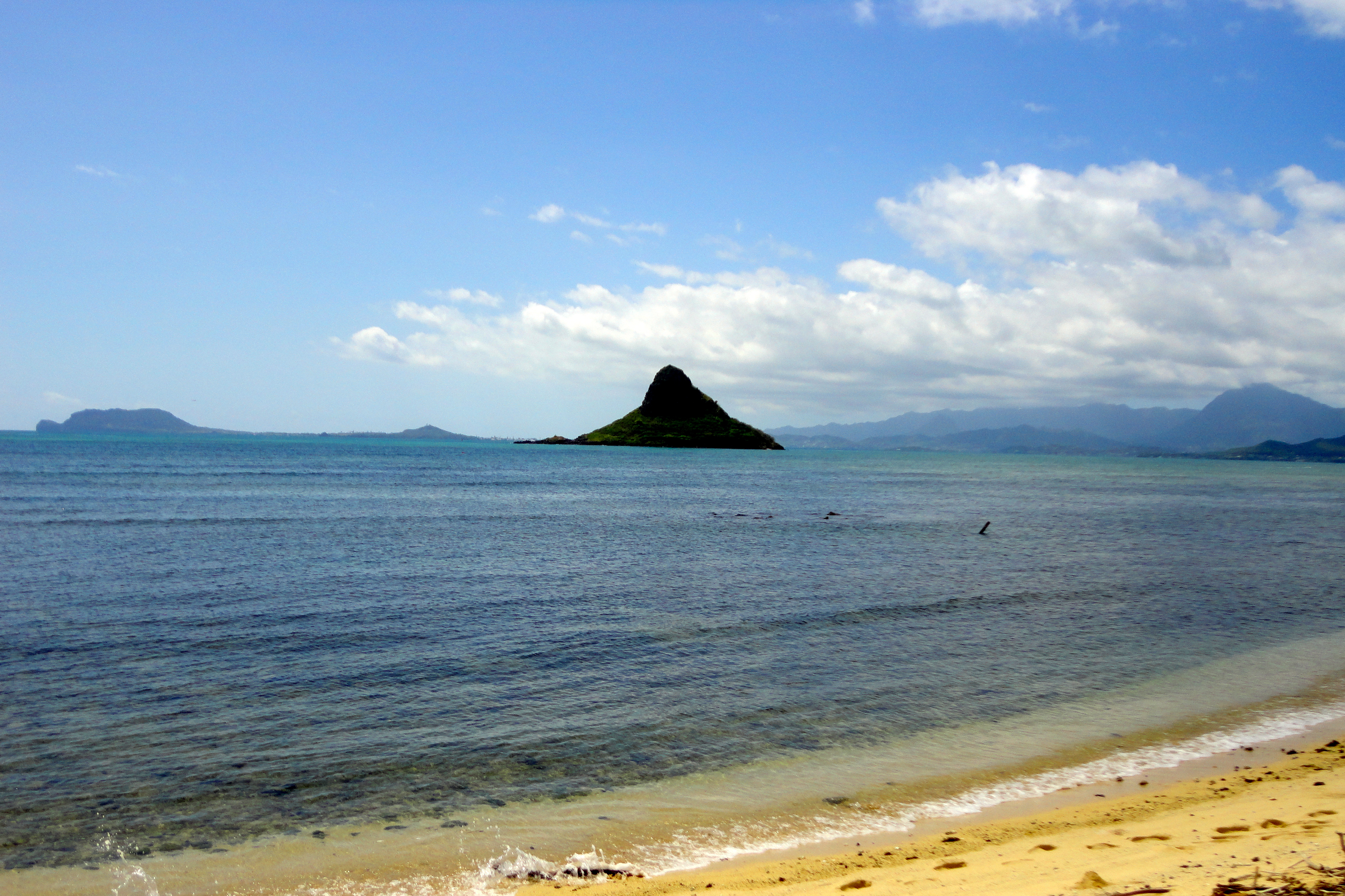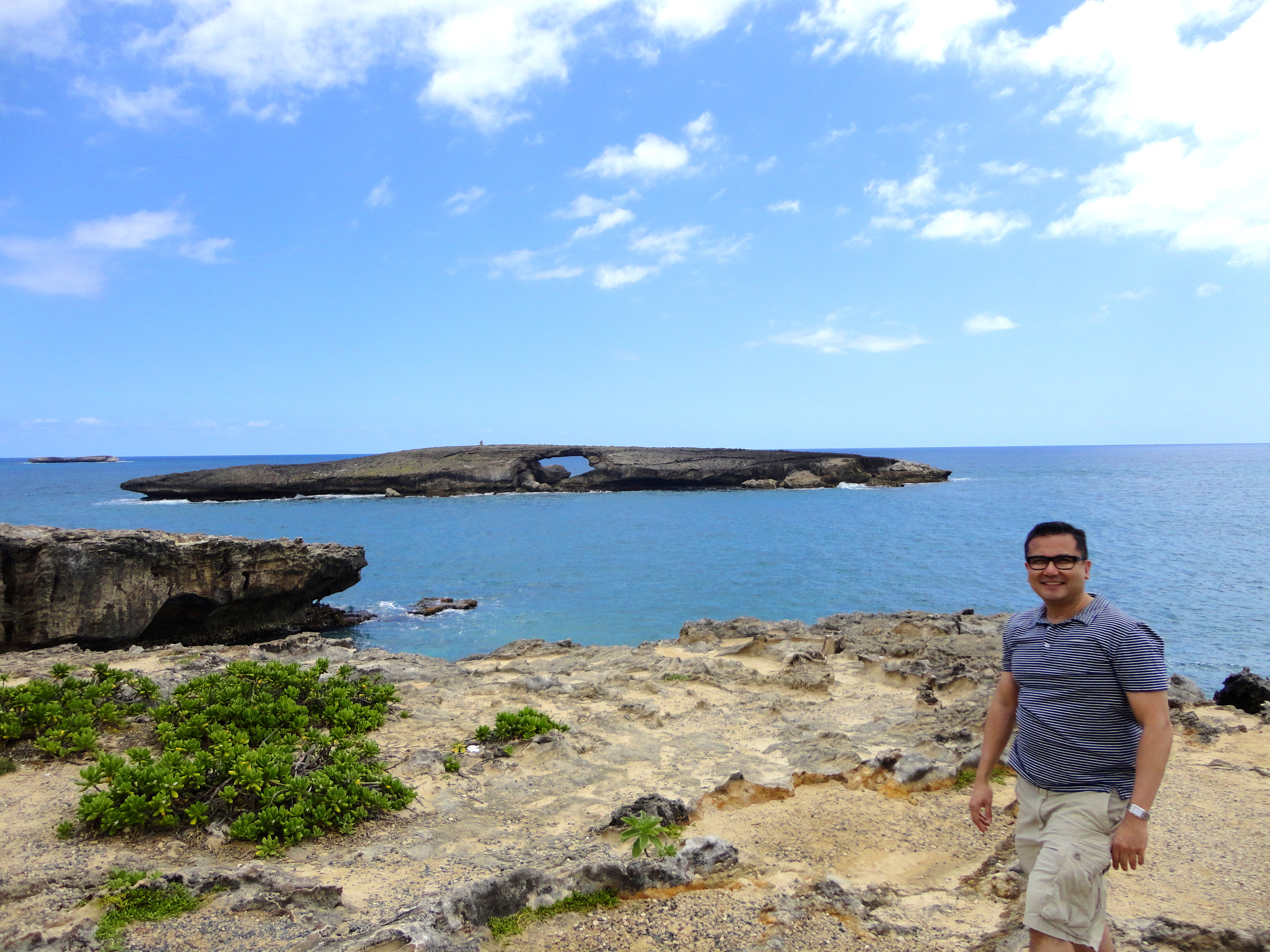 For lunch, we made a stop at a traditional shrimp stand.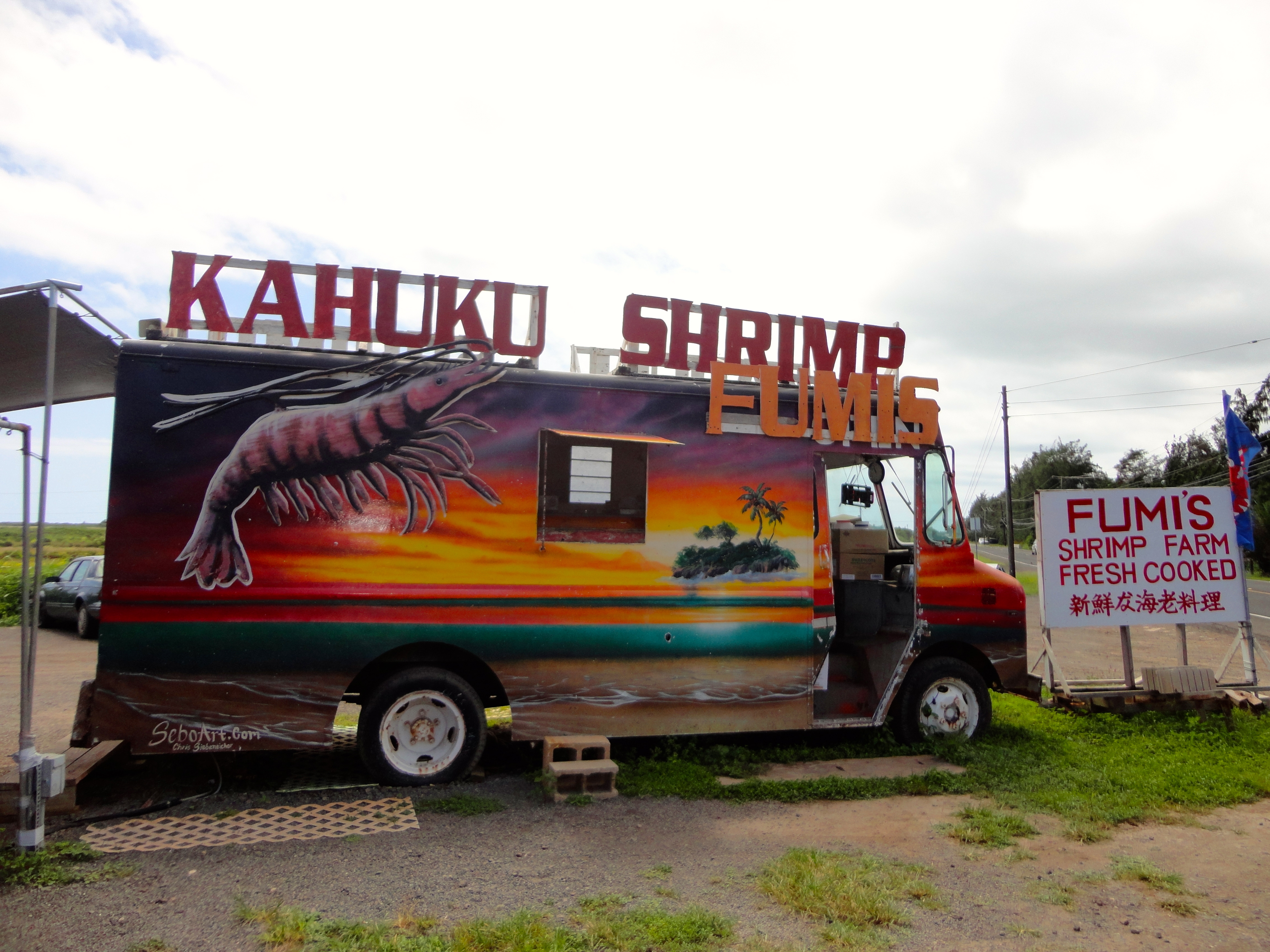 Despite the fact that we were purchasing seafood, off the back of a truck, on a warm Spring day, even my usually overly-cautious, food-squeamish Partner F enjoyed the delicious garlic shrimp scampi.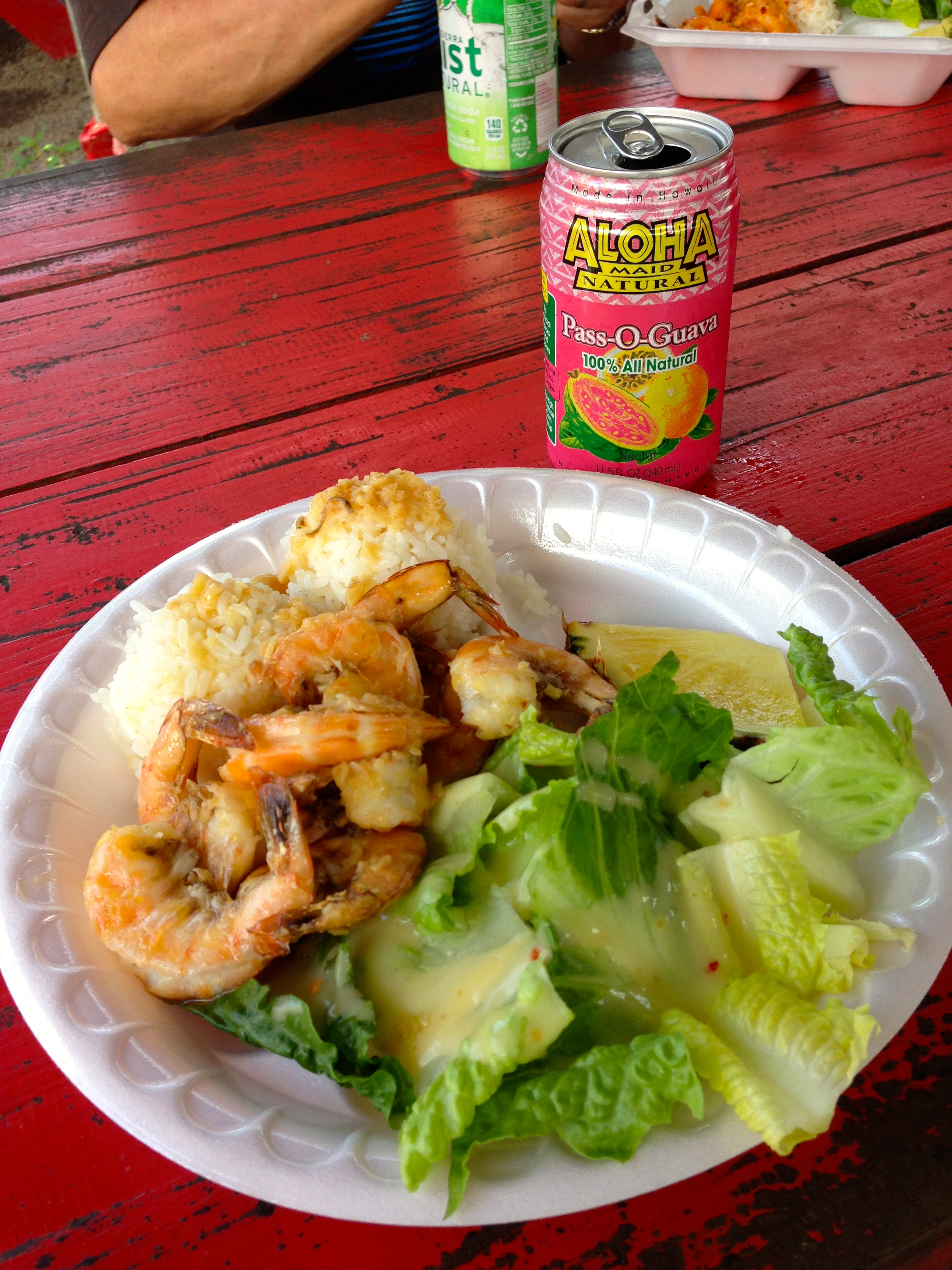 Right next door was a shop, run by a friend of Ron's where we purchased a hand carved tiki statue …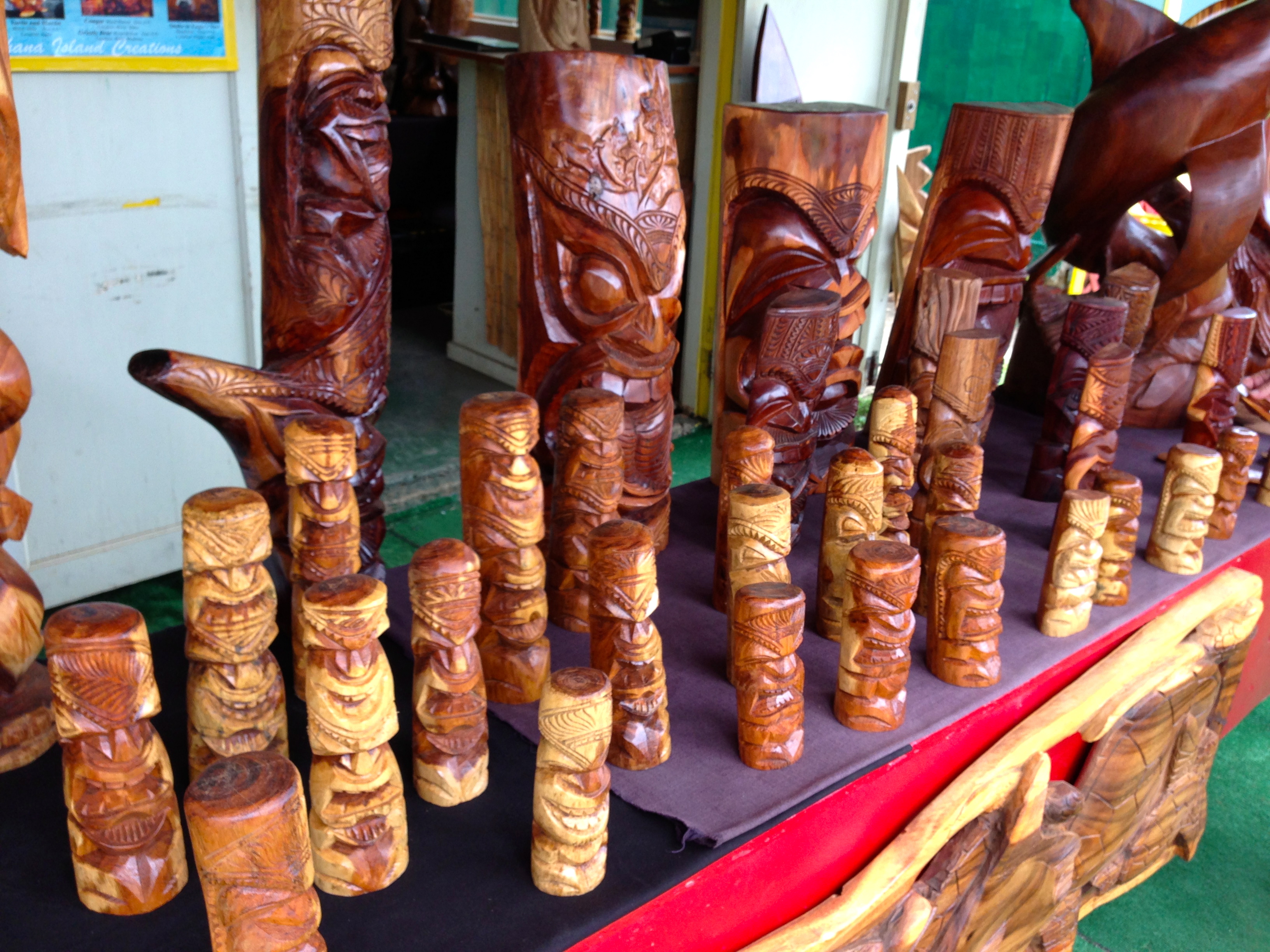 … that we had personalized with our names.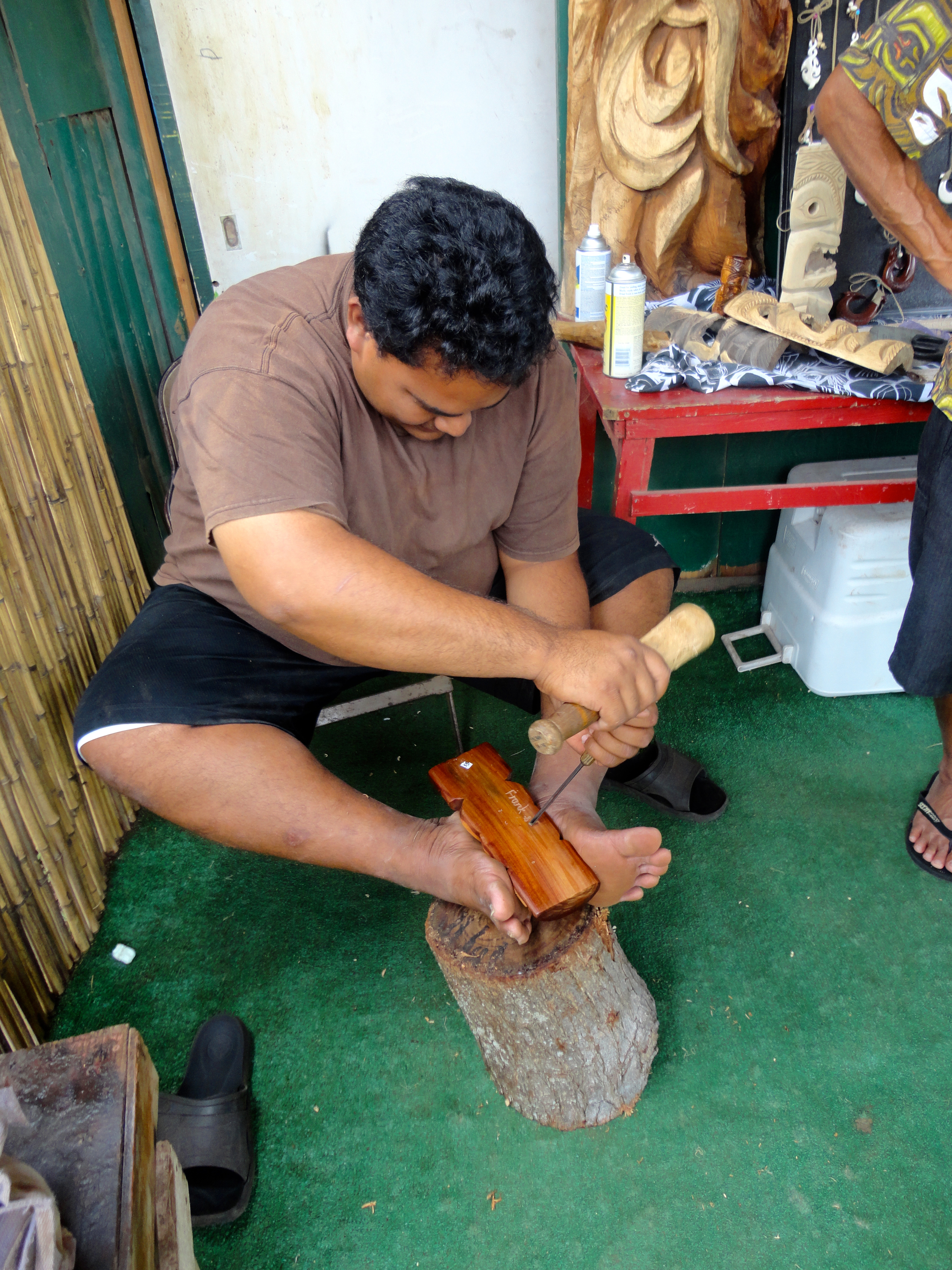 Don't worry, we made sure we bought an "un-cursed" one.
Over the course of the day, we also made stops at the Tropical Farms Macadamia Nut Farm (free samples galore!) and the Dole Plantation.
We then headed up to the North Shore of Oahu where we took in a little sea turtle viewing from a respectable distance …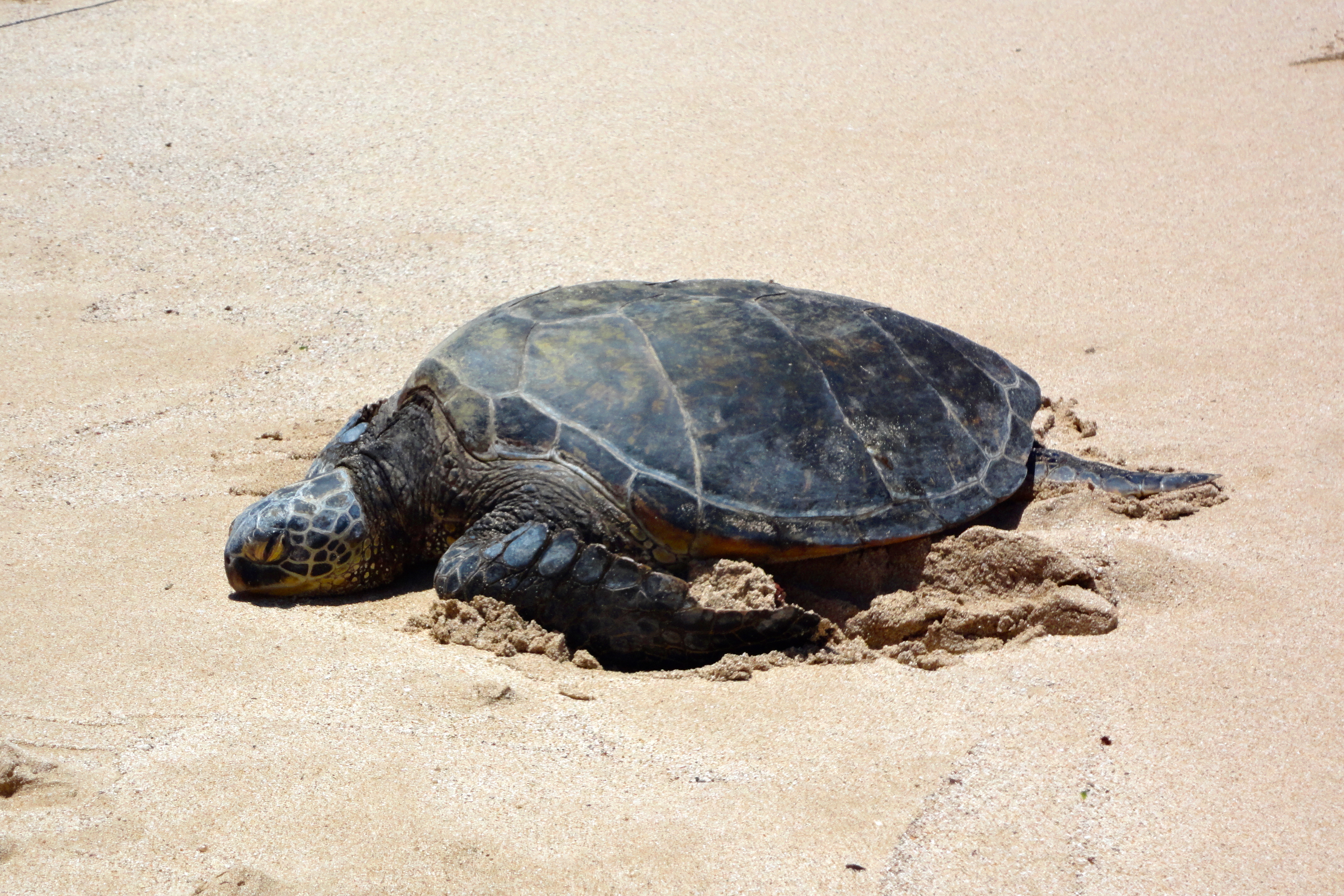 …. before Ron drove us back to our hotel and bid our little group farewell with a nice gift of kukui nut leis.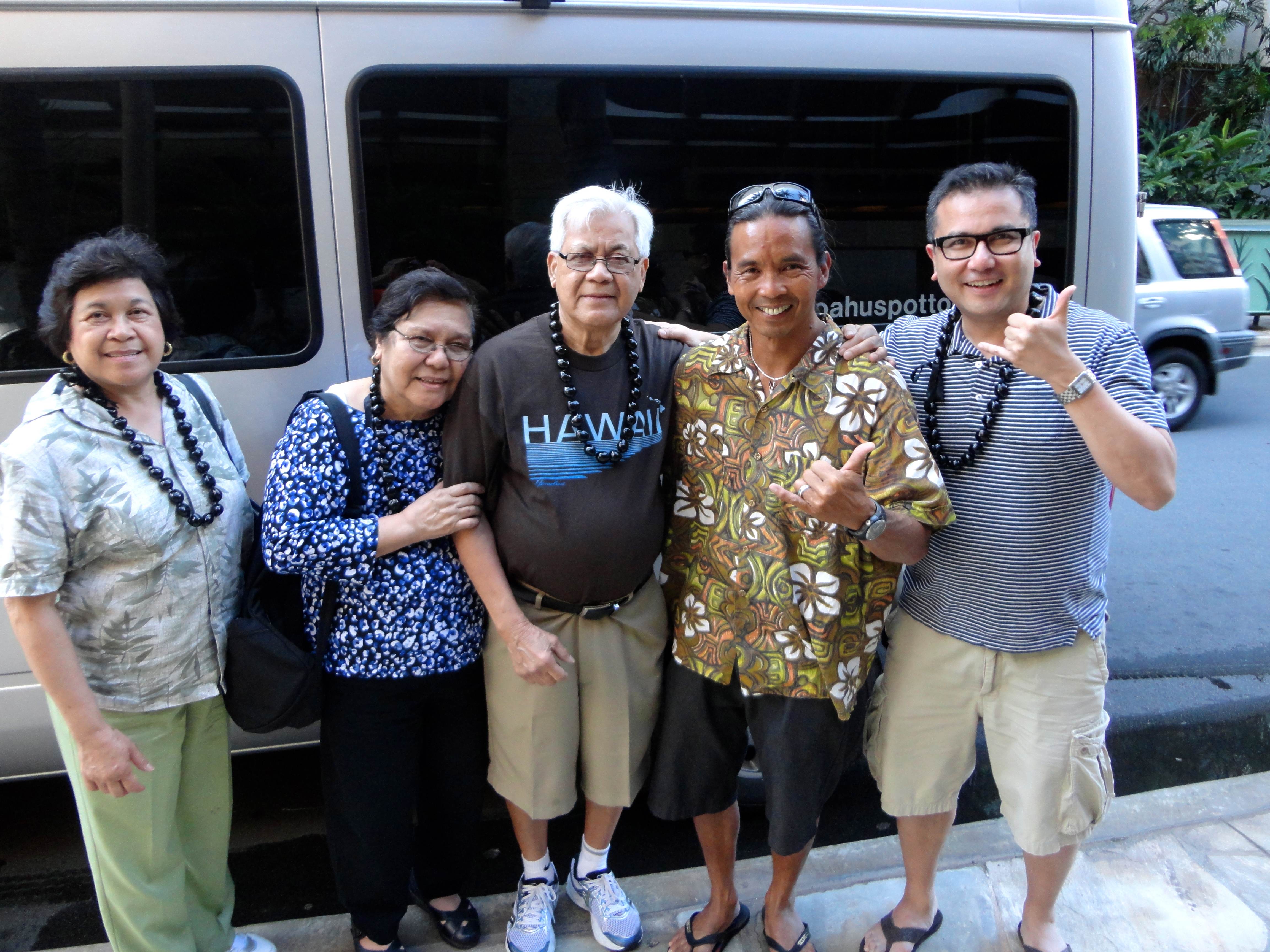 In addition to our day-long tour of Oahu, Ron handled our transfers to and from the airport and drove us out to Pearl Harbor where we visited the USS Arizona Memorial and other naval exhibits.
Our Oahu itinerary included many of the same stops that are featured on the numerous "circle island" group tours.  That said, Ron was great at keeping "one step ahead" of the big tour buses. The advantage of working with Oahu Spot Tours was that Ron was able to tailor the excursion to our preferences and allow us to enjoy the day at our own speed. However, what really made the day special was that during our 7+ hours on the road with him, Ron made us all feel like members of his extended family.  Ron and his company Oahu Spot Tours truly embody the "Aloha Spirit" of Hawaii.
Have you ever visited Oahu? What were your impressions of the island?