After we wrapped up our great trip to Italy last summer, my Partner F and I spent a few days in London before hopping on our flight home. Cashing in some of my Hyatt Gold Passport Points, we booked a three-night stay at the Andaz Liverpool Street. Andaz is Hyatt's "boutique hotel" brand and provides a high design environment combined with some nice "value added" amenities.
The Andaz Liverpool Street opened in 1884 as the Great Eastern, one of London's original railway hotels. The architects of this red brick Victorian building also designed the UK's Houses of Parliament. However, once you enter the lobby you enter a stylish environment that deftly combines the modern with the traditional.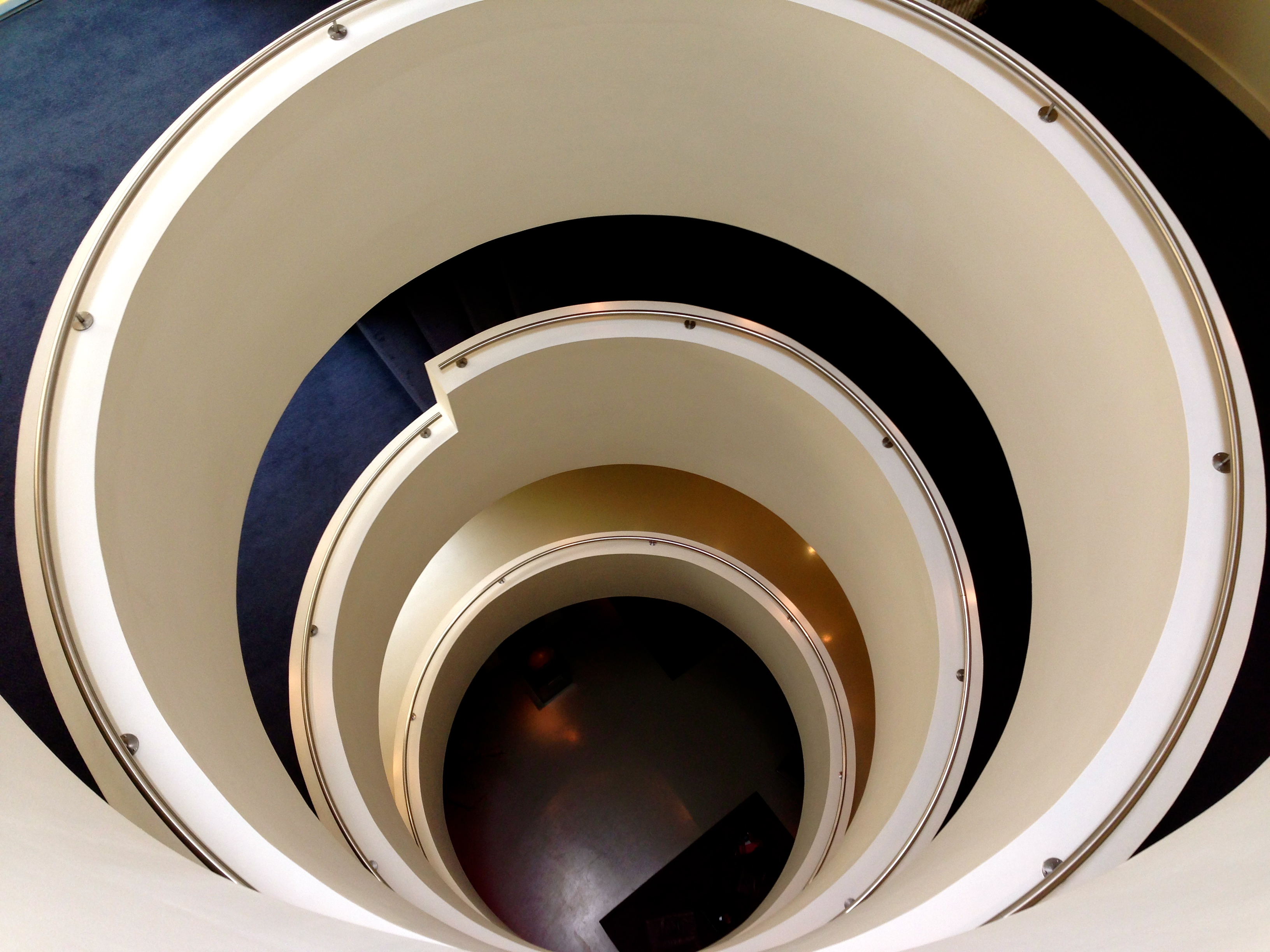 The boutique hotel experience begins during check-in. There's not a traditional "front desk" when you enter the lobby. Rather, Associates approach and welcome arriving guests and use iPads to complete the registration process. We found the staff to be youthful, friendly and eager and that this level of service was consistent throughout our stay.
I booked us a Standard Andaz King room which featured a comfortable king bed and spacious desk.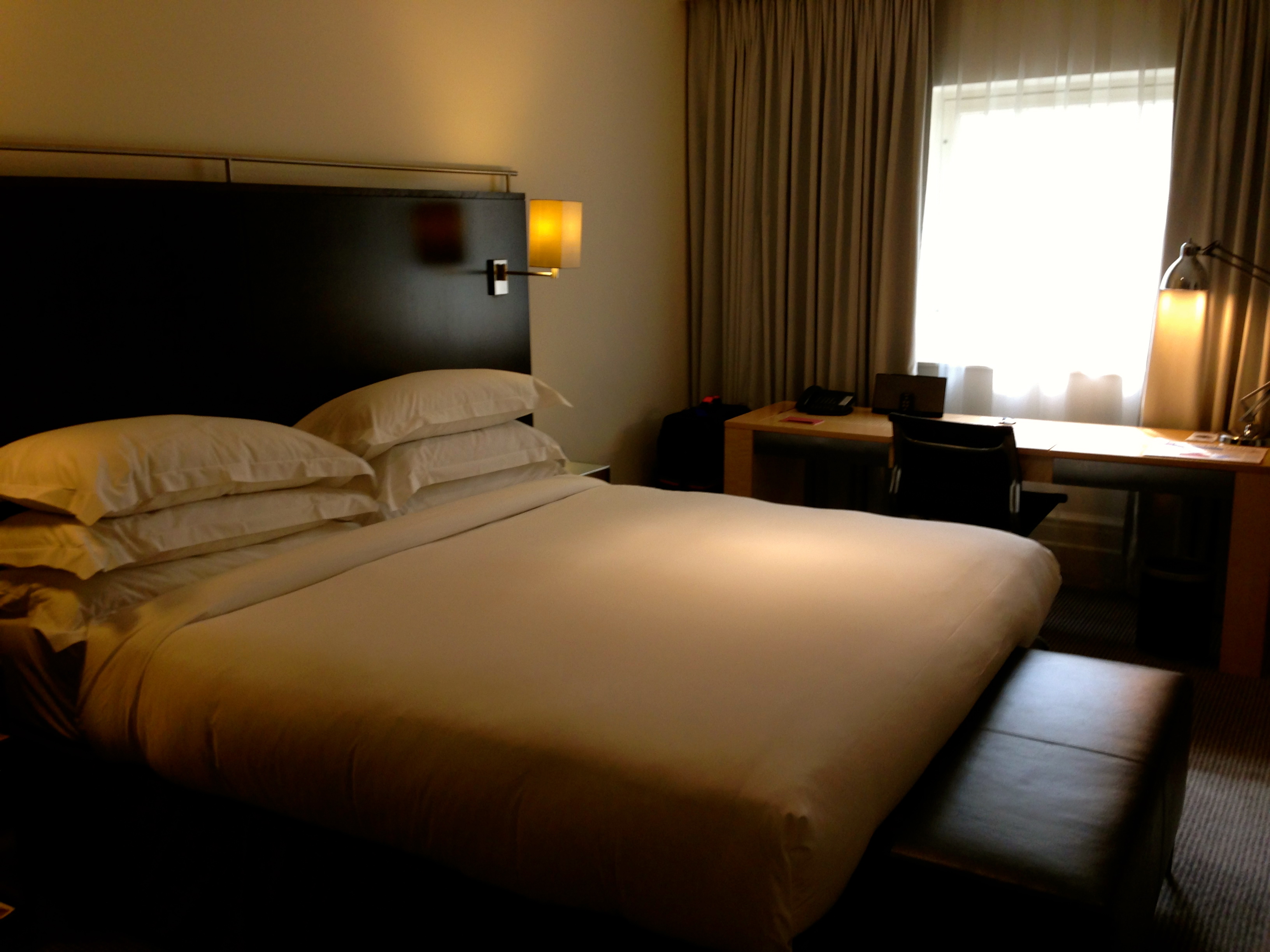 The modern bathroom sported vintage touches that paid homage to the hotel's roots.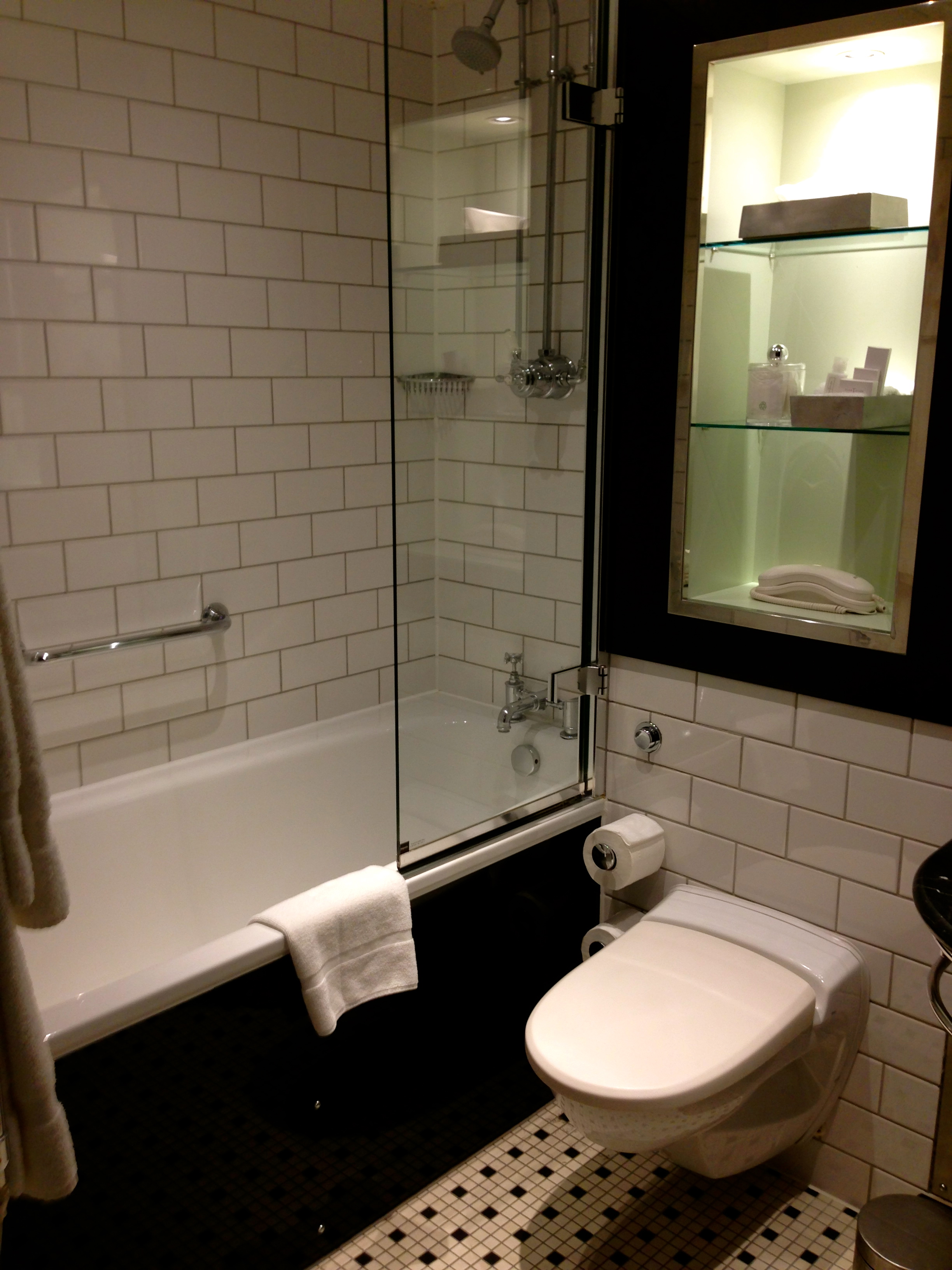 The room's efficient design ensured that we had "just enough" space for two people. Although you won't feel cramped in a Standard Room, if you need more "room to roam" you might want to consider booking one of the larger Deluxe rooms or Suites.
Some additional nice touches at Andaz hotels are the complimentary in-room Wi-Fi, free non-alcoholic drinks in the mini-bar and a small selection of free snacks for when you get the munchies.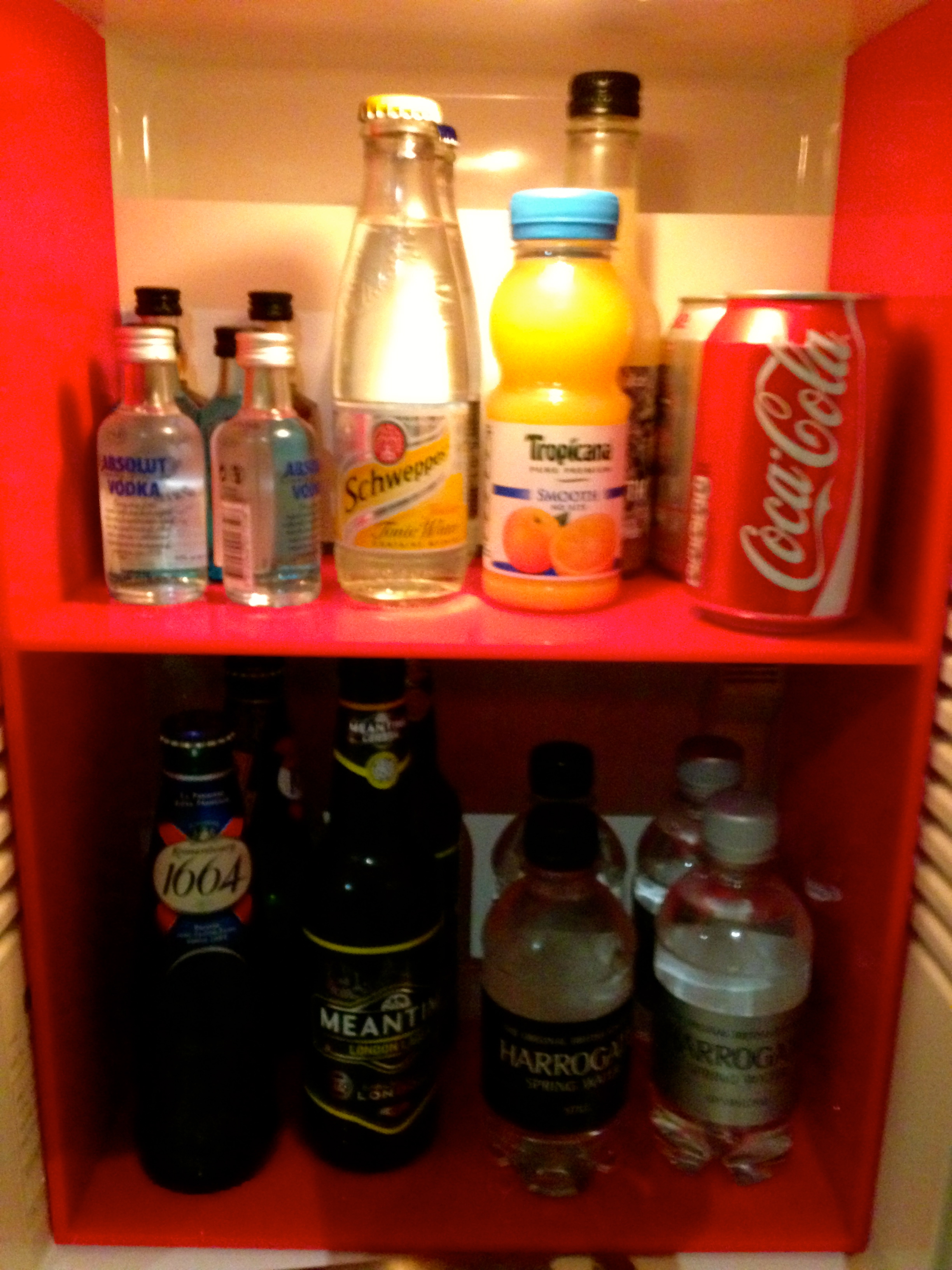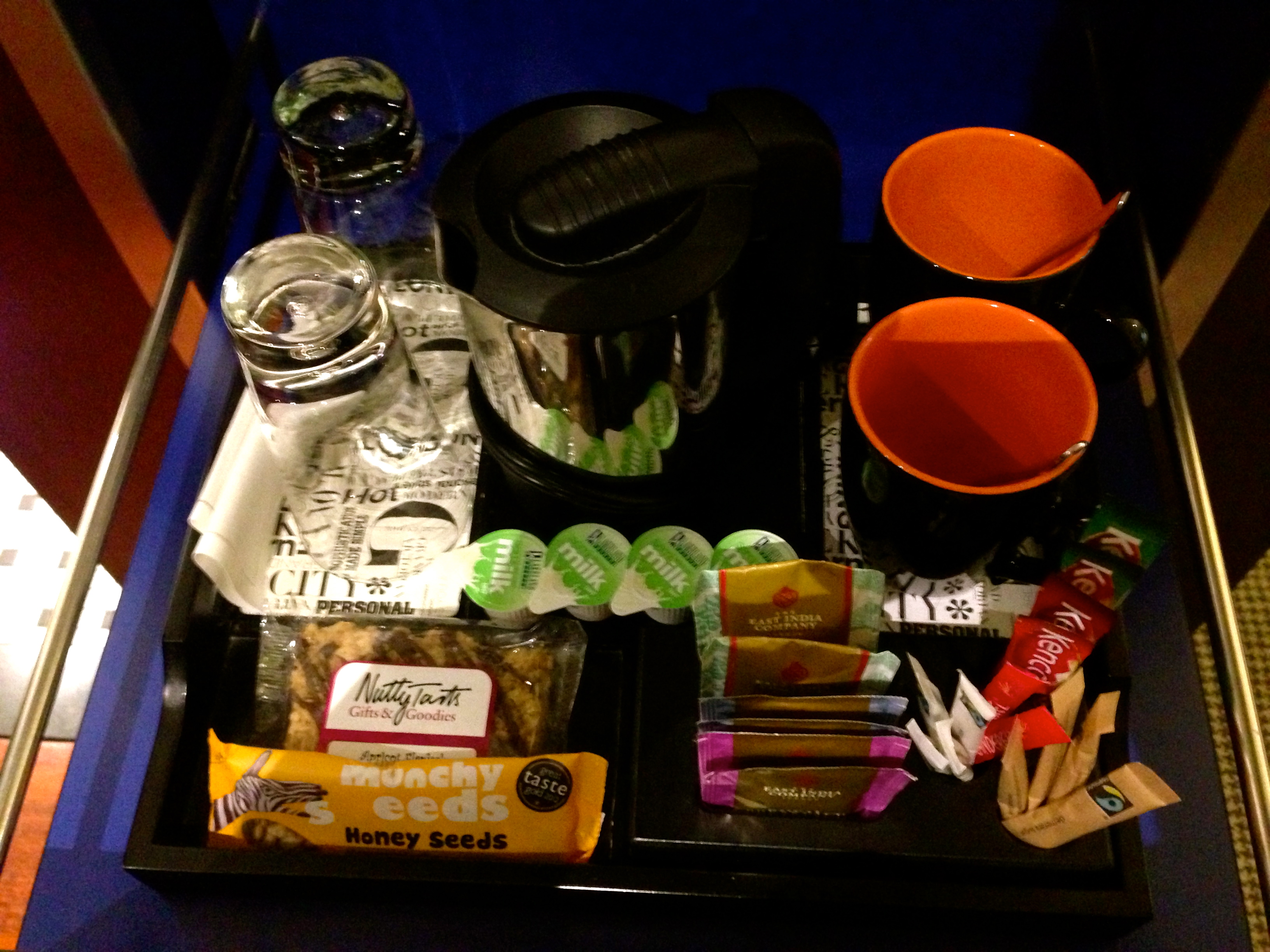 Finally, since we were celebrating a "signature birthday" for my Partner F, the hotel was kind enough to provide us with a nice welcome amenity.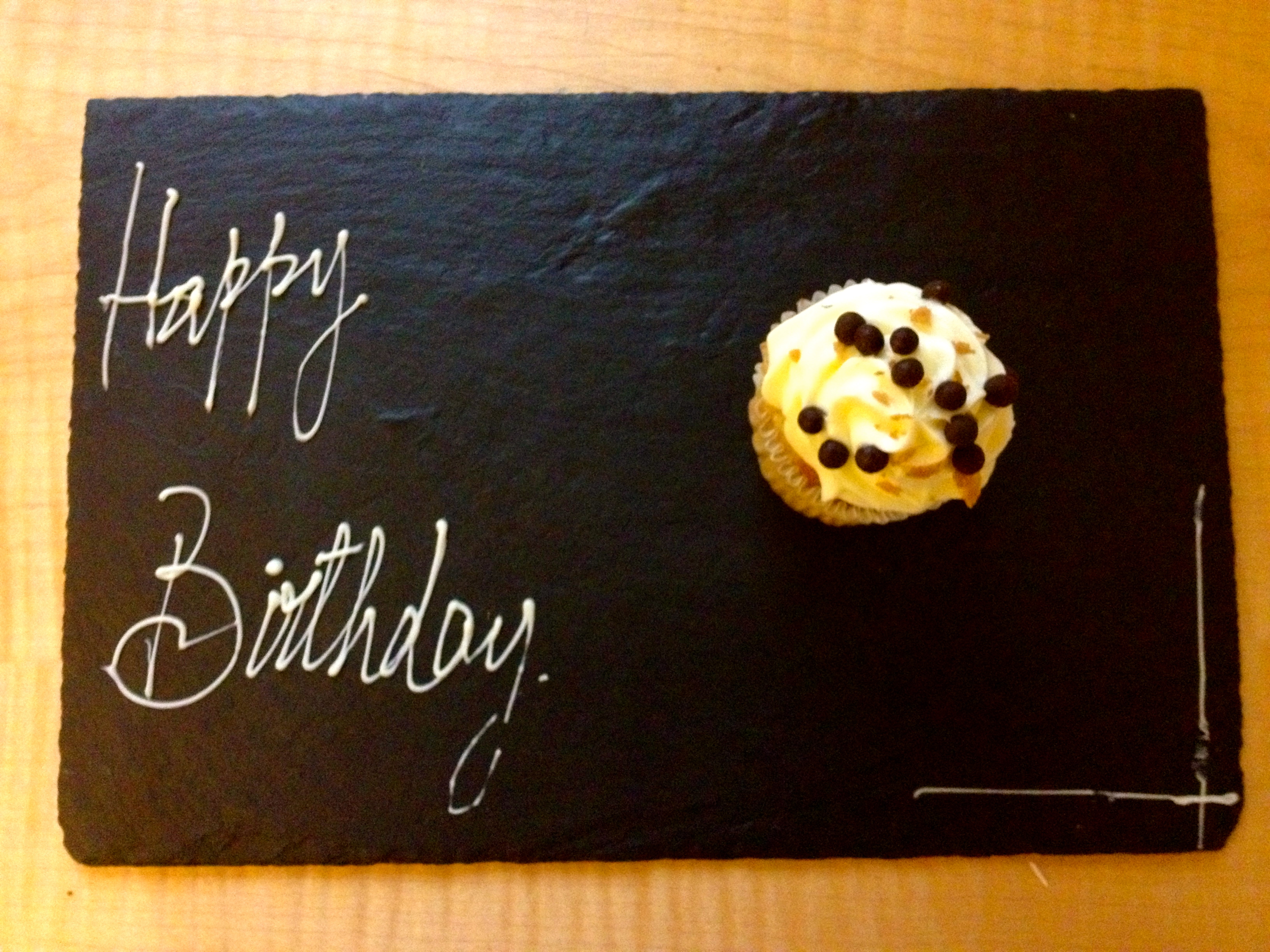 The Andaz Liverpool Street is located in East London and is within easy walking distance of such tourist sites as Tower Bridge, the Tower of London and St. Paul's Cathedral. The hotel is right next door to the Liverpool Street Train and Underground station, which provides numerous public transportation options.
We were so impressed by the Andaz Liverpool Street that we've made another reservation for our upcoming trip to London.We're looking forward to coming back!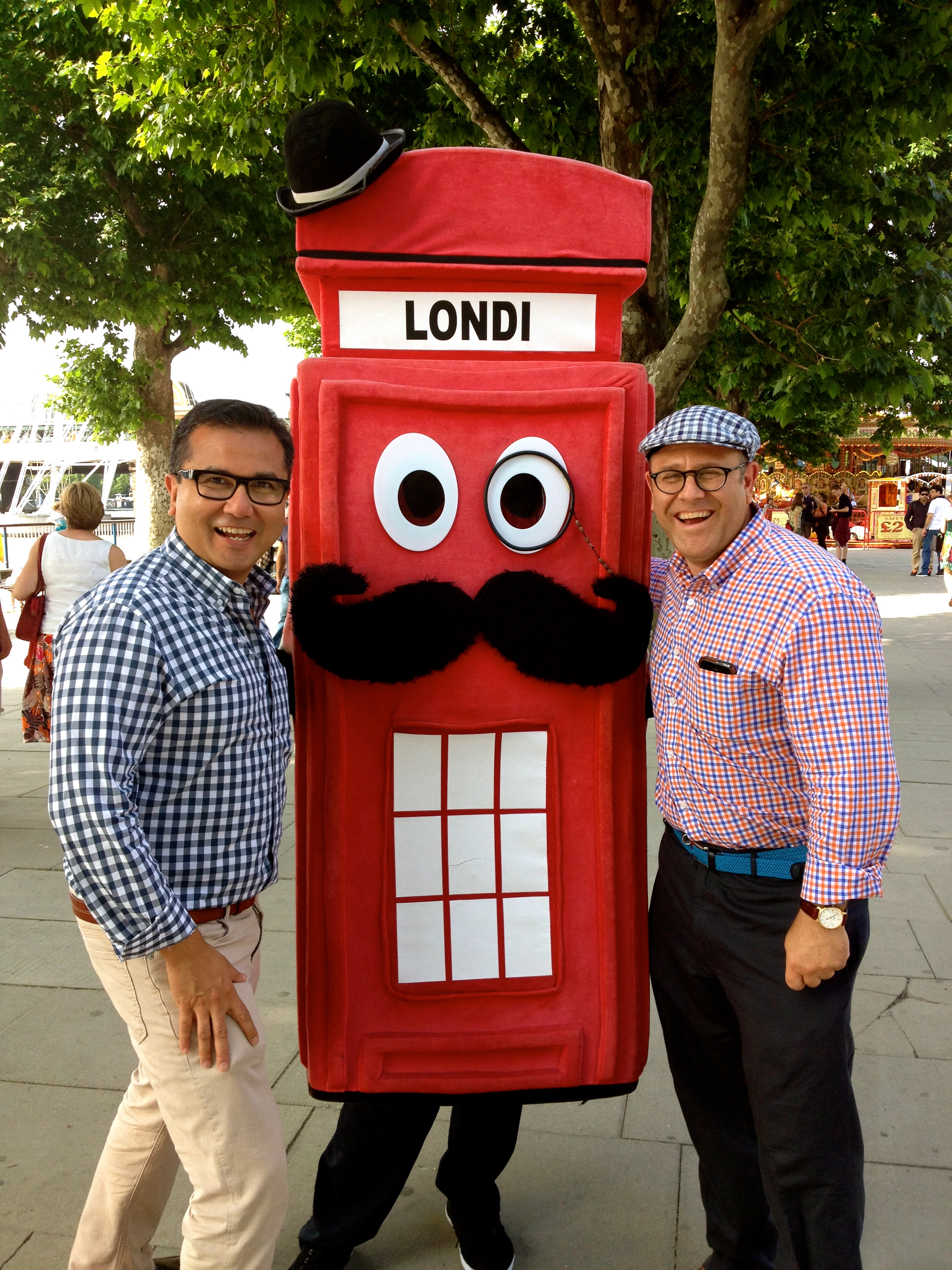 Have you ever stayed at this hotel or one of the other Andaz properties? What are your thoughts?