High-speed trains link most of Europe's major cities. It's often faster to hit the rails rather than fly since you're able to avoid the delays associated with clearing security and making the trek to and from the airport. After our stay at the Doubletree by Hilton Amsterdam City Center, we rolled our suitcases next door to the Centraal Station which was only a five minute walk away. We were ready to begin the next leg of our journey.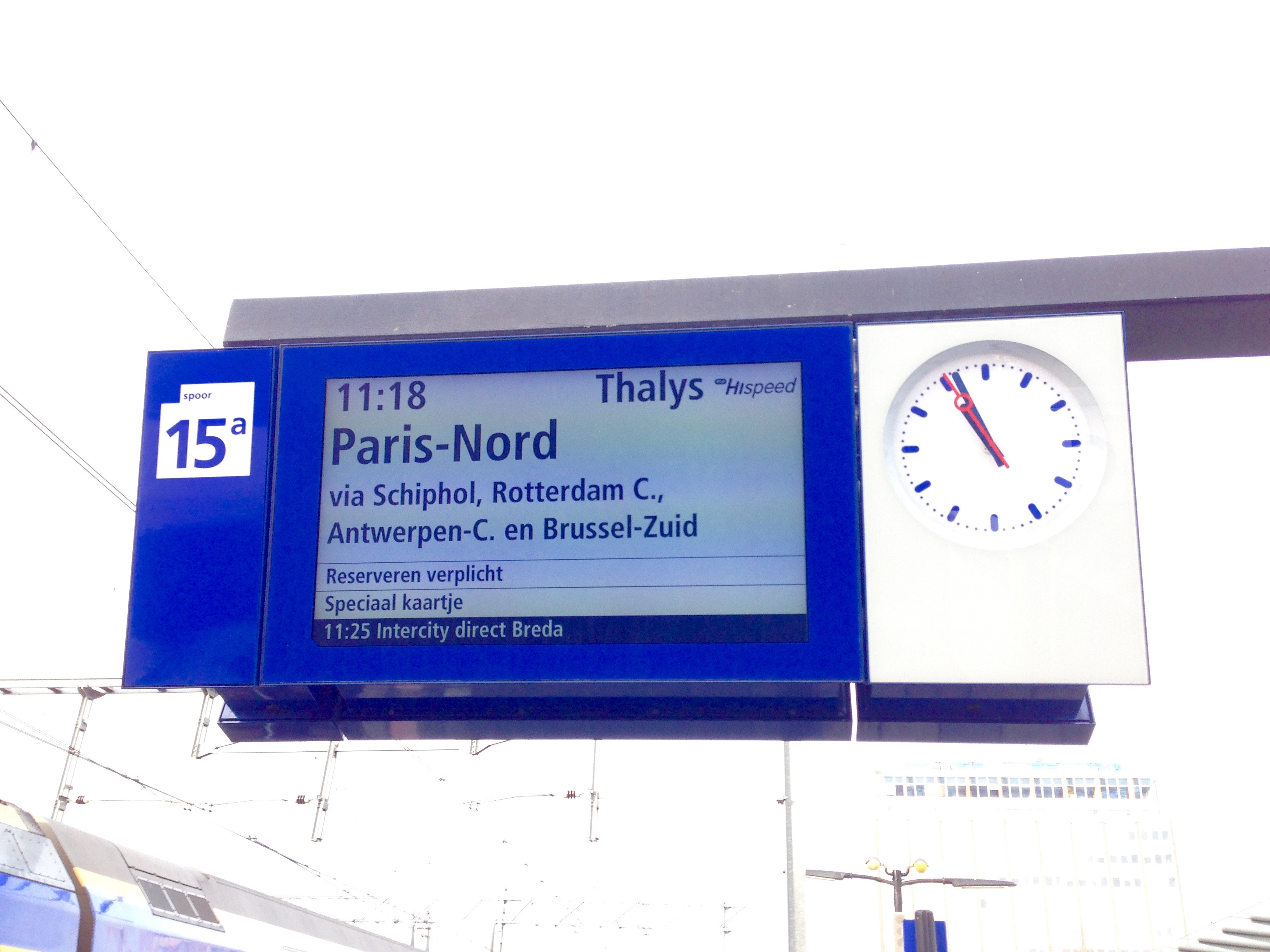 Our trip on the Thalys high-speed train from Amsterdam to Paris would take us only 3 hours and 17 minutes and whisk us from city center to city center.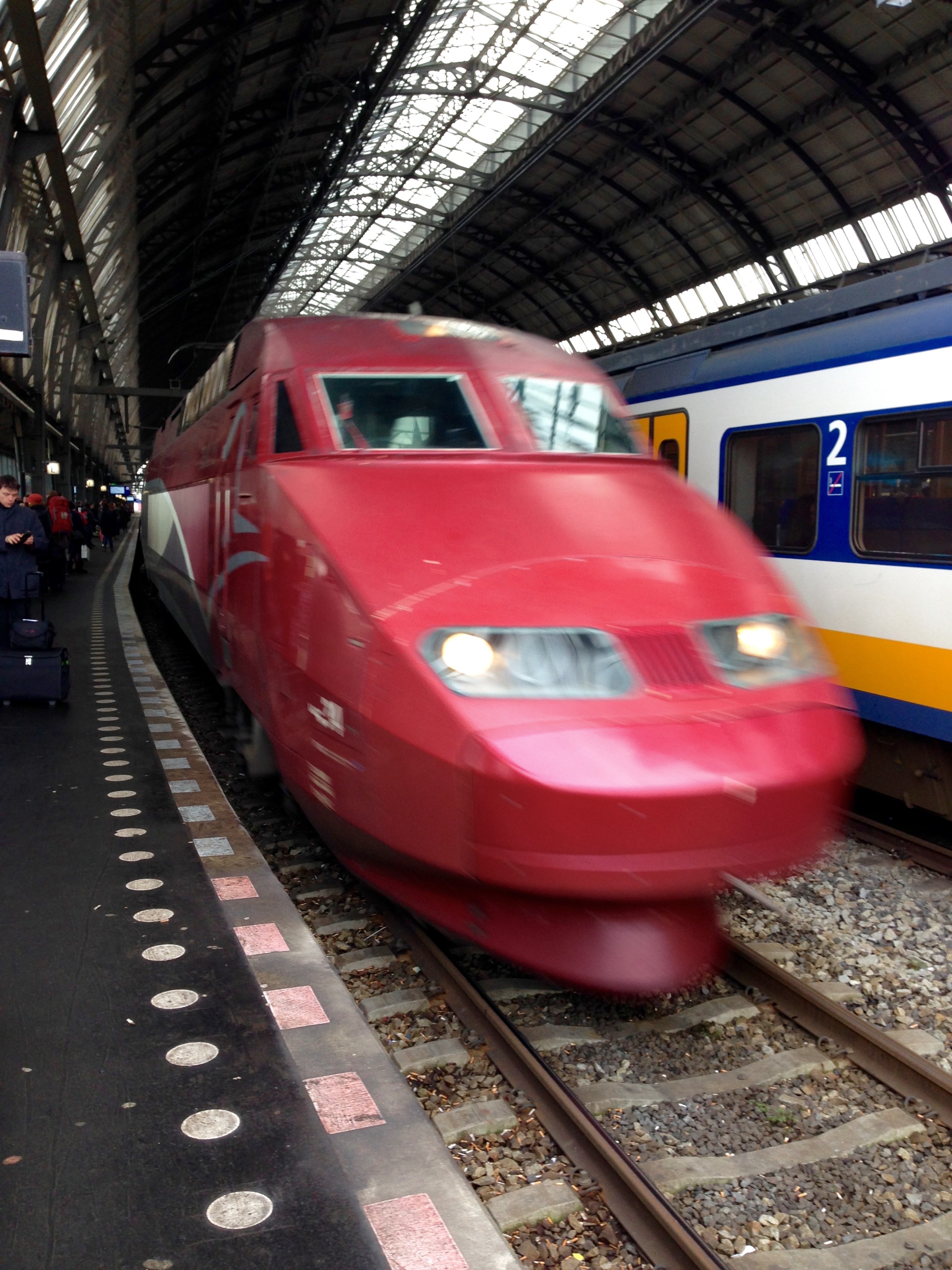 The carriage's rich red interior matched it's exterior. Seats on the train's Comfort 1 (First Class) section are arranged in a 2-1 configuration.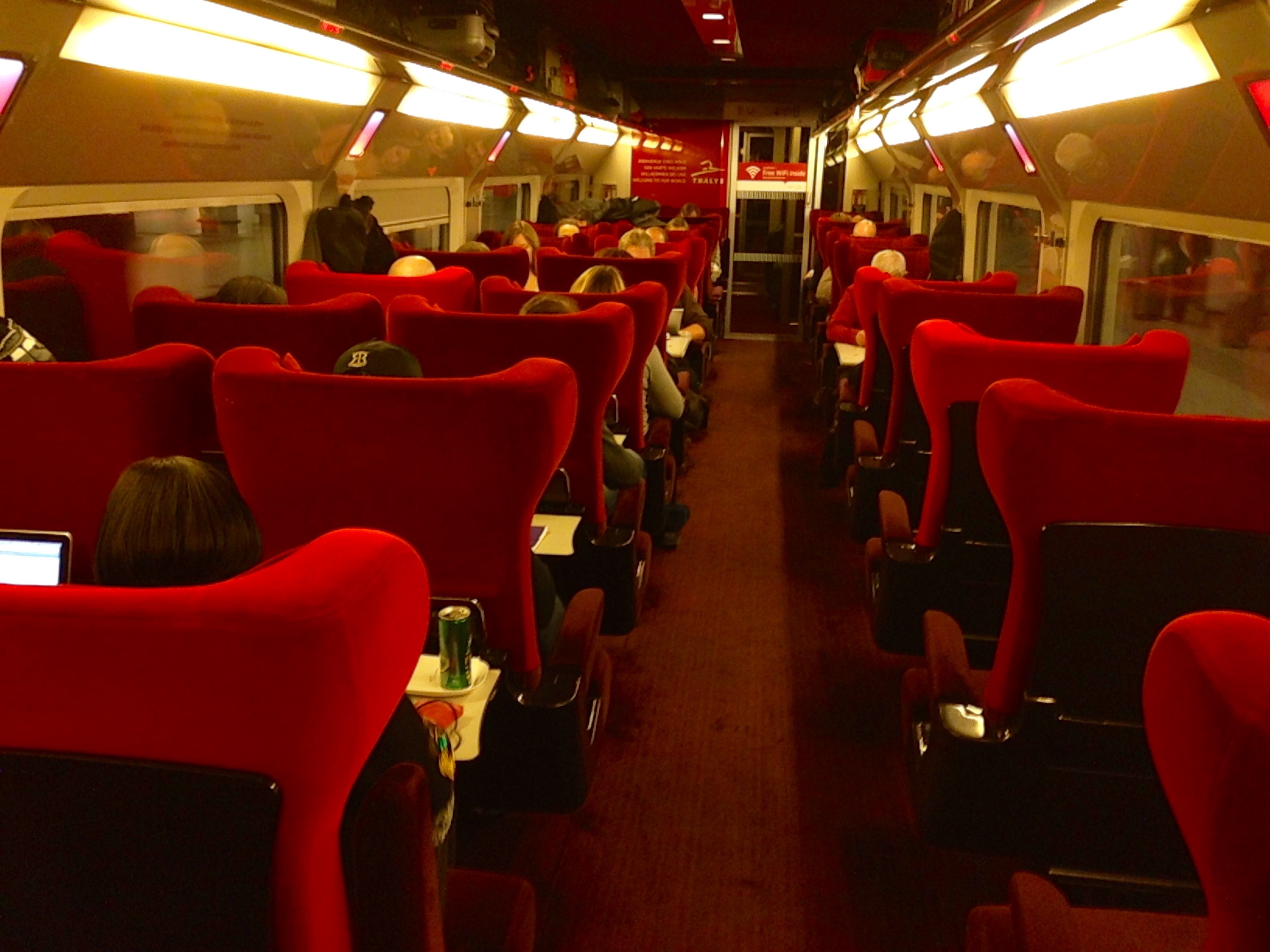 The seats are of a comfortable, though standard, width and are upholstered in plush fabric.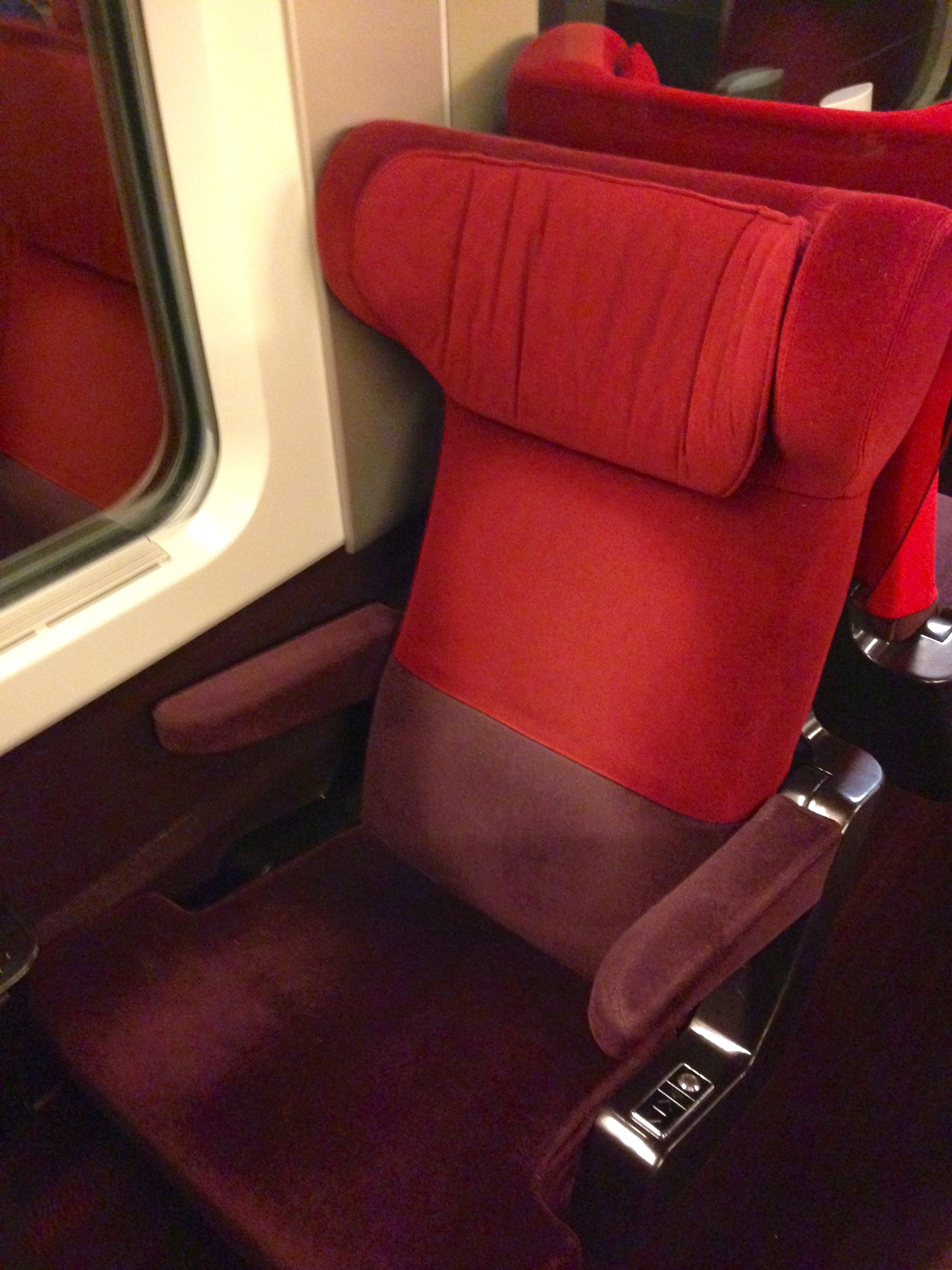 Controls allow you to recline the seat and pull down footrests let you to stretch out a bit. However, I found the legroom to only be average and might be a bit tight for a taller passenger. I'll have to say that the space on the Thalys was no way near the ridiculously generous amount of elbowroom provided on our previous journey in Italy's Frecciarossa Executive Class.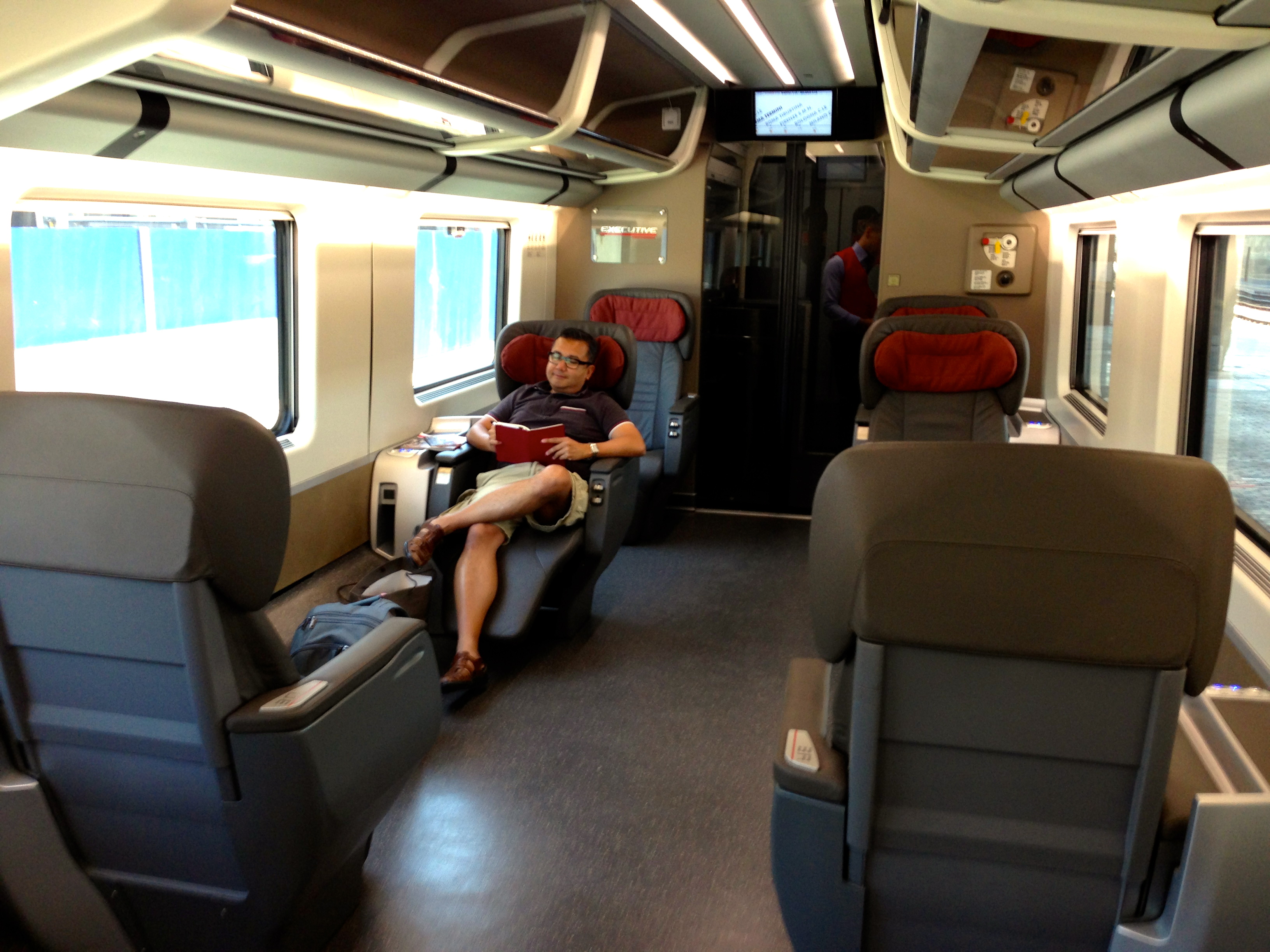 Other amenities in Comfort 1 Class included at-seat power ports and free Wi-Fi.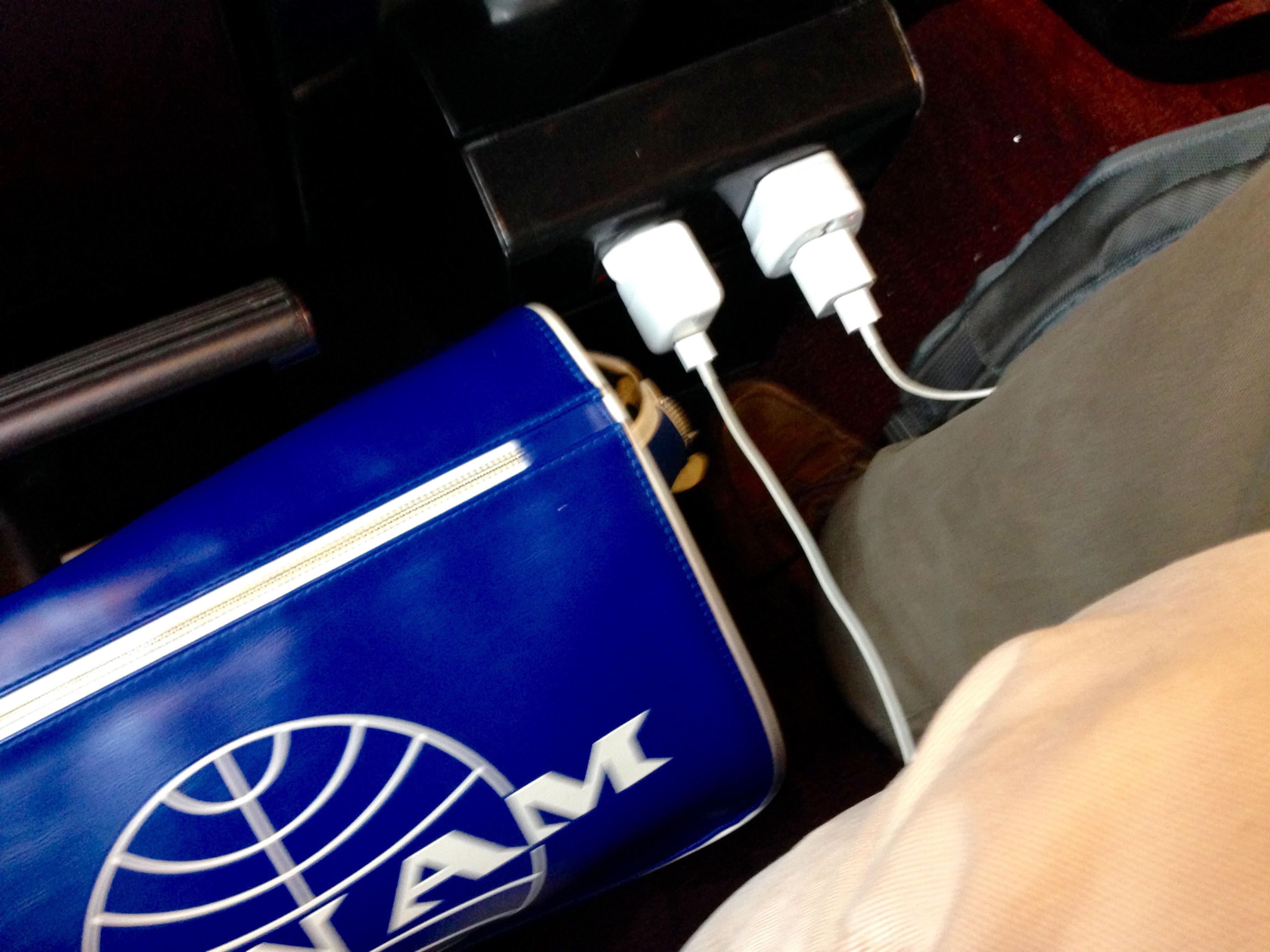 The internet service was speedy and enabled my Partner F and I to avoid conversation and engage in a non-stop Facebook and Instagram session while onboard. Sigh, yes we've become one of "those" couples.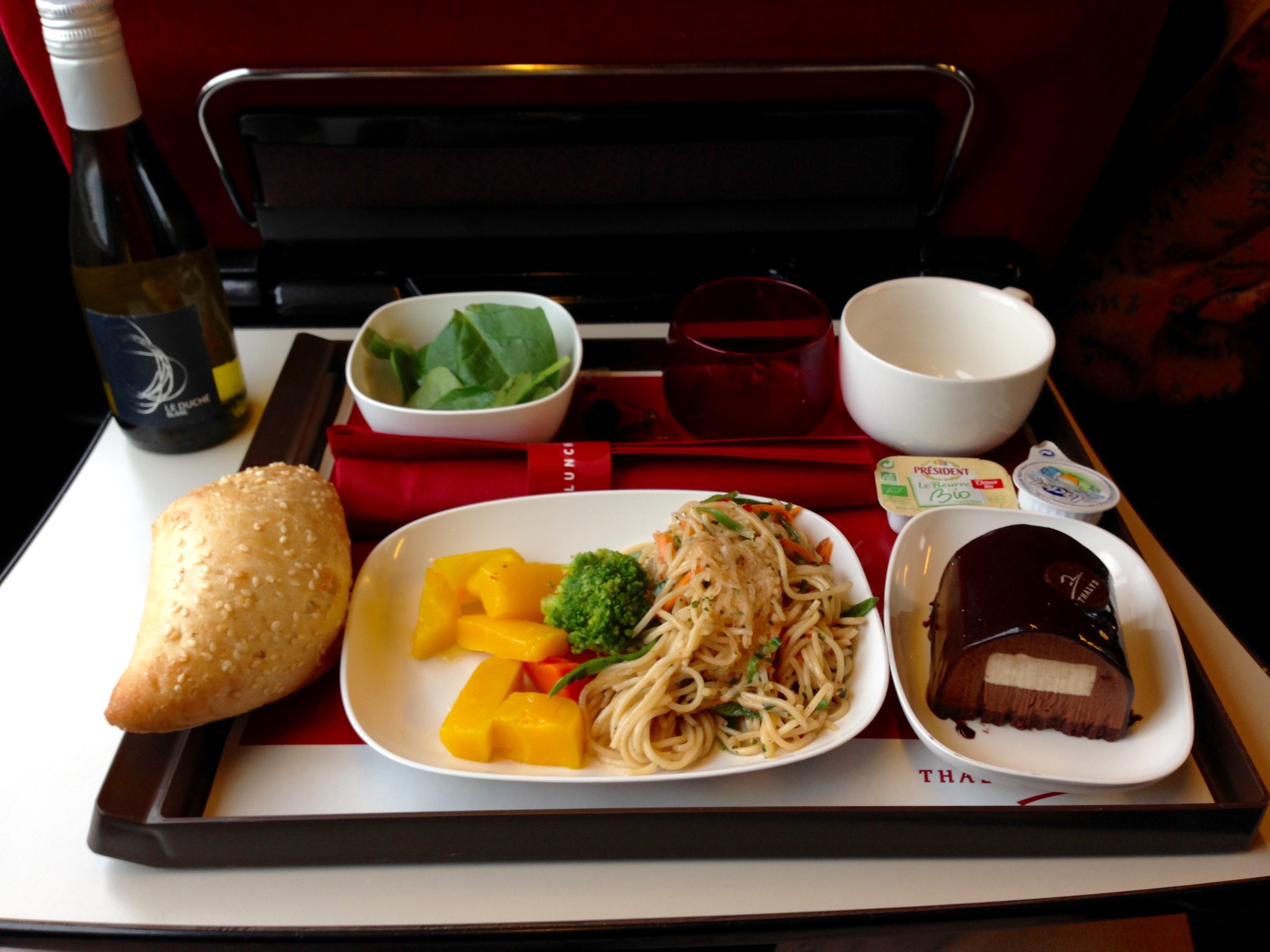 Our viewing of cat videos was interrupted by a quick lunch served at our seat. A cold pasta and vegetable dish was accompanied by a small green salad, bread and wine.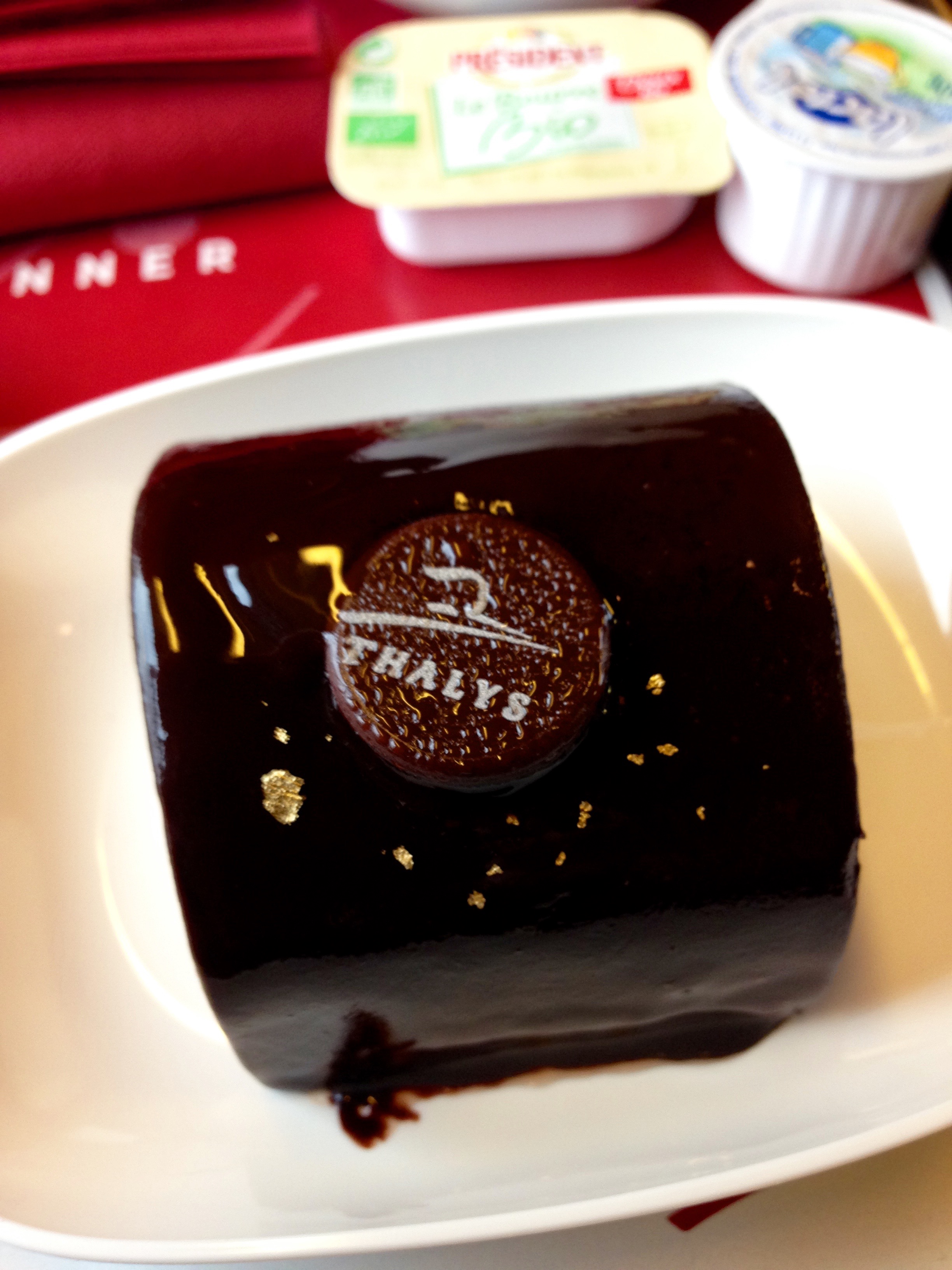 Our meal was simple but of good quality and well prepared. We also appreciated the attention to detail in the presentation and enjoyed the chocolate dessert stamped with the Thalys logo.
Before we knew it, we were soon pulling into Paris' Gare du Nord train station. Another benefit offered in Comfort 1 Class is the ability to pre-book your taxi while onboard. In theory, you're supposed to be met once you arrive. However, there was a bit of confusion and we weren't quite sure what to do once we left the train. Thankfully, a helpful train attendant who served us onboard escorted us to the kiosk where we could pick up our taxi. I found this particular service to be of limited value since taxis at the station seemed plentiful and Paris is well served by Uber.
With the sun beginning to set in the City of Lights, we were ready to celebrate New Year's Eve in Paris. Have you taken the Thalys high-speed train service? What was your experience like?