United Airlines recently announced a campaign to donate 10 million MileagePlus award miles to a variety of worthy causes.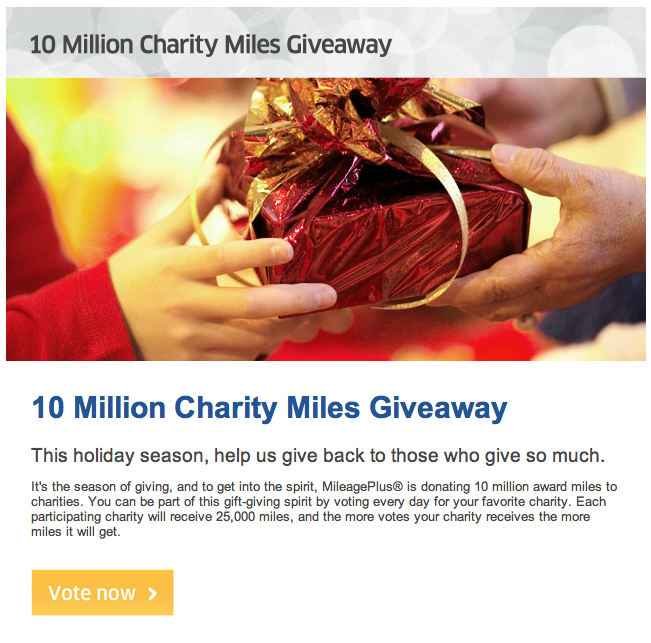 United will be donating a minimum of 25,000 miles each to 38 different worthy causes. Visitors to the airline's 10 Million Charity Miles website, will be able to vote daily for their favorite charity.  The more votes a charity receives, the greater a percentage of the 10 million miles it will be awarded.  The current Top 5 Charities are as follows:
Voting started on December 6 and will remain open until 11:59 pm on December 25. During this period you may vote once per day. The charities will receive their donated miles by January 31, 2013. Enrollment in the MileagePlus program is not required.
There are some great organizations on this list that could certainly benefit from all of those miles. During this season of giving, United's 10 Million Miles Giveaway program is a great way to channel your mouse clicks toward doing some good.