Boutique hotels often provide a mix of quirky charm, thoughtful design and personalized attention. We were able to experience all three of these characteristics during our stay last Fall at The Boxer Hotel in Boston. Although we encountered a few minor service hiccups, we enjoyed our overall stay at this friendly and well-located hotel.
Boxer Hotel Location
The Boxer is located in Boston's historic North End and just down the street from the TD Garden. The hotel is an easy walk or short cab ride to such major attractions as Faneuil Hall, Boston Common and the Old North Church. Public transportation stops as well as the city's commuter rail North Station are also nearby. The neighborhood immediately surrounding the Boxer is comprised primarily of nondescript government and office buildings. However, several restaurants and bars are just a couple of blocks away.
Boxer Hotel Check-In – Grace Under Pressure
We were in Boston to attend a family wedding. Quite a few of the wedding guests were also booked into the hotel and the front desk associate checking us in made a special effort to try and group our party together in nearby rooms.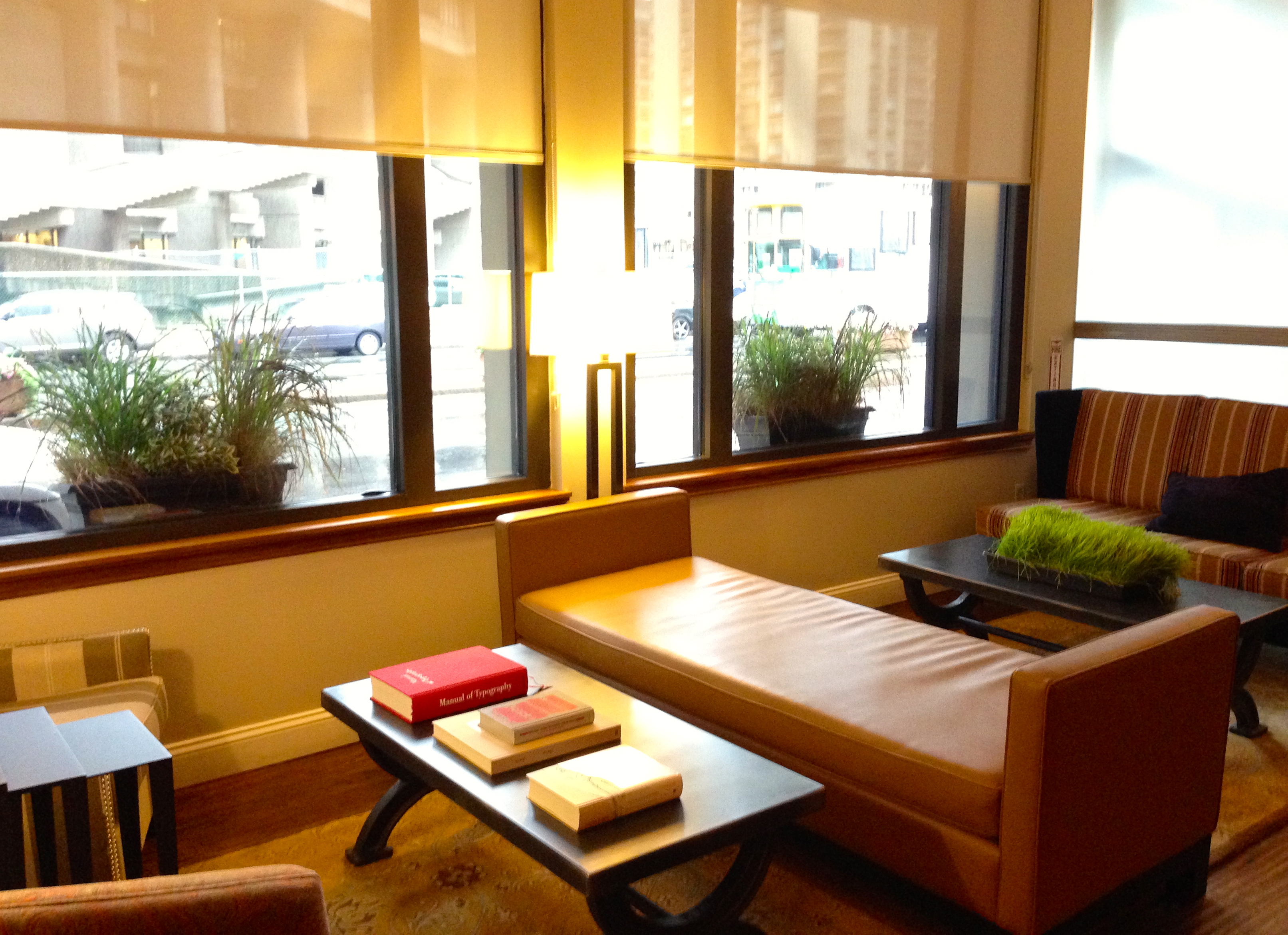 Although ultimately, he was unsuccessful in doing so, he was patient, friendly and professional throughout the whole process. His earnest and customer service oriented approach paralleled that of the rest of the youthful hotel staff we encountered throughout our stay.
Boxer Hotel Public Spaces – I Feel Like I Should Be Smoking A Cigar
The Boxer Hotel is located in the unique wedge-shaped Flatiron Building which was constructed in 1904. The hotel's esthetic blends traditional late 19th century style with a modern and industrial feel.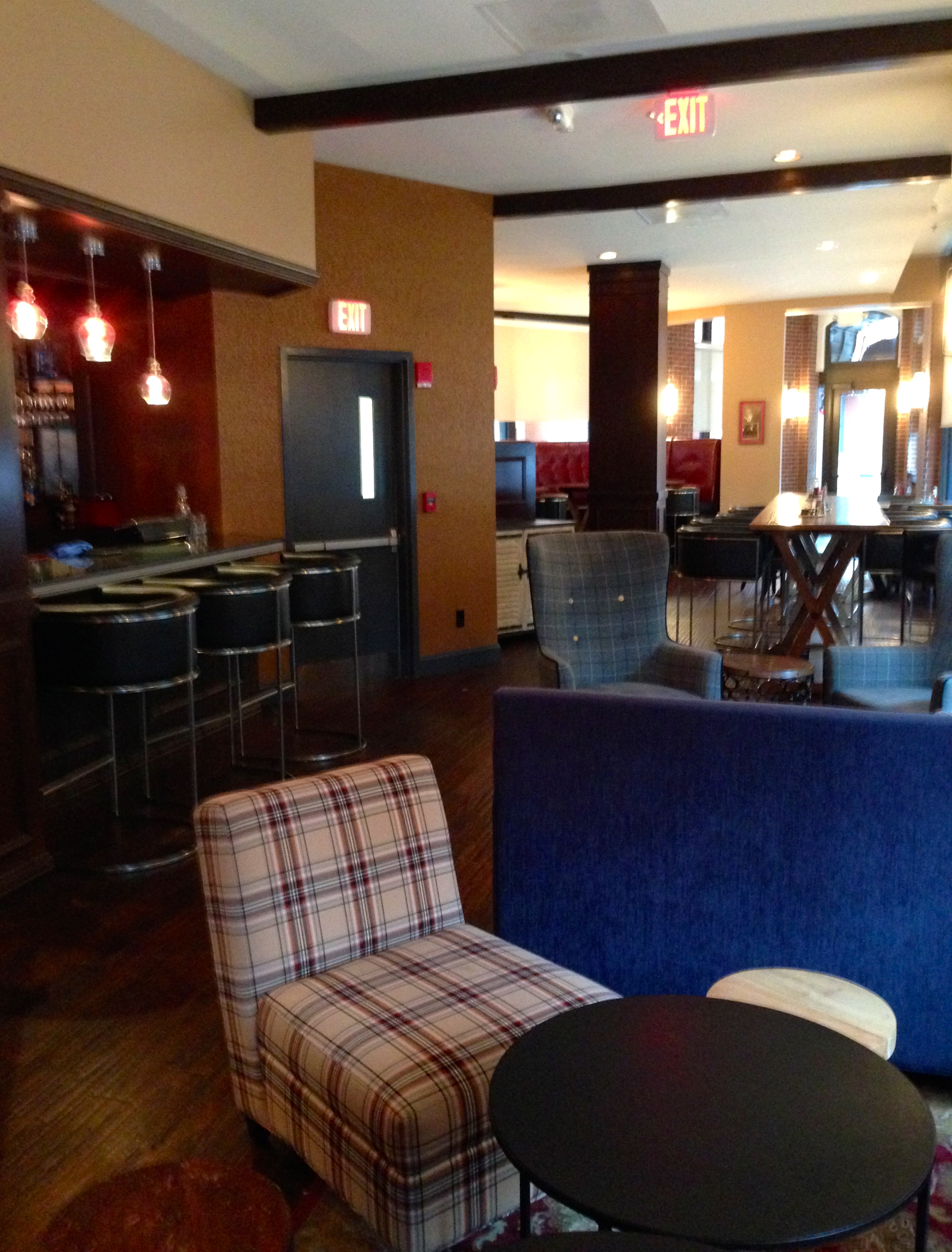 Public spaces have been designed to reference an "Old World Mens' Club" feel though the tone has been updated with clean and modern lines. The hotel provides free Wi-Fi in the lobby as well as well as complimentary wireless and wired internet access in each guest room. A computer kiosk and printer is also available for guest use.
Boxer Hotel Deluxe King Room – Jewel Box Meets Steampunk
As is the case in many boutique hotels, our room had "just enough" space but not a lot of room to spare. Although our Deluxe King Room was small, it was well-designed and efficient.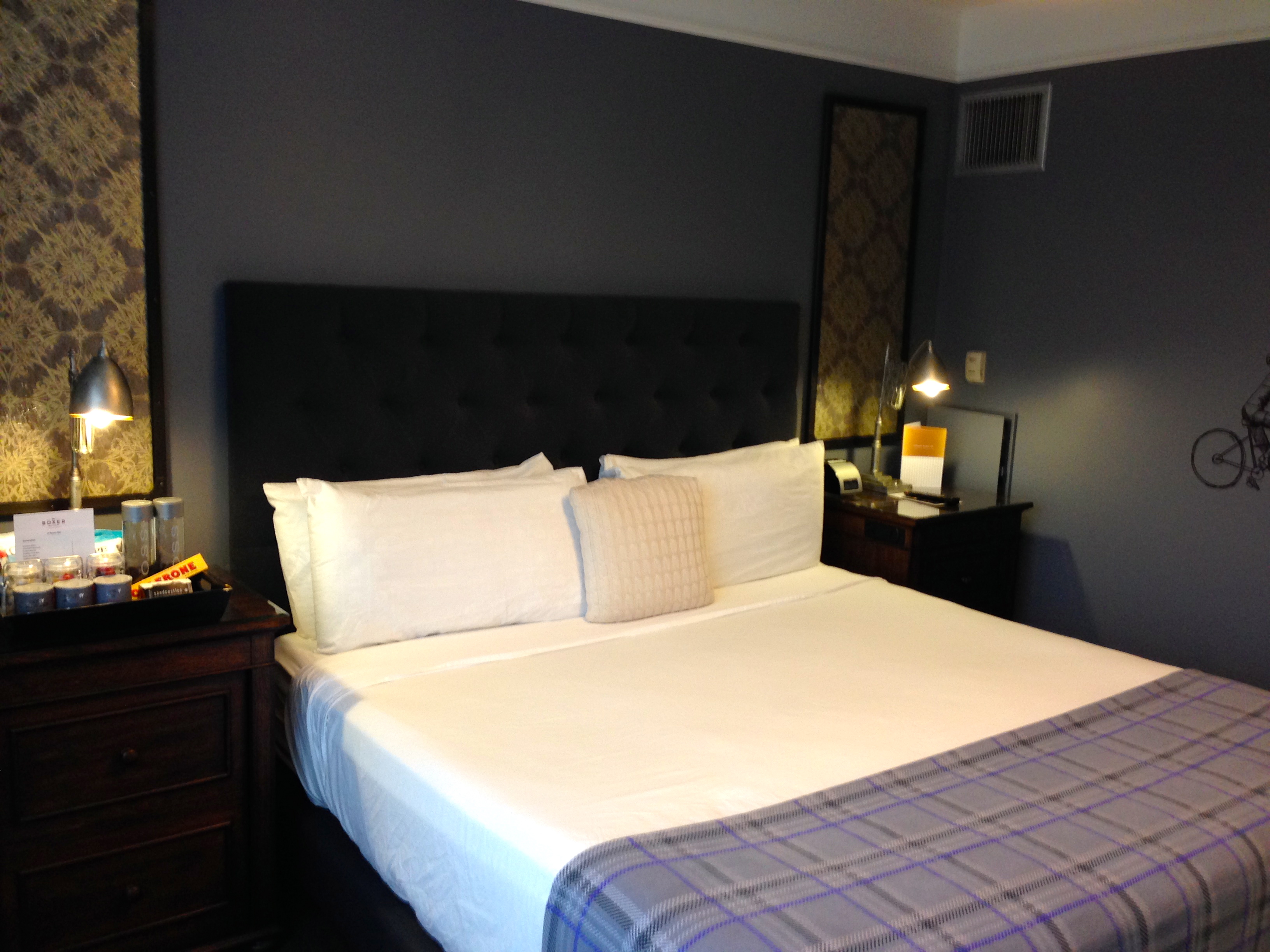 Rooms in the hotel are decorated in tones of blue-gray complemented by dark wood finishes. Although the room's look was "dark" it felt cocooning and I often found myself wishing I had the time to curl up for a nice nap.
The industrial accents of the hotel's design appear again in the wrought iron accents of the combined desk area and open closet / storage unit.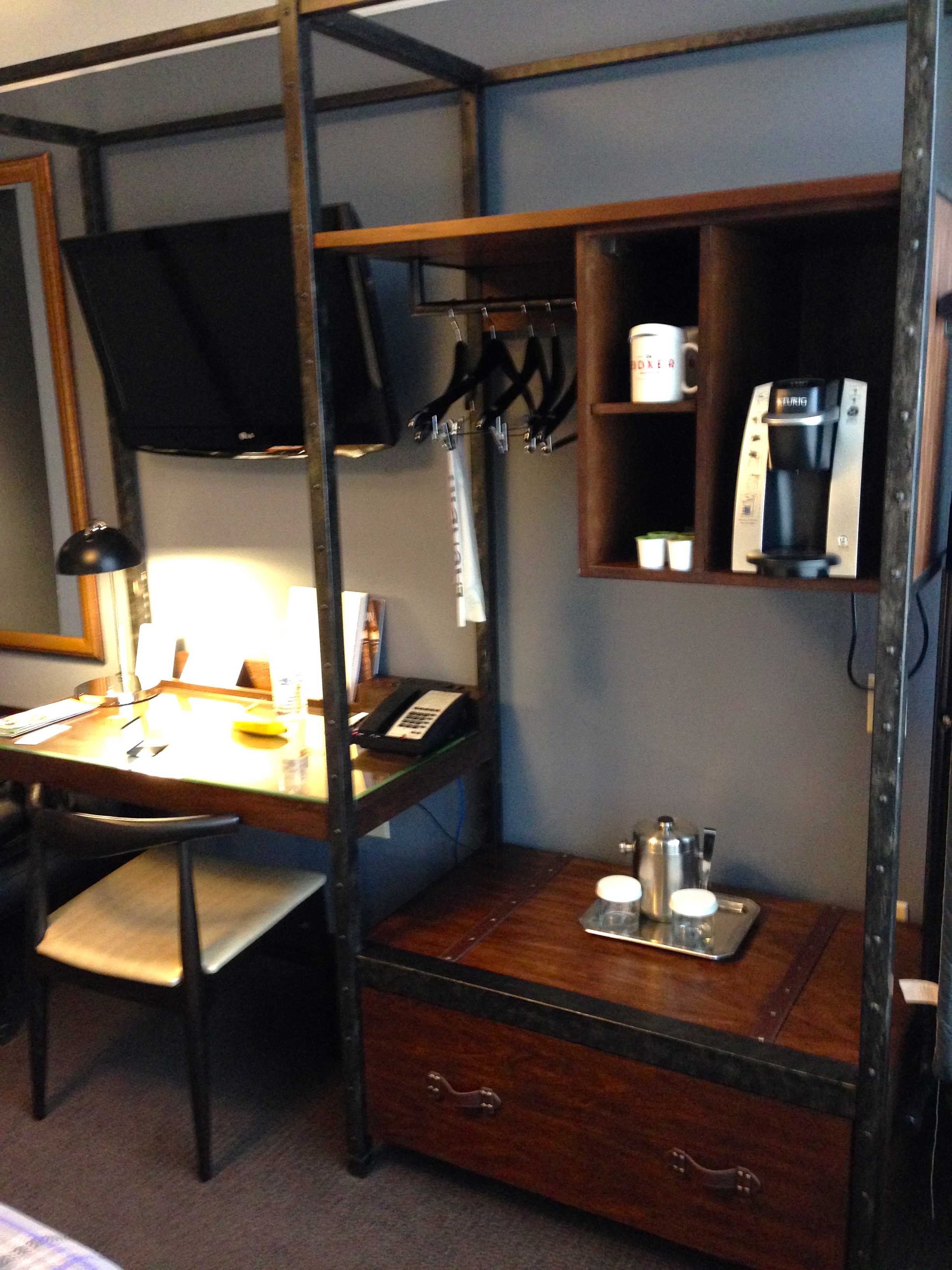 Storage space seems limited but should not be too much of an issue if you're only staying for a couple of nights.
The hotel provides free Wi-Fi in the rooms along with an iPod Dock …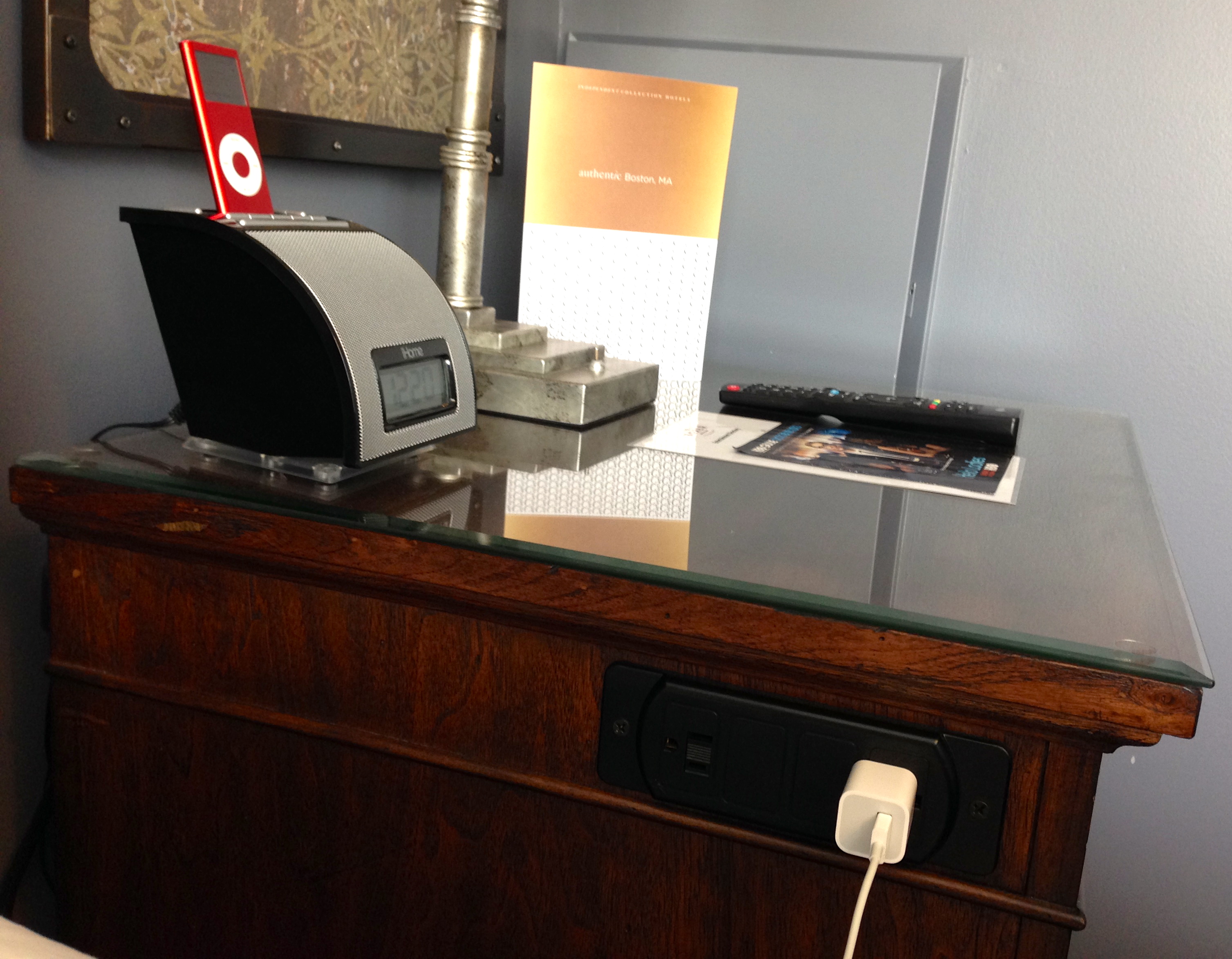 … as well as conveniently located electrical outlets.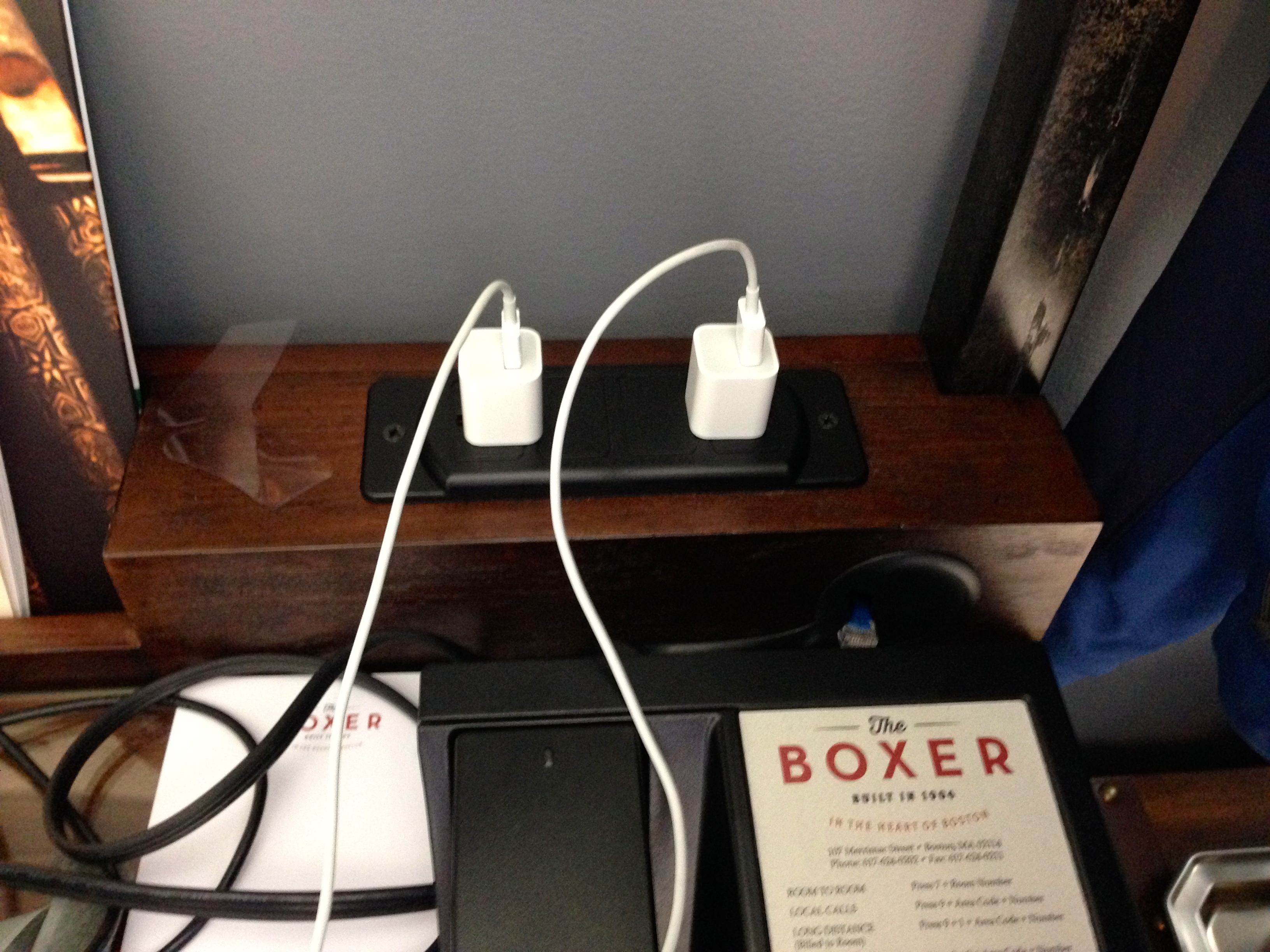 The bathroom was small but functional. The white walls and marble-look ceramic tile were nicely complemented by dark wood accents and brushed metal finishes. I did find, however, that the sink seemed a bit small.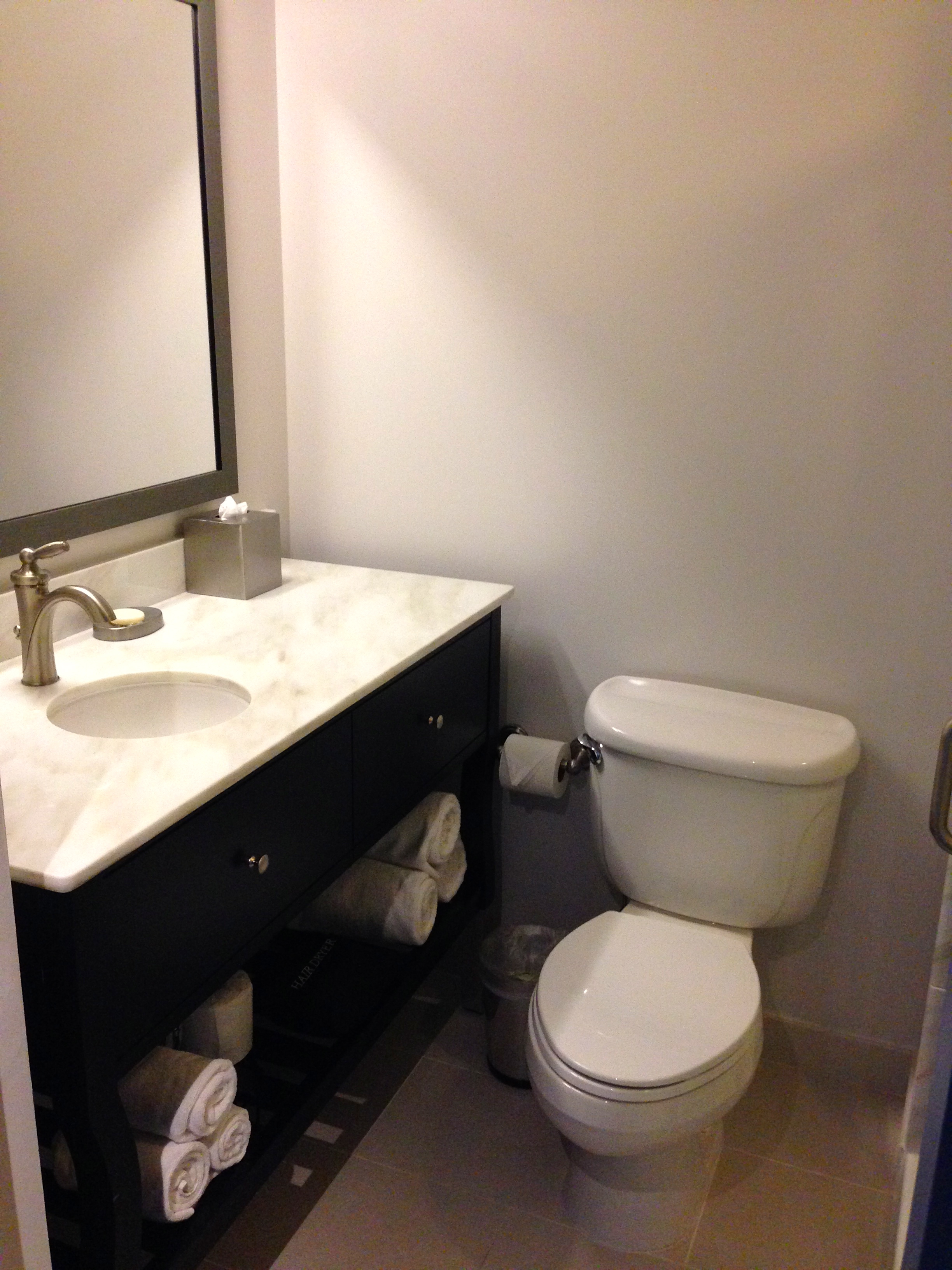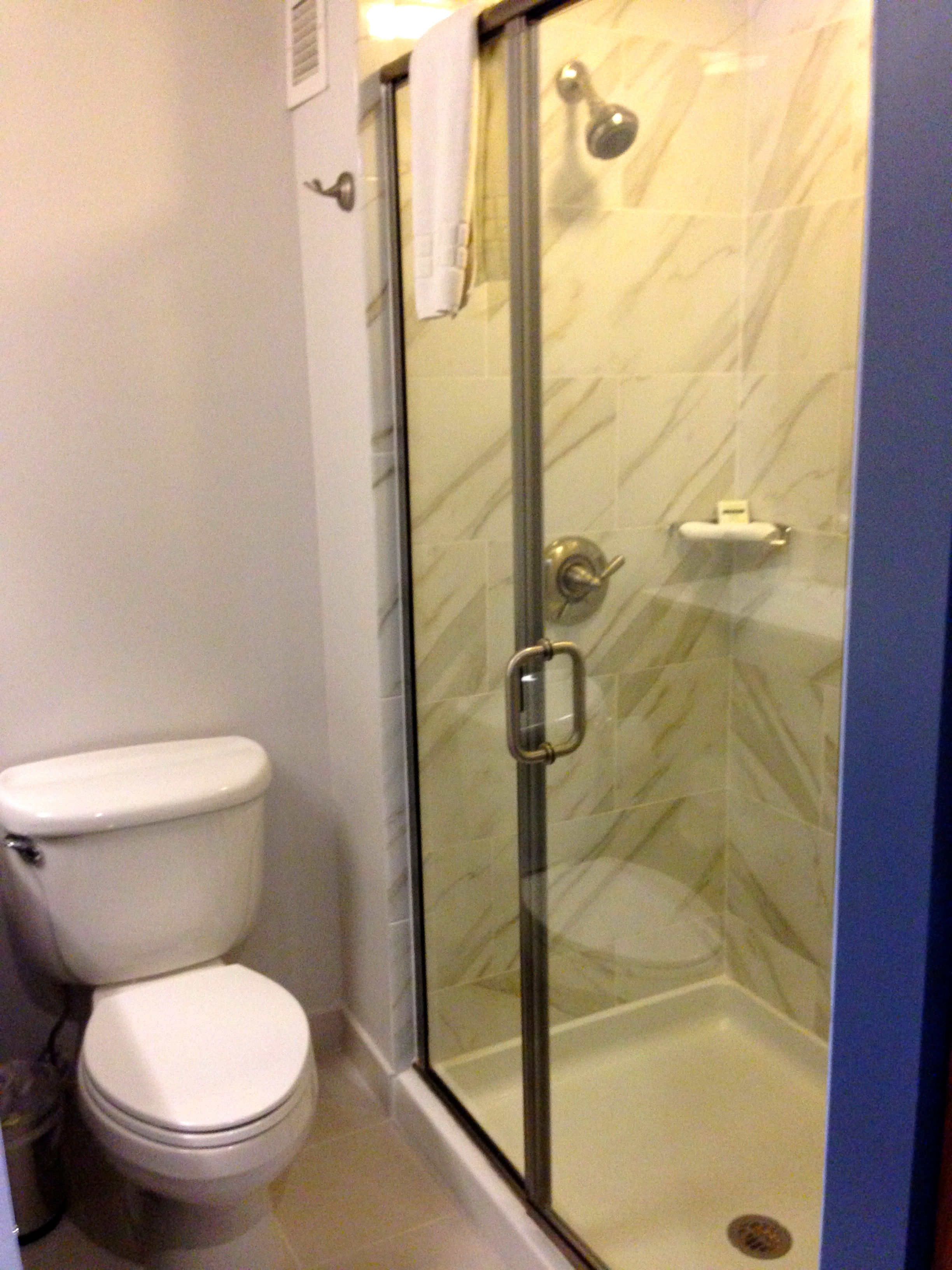 We didn't have a tub in our room. However, the shower stall was a reasonable size and the water pressure was strong.
Room for Improvement – Character Leads to Quirks
It's important to remember that sometimes a stay in an historic property has its trade-offs. In addition, to the "jewel box" sizes of the rooms, another annoying quirk was that the building's primary elevator seemed to take forever to arrive. In addition, although I have high praise for The Boxer's eager and courteous staff, I found that service in Finch, the hotel's restaurant and bar, was pretty slow as the establishment seemed to be chronically understaffed.
Pluses Outweigh the Minuses
Nevertheless, we enjoyed our time at The Boxer and would stay here again. In many ways our experience at The Boxer had much in common with our stay a few months earlier at the Andaz Liverpool Street in London. The rooms were comfortable, the staff was friendly and we appreciated the unique character and design of the hotel.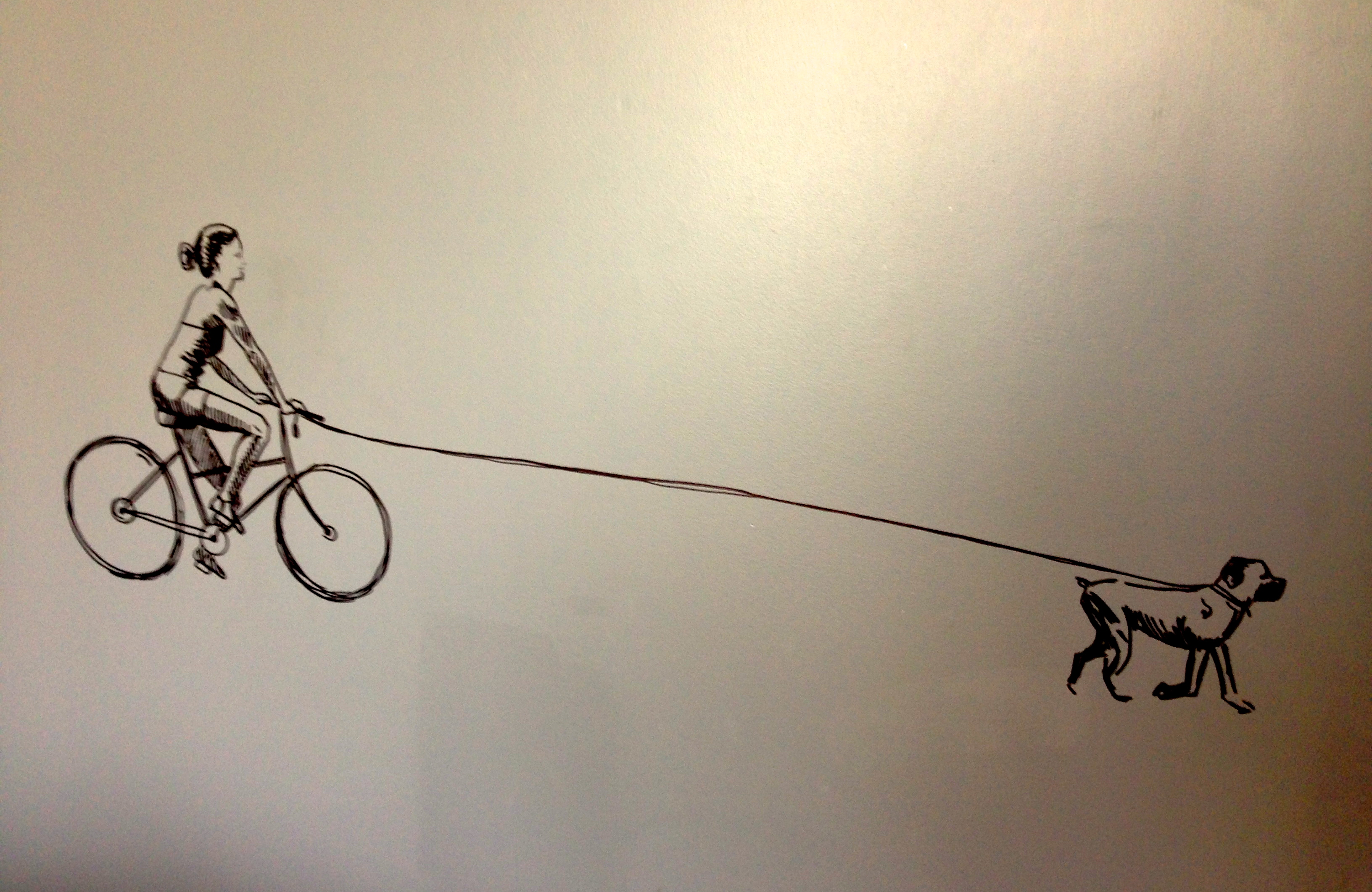 These elements are what keep us coming back to "boutique" hotels.
Have any of you stayed in a "boutique" hotel? What was your experience?