After spending a great week on the beach in San Diego's North County, I was a bit melancholy about leaving town. Fortunately, I had one last opportunity to enjoy Southern California's sunny, wide-open spaces in United Airline's new lounge at San Diego International Airport.
The 5,842 square-foot United Club is located is located on the upstairs Mezzanine level of the airport's newly expanded Terminal 2 West.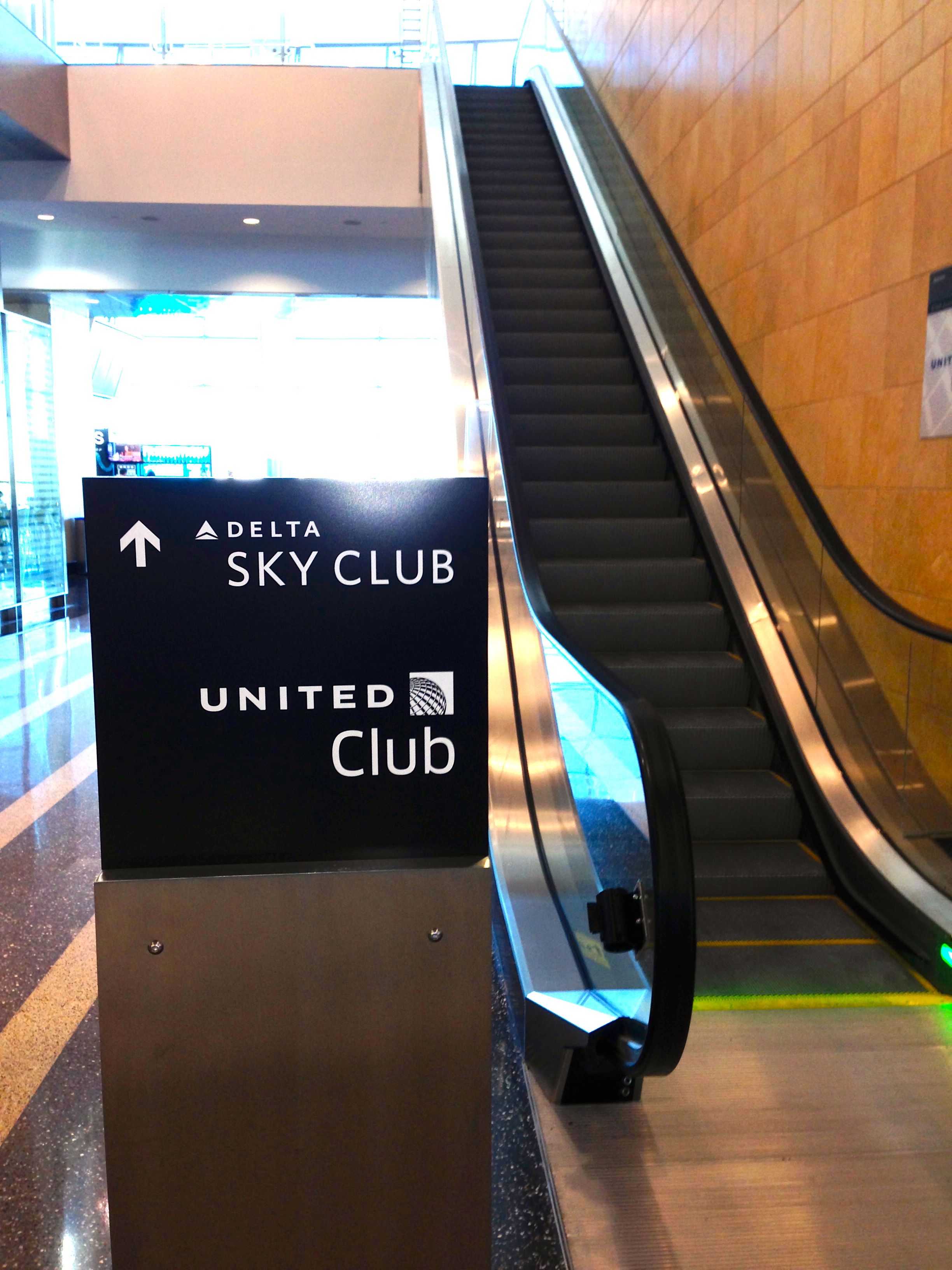 Immediately past the check-in desk, is the Club's modern bar area.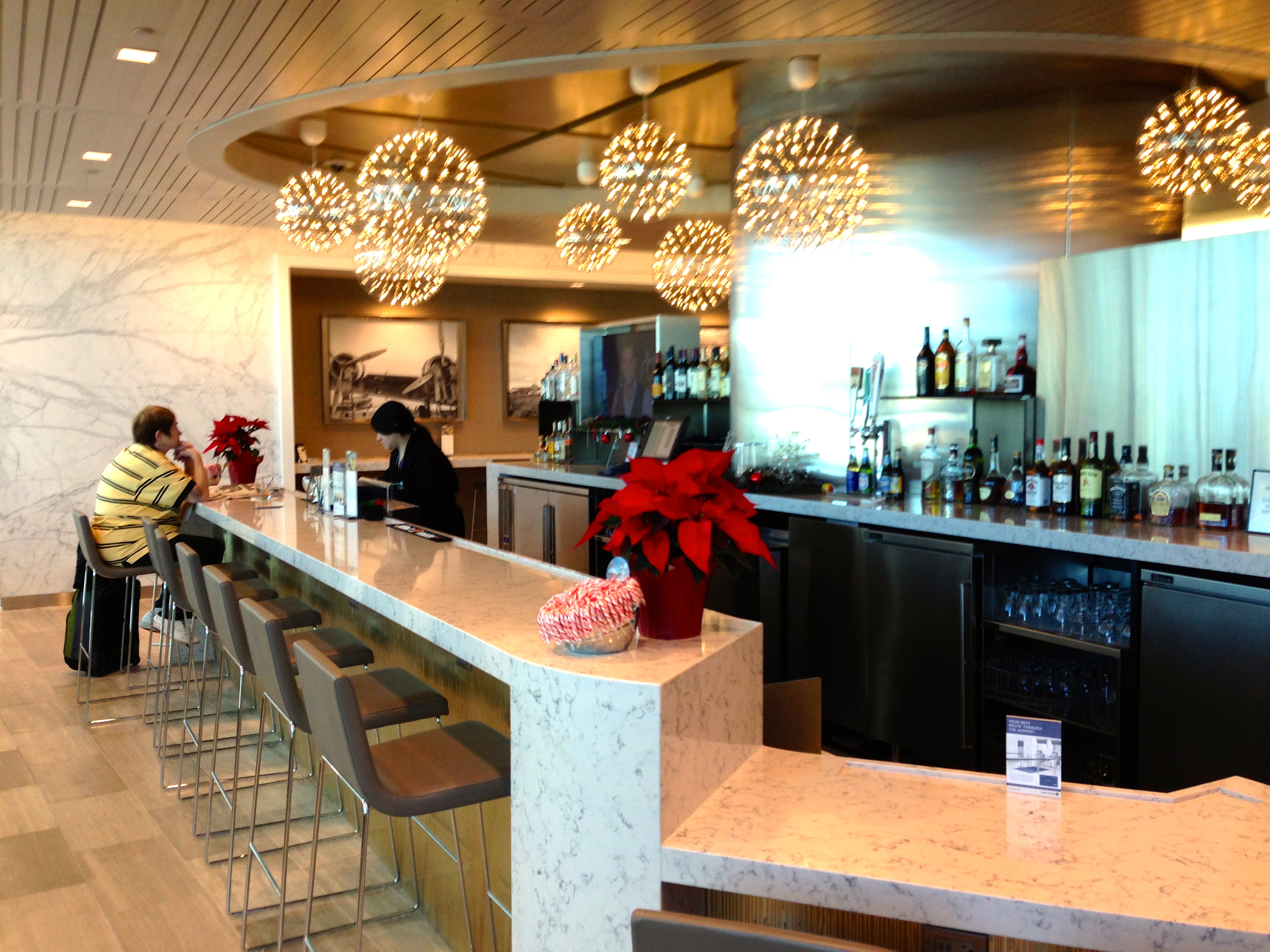 The San Diego lounge is the third club to feature the airline's new design concept. Clean-lined modern furniture complements the space's beige, cream, grey, stainless steel and marble-look finishes. The overall feel of the place is light and airy. The color palette is calming and spa-like.
Behind the bar is a dining area with café tables and lounge chairs.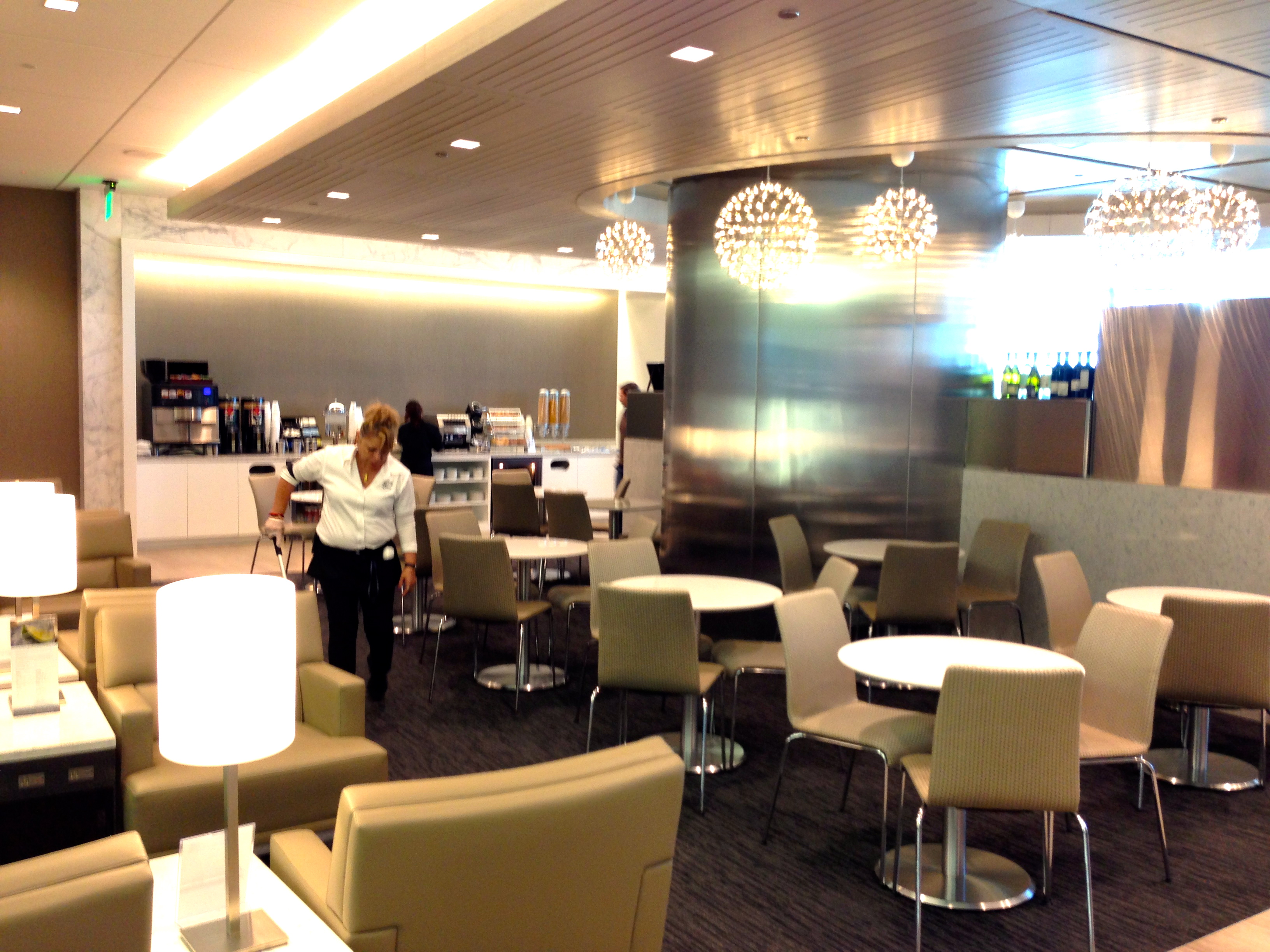 Adjacent to this space is a self-service snack area. Since we were leaving on a morning flight, the food options consisted of bagels, cereal and doughnut holes. Coffee, tea and juice were readily available. In addition, a refrigerator below the counter contained small cans of juice and milk.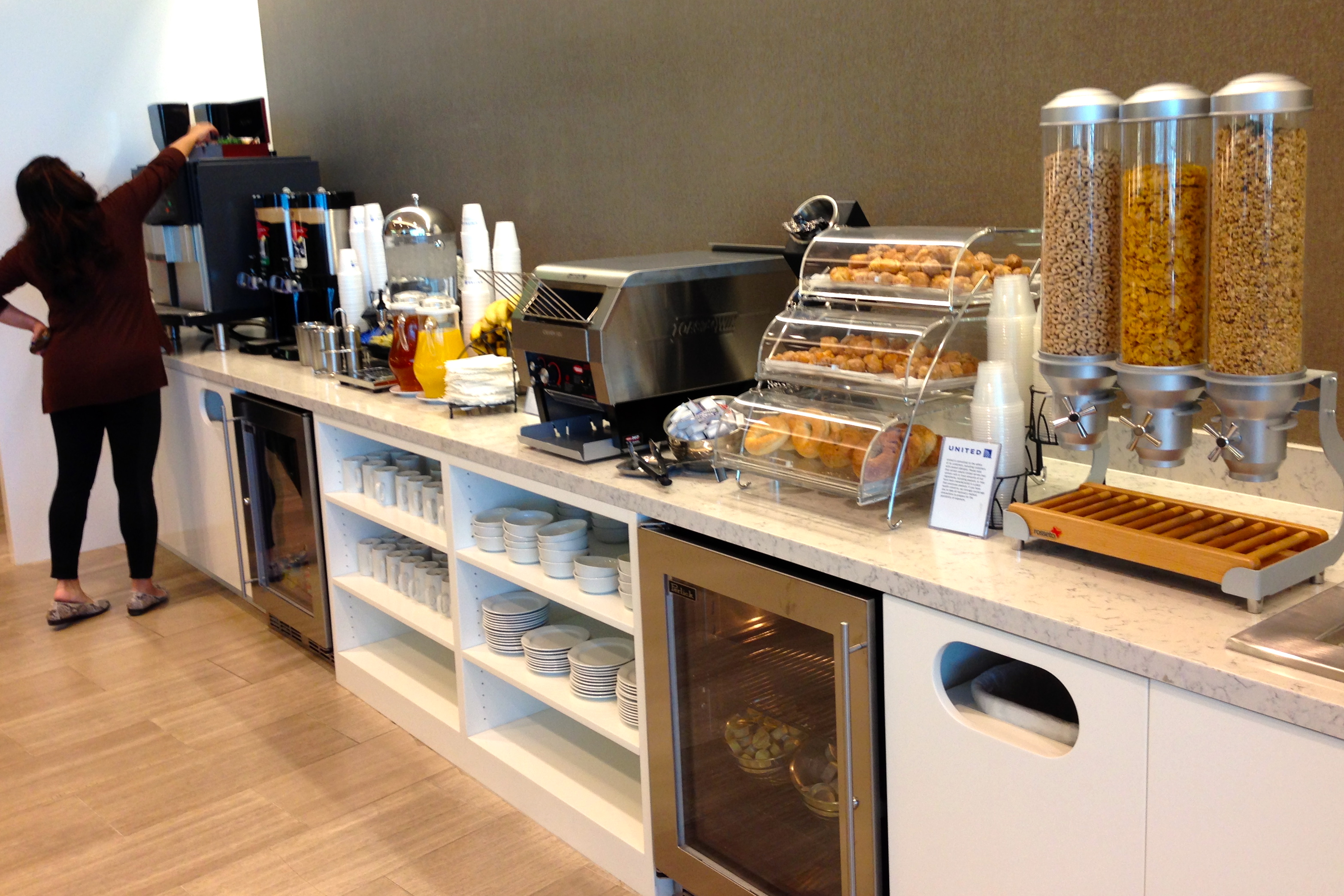 Beyond these areas, additional banquette and café table seating is available under a large vintage aviation photo.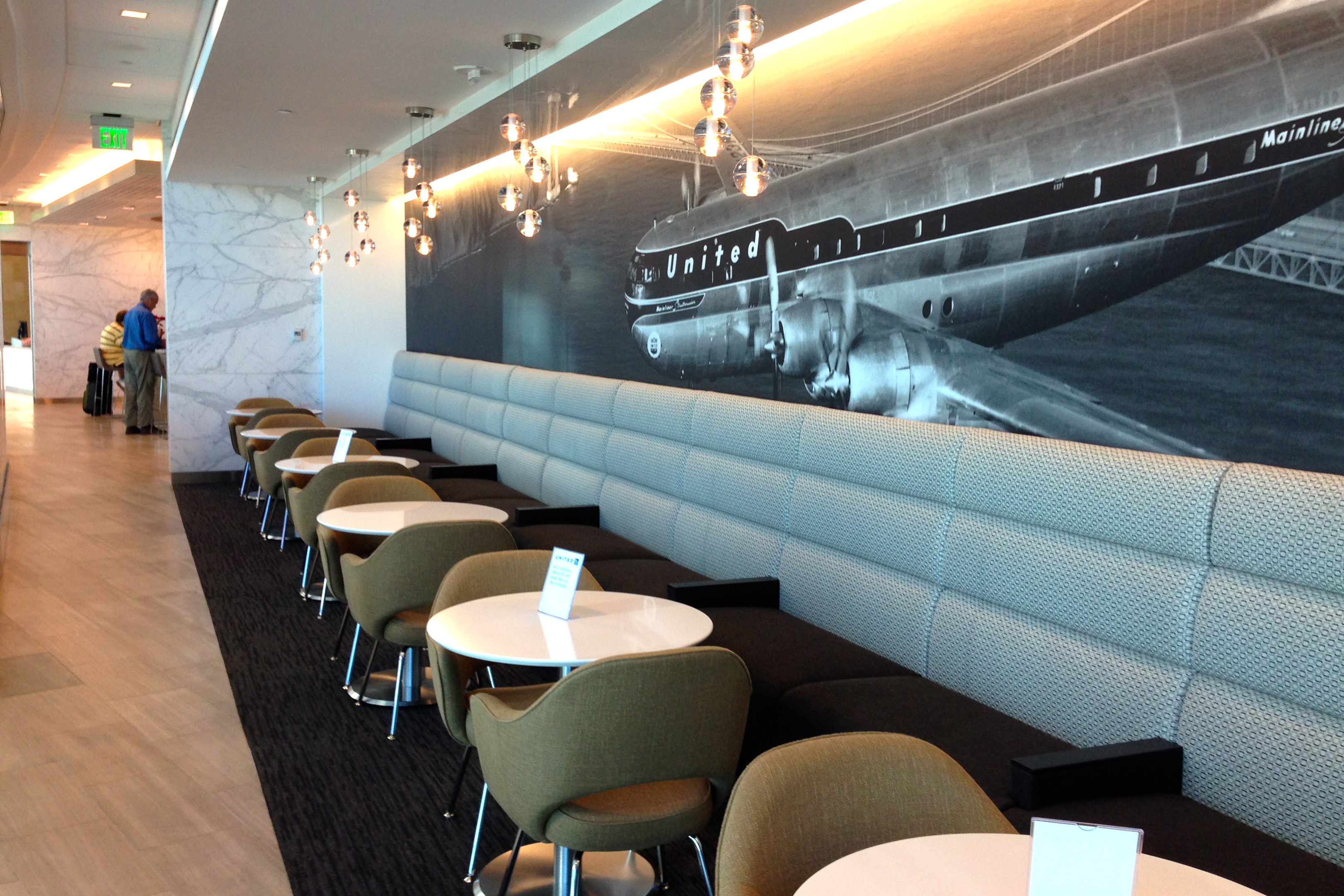 This section overlooks a wall of floor-to-ceiling windows that open out to my favorite aspect of the San Diego United Club.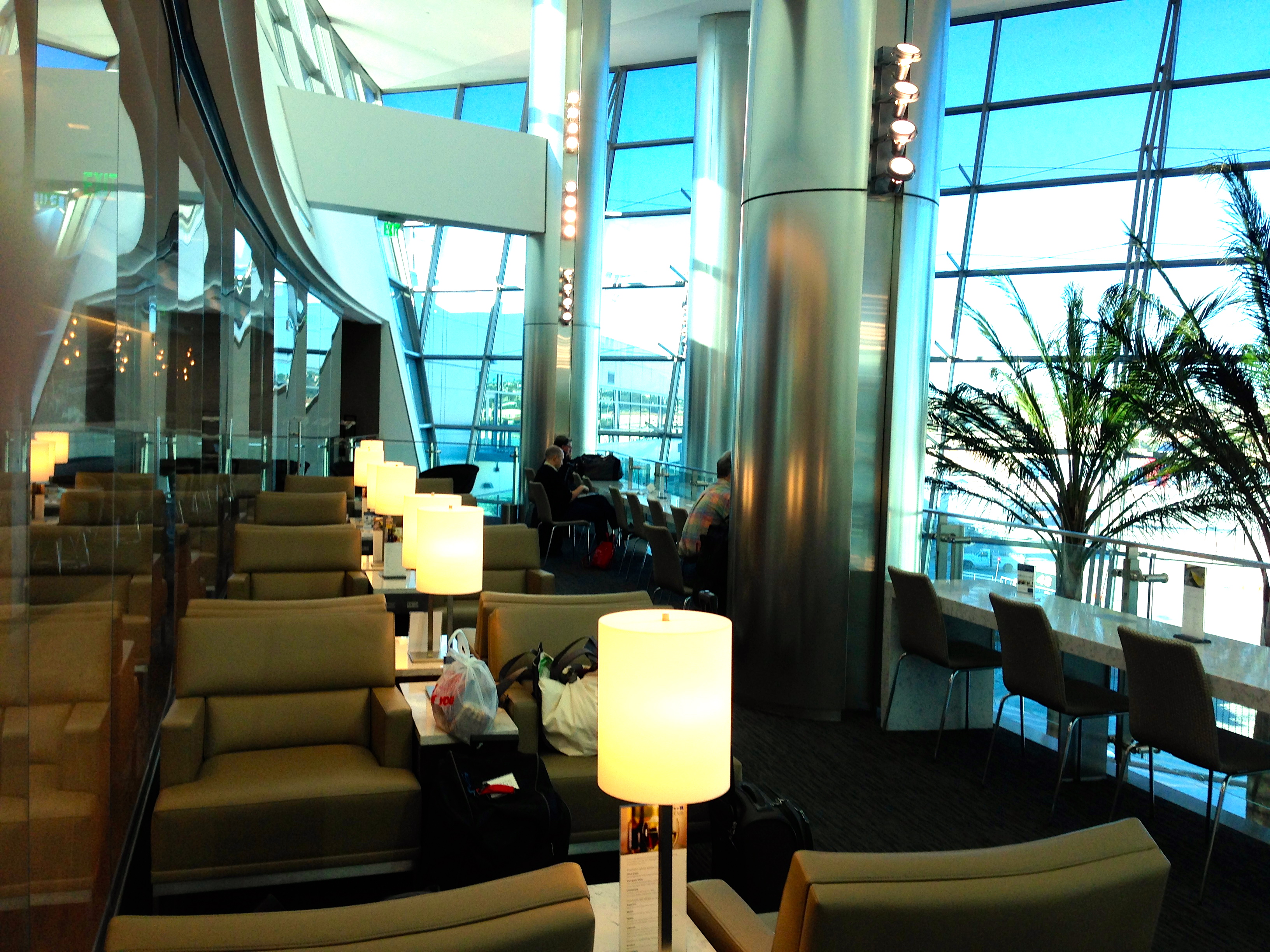 An airy terrace overlooks the terminal's new Sunset Cove atrium food court. From this Mezzanine level vantage point you can enjoy panoramic views of the airfield and the nearby Point Loma seaside community.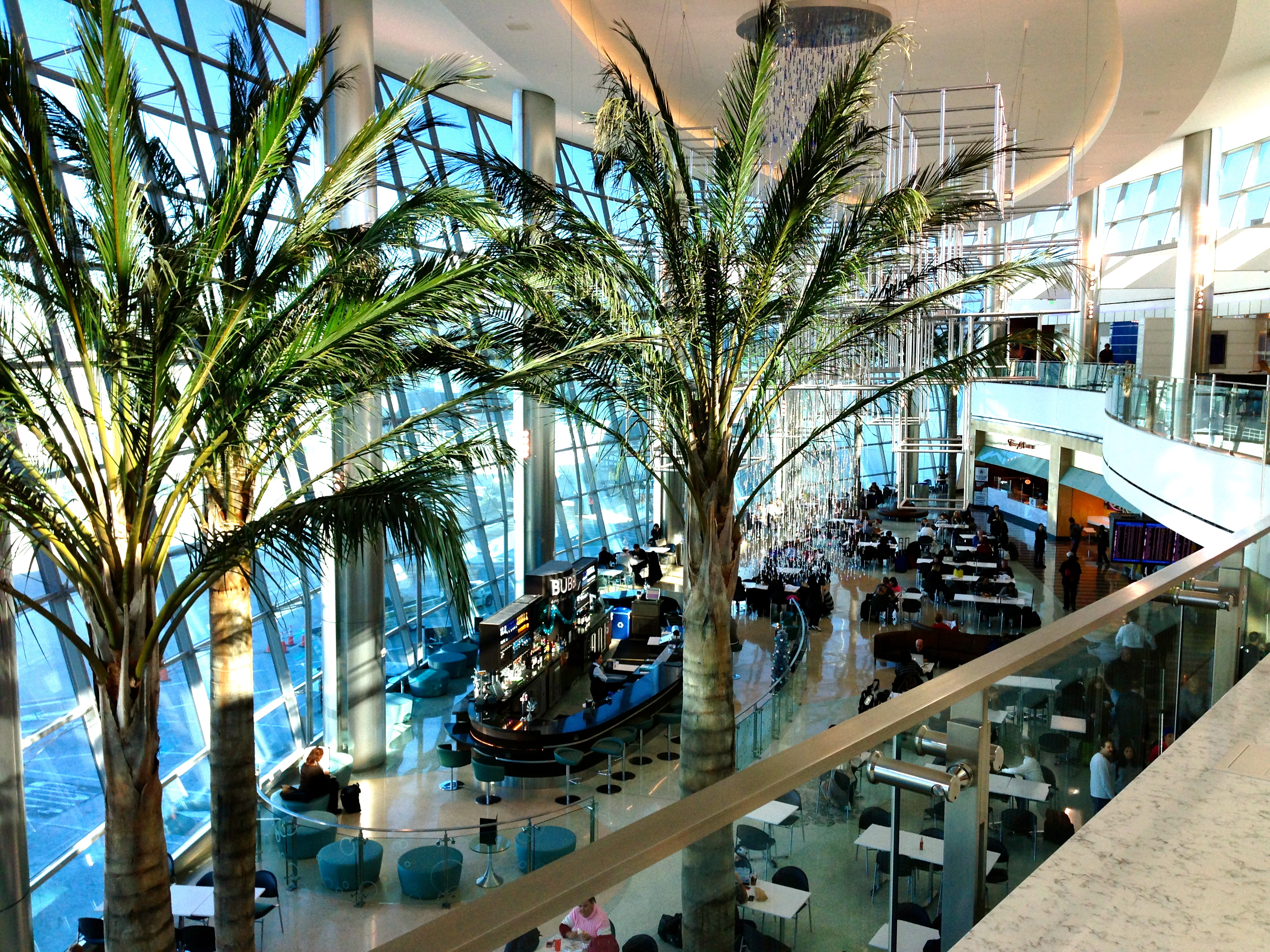 Comfortable lounge chairs with convenient access to electrical outlets are arranged in conversational groups of four.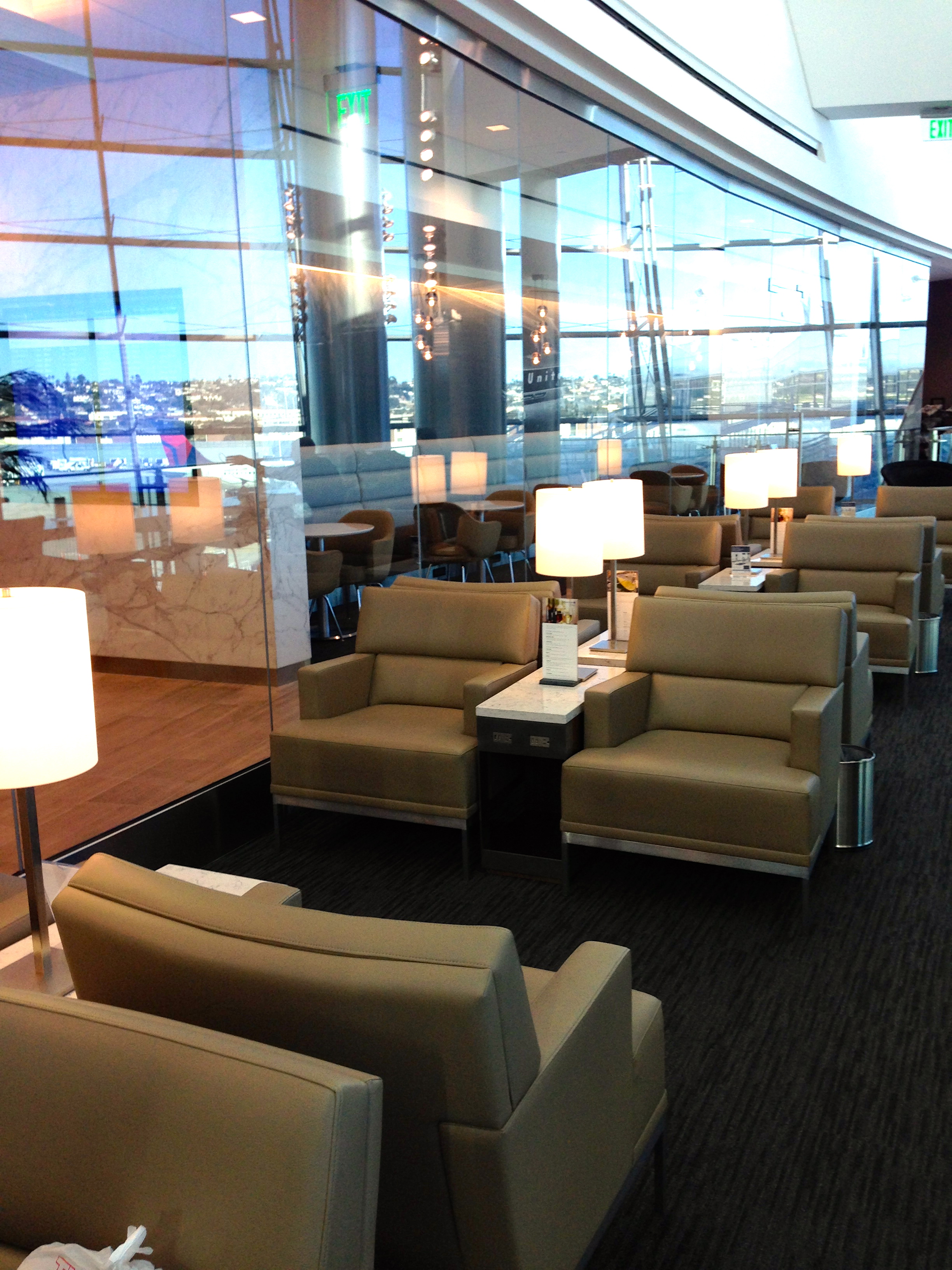 High top bar chairs provide additional seating and power ports at a countertop that runs along the perimeter of the United Club's terrace.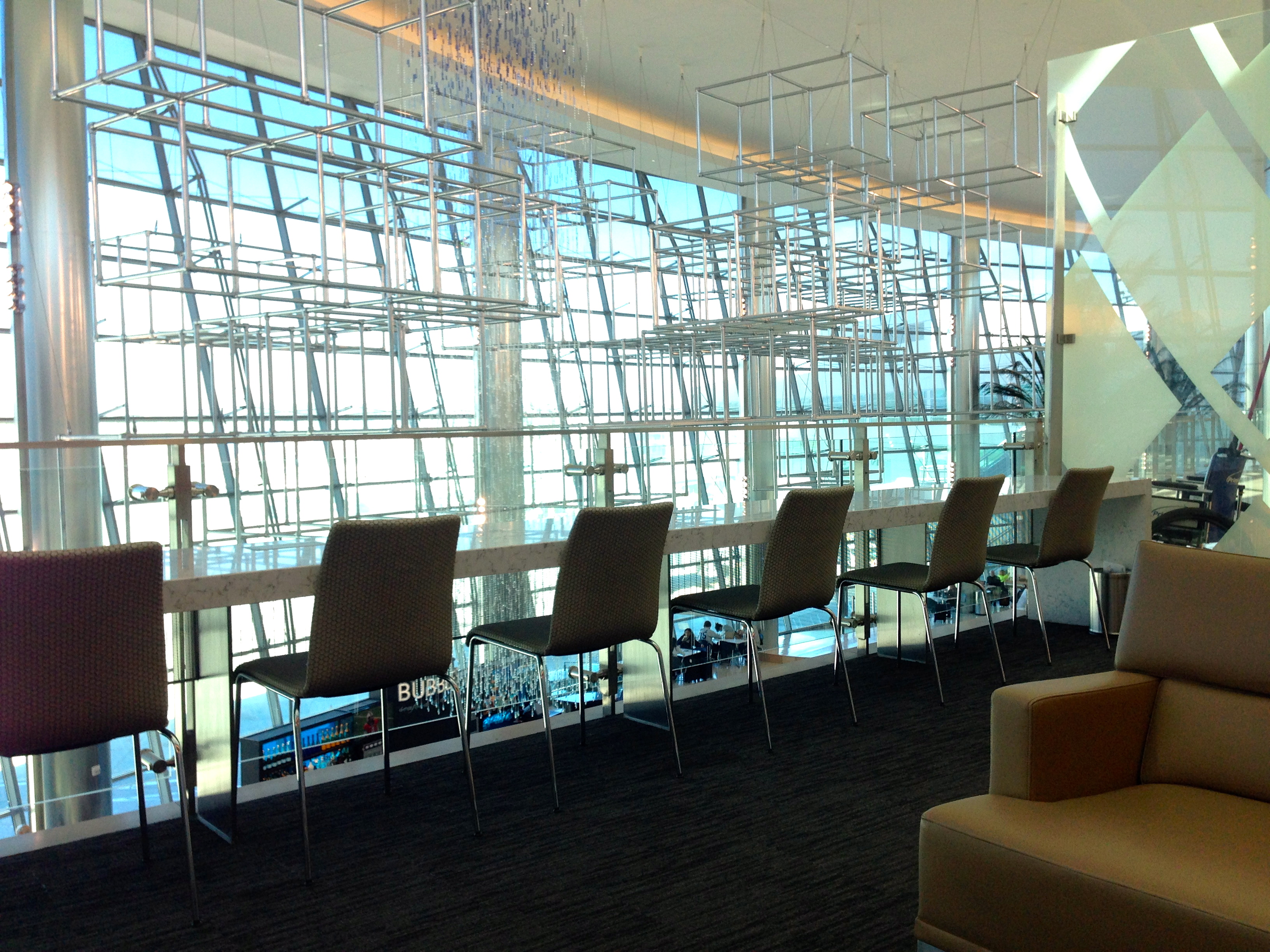 The fresh look and open spaces of the new San Diego United Club make it one of my favorite lounges in the airline's network. Have you visited this lounge before? What are your thoughts?