Anyone who takes a lookat my Instagram or Facebook pages might get the impression that I never eat at home. Yes, I'm one of "those people" constantly taking pictures of plates of food. However, I can't eat out ALL the time. Therefore, trips to my local grocery store are essential to taking the strain off my wallet … and my waistline!
Dining and Grocery expenses comprise a large part of my household budget. I've previously written about the importance of incorporating miles and points accumulation strategies into your daily routine (what I like to call Pointing). Thankfully, there are several credit cards that offer everyday spending bonuses for these categories.
For example, recently American Express announced several new bonus categories and benefits (effective June 1, 2015) for its Premier Rewards Gold card.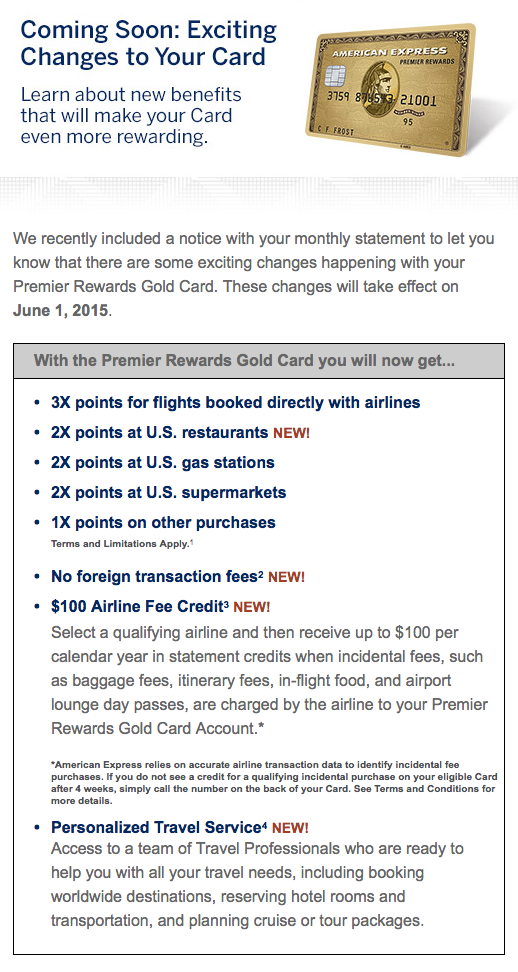 What's particularly noteworthy is the introduction of a 2X points spending bonus on Dining. Along with the existing double points I earn on groceries, the new benefits associated with this card makes it a more powerful tool in my Pointing arsenal. There are also several other cards that offer spending bonuses in these categories. Here's a chart that summaries some of your other options: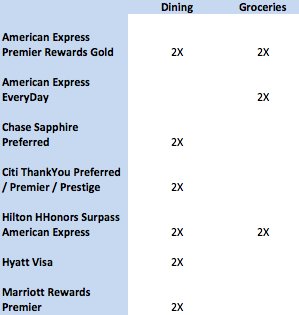 However, what makes the American Express Premier Rewards Gold Card special is that it earns you Membership Rewards points which are one of the major flexible points currencies. Not only do such points provide you with a variety of redemption options, but they also serve as a hedge against future award program devaluations.
The Chase Sapphire Preferred and various Citi ThankYou cards also offer a variety of spending bonuses. However, the additional benefits and bonus categories make the Premier Rewards Gold Card a compelling option for any Pointers interested in focusing their spending on just one or two cards.
So whether you're dining out …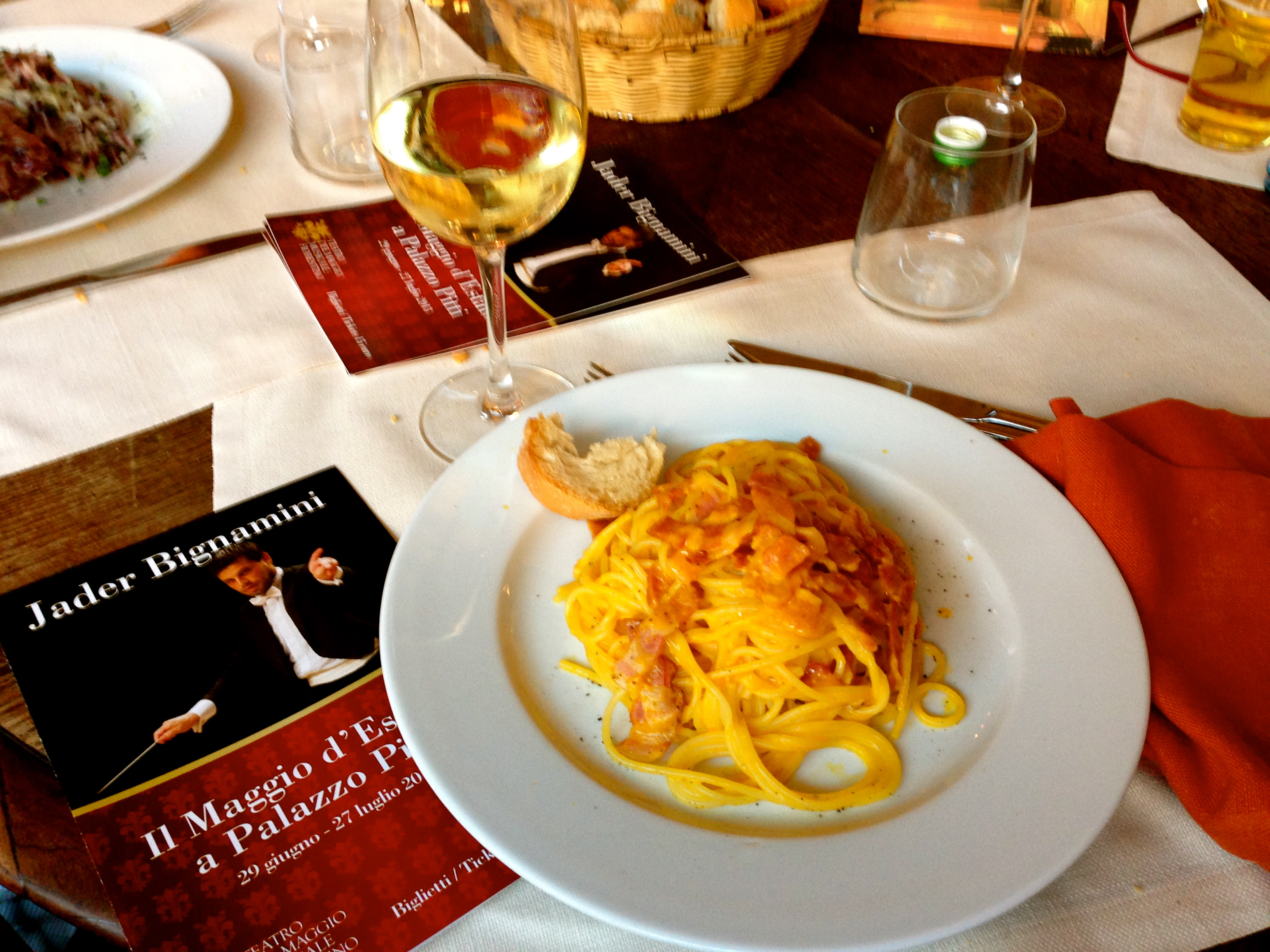 … or just hitting the wine section at Whole Foods …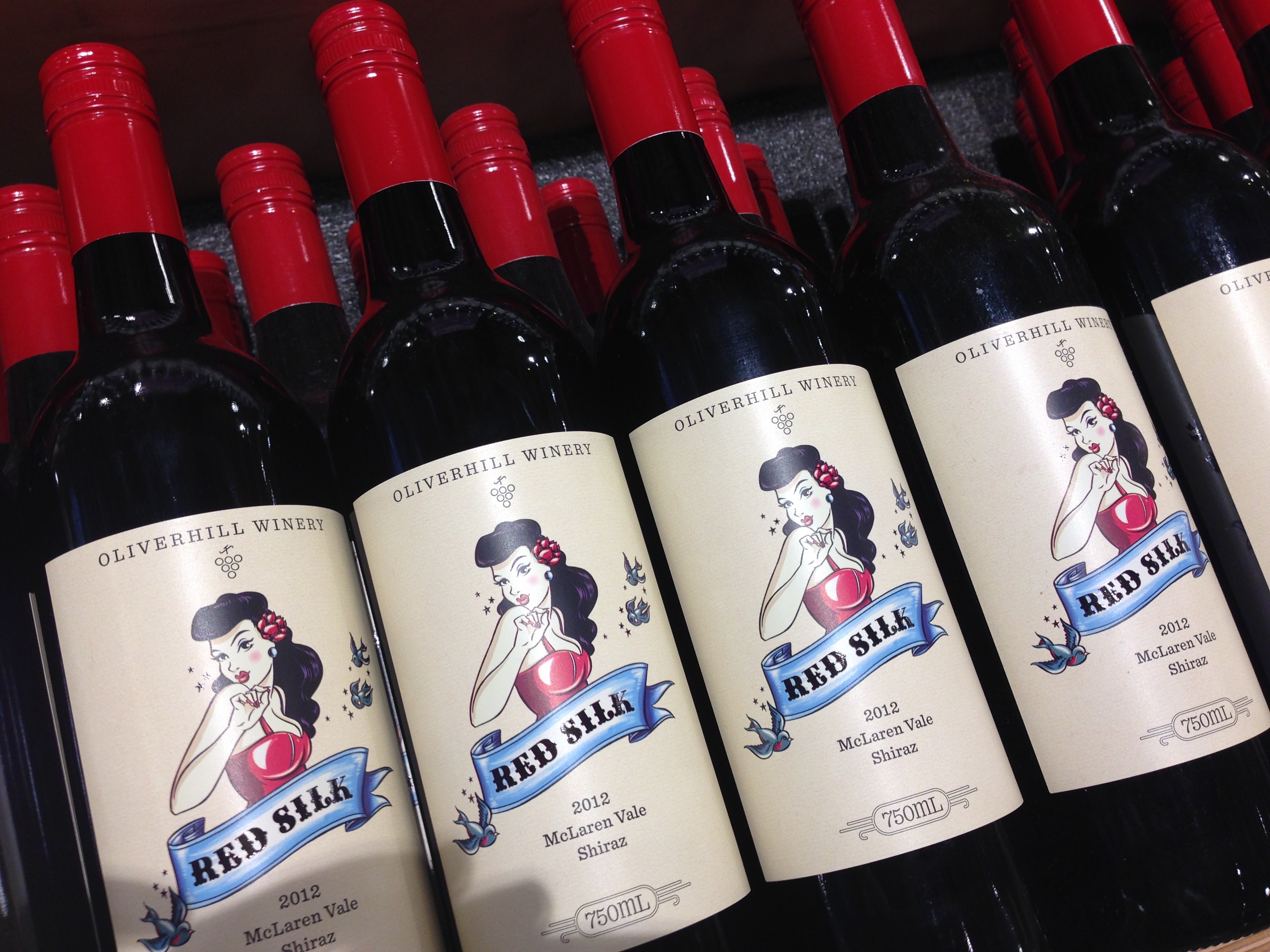 … make sure you're armed with the right card to maximize your points earning. Have I missed any cards on my list? Are there are other cards out there that offer points bonuses for dining and groceries?
Disclaimer: Please bear in mind that I am NOT a professional financial advisor by any means. My discussion of credit card strategies or other financial matters are based on my own personal experiences and financial situation. In addition, I am not an employee of any of the financial institutions that issue the cards discussed nor do I receive any compensation for discussing these products. The reader is solely responsible for any financial actions that he/she may choose to undertake.