Periodic devaluations of miles and points programs are a fact of life (check out my Burn Points Baby Burn post for a further discussion of this topic).  If you're going to play the Pointing "game," you should be aware that one day you can wake up and find one of your "anchor" loyalty programs will suddenly be worth a whole lot less (as happened to me with the recent United Devaluation).  However, there are ways you can blunt the impact of these occurrences.

Specifically, you can participate in a loyalty program that doesn't lock you into a single airline or hotel brand.  As I try to hedge against future potential devaluations, I've found it useful to direct my spending towards accumulating the following "Points Currencies."

Ultimate Rewards points can be transferred on a 1:1 basis into the following airline and hotel loyalty programs: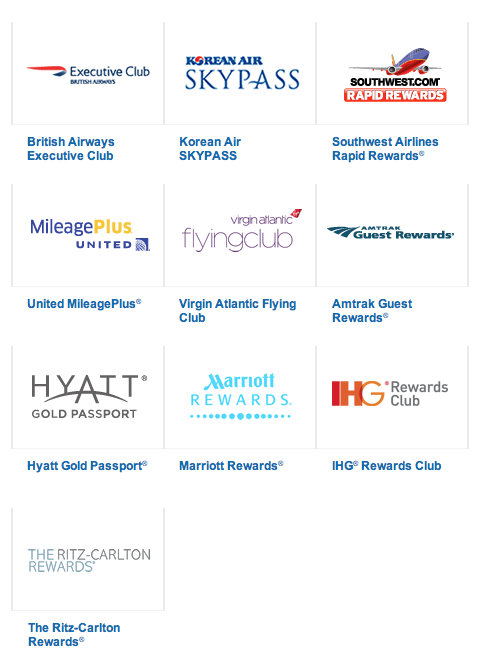 In addition, you can choose to transfer your points to yourself, spouse or domestic partner.

The great thing about the Starwood Preferred Guest program is that you can redeem Starpoints at over 1,100 hotels & resorts in nearly 100 countries worldwide. Starwood has a broad geographic footprint and brand diversity. The major Starwood Brands include Sheraton, Westin, W Hotels, Le Meridien, St. Regis, Four Points and several others.
You can also transfer your Starpoints (in the majority of cases on a 1:1 basis) into the frequent flyer programs of the following airlines: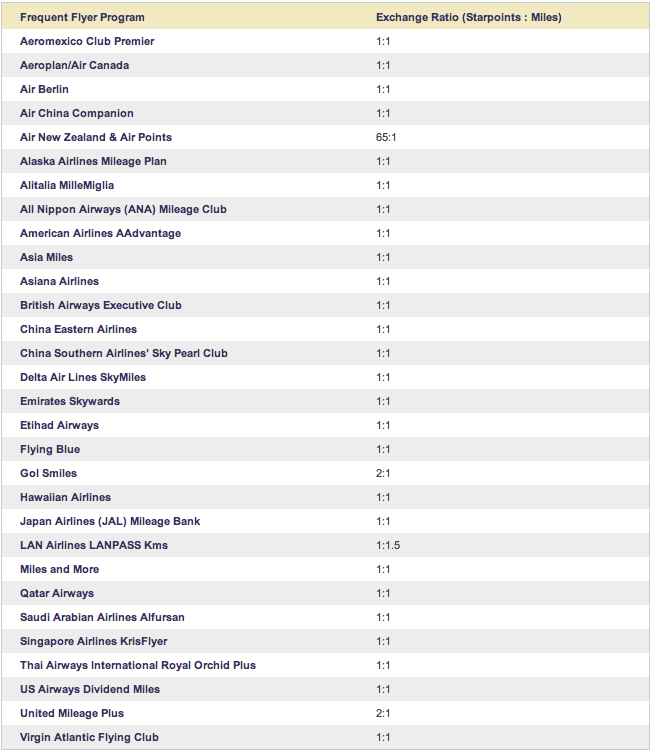 Plus, for every 20,000 Starpoints you transfer you receive a Bonus of an additional 5,000 points!  In addition, the Starwood Preferred Guest program offers a Member-to-Member Transfer feature.  This allows a member of the same household to move Starpoints between accounts.  The terms for such a transfer state "Both accounts must have been active with the same address on each for at least 30 days."

Finally, the American Express Membership Rewards program further expands your options for both airline …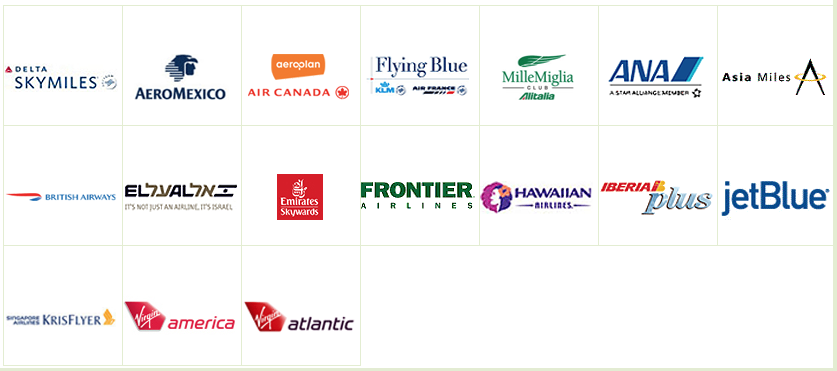 … and hotel transfer partners.

As you can see, by collecting one or a combination of these Points Currencies you not only expand your redemption options but also protect yourself by spreading the risk across different programs.  That way, a major devaluation doesn't have to be a miles & points "extinction level event."
But how do you collect these "Points Currencies"?  Stayed tuned for a couple of my future posts where I provide you with some options and ways to maximize your Pointing opportunities.
How about you? Do you accumulate any of the Big Three Points Currencies? What do you think of the programs?