Over the last twelve months I've had the experience of flying with Lufthansa in Economy, Business and First Class. Although last year was the first time I had ever flown with the airline, my experience has turned me into quite the Lufthansa Fanboy. Check out a few of my previous blog posts for my various "Love Letters to Lufthansa:"
All of my travel on Lufthansa so far has been on award tickets I claimed through United Airlines' MileagePlus program. One of the great advantages of MileagePlus is that miles earned in the program can be redeemed for travel on any of the carrier's Star Alliance partners, including Lufthansa. In addition, points earned using my Chase Sapphire Preferred Visa can also be transferred on a 1:1 basis into MileagePlus thereby increasing my Points Kitty. However, my Pointing world came crashing down around me on February 1 when United implemented a massive devaluation of its award chart.
Not only did United increase the number of miles required to fly on it's own flights, but it also created a new redemption tier specifically for it's Star Alliance partners. Under the new United Award Chart, my past Lufthansa award flights would be priced as follows:
1 Lufthansa First Class ticket from London to Chicago; connecting in Frankfurt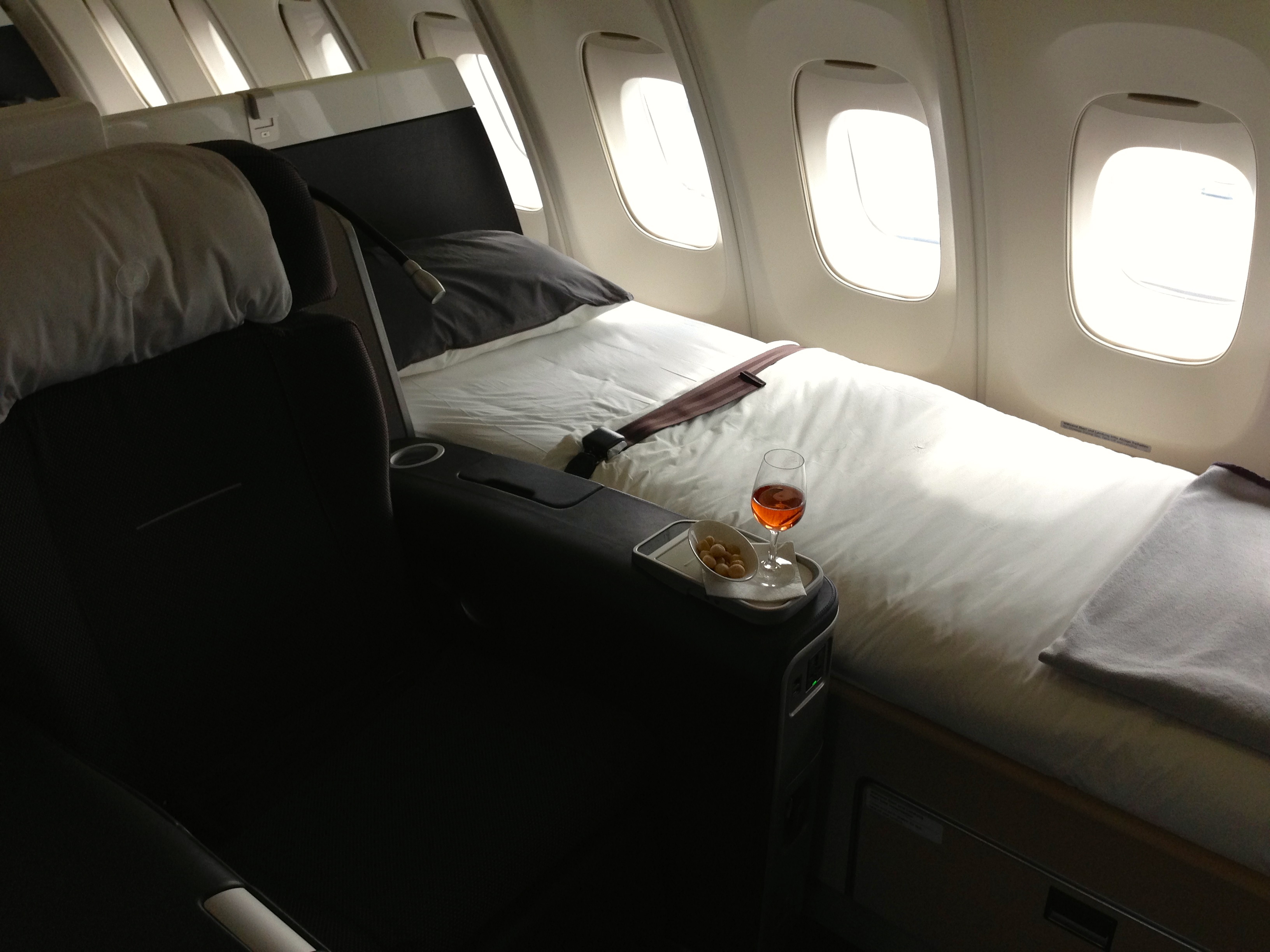 Old Award Price: 67,500 MileagePlus miles
New Award Price: 110,000 MileagePlus miles
63% increase!
1 Lufthansa Business Class ticket from Paris to Chicago; Connecting in Munich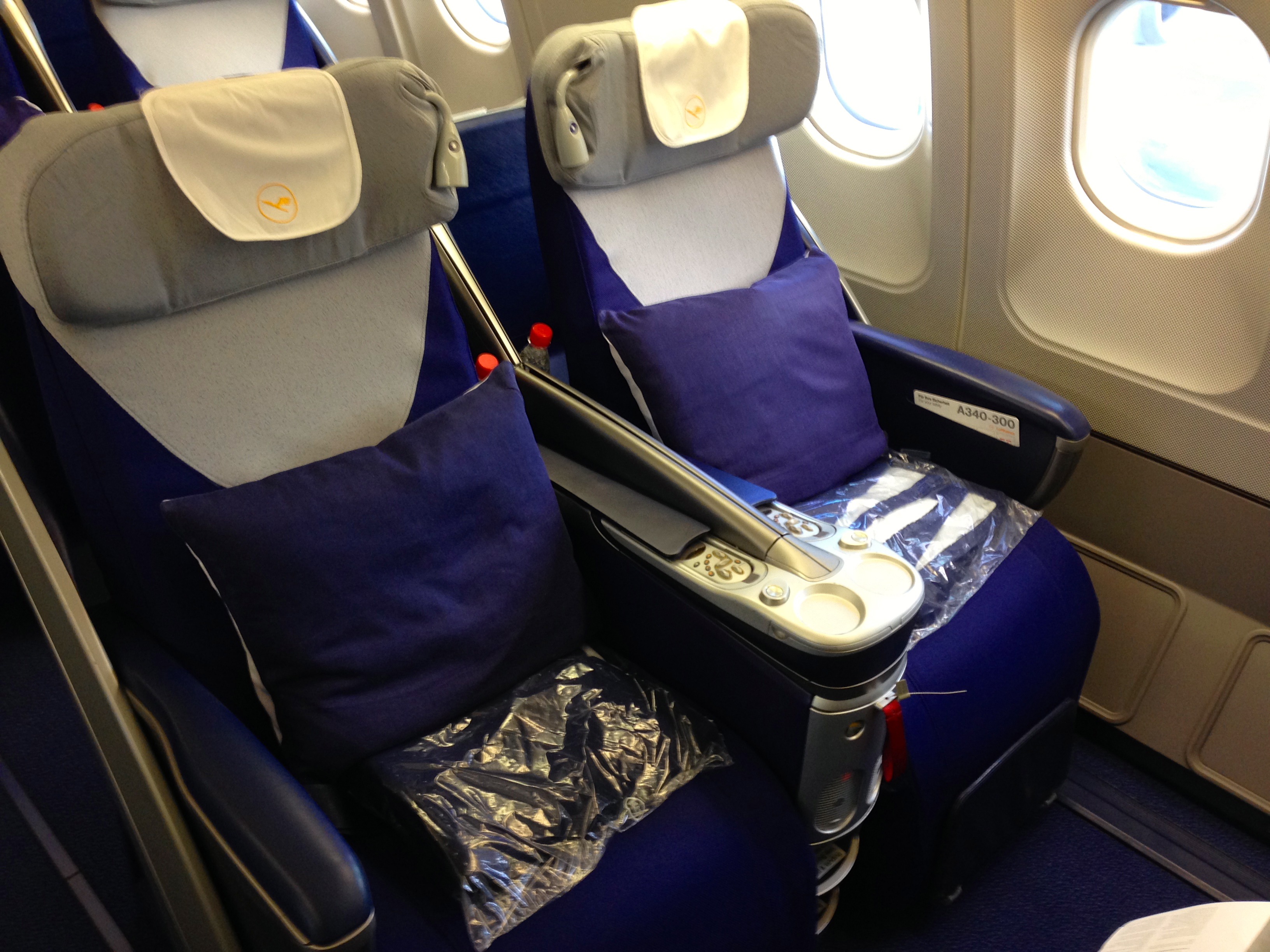 Old Award Price: 50,000 MileagePlus miles
New Award Price: 70,000 MileagePlus miles
40% increase!
As disappointing as major points devaluations can be, I have taken steps to hedge against such inevitable occurrences. In fact, I have several "Plan B's" that should keep me flying in Lufthansa's premium cabins.
The most direct route to the front (or upper deck) of the Lufthansa cabin is through Lufthansa's Miles and More frequent flyer program. Although the airline does hit you with fuel surcharges that might total several hundred dollars when redeeming an award, the advantage of the Miles and More Award Chart is better advance availability for First Class award seats and seasonal 50% off Business Class award sales.
As with other programs, one of the best ways to get a "quick hit" of a large number of points is to sign up for that airline's affiliated credit card. Currently, Barclaycard is offering a 50,000 mile bonus for signing up for its Lufthansa Premier Miles & More MasterCard. Normally the bonus offer hovers between 20,000 and 30,000 miles.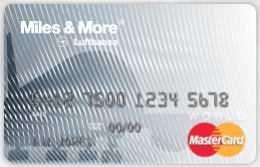 The basics of this offer are as follows:
Earn 20,000 miles after your first purchase
Earn an additional 30,000 miles after spending $5,000 or more on purchases made within the first 90 days of card approval
$79 Annual Fee
Offer valid until June 30, 2014 (this offer has returned and is now available again until November 30, 2014)
Although it's hard to predict when this offer will be made available again, the increased sign up bonus seems to appear at least once a year. For example, I was approved for my card late last year.
You can also accumulate Lufthansa Miles by transferring Starpoints from the Starwood Preferred Guest Program.

Plus, for every 20,000 Starpoints you transfer you receive a Bonus of an additional 5,000 points. For more information on the benefits of the Starwood Preferred Guest program, check out my earlier post Starwood Starpoints Starstruck.
Finally, another "work around" is to use the American Express Membership Rewards Points program to transfer points into the frequent flyer programs of one of Lufthansa's other Star Alliance Partners such as Air Canada, ANA or Singapore Airlines.

However, you should bear in mind that each of these programs, just like Lufthansa, charges fuel surcharges that can range from several hundred to a thousand dollars or more for each ticket. In addition, the award charts of these airlines are also distance or zone-based so it's important to compare and contrast the mileage award and surcharge levels of each option prior to transferring your Membership Rewards points. Of these airlines, Air Canada's Aeroplan program seems to be the "least bad" of the options from a points requirement / surcharge / ease-of-booking perspective.
So is it worth all this effort to fly Lufthansa? Well, after years of flying with various American carriers I've come to manage my expectations downward when it comes to efficiency and service. Although Lufthansa isn't perfect, what the airline does well is to make the travel experience at least civilized. In addition, First Class and the Frankfurt First Class Terminal is truly one of the great aspirational airline experiences. Plus, I've developed a bit of an unhealthy obsession with building a collection of First Class Ducks just like fellow blogger Lufthansa Flyer.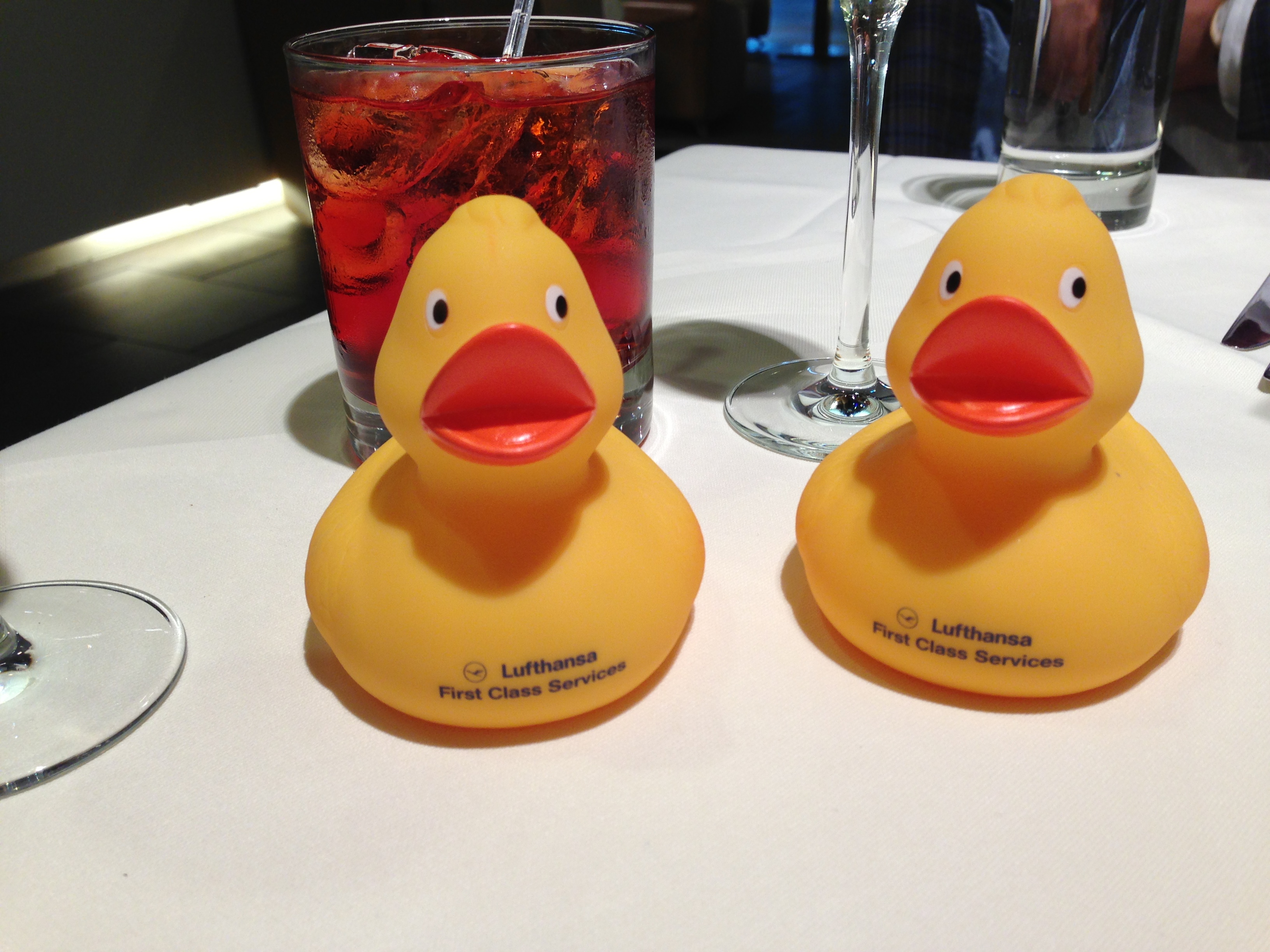 How about you? Have you ever flown with Lufthansa and what was your experience with the airline?