Earlier this year I was going through a period of travel withdrawal. I was sitting in our condo reminiscing about our great summer trip to Italy and London.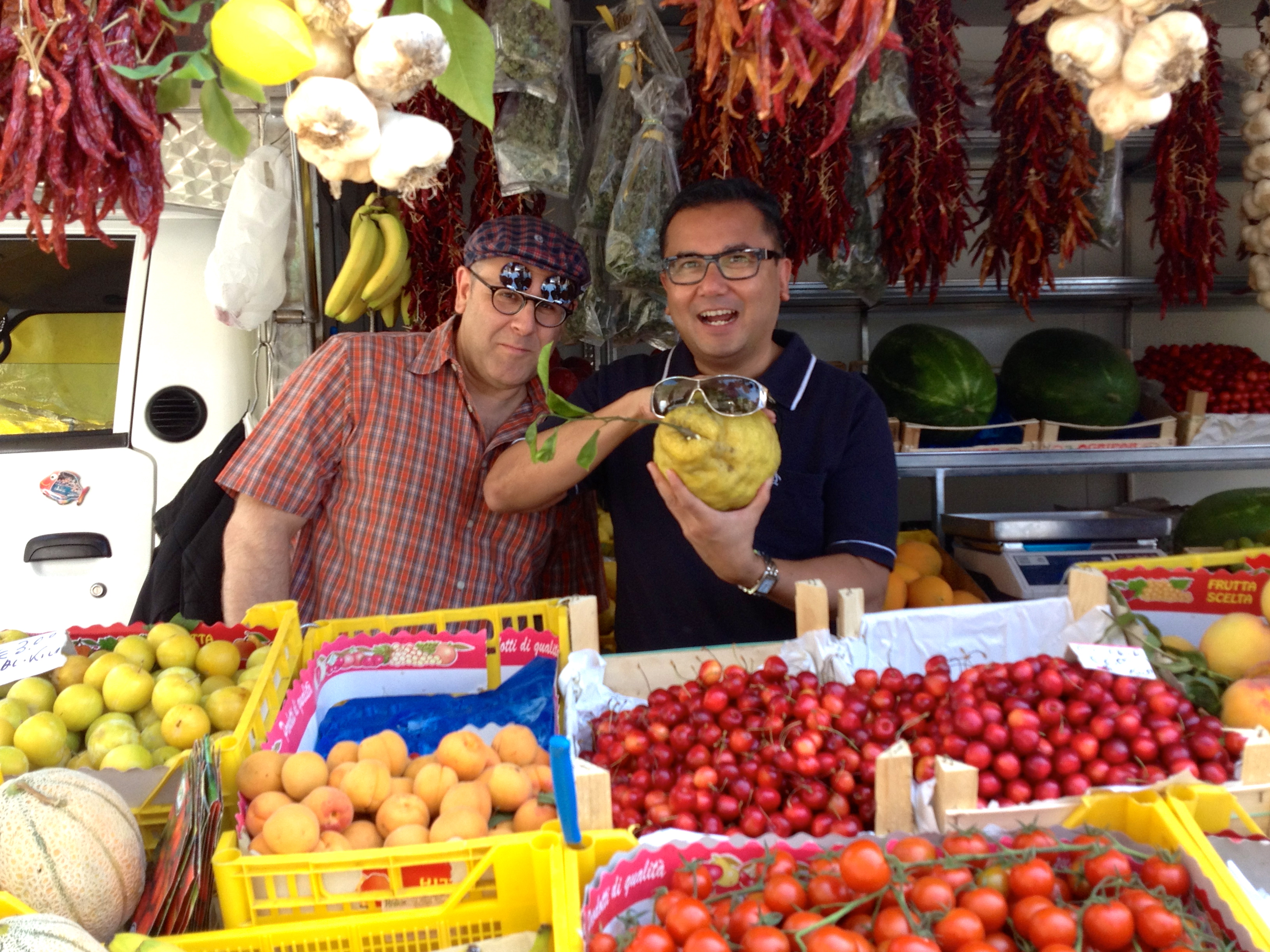 Our new jobs on the Amalfi Coast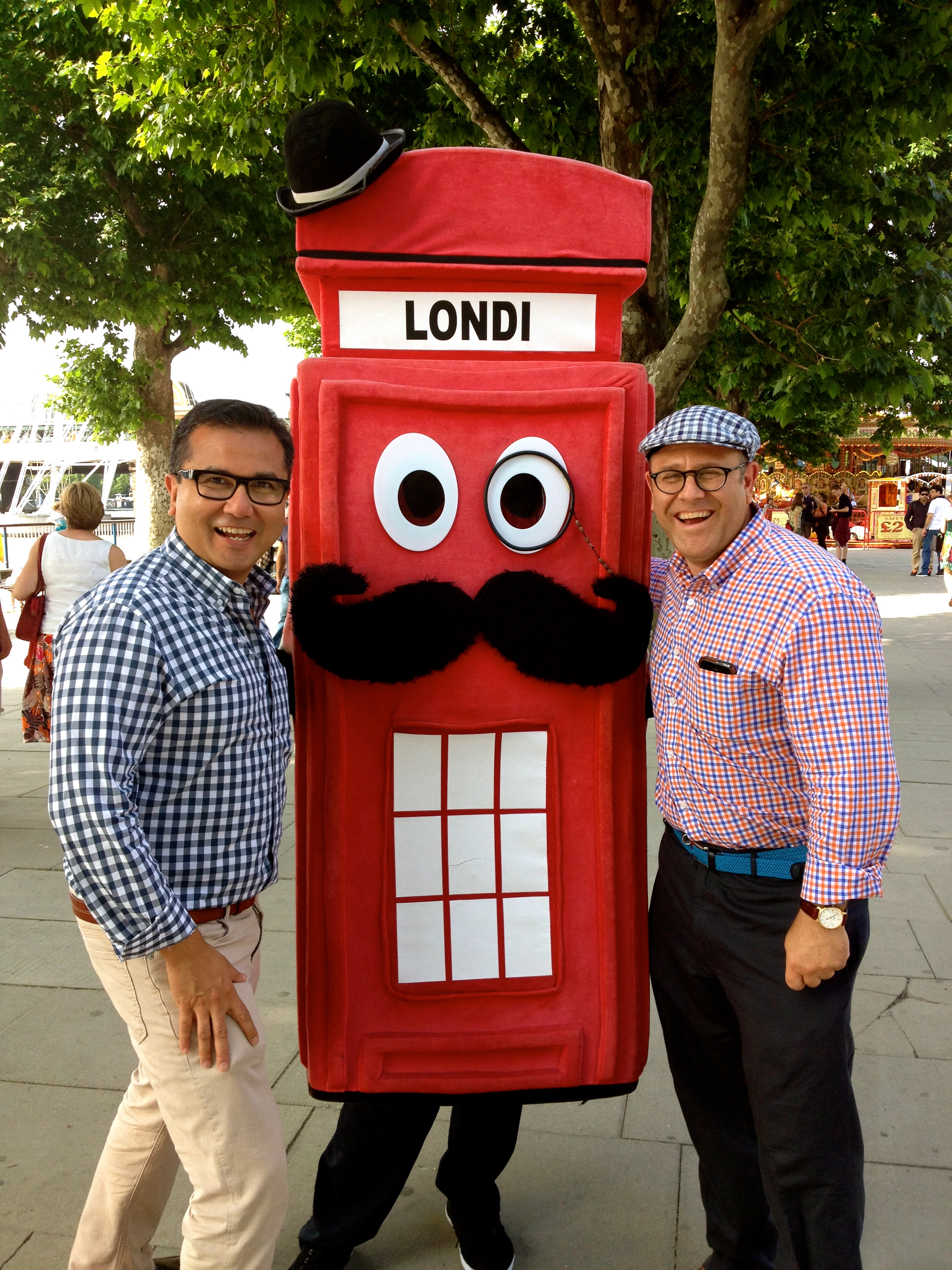 New Friend in London
In addition, we just returned from spending our New Year Holiday in Amsterdam and Paris …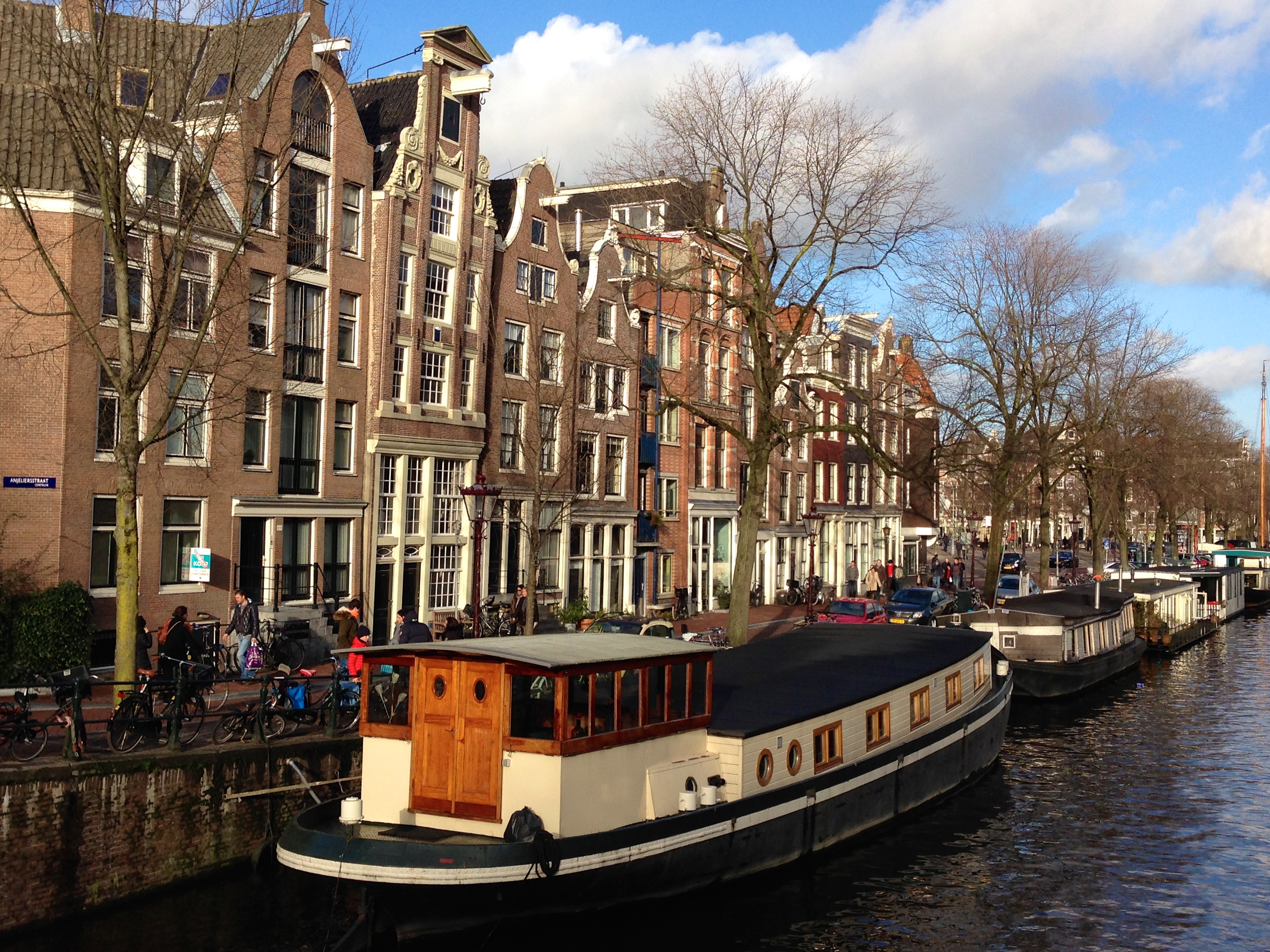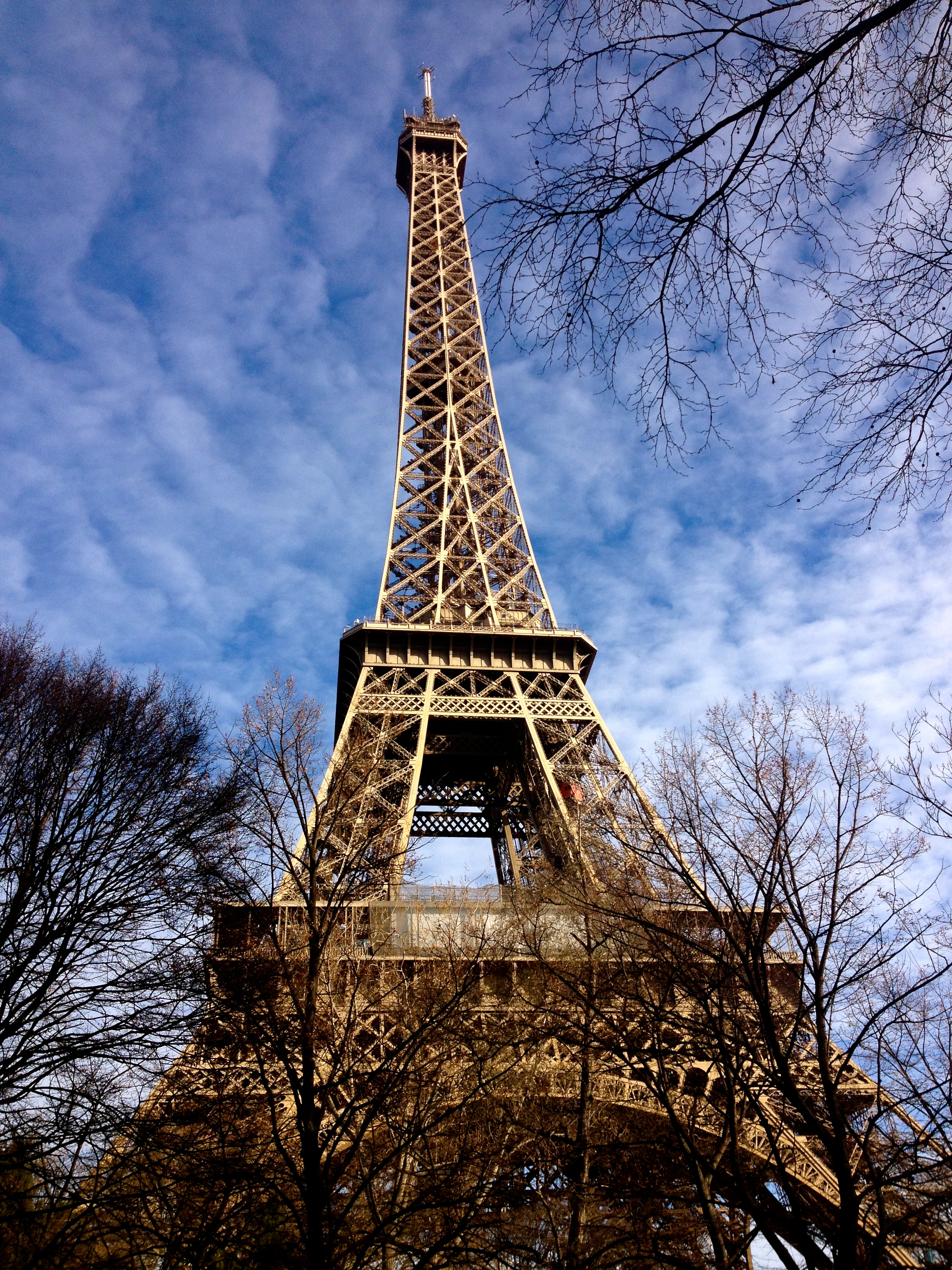 … and I realized we had no travel plans on the horizon. It was time to start planning our next trip!
My Partner F and I funded both of those journeys largely through the redemption of our household stock of miles and points – our Points Kitty.  In fact, it's through Pointing that we've been able to afford to treat ourselves during the limited amount of vacation time that we both have.  Since, I booked those trips about ten months earlier, through a strategic use of credit cards for our daily spending, we were able to rebuild a pretty healthy miles and points balance.
However, my diversification strategy meant that my miles and points were spread out across various accounts. How, then, do you craft an itinerary that gets you where you want to go ? The key to mixing and matching is through the use of two features of many frequent flyer programs: One-Way Awards and Airline Alliances.
For example, most of the major airlines allow you to redeem one-way rewards for half the cost of a round-trip award.  There are, however, notable exceptions (e.g., US Airways charges you the round-trip mileage price for one-way awards) so it's important that you check the specific rules for the airline on which you're redeeming your frequent flyer miles.
In addition, you should realize that you don't have to redeem the miles on the airline you usually fly.  The major legacy U.S. carriers each belong to one of the three major airline alliances. Specifically, United is aligned with Star Alliance, Delta with SkyTeam and American with OneWorld.  What this means is that passengers can earn as well redeem miles with any of the members of your "home" airline's alliance partners.  In addition, the upcoming merger of American and US Airways also creates additional opportunities for redeeming awards with the OneWorld alliance.
So where do we go from here? Well, having survived the Midwest Polar Vortex and the transformation of my hometown into Chi-beria, I knew that I wanted to go someplace warm for our next winter holiday.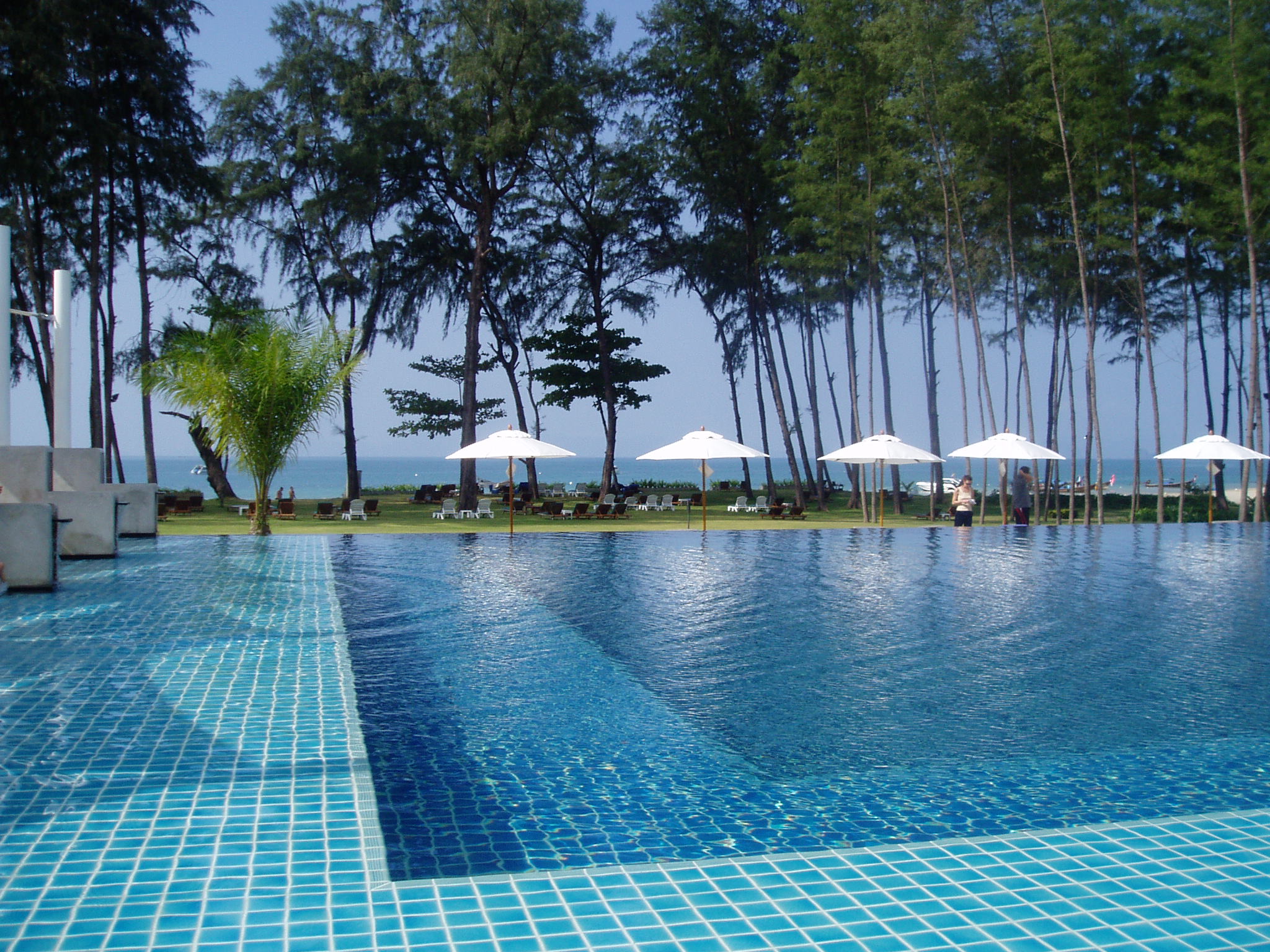 In addition, with United's major devaluation earlier in the year, I knew I wanted to burn up the remaining stock of MileagePlus miles on which I was sitting before the new award chart kicked in. As I geeked around on United's website running through various potential itineraries, I discovered availability for two First Class award seats from Chicago to Bangkok for the late Winter dates I was seeking.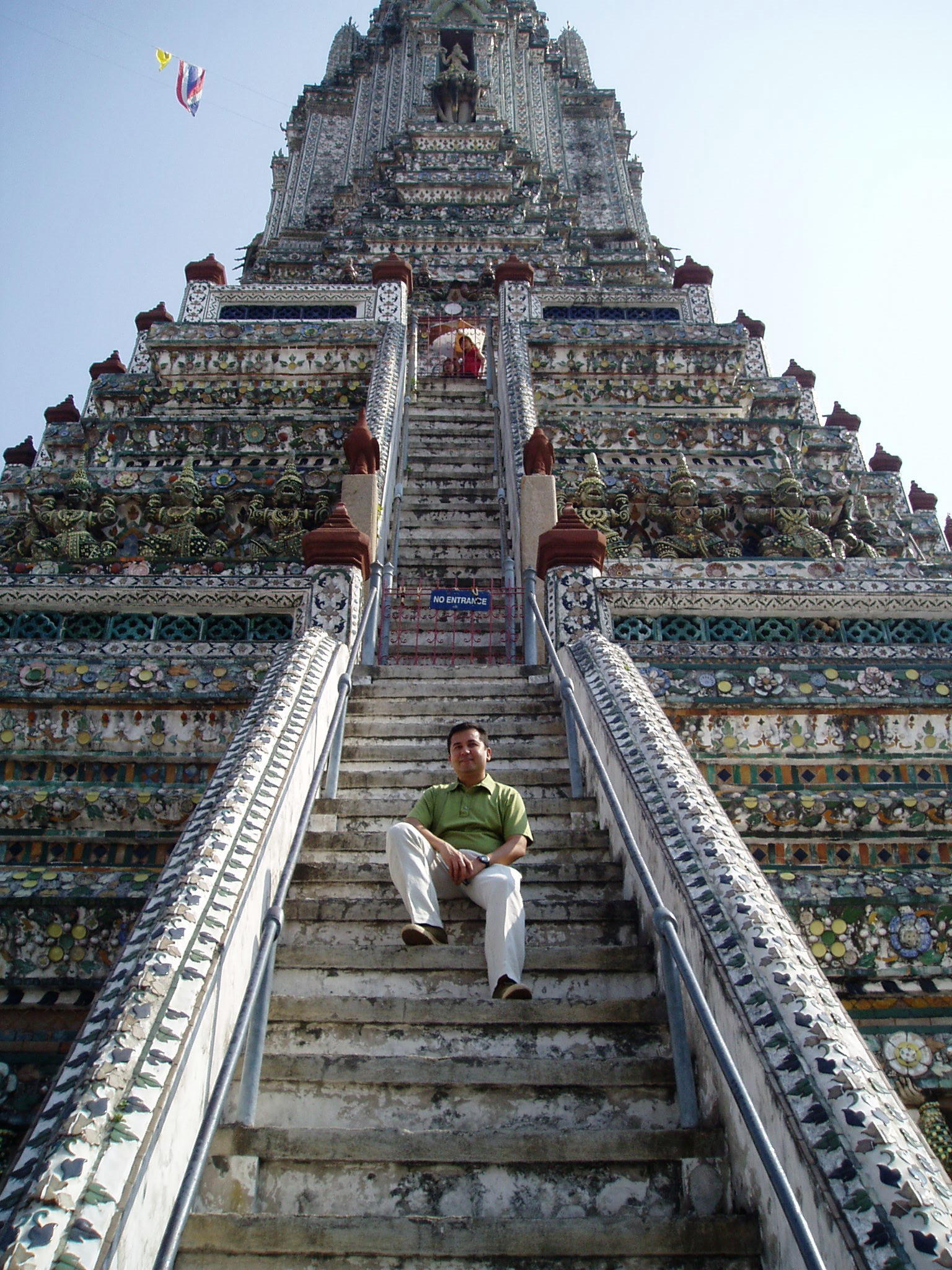 Wat Arun  – Temple of Dawn Bangkok
Although we'll be flying United on the initial leg of the trip, the airline's Star Alliance affiliation enabled me to book space for the next segment on Thai Airway's new Airbus A380 super jumbo jet (something very important for an aviation geek like me!). One of the great things about United's reservation website is that it allows you to check award availability not only on its own planes but also those of most of its Star Alliance partners (LOT Polish Airlines and Singapore Airlines being notable exceptions).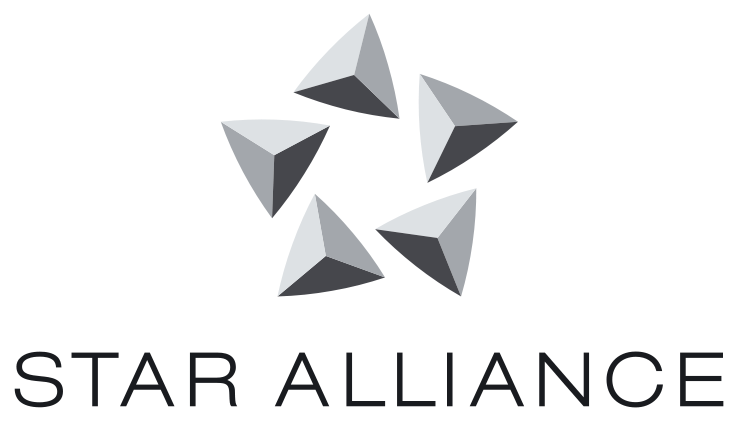 I find United's website the most user-friendly for Pointing newbies and for researching relatively straightforward award itineraries.  Other options for searching Star Alliance availability include the reservation sites for ANA and Air Canada's Aeroplan.
However, once we made it to Thailand, how were we going to make our way home? Since I had just used up my MileagePlus reserve, I turned next to my bank of American Airlines AAdvantage miles.  American is part of the OneWorld alliance.

The airline's reservation website only allows you to search partner award inventories for airberlin, British Airways, Finnair, Qantas, Royal Jordanian and US Airways.  Since we were returning home from Asia and I needed to check availability on partner carriers originating in that region, I used British Airways' award reservation site to check for availability. Fortunately, I found two Business Class award seats on Cathay Pacific that would get us home via Hong Kong. Once I found the flight numbers, I called back American and booked the itinerary over the phone using my AAdvantage miles.
In the end, our mix-and-match award itinerary looked like this:
Chicago to Frankfurt in United First Class (Star Alliance)
Frankfurt to Bangkok in Thai Airways First Class (Star Alliance)
Bangkok to Hong Kong in Cathay Pacific Business Class (OneWorld)
Hong Kong to Chicago in Cathay Pacific Business Class (OneWorld)
We're definitely looking forward to this trip and to escaping the Chicago winter. In addition, we'll have the opportunity to experience premium class service on Thai Airways and Cathay Pacific – two airlines I've heard great things about and which will be "new" to us.  Finally, this trip will represent another travel "first" for us.  As you can see, this itinerary will enable us to circumnavigate the globe on a single trip. In other words, we'll be going "Around-the-Word in 12 Days." I see some fun trip reports ahead for us – stay tuned!
How about you? Have you ever booked an award trip by mixing-and-matching loyalty programs? I'd love to hear about it.