I've booked some pretty great trips over the years by redeeming miles and points (or as I like to call it, by Pointing). Award availability tends to be best when you plan ahead. However, in some cases you don't need to make your reservation as far ahead as you might think. In fact, some really exceptional award redemptions are only available at the last minute. Furthermore, if at first you don't succeed in crafting the "perfect" award itinerary, try, try again.
How far in advance should you book your award ticket?
Conventional wisdom holds that you should book your award ticket about 11 months in advance. More specifically, most airlines open their award calendars approximately 331 to 360 days in advance of your intended travel date. For more information on this topic, Blogger Ben at One Mile at A Time has published a very useful and detailed post on When Do Airlines Open Award Seats.
In the wake of this year's massive United Devaluation, I employed this tactic to burn up my stock of MileagePlus miles and reserved two First Class tickets to Bangkok to celebrate the New Year. I also made my initial award reservations for last summer's trip to Italy just as early.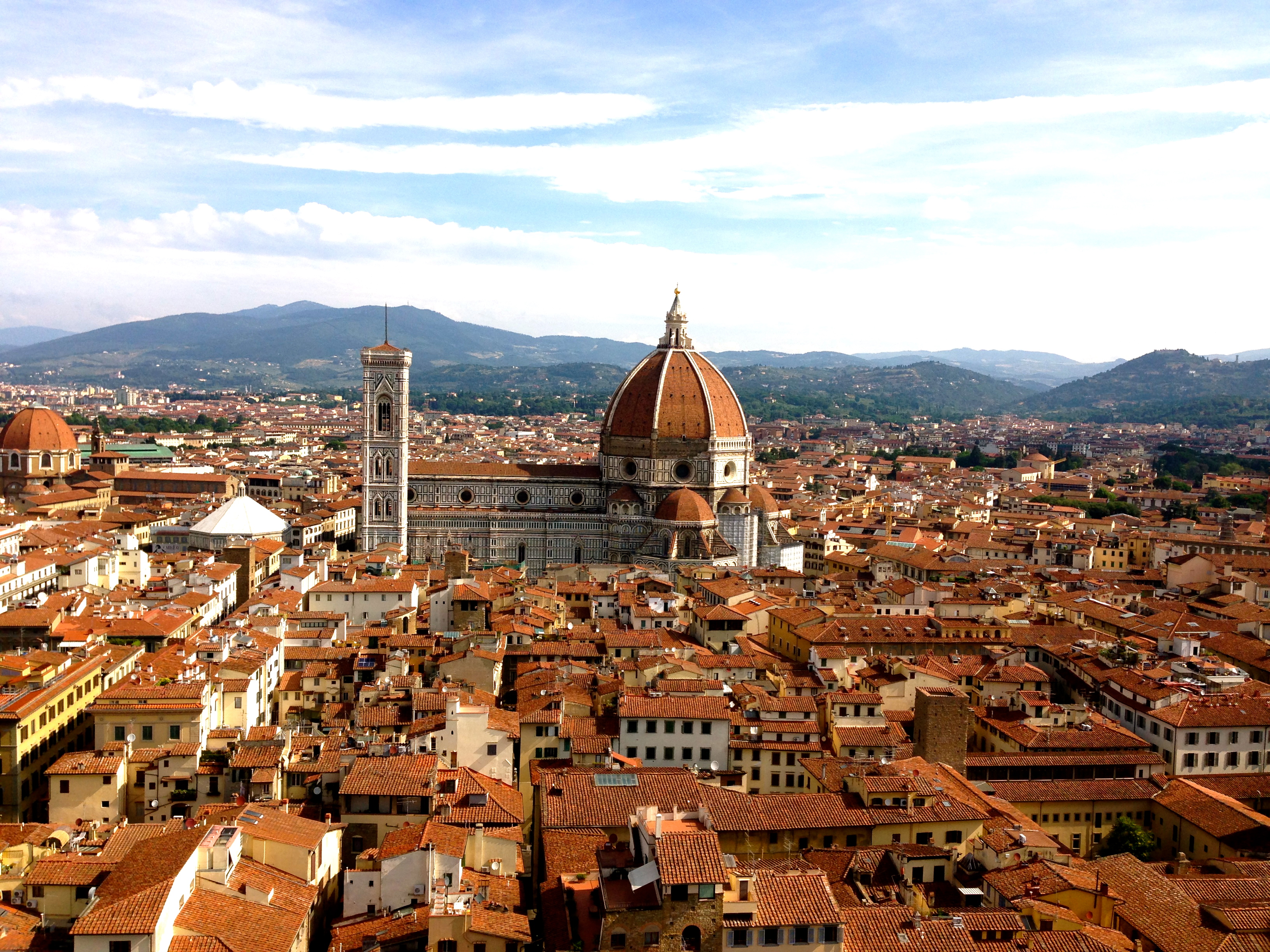 Taking in the views during last summer's Italy Trip
However, it's important to note that airlines don't release ALL of their award space at that magic 11-month mark. In reality, additional availability tends to appear approximately six months prior to your intended departure date. Definitely search for seats on "Day 331." However, if you can't find what you want, continue to search regularly. As time goes on, other people's plans may change resulting in cancellations that will potentially add seats back into the award inventory. In addition, the second "magic date" to keep an eye out for is that previously mentioned "six-month" point. Therefore, don't be discouraged if you're unable to book your award right away.
Changing your award ticket for a better itinerary
As you can see, airline award inventories can fluctuate. With this fact in mind, another award booking strategy is to make an initial reservation to "lock in" your preferred travel dates then change them later once your preferred routing or class of service becomes available.
For example, on our upcoming trip to Bangkok we originally booked 2 Business Class award tickets on Cathay Pacific for our return journey. However, about a month ago the airline swapped the aircraft type for our itinerary's Hong Kong-to-Chicago segment and opened up availability in First Class. I quickly seized upon this opportunity to pay the additional miles and bump us up a level.
In this case, I was using American AAdvantage miles for travel on its OneWorld partner Cathay Pacific. Since I was changing neither the origin nor the destination on my itinerary, American Airlines didn't charge me a change fee. However, you should review your airline's specific policies since change fees can range from zero to $150 depending on your circumstances. Once again, Blogger Ben at One Mile at a Time has published a great summary on Airline Award Ticket Change Fees that you might want to check out.
Making last minute changes to your award itinerary
Now that we know that it's possible to improve your itinerary by capitalizing on fluctuating award inventories, we can take things a step further by playing a game of "chicken" with the airlines and further tweak your award redemption at the last minute. For example, if you've ever dreamed of "jetting off to Paris at a moment's notice," there's some fantastic award availability on tomorrow's non-stop flight from Chicago.

As a flight's departure date approaches, airlines will sometimes release additional space into the award inventory if the carrier determines that it will be unlikely to sell the seat. Furthermore, certain airlines release their best seats only at the last minute. For example, Lufthansa opens its First Class cabin for award redemptions to its Star Alliance partners only approximately 15 days prior to departure.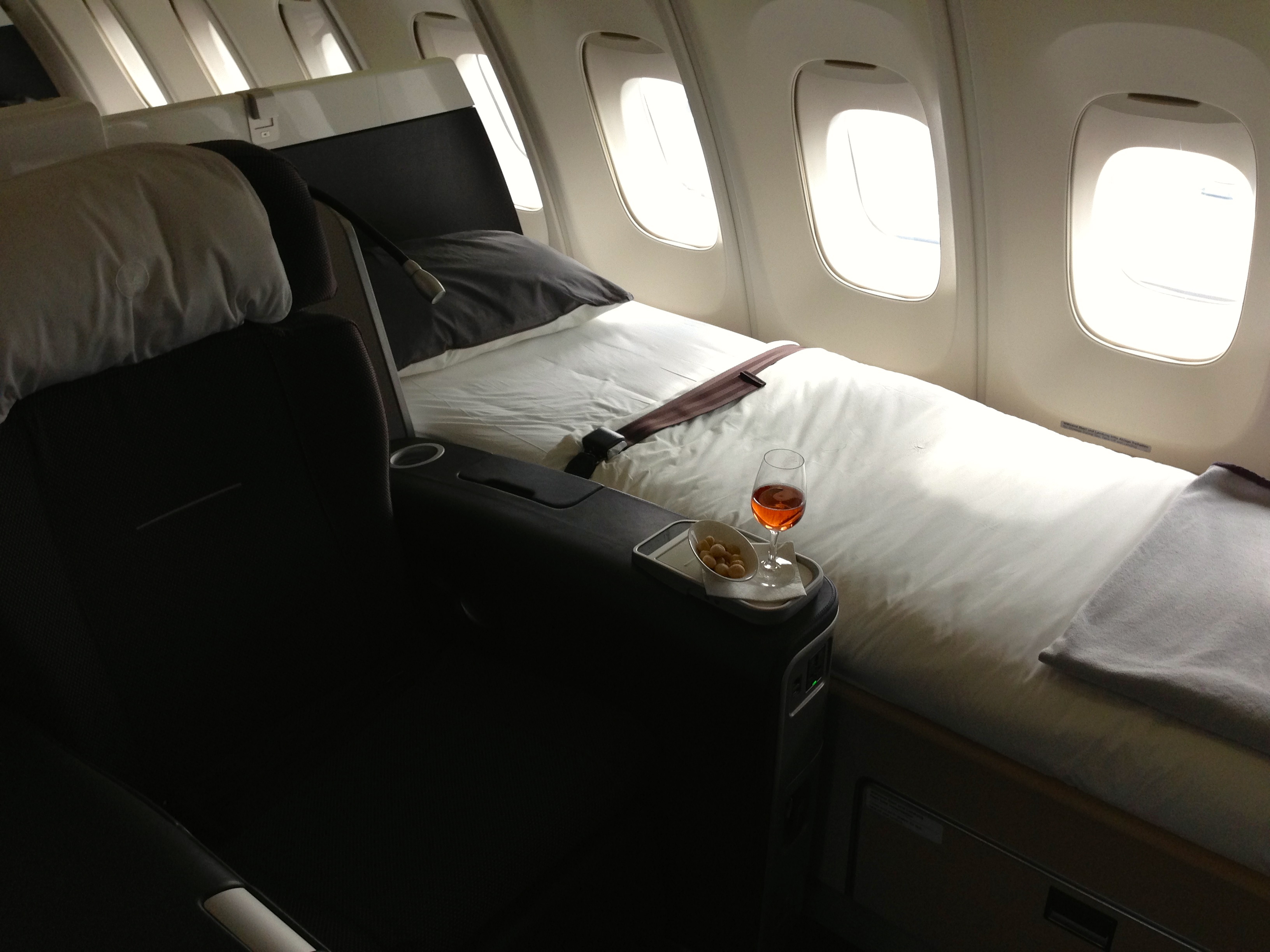 Lufthansa First Class
Making just such a last minute change (about a week prior to departure) to our London to Chicago itinerary last summer allowed us to experience not only Lufthansa First Class but also the fabled Lufthansa Frankfurt First Class Terminal.
Taking Second Chances
Your airline award doesn't have to be set in stone. Due to constantly changing award seat inventories, opportunities for refining or upgrading your travel plans should be available. With a combination of flexibility, diligence and planning, you should be able to craft the perfect award itinerary.
How about you? Have you ever changed a travel award? What was your experience?