As I indicated in an earlier post, I am primarily a leisure traveler. Many of the frequent flyer points that I accumulate are earned not by "time in the air" but through credit card spending.  Over the last several years, the emergence of credit cards associated with pretty much every airline or hotel brand has provided the consumer with a multitude of Pointing vehicles and opportunities. In addition, credit card "Sign Up" bonuses can yield a healthy kick start to an average traveller's mileage balances.
However, any discussion of credit cards must first start with a discussion of financial responsibility. I take a very conservative approach to my use of credit cards.  I always pay my balance off in full every month and keep a close watch on my credit score.  I take a very thoughtful and strategic approach to choosing the credit cards I apply for and the timing of when I apply for those cards. The maintenance a strong personal financial situation and responsible spending habits create a "virtuous cycle" that is very important part of an overall Pointing strategy.
There is an astonishing array of points earning cards available in the credit card universe. However, to get us started I'd like to give you a sense for "what's in my wallet" and how I am using those cards as part of my overall Pointing strategy.  Please, bear in mind that I am very much of a "United Airlines guy" so that my credit card choices will have a MileagePlus / Star Alliance slant to them.
So how am I earning all of these points? Well, the answer is fairly obvious – instead of using cash, I try to pay for every financial transaction I conduct with a credit card.  By using a card that earns points, I am "monetizing" every purchase I normally would have made.  In addition, certain cards offer bonuses based on spending category
The following are the cards that I use on a daily basis.  They form the core of my Pointing strategies.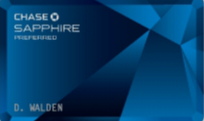 I just applied for this card in September and it has quickly become my favorite "everyday use" card.  What makes this card a cornerstone of my personal Pointing strategies is that it rewards me with 2X points in the categories that account for the largest portion of my personal spending – Dining and Travel.  For example, I use this card to pay for my monthly public transportation fare cards in addition to the taxis that I take when it's raining and I'm too much of a wimp to wait for the bus.  I also receive double points on Uber – the on demand car service (more on this latest obsession of mine in a future post). Once I get to the office I'll charge my morning bagel followed by mid-day slice of pizza and get double points as I do it.  The card earns 1 point per each $1 dollar spent on everything else.
Using this card earns Ultimate Rewards points which can be transferred on a 1:1 basis into the mileage programs of United Airlines, British Airways, Southwest Airlines and Korean Air.  Alternatively, you can transfer your Ultimate Rewards points into the loyalty programs of Marriott, Hyatt, Ritz-Carlton, Priority Club (Holiday Inn and Intercontinental) and Amtrak. Another great travel benefit of this card is that when any I book my travel through the Ultimate Rewards website I get 3 points for every dollar that I spend. In addition, the card does not charge you foreign transaction fees on any purchases that are made outside of the United States.
Finally, the Chase Sapphire Preferred will award you with a 7% Annual Points Dividend on all points that you have earned on purchases over the course of the year (including on points that you have redeemed for awards).  Signing up for this card will also give you a big boost of 40,000 Ultimate Rewards points once you have met the minimum spending requirement of $3,000 in the first 3 months of card ownership.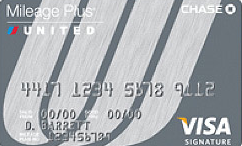 Chase United MileagePlus Select Visa
This is a card that I've had for several years now.  The Chase United MileagePlus Select Visa provides me with 3X Mileage Plus points on eligible United purchases.  However, the true value of this card is that I earn 2X points in such everyday spending categories as gas, home improvement purchases and dining.  However, what really makes this card a "keeper" for me is that I earn 2X points on all of my grocery purchase.  With Dining and Travel covered by my Chase Sapphire Preferred and Groceries covered by my Chase MileagePlus Select I have the overwhelming majority of my daily spending earning me at least double points.  Unfortunately, Chase no longer offers this card.  However, in a future post I'll provide you with some ideas for other cards that can help you capture some additional value on that quart of milk that you just purchased at your local grocery store.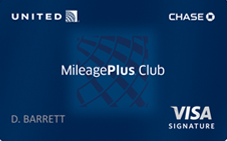 Chase United MileagePlus Club Card
Now that I have the Dining, Travel and Groceries categories covered, what about everything else? Not being the type of Pointer content to earn a merely a single point for every dollar I spend, I've turned to the Chase United MileagePlus Club Card to fill in the gaps.  The MileagePlus Club allows you to earn 1.5 MileagePlus points for every dollar that I spend.  The rest of my non-dining and non-travel spending goes on this card.  As with the Chase Sapphire Preferred card, foreign transaction fees are waived.
The card provides access to the United Club, the airline's airport lounge network, in the U.S. as well as participating Star Alliance affiliated lounges overseas.  The card comes with Premier Access travel services which allows the cardholder to use the airline's priority check-in, security, boarding and baggage handling services.  You and a companion are also allowed to each check two bags for free when you charge your airline ticket on the card.
However, this is a pricey card.  The annual fee is a whopping $395 ($95 statement credit after your first purchase).  That said, in my case I did the math in advance and found that my travel patterns are such that I can justify the cost of the card.  In particular, I travel a few times a year with my parents.  On those trips, the 3 of us always check our bags which alone nearly covers the cost of the annual fee.  In addition the Premier Access Travel services and Lounge Access make traveling through the airport with my elderly parents less stressful and more comfortable.
Another way to look at "what I get" with this card is that I have effectively "purchased" lower level Elite Status on United.  I get the same advanced boarding and travel benefits as MileagePlus Premier Silver members. What I do not receive are the 25% bonus miles, free access to Economy Plus preferred seating at check-in and the possibility of upgrades that come with Elite Status.  That said, I am still receiving double points on United purchases.  In addition, I can always "buy up" to Economy Plus if I'd like a little more legroom.  Finally, flying out of an "elite-heavy" hub like Chicago means that the possibility of upgrades for Premier Silver members may be limited anyway.
I have a few other cards in my Pointing arsenal that I use for other purposes and in specific travel scenarios.  I'll talk more about those cards in future posts.  However, in terms of day-to-day credit card spending the Sapphire Preferred, MileagePlus Select and MileagePlus Club cards are my Pointing workhorses.
One last thing that falls into the "cool" category … the Sapphire Preferred and MileagePlus Club cards are issued in a "metal" material that is heavier than your typical plastic credit card.  I love a financial product that doubles as weapon and will pair nicely with my James Bond lifestyle and cat-like reflexes.  Oh but wait, that's for a future post as well 😉