Lately I've been obsessing quite a bit over Hilton … no, not that one. Come on folks, everyone know I'm more of a Kardashian type of guy (not). What I'm talking about is another key element in my Pointing strategies.  Just as United is my preferred carrier, Hilton has emerged as the hotel chain upon which I'll be focusing my attention.
My ultimate goal is to be able to book a few days at the Conrad Koh Samui in Thailand. This is an absolutely stunning hotel that consists of a series of one bedroom villas perched over the ocean. An award stay at this property will form the cornerstone of a Dream Trip I'm planning. Right now, the going rate at the hotel is $700 or 50,000 Hilton HHonors points per night.  Since it's highly unlikely I'll be able to convince my Partner F to fork over the dollars to pay the standard rate, it looks like points will be the way we'll get ourselves to this tropical island.
Over the last year I've been accumulating a few points here and there.  There have been a number of special offers to earn points by "Liking" various Hilton brands on Facebook and opting in to receive promotional text messages.  Surprisingly, I haven't been overly spammed for my efforts and the marketing outreach hasn't been too intrusive.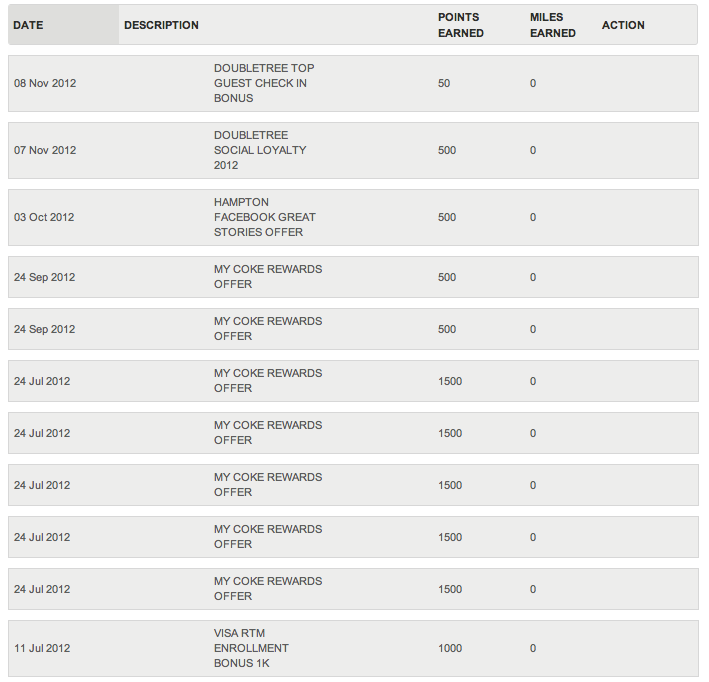 I was even was able to take advantage of trading in points from My Coke Rewards, Coca-Cola's loyalty program, for 8,500 Hilton HHonors points.  Of course, that involved drinking ALOT of carbonated beverages.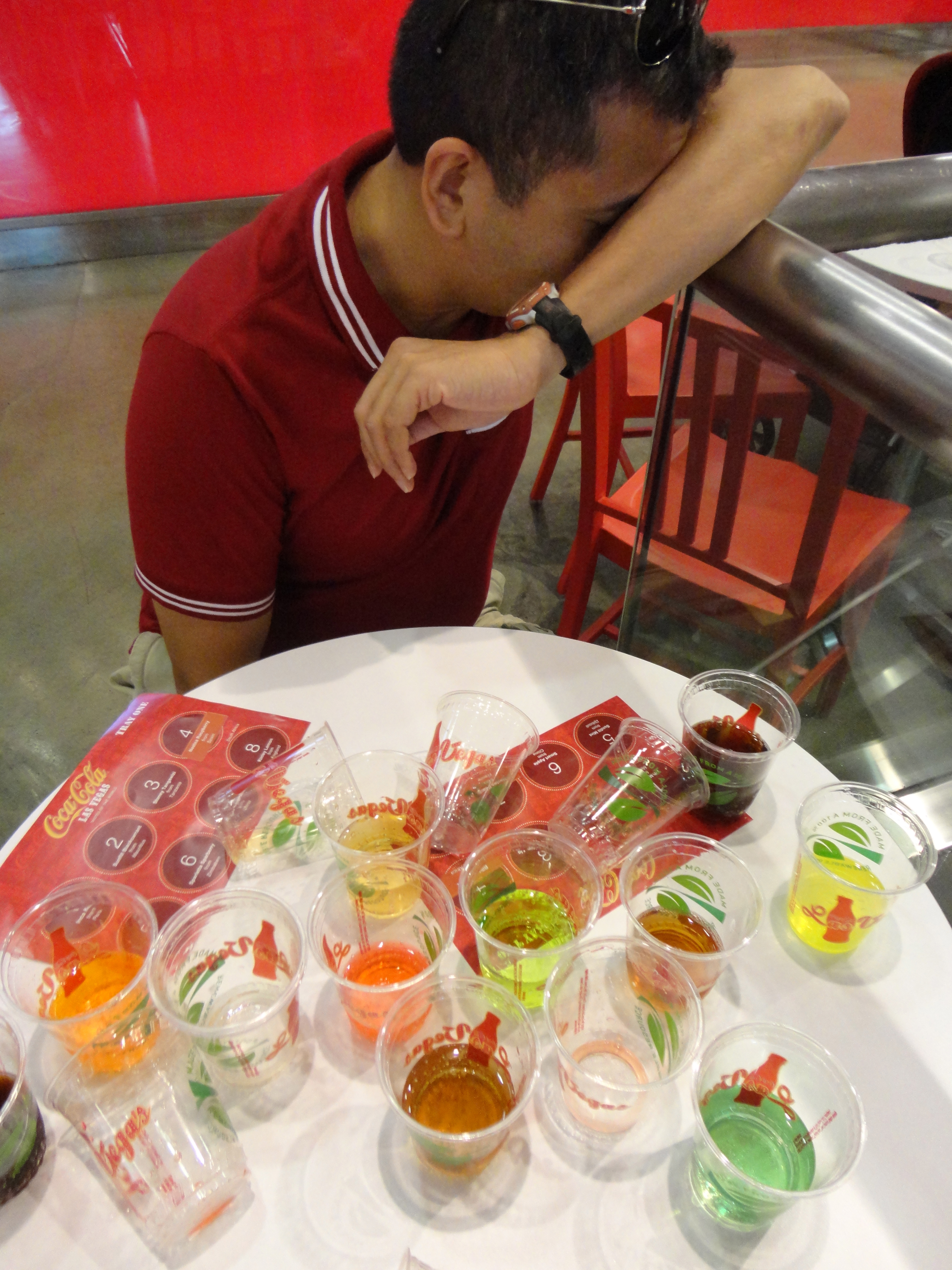 Oh yeah, I even managed to squeeze in a hotel stay along with all of those other Pointing activities.
However, in order to achieve my goal of recreating the perfect Hangover 2 experience (minus the booze, drugs, sex and memory loss – umm, wait that doesn't leave much left, does it?), I'm really going to need to up the point accumulating ante. As I indicated in an earlier post, awards earning credit cards and the related sign up bonuses play a key role in my Pointing strategies.
Hilton offers a variety of co-branded credit cards that provide both generous sign up bonuses and serve as vehicles for ramping up your Pointing through bonuses awarded for spending in everyday shopping categories.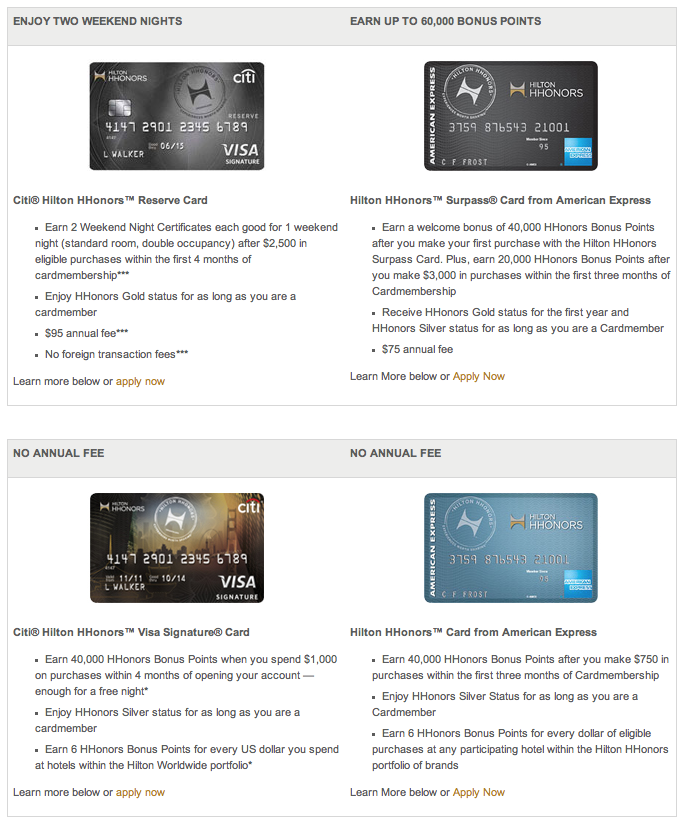 After evaluating these various options, I settled on the Hilton HHonors Surpass Card from American Express.  This card provides a welcome bonus of 40,000 HHonors Points after your first purchase along with the opportunity to earn 20,000 additional HHonors points after you make $3,000 in purchases within the first three months of your card membership.
The Surpass Card also earns 6 HHonors points for every dollar that you spend at supermarkets, drugstores, gas stations and for communications expenses such as wireless, home telephone, cable TV and satellite TV purchases.  You earn 3 HHonors points for each dollar that you spend on all other purchases.  In addition, the Surpass Card, allows you to earn 12 HHonors points per dollar spent across Hilton's portfolio of brands.
Finally, the Surpass card provides me with a year of Hilton HHonors Gold Tier Benefits (including a 25% points bonus, late check-out privileges, complimentary benefits) and access to reduced points requirements for awards.  For example, my Partner F has the standard Hilton HHonors American Express Card which allowed us to book an upcoming 5 night stay in London for 160,000 HHonors points instead of the usual 200,000 HHonors points.
With the Hilton HHonors Surpass Card from American Express I've added another workhorse card to my wallet.  In future posts I'll provide a more detailed comparison of the merits of the various Hilton rewards cards as well as how the Surpass Card fits into my overall daily spending and Pointing strategies.
In the meantime I'll continue my trip research by re-watching the Hangover 2, The Beach and Brokedown Palace. On second thought, anyone out there have any other movie recommendations?